STEEM Geek Podcast Special - Day 2 : Hakone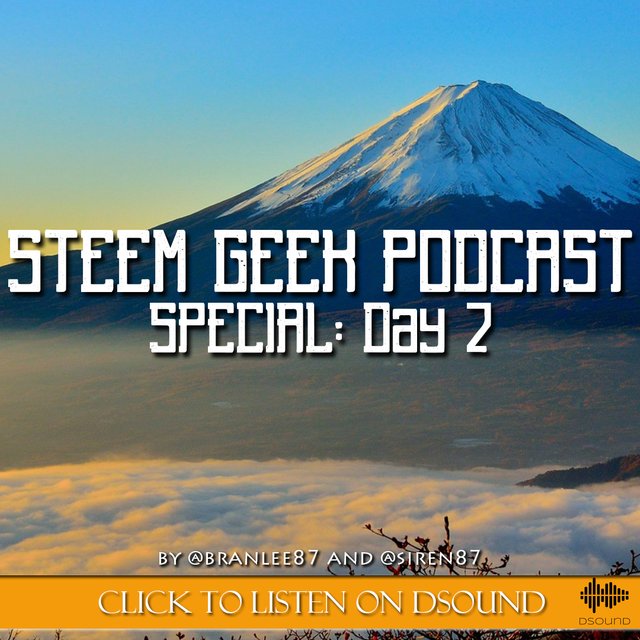 ---
Hey, guys!
Back with another steem Geek Podcast Episode special: The great Japan adventure!
In today's episode, @siren87 and I talk about our trip to Hakone. It started out with a big bump in the road but things eventually got better and better with things like seeing the Hakone Shrine and the tori gates, to getting on-board a pirate ship, and checking out black sulfuric eggs, and more!
Hope you guys enjoy this episode!
Thanks for listening!
---
Want to start your own podcast show like us?
Or maybe you're a music producer and create your own sick remixes?
Start uploading your awesome content on @dsound for free and join the @dsound community on discord today!
---
STEEM Geek Podcast Special
---
STEEM Geek Podcast
---

---
@branlee87 SUCKS at
---
BranLee Vlogs!
---
Movie Reviews by @branlee87
---
► Listen on DSound
► Listen from source (IPFS)