STEEM Geek Podcast Episode #82 - 5 Things We're Going to Do in Japan!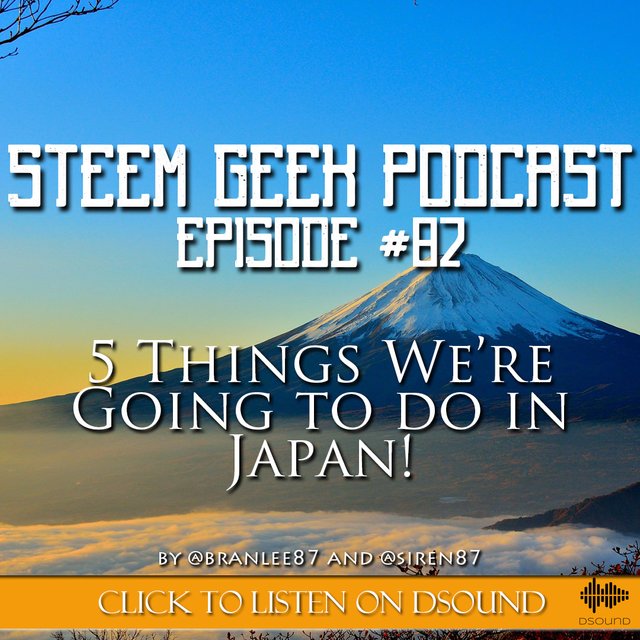 ---
Hey, guys!
Like we've been talking about in the last few podcast episodes, we'll be going to Japan and this will be our last STEEM Geek Podcast for at least a week and a half.
@siren87 and I just wanted to share with you 5 things that we're looking forward to doing in Japan. We're definitely going to be doing more than just 5 things there - and if you guys know @siren87 you know that she's planned out a crazy packed itinerary for us that will turn our legs into jelly at the end of each day - but we just wanted to give you guys an idea of what the highlights of the trip are like in our minds at least :P
Hope you enjoy this episode!
Thanks for listening!
---
Want to start your own podcast show like us?
Or maybe you're a music producer and create your own sick remixes?
Start uploading your awesome content on @dsound for free and join the @dsound community on discord today!
---
Soundcloud Link
---
STEEM Geek Podcast
---

---
@branlee87 SUCKS at
---
BranLee Vlogs!
---
Movie Reviews by @branlee87
---
► Listen on DSound
► Listen from source (IPFS)