New Nonsense Writing Contest - Prizes Worth Over 30 STEEM - Ends Sun 12 Jan (Day 9 of 10)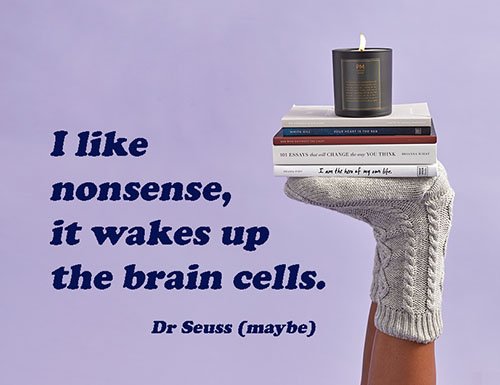 Here it is Saturday, hence Day 9 of 10. To make this as simple as possible, all submissions can be sent so long as it is still Sunday where you live. For me, this means it will run into the middle of Monday - never mind. Anything that arrives late can always be resubmitted next time.
I will then post a list of the winners of the 2 MAXUV tokens. This can be up to 10 entries, but could be fewer. That will give everyone a chance to vote on their favourite pieces. More importantly, it gives everyone a chance to read those pieces.
Those finalists can then be voted upon for a couple of days and I shall then announce the winners of the larger prizes. To avoid it being wholly determined by tribal voting, I shall then mix together my own favourites with the most voted.
The Next Nonsense
I think that 10 days is a nice Goldilocks number - not too short and not too long. Enough to marinade an idea without then overcooking it.
This means a 14-day cycle, starting on a Friday, ending the following Sunday, with then a few days to process all entries. There may be a day or two of overlap.
I'm still thinking on whether to give a theme or some surreal prompts or perhaps specify a format. Any feelings on this, let me know below.
Restrictions can be liberating, so long as you can abuse them.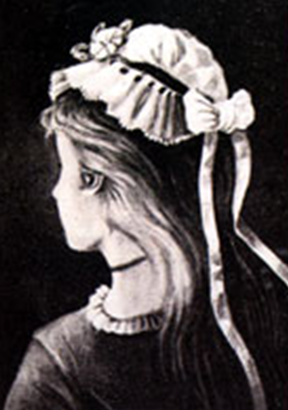 What am I looking for?
With this first contest being so open-ended, I've seen this expressed a few times: the paralysis of choice.
Indeed, there is a vast choice of formats and styles, never mind picking a topic. At one extreme, we have un-edited nonsense such as automatic writing or the exquisite corpse game. The mind dislikes processing the unprocessable, hence will try to form some Gestalt meaning even from the most asemic of writing.
At the other end, we have the fully edited writings that have gone through various iterations until "just right" - or "good enough". Published nonsense poems and surrealist literature will fall into this category. The words are used as fantastical creatures paraded through an intoxicated landscape, but the product is a crafted articulation of a vision and the effect on the reader has been consciously sought.
As I read through the kaleidoscope of submitted writings, a few have made me laugh out loud (yes, it does happen!) But this is not a comedic contest and laughter not always a response to humour. Sometimes, you've just been holding the telescope the wrong way round. You've been led down the garden path only to fall into a semantic illusion.
If one was to define nonsense, then "semantic surrealism" would be close to the mark.
So, apart from the immediate emotional responses, not limited to laughter, the second criterion is more mental: what visions does the writing create? The imagination is infinitely flexible and hence able to stitch together fragments into some kind of whole, even if unstable.
Life itself is riding a knife-edge between order and disorder, both of which are dead ends that somehow animate the dance. Most writing just assumes we are strolling down a path wide enough to ignore the edges; nonsense is more like tightrope walking.
All of us have forgotten how we learnt to balance. Only by observing children do we reconnect with that ability to fall over. Nonsense takes us back to falling over again.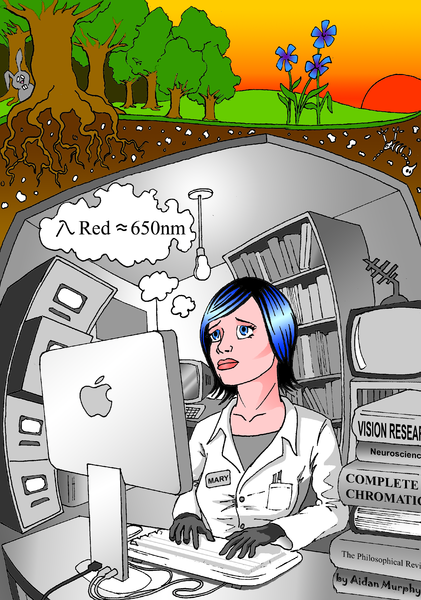 Can you spot the conceptual error in this picture?
Nonsense submitted
Newest nonsense
More Nonsense for @rycharde's Contest by @fitinfun
I'm crazy or upset by @mariela53
Fly High Hungry Gull by @belkisa758
My nonsense. My entry to the contest for @rycharde by @sacra97
The nightmare! Nonsense or News? My Second entry for @rycharde contest by @felixgarciap
Newish nonsense.
Aus dem abenteuerlichen Leben von Karl May by @filosof103
This is my nonsense post by @tariqul.bibm
The gifts that the Three Wise Men brought me this 2020. by @por500bolos
Nonsense or News? My Contest Entry Post for @rycharde by @fitinfun
Hopefully! Nonsense or News? My contest entry for @rycharde by @felixgarciap
New Nonsense Writing Contest - Prizes Worth Over 30 STEEM - Ends Sun 12 Jan/// Nuevo concurso escritura sin sentido - Premios valor de más de 30 STEEM - Finaliza 12 enero by @mariita52
Lo bonito de estar loca y andar suelta by @giocondina
Nonsense Writing Contest ~ Week One by @snook
Sosnesne Righting Countess by @enginewitty
Newsome nonsense.
untitled comment by @ecoinstant
"Hatha hend abounde!" by @bia.birch
untitled comment by @carlgnash
Newless nonsense.
¿New Year's Resolutions? Bleh! by @por500bolos
The flying nonsense (words that seem to fly straight into your ear and to your brain) by @sayee
Flash fiction: After all, what is the meaning of life ..., original by @janaveda by erm... @janaveda
Keep them coming in!
---
---


[BUY MAXUV] - [READ MAXUV]

---
Recent posts
New Nonsense Writing Contest - Prizes Worth Over 30 STEEM - Ends Sun 12 Jan
New Nonsense Writing Contest - Prizes Worth Over 30 STEEM - Ends Sun 12 Jan (Day 3 of 10)
New Nonsense Writing Contest - Prizes Worth Over 30 STEEM - Ends Sun 12 Jan (Day 5 of 10)
CryptoSatire: Telegram, Sam and the Octopus
New Nonsense Writing Contest - Prizes Worth Over 30 STEEM - Ends Sun 12 Jan (Day 7 of 10)
On Articulating Your Vision by Quentin Tarantino and Terry Gilliam
Please do not upvote dead posts as it is unrewarding for both of us!