New Nonsense Writing Contest - Prizes Worth Over 30 STEEM - Ends Sun 12 Jan (Day 5 of 10)
This is the second update to the launch post, I'll try to post every couple of days till the end of this first Nonsense Contest.
This was due to be longer but have been skittled by a bug and well, need to be more clear-headed to paint fog.
So, here, instead, below is a short video.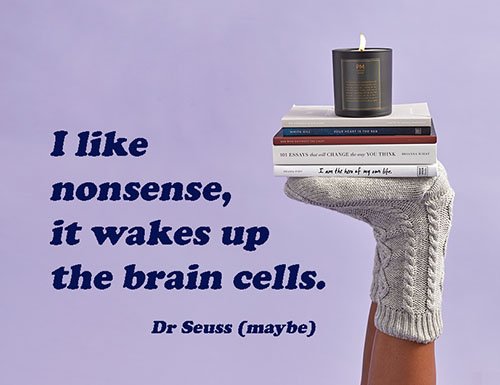 What's this all about?
Quick summary:
This Nonsense Writing Contest will run for 10 days.
Starting date is Thursday 2 January, hence the end date is Sunday 12 January.
The nonsense writing may be verse or prose.
A user may submit up to two pieces.
Submissions may be inserted directly into a comment below or published as a post with a comment link.
Prizes shall total at least 28 MAPR tokens, valued at over 30 STEEM, to be distributed during the second week.
I shall post updates and include any notable entries received thus far.
DADA
Nonsense literature tends to be associated with children's books and yet the aims and techniques also appear in other branches of subversion, such as Dada, Surrealism and even Pataphysics and Discordianism.
Here's a brief introduction to Dada: