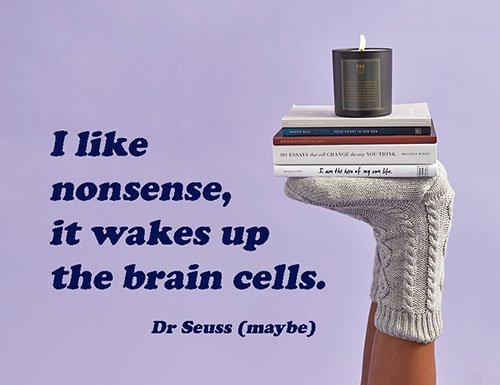 Source "me gustan las tonterías, despierta la célula cerebral.
Dr. Seuss (tal vez)"
This is my participation in the contest "New Nonsense Writing Contest"
Designed, promoted and sponsored by: @rycharde
Do you want to participate? Visit his page here
Check also for updates ... 1
Esta es mi participación en el concurso "Nuevo concurso de escritura sin sentido"
Diseñado, promovido y patrocinado por: @rycharde
Quieres participar? Visita su pagina aqui
Compruebe también las actualizaciones ... 1

Arrived in the abandoned city, riding on his beautiful 6 wheel horse.
The crowd of people imped forward, comfortably.
Then the horn had to sound. Ploc, ploc!
It sounded every minute to go back. He continued his tour of the abandoned city.

His horse bellowed with thirst, Achís!, Achís!
He went to the front of an abandoned house and pushed the fence that squeaked: Kikiriki!
He opened a water fountain to give the animal to drink.
Suddenly, a man left the house and without saying a word, shouted:
Cataplam!, Cataplan!; Cataplum!
Catapun! Catapum! Plum! Pum!
And taking out his knife that had no blade or handle, I aim and ... Pum!
I shot him ....
SPANISH
Llegó a la ciudad abandonada, montado en su hermoso caballo de 6 ruedas.
La multitud de personas impide avanzar, cómodamente.
Entonces la bocina tuvo que sonar. ¡Ploc, ploc!
Parecía cada minuto volver. Continuó su recorrido por la ciudad abandonada.
Su caballo bramó de sed, ¡Achís !, ¡Achís!
Fue al frente de una casa abandonada y empujó la cerca que chirriaba: ¡Kikiriki!
Abrió una fuente de agua para dar de beber al animal.
De repente, un hombre salió de la casa y sin decir una palabra, gritó:
¡Cataplam ! , ¡ Cataplan !; Cataplum!
Catapun! Catapum! ¡Ciruela! Pum!
Y sacando su cuchillo que no tenía hoja o mango, apunto y ... ¡Pum!
Le disparó ...

Keep up the good work!
¡Sigan con el buen trabajo!
#posh This post will be shared on TWITTER
Esta publicacion sera compartida en TWITTER

@carlos-cabeza made this beautiful gif image.
@carlos-cabeza realizó esta hermosa imagen gif.


SOURCE