Good day Steemians! Today, I am going to present to you the entries and announce the winners of this week's #clayartcontest run 6: Something that scares you. Click here for more details about last week's contest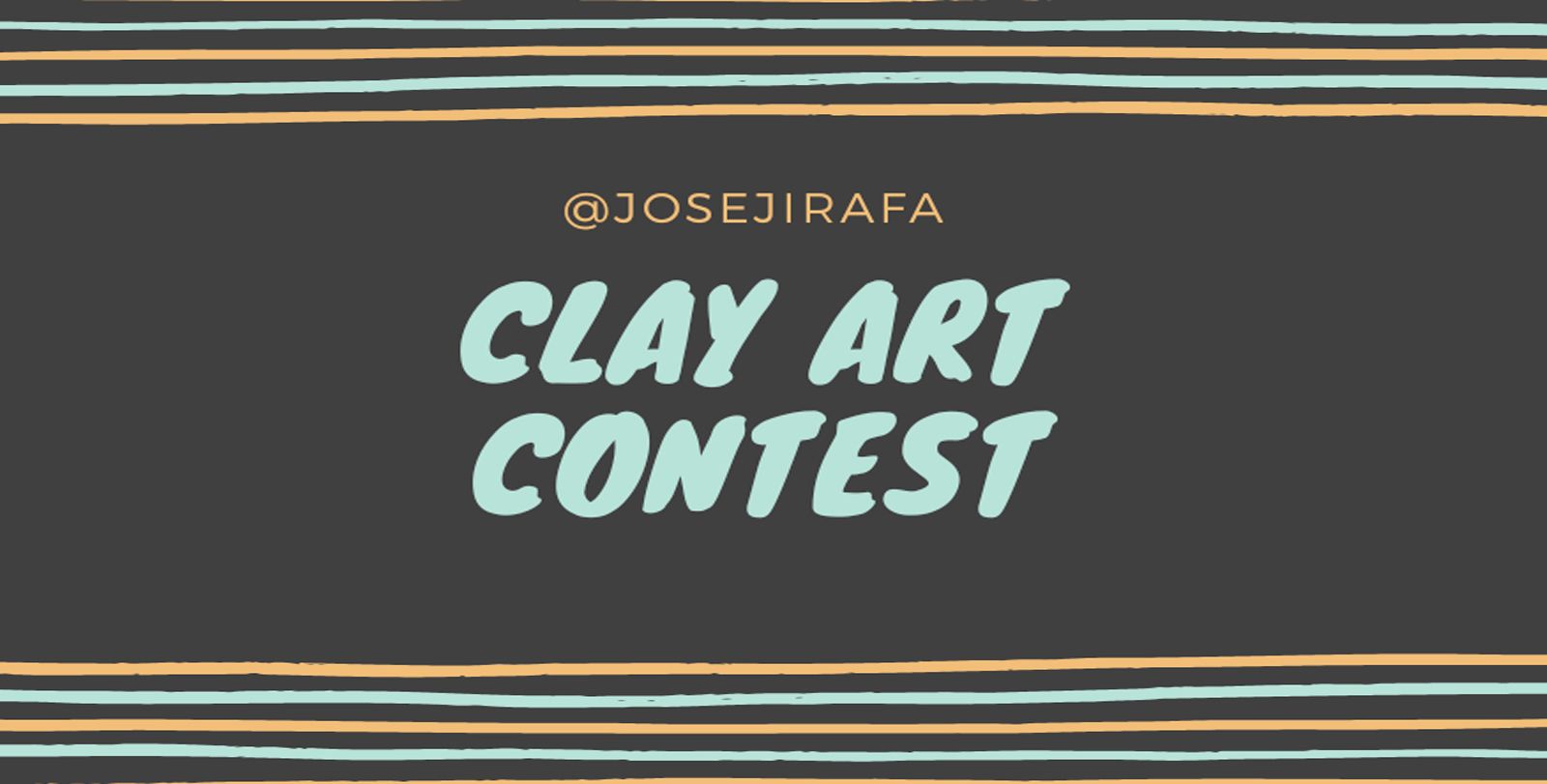 Clay Art Contest Run 6
I loved how this week turned out. There were definitely a wide variety of entries. I did notice how most were afraid of insects or small slimy creatures. Hmmm. Makes me wonder what's in them which makes them so terrifying. Others made some really impressive entries as well which were definitely out of the box.Great job with cultivating your creativity guys! Its really amazing how much clay art has been in the Steemit community these past few days. Hope it didn't speak them out.
Anyways, for this week, we wont be having as much rewards as usual. I cannot post as much as I would love to which would merit lower post payouts and lower SBD's to fund for this contest. If you know anyone willing to do so, that would be awesome. Luckily, we have a very special sponsor who decided to aid me for this weeks contest.

Commitment to Reward Quality Clay Artists
With that being said, I continue to pledge my dedication to rewarding quality clay art in Steemit. This wouldn't be possible without the generous offers and support from our sponsors, fellow steemians and loyal contestants. I do hope we reach a much bigger audience in time. I owe my gratitude to everyone who helped me with this contest.

This week's sponsor: The Famous Multipotentialite
Two weeks ago @ybanezkim26 declared his intention to support my contest as a means to propel creativity in the platform. He is a close personal friend of mind whose status precedes himself as a quality content creator and a multipotentialite. This week, we can see his overflowing generosity for sponsoring this week's contest. Go on over to his blogs and read about his latest Musings which are topnotch. He urges everyone to rethink their status in Steemit and to see beyond the implicit. It will definitely help you get through in Steemit. That is one thing I assure you.


Announcing the Winners
I proudly present the contestants and winners for this week's #clayartcontest. Anyways, here are the winners:
1st place
Wicked Filipino Spider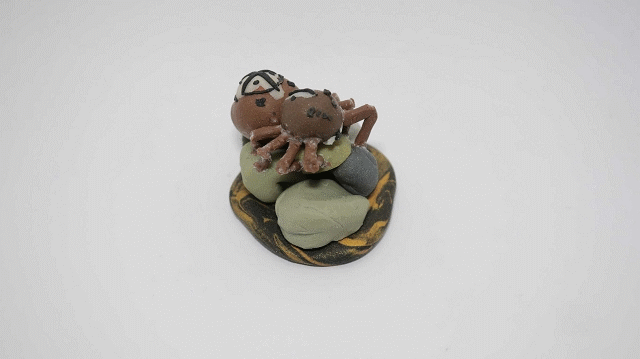 @markusmichael
was the first entry for this week. I wasn't expecting such an output. You can see how he made a spider from FIMO polymer clay. An added bonus: It glows in the dark! I didn't know there was such as thing! Really entertaining entry.
2nd place
Syringe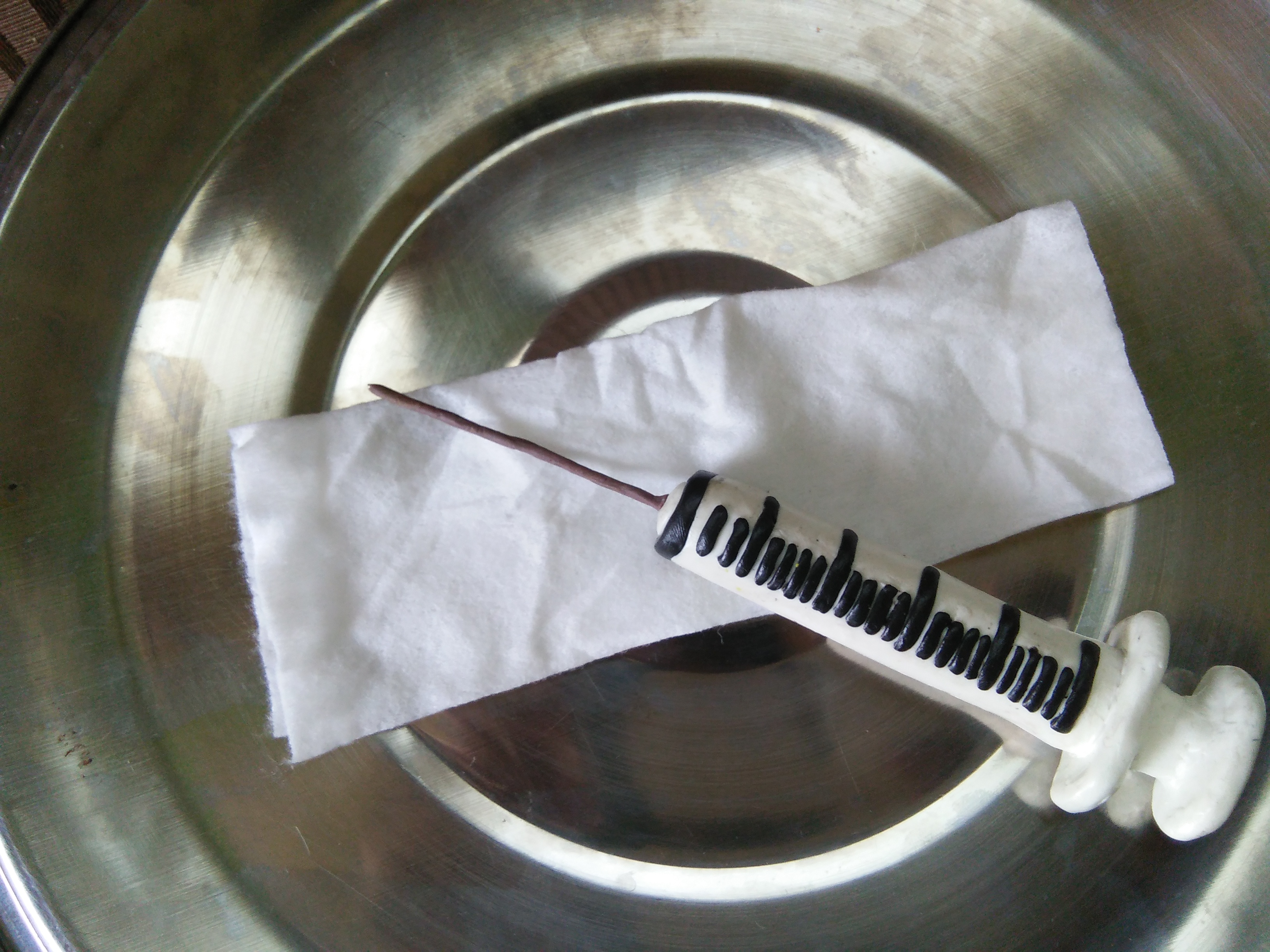 I'm not sure if I have an emotional attachment with anything related to the medical health care field but this definetly caught my attention. It just looks so real. This one definitely made me giggle.
3rd place
Clay Art Contest #6: Something that Scares You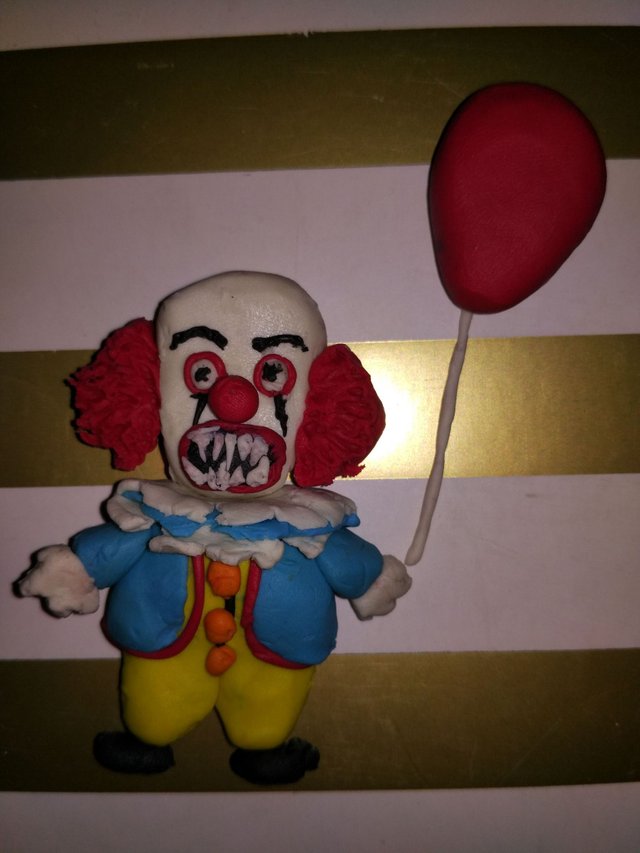 This awesome family decided to gather once more to create comething that scares them. I was reading the post at 12 am, lights out and it totally spooked me out. I even had to turn on the lights to reply. I guess the darkness create an effect but you cant deny how intricate the creation is. Commended!
4th place
Clay Art Contest #6 | Something That Scares You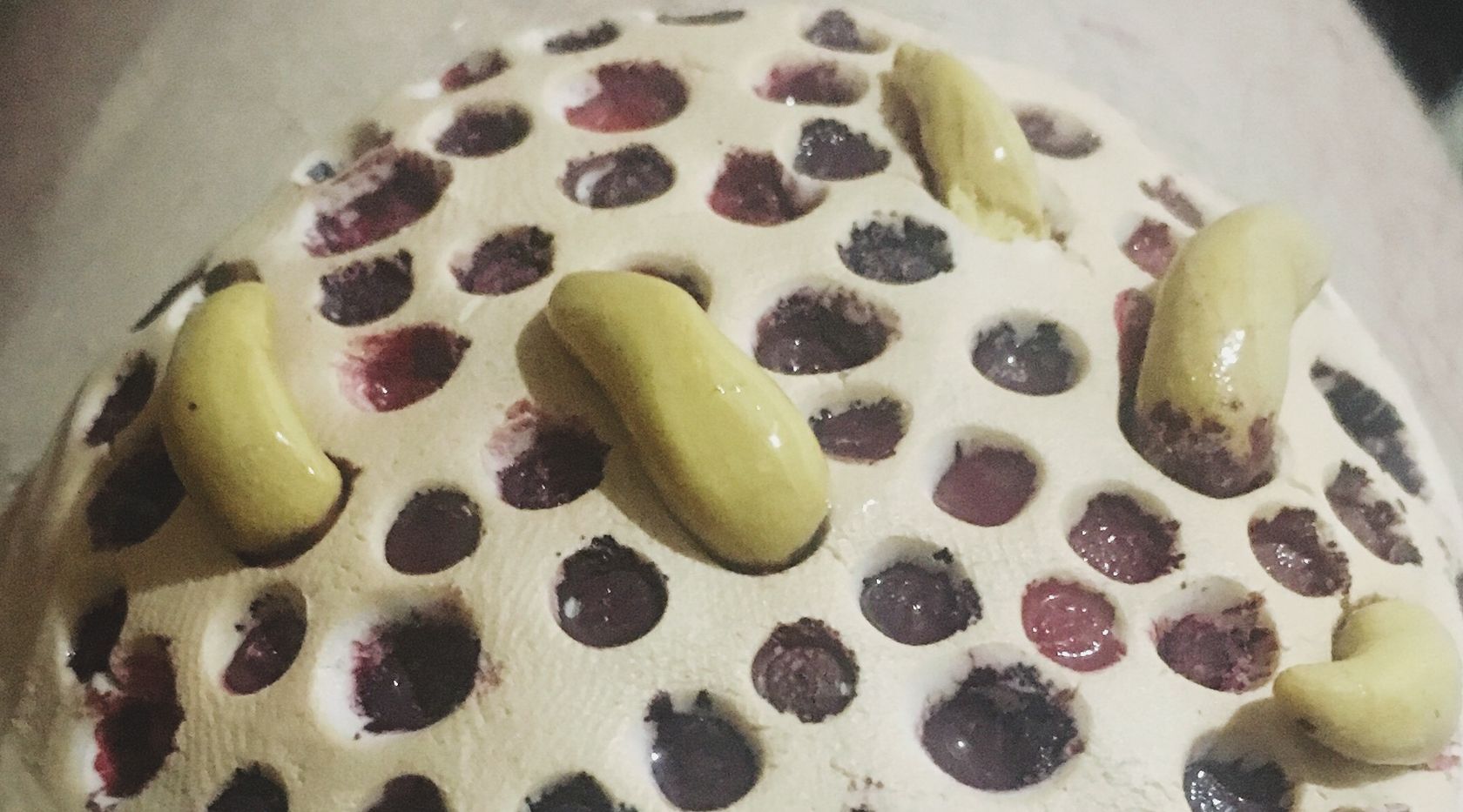 Now this is just plain eeriee. Yikes. I believe there is a term for therm called tryptophobia. You had me there. I definitely said "eeeh" as I scrolled through your post. Great job with this one. (Honestly, I already picked the contest winners but I so happened to miss out your post. Good thing I reviewed the entries. I decided to put you as a place holder since your entry was just so good)
Other Entries
Clay Art Contest # 6: Something that Scares You - Creepy mask/doll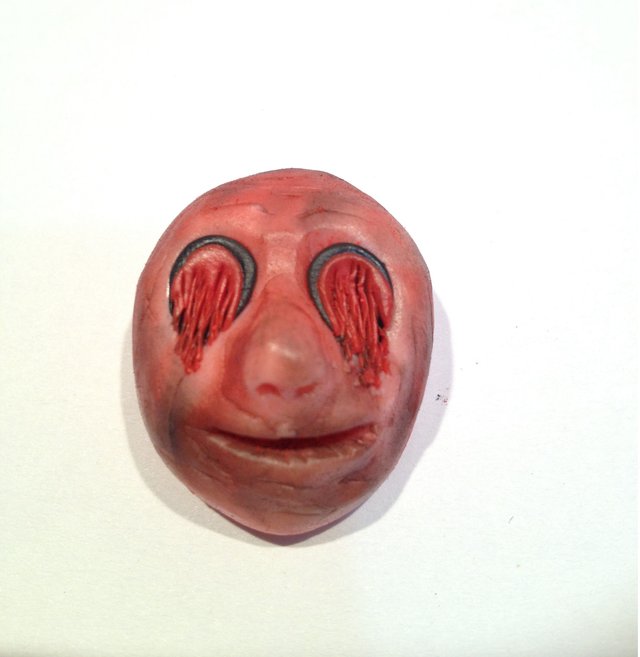 Yikes. I'm not really that scared of blood but something this surreal does create a bit of a commotion inside your head. Why would blood ever come out of anybody's eyes. I did realize here how something out of the ordinary definitely creates an emotional response which may sometimes be interpreted as fear.
Something That Scares Me - For Week#5 Clay Art Contest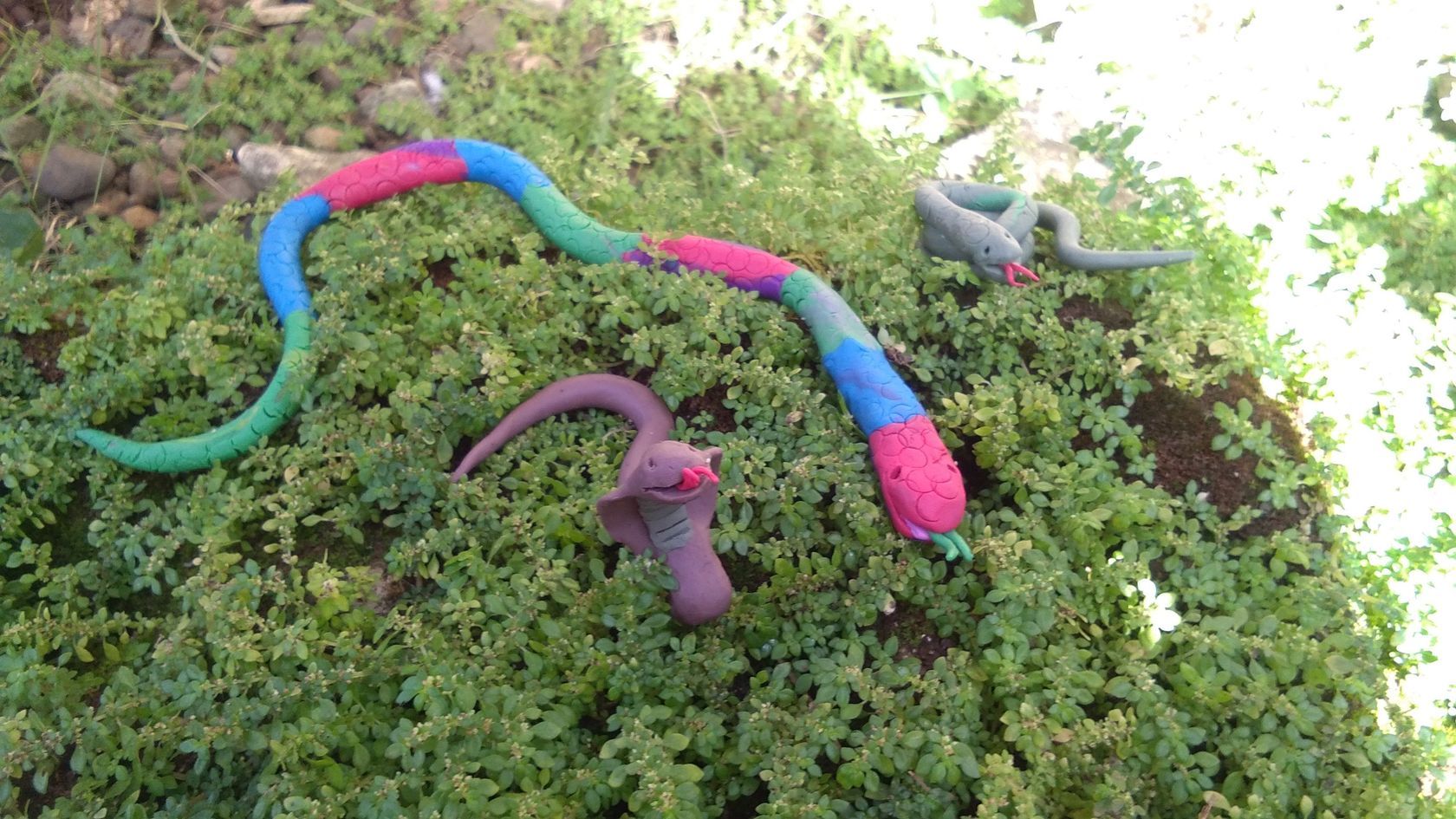 This woman has been with us for around 3 runs already and she has always astounded us with her exceptional work. Let's face it, polymer clay will always take the lead for clay art since it can be painted on and added with a few tints and finishing touches. However,
@grace44
has shown and preached that it doesn't take a professional to make great clay art especially when you learn to have fun.
#clayartcontest #6 entry post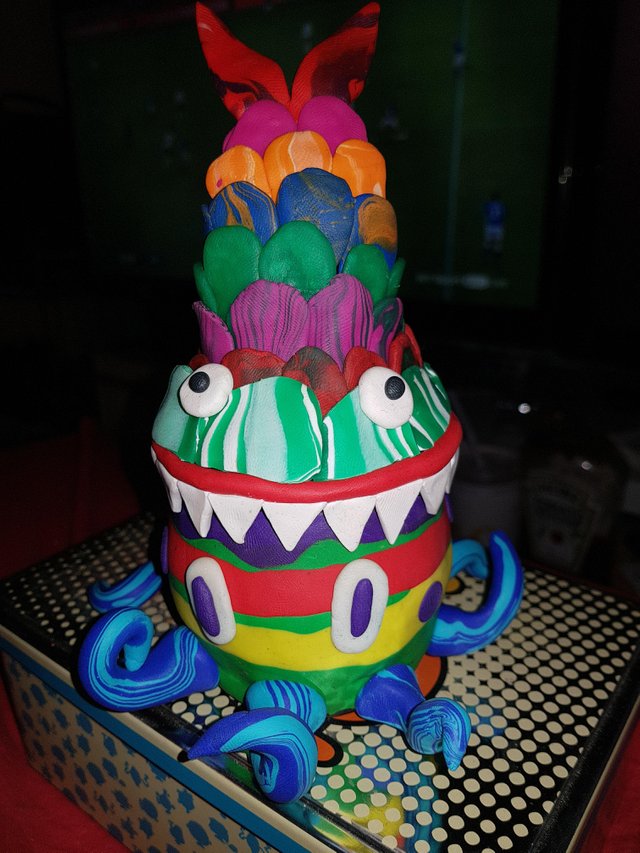 Take a look at that... that... I don't know what that is haha. It must be the reason why
@justdik
is afraid of them. He mentions how he does not like seafoods (am I right?) which must be the inspiration for his work. Despite is fears, he managed to turn it into art. And it looks really amazing.
49#clayartcontest #the green lizard (bilingual)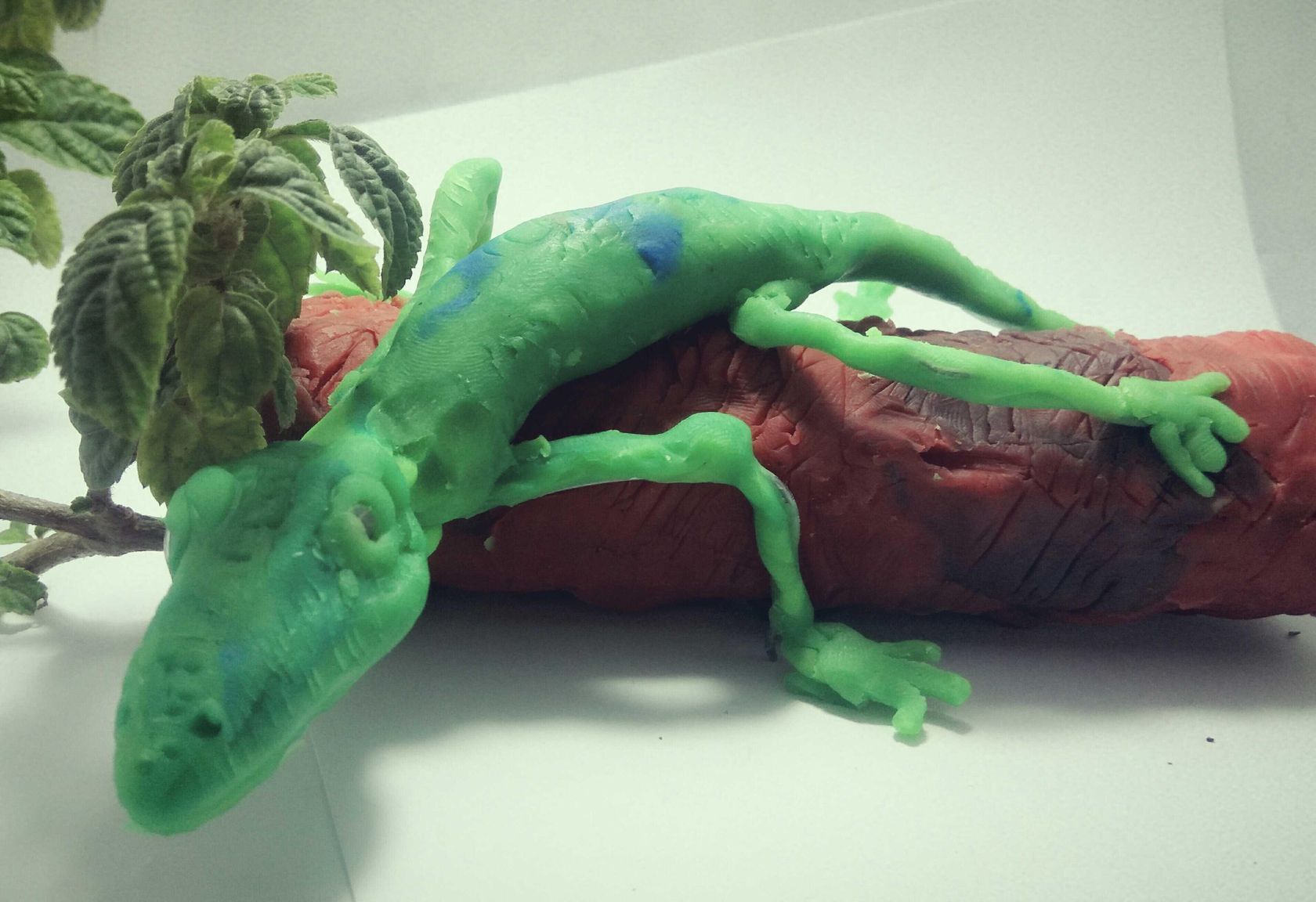 If you want to see more clay art besides my posts, head over to
@komenk81
to see more of his creations. The way I understood it, this is already his 49th clay art thus his title. I am so proud how the contest has already reached someone who is really fond of this craft. He shows us a slimy little lizard which looks so real. He definitely got the texture right.
It's really scares me #clayartcontest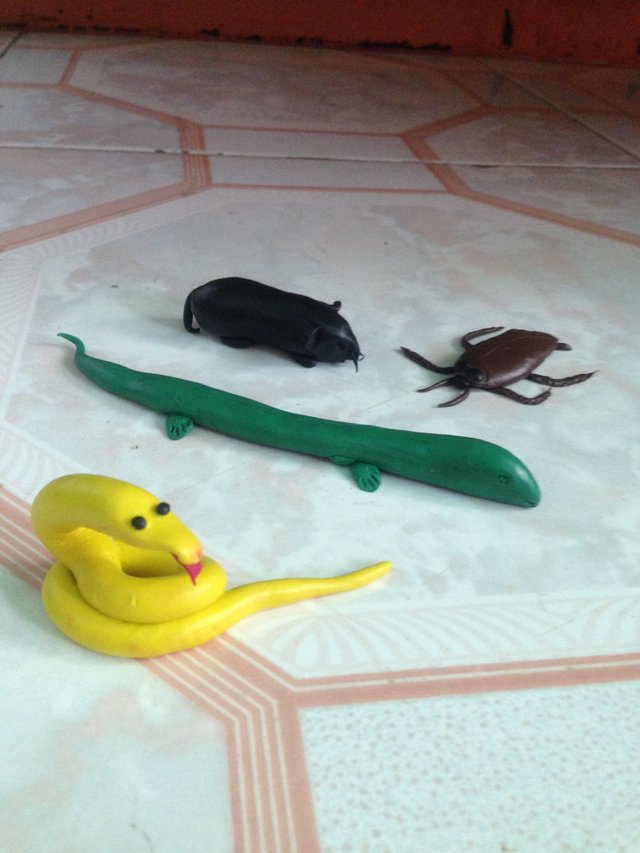 I already told
@chellelbaguio
how her creations definitely reduced these pests that I personally find to be annoying as well into these cute little works of art. Just take a look at that lizard, rat and snake. She even make a cockroach which looks so adorable! I wish every roach looks like that, I would resort to petting it instead lol
What scares me, does it scare you? 😐😅
I guess
@aadelalo
definitely bagged everything anyone is almost scared of. From creeping reptiles, slimy amphibians and pesky insects. It's perfectly understandable why this is so. I wouldn't want anything to do with them anytime, any day.

A Big Thanks to all the Sponsors!
A big round of applause for being the sponsor of Clay Art Contest Week #6

Once again, big thanks to @smaeunabs for being the sponsor of Clay Art Contest Week #4

My appreciation goes to @girbeforemirror for being the sponsor for Clay Art Contest Week #3, and for being such an amazing warrior


So that's it for last weeks #clayartcontest
This Weeks Clay Art Theme: A childhood toy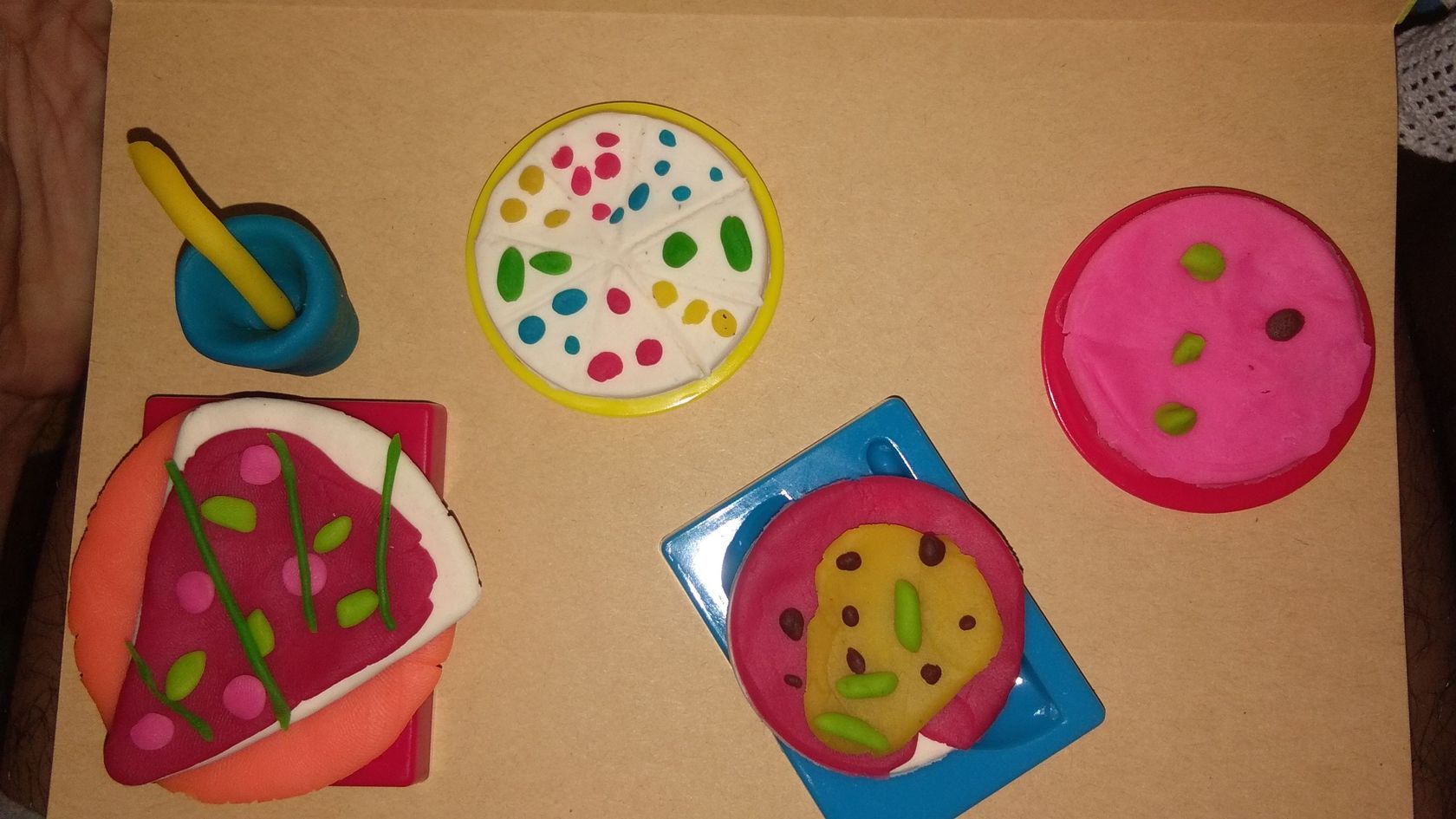 This was the inspiration which started #clayartcontest. I recall making this with my siblings and realized how fun making clay art was and is. This is why I decided to create a contest
I urge you to make clay art featuring a childhood toy. I find it very relaxing to spend tiime remembering the old times. Childhood is always a default place of happiness and comfort and I would love everyone to partake in the same experience. For me, making clay art was one of the things that really made my childhood worth it. What about you? What childhood toys did you use to play with? Let your imagination run wild with the texture, colors, sizes and designs.Please add in a short story in your write-up. Have fun!

About This Week's Contest
Here are the details for this week's #clayartcontest:
Inclusion Rules
Like all contests here in Steemit, I need to lay down a few ground rules for everyone. I will use this as a basis whether your entry is considered official or not.
Upvote this post: Hope that doesn't sound too much. I believe more upvotes on this post will merit more rewards later on :D
Resteem: Not everyone is totally on board with this one as it disrupts the delicate layouting of their blog. But I do need a bit of exposure. You may resteem before making a post so your latest post appears on top.
Make a post and use #clayartcontest as your main tag: This will make it easier to look for the entries
Post the URL of your entry at the comments section below. I would also appreciate it if you upload the photo with your comment and URL so everyone can see your work!
Other Rules
As of the moment, you may use any type of molding material. But I do prefer if you use modeling clay.
Your post should include a short write-up. It could easily be a short explanation on how you made your entry. It does help to make your post more appealing. We are after Quality Content after all ;D
Please nominate someone who you think would love to make clay art with us. Tag his/her name in your post for the nomination. He/She doesn't necessarily have to make an entry but it does make the game so much better.
Judging
The contest will end 7 days after posting.
I will be the judge for the contest.
Criteria 1: Quality of clay art. In terms of intricacy of design, color match, fine details, effort
Criteria 2: The Write-up. How you present your entry will affect your entry as well. Go for winning posts as well.
The more out of the box the entries are, the better chances of winning
Rewards
Here is the updated reward pool of 3 SBD for this run. Once again, big thanks to @ybanezkim26 for his generosity. What would I ever do without him. We are a bit short on funds as I am simply generating the rewards from my own wallet and from our generous sponsors. I could make more posts to cover up for the rewards but I simply can't keep up as of the moment. I hope you guys bear with us.
First Place - 1.5 SBD (Minnow Food)
Second Place - 1 SBD (Minnow Bite)
Third Place - 0.5 SBD (Minnow Scrap)
Benefits
It's fun! How therapeutic what that be to spend a few minutes of your time molding clay into the desired theme. It won't take you long.
All the entries will be featured in the next posts. I will also be occasionally resteeming a few entries which I find to be really spectatcular so everyone can see it.
Minnow Food awaits you lol
If you want to see more Clay Art Entries or why I started this, you may click here:
Again, I urge every participant to share this with their local community and fellow clay artists so they could be rewarded and featured for their great work as well

This is Aaron, Jose the Giraffe

@steemph.cebu | @steemiteducation | @air-clinic | @thealliance | @steemph