Hello there Steemians and Clay Art enthusiast!.It's me @carine1988,and I'm again entering the Clay Art Contest of @josejirafa.
Last week was quiet appetizing because of the favorite snack foods,even if I didn't win the experienced of making my fave foods  was fun.These weeks theme is about   something that scares us(you).I have a lot in mind when it comes to something scary,originally I wanted to make a prayingmantis because I'm afraid of it sinced I was young but then I realized there's a thing I'm more scared of and it's the medical tools named SYRINGE.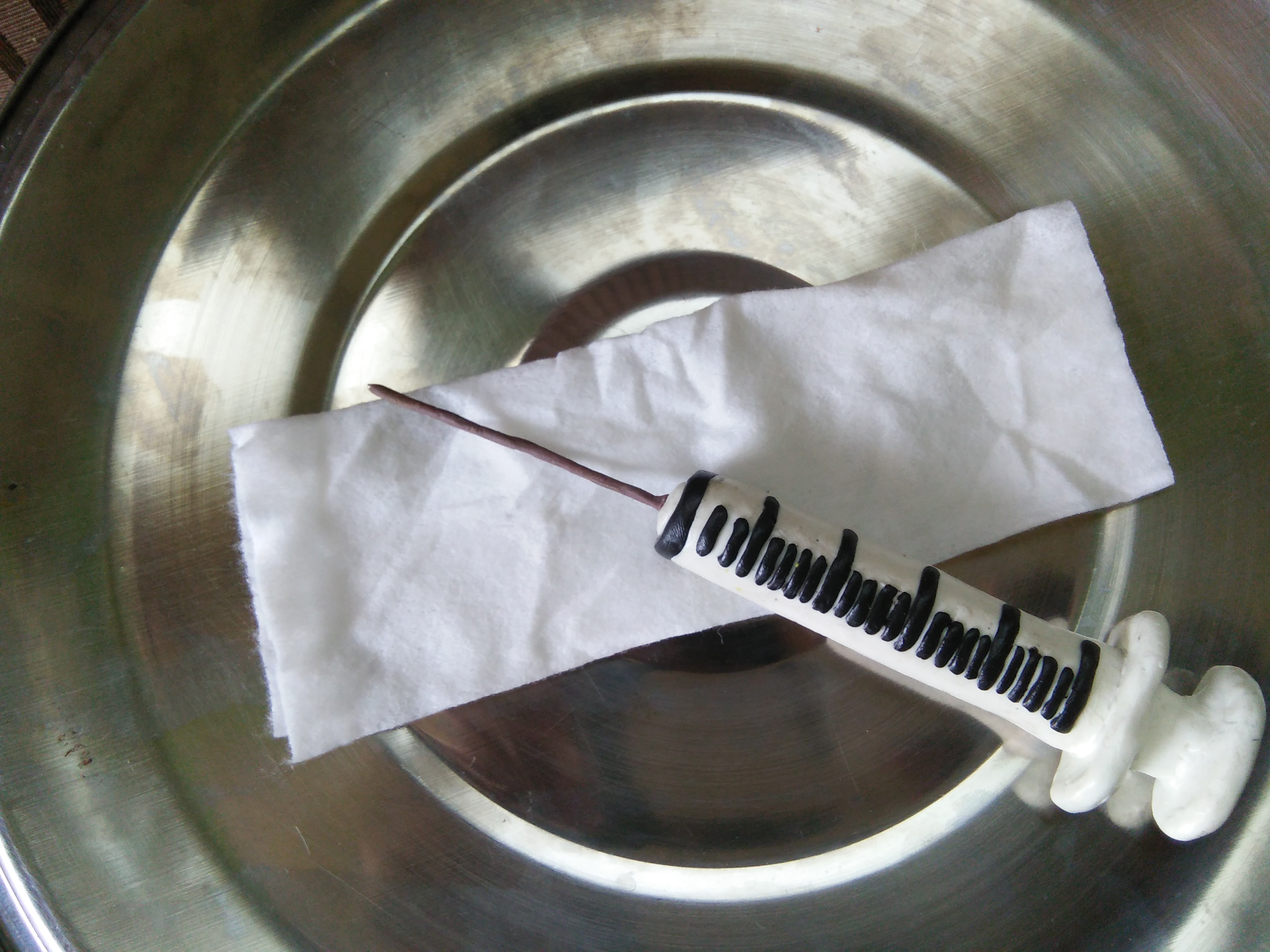 Materials Used:
Modelling Clay(white,black,brown)


Wire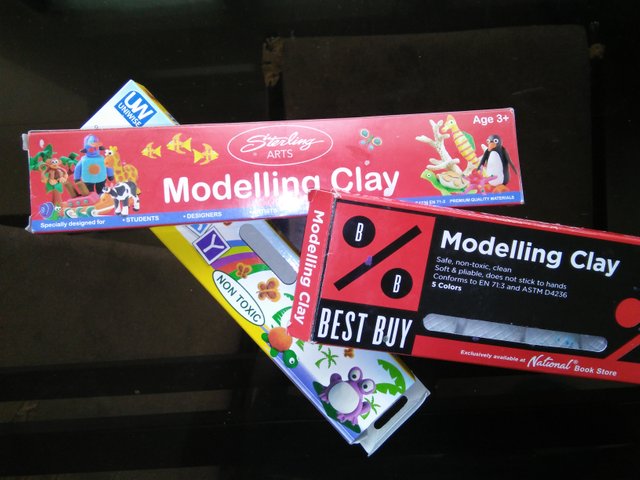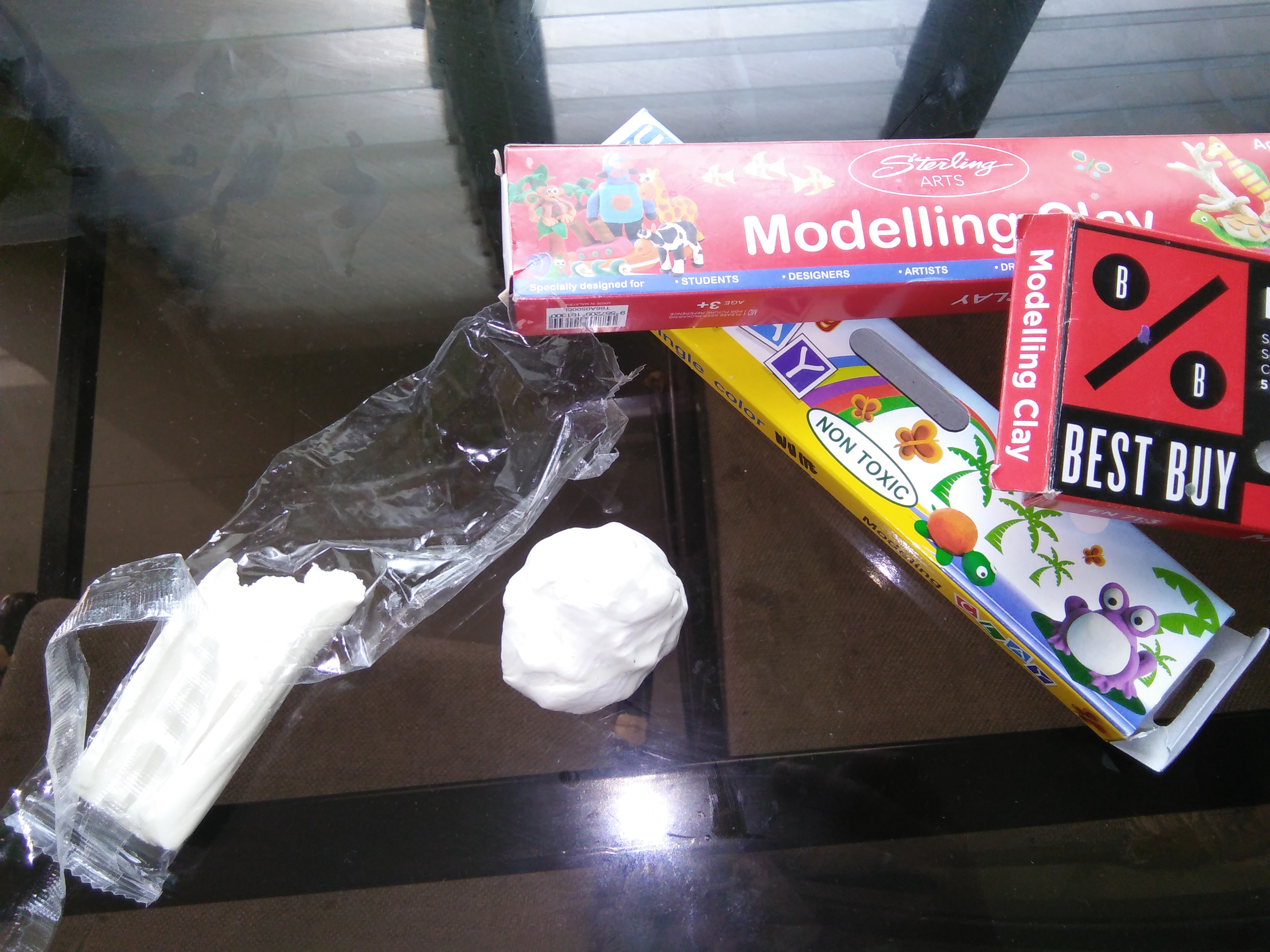 Procedure:
I rolled the white clay to make the body
Another white clay formed a round and oval for the handle
I used a wire for the needle then wrapped it with  brown clay  to hide the wire.
Reason
I'm not that scared with the ones mostly used to inject medicines in the body(I called it the normal ones).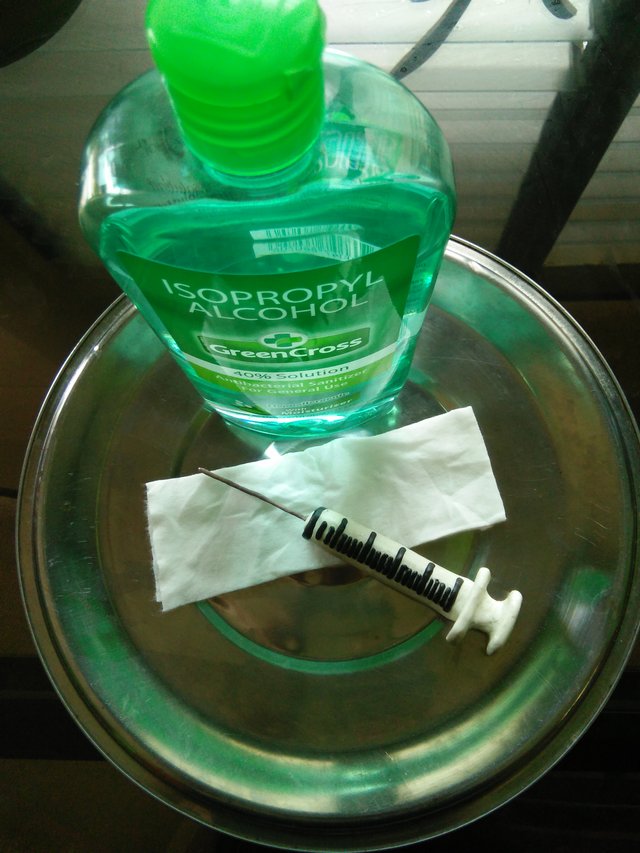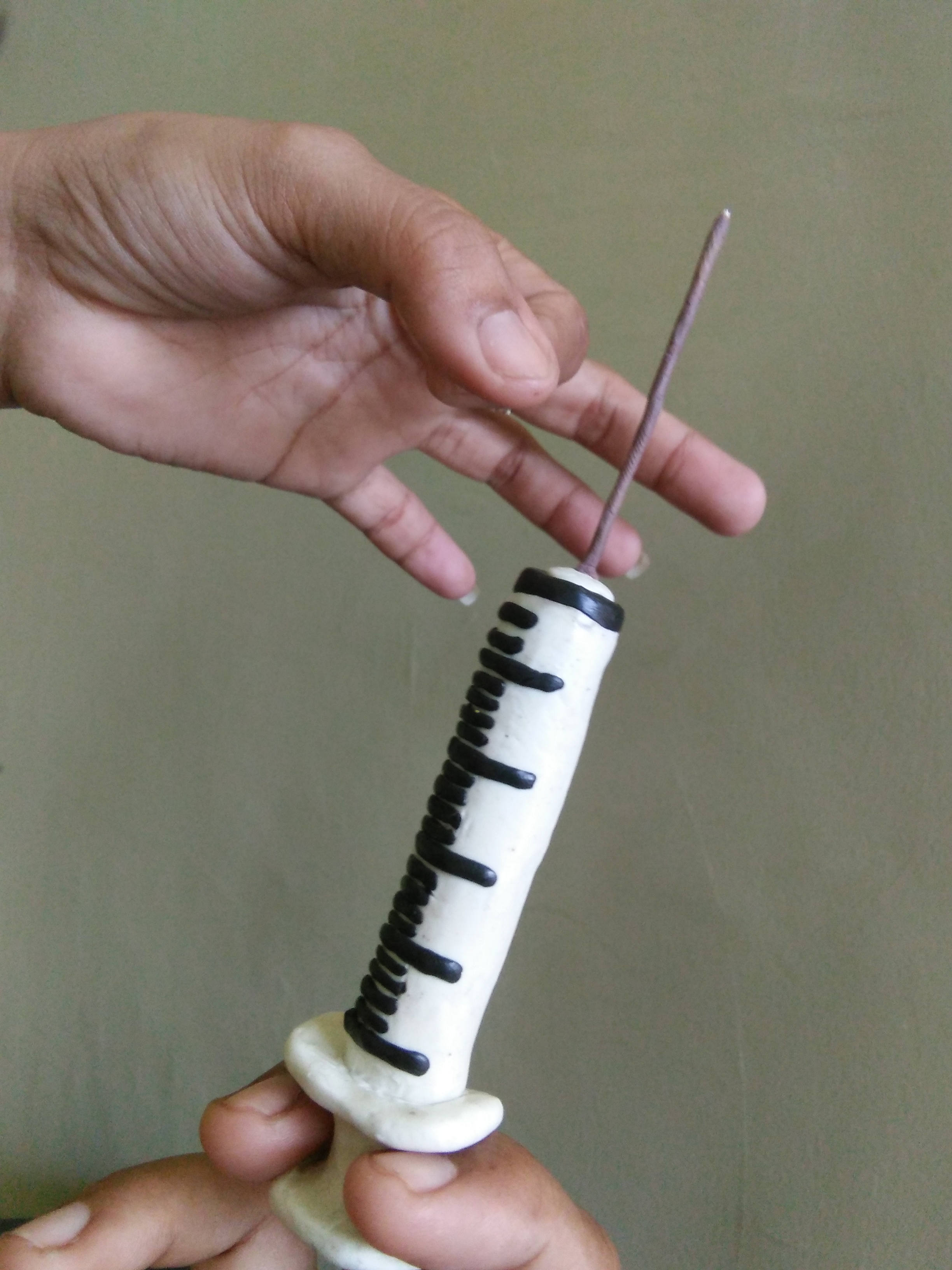 The syringe that scares me the most is the big ones used in laboratory examinations,the one used in CBC.It started when I witnessed my cousin undergoing CBC,she had dengue at the time,the syringe used was being fulled with her blood and the second time is when my father was confined and he undergo the same laboratory examination,again I was there,and it really scares me.Actually being sick,scares me.