Its Thursday 1st day of March its Fire Prevention Month kick off day. I hope everyone thinks of safety first as always.
Anyway here I am again sharing my creation using clay for #clayartcontest @josejirafa with the theme: #somethingthatscaresyou
I made shapes of reptiles using modeling clay by hand. The snakes and the house lizard are two creatures that animal lovers love as pets. But Im sorry those animals honestly scares me.
I dont hate them, never wanted to hurt them also I just dont want to come close to them.
The day I moved to my new nipa hut (bahay kubo) at night my niece and I were in a depth sleep when all of the sudden a loud noise woke us up. When I turned the lights on, I saw that big house lizard staring at us right in the wall. I tapped my niece and woke her up I never thought It scares her also and quickly ran going out and stayed sitting outside till the sunshines. It was scary because I never saw a lizard that big. Was glad there was a boy that not afraid of reptiles, and paid him to chase the lizard out, away from my bahay kubo.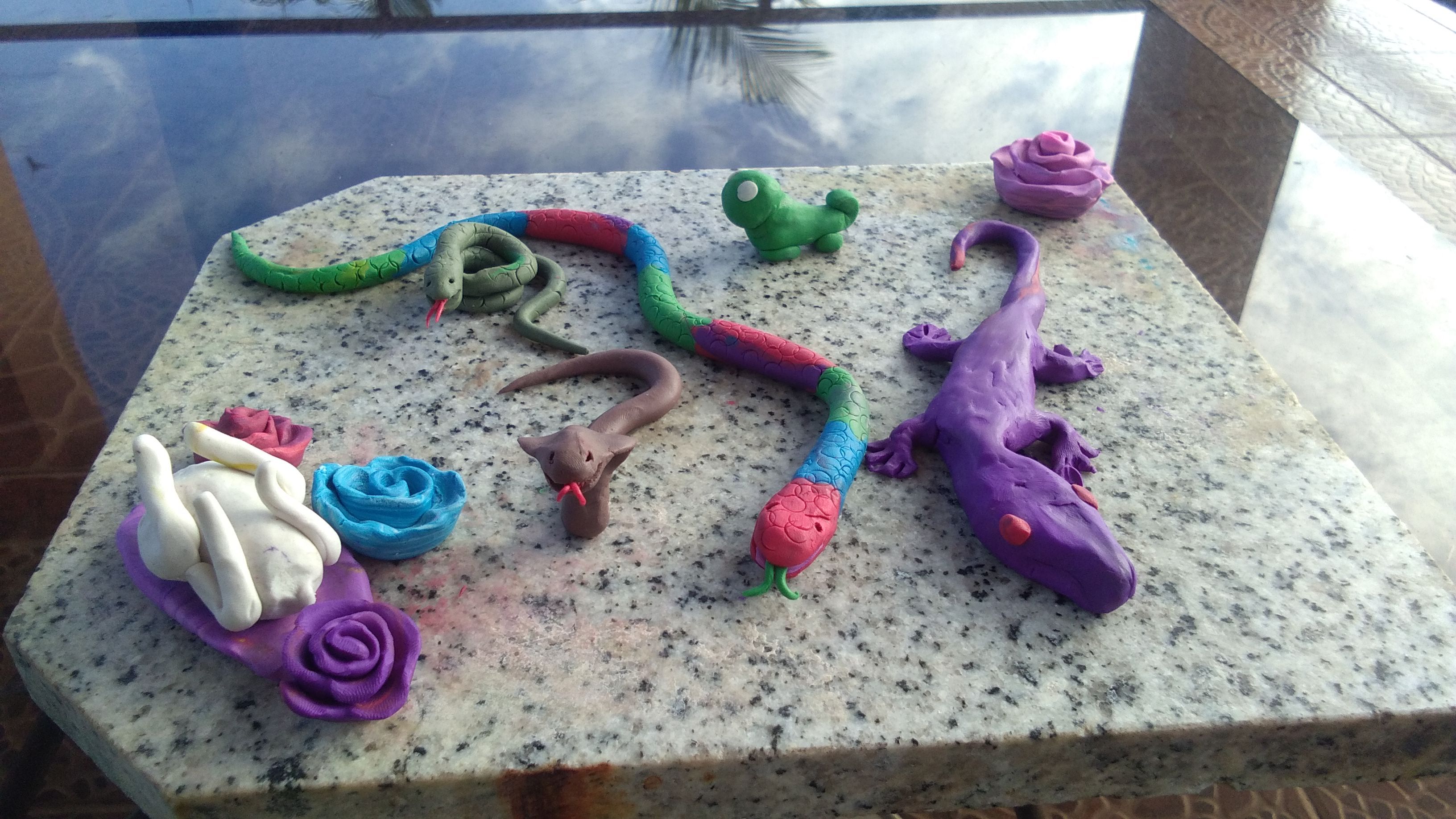 But I thought that was the last time I saw something that scares me. The next day while I was cleaning the grass and woods in my backyard I saw pretty big snakes. I ran fast as I can like somebody chasing after me. I wonder at first why lots of reptiles in the area and found out that there is a Cave, few meters away from my nipa hut (bahay kubo) and found out that it was the Cave where my ancestors hid from the japanese soldiers during World War 2.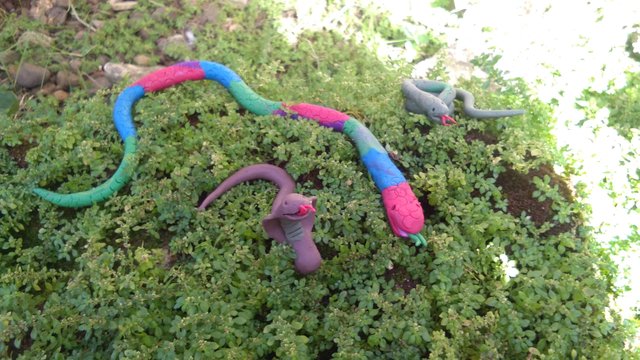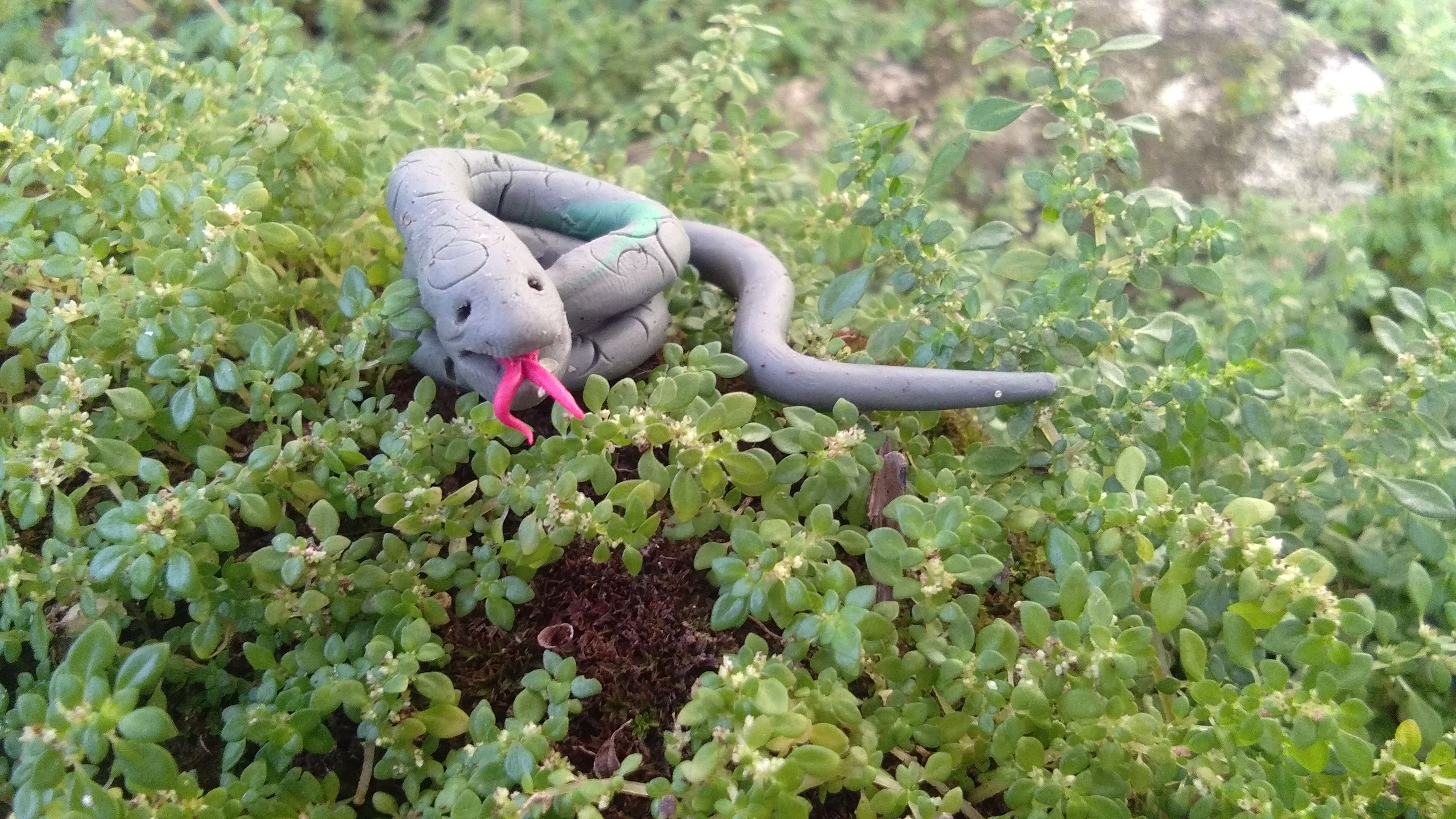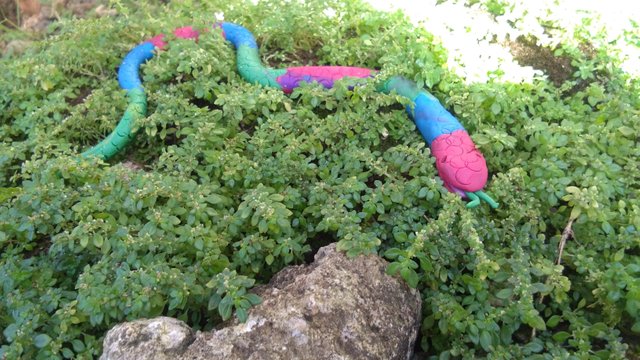 I found out also, from my own observation that during full moon the snakes come out from their holes. Because while walking at night we have seen few of them.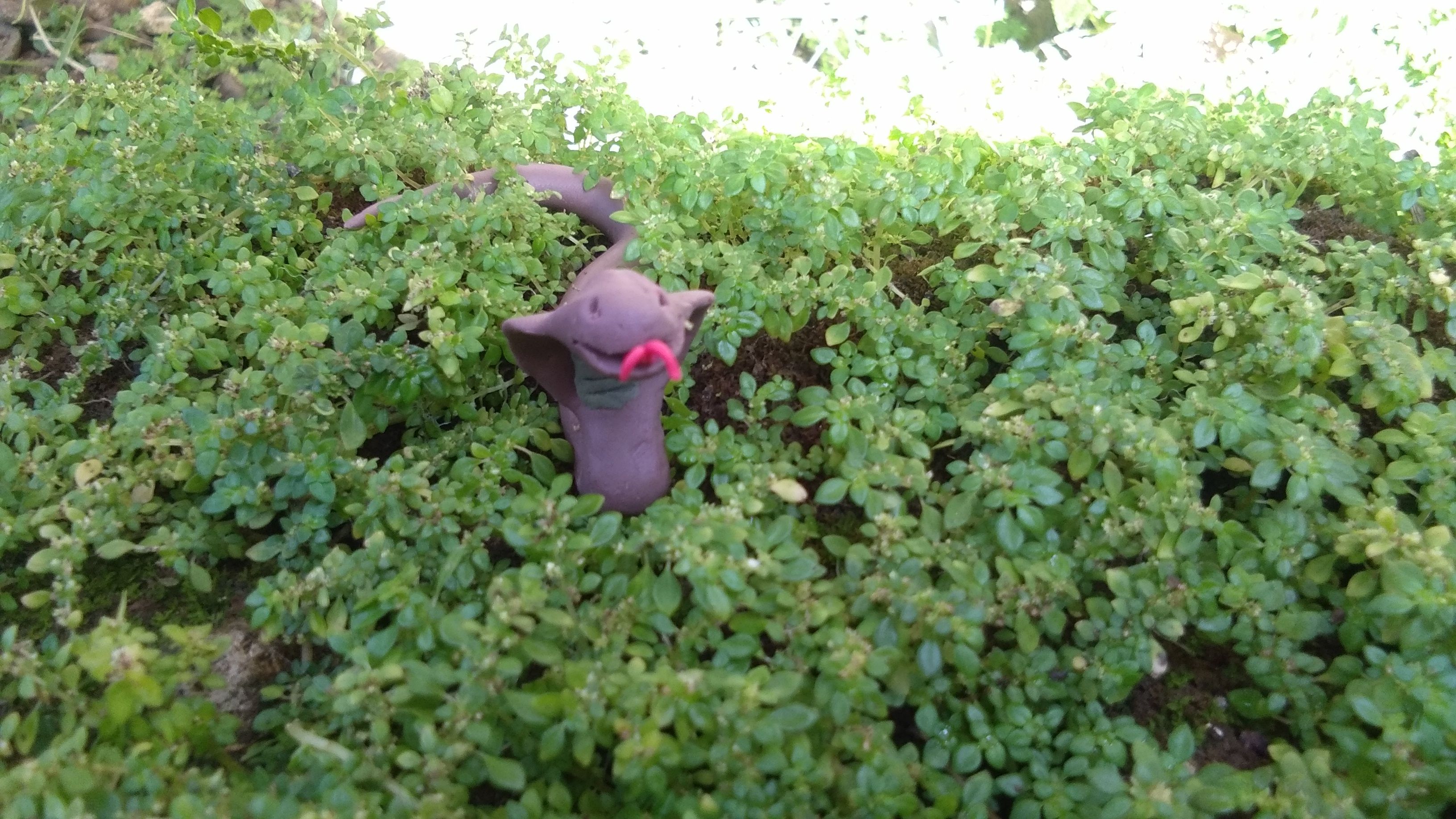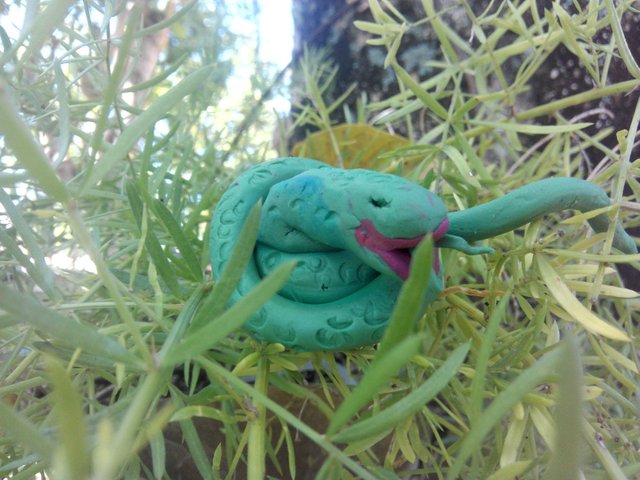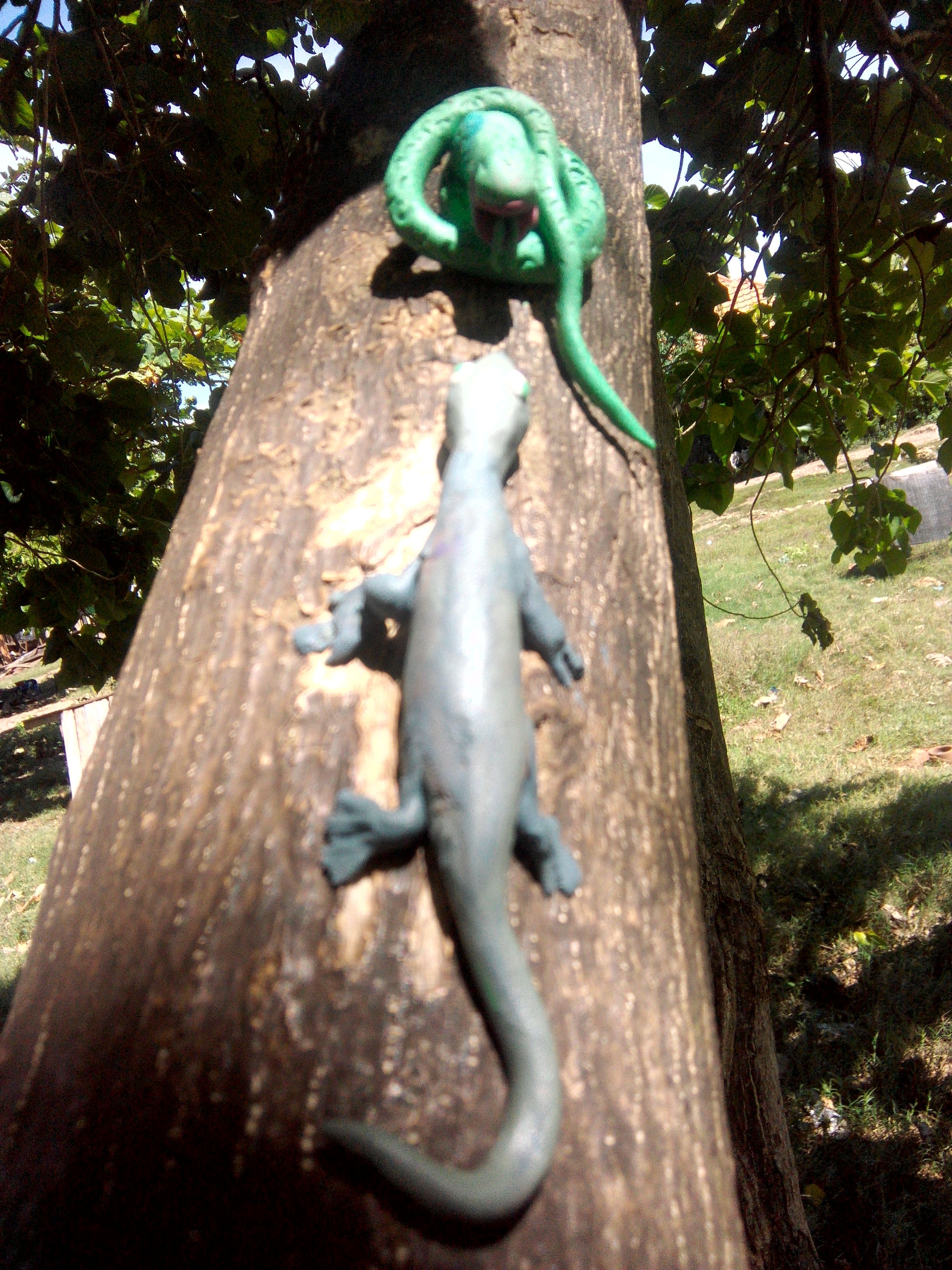 Some said that reptiles, especially snakes won't bite you unless you hurt or attempt to harm them. Well I never hurt them but they still scares me☺
I am inviting everyone to join the Clay Art Contest and be part of the fun. Because you dont have to be a professional artist for you to share your creations. The gentleman that hosting the contest @josejirafa are welcoming everyone and joining the fun.
This time I nominate @reyarobo to make your own art and show the steemit world your talent.
God Bless and Be Safe Everyone!