Good day Steemians! Today, I am going to present to you the entries and announce the winners for this week's #clayartcontest run 2: Turtle. Click here to see the details.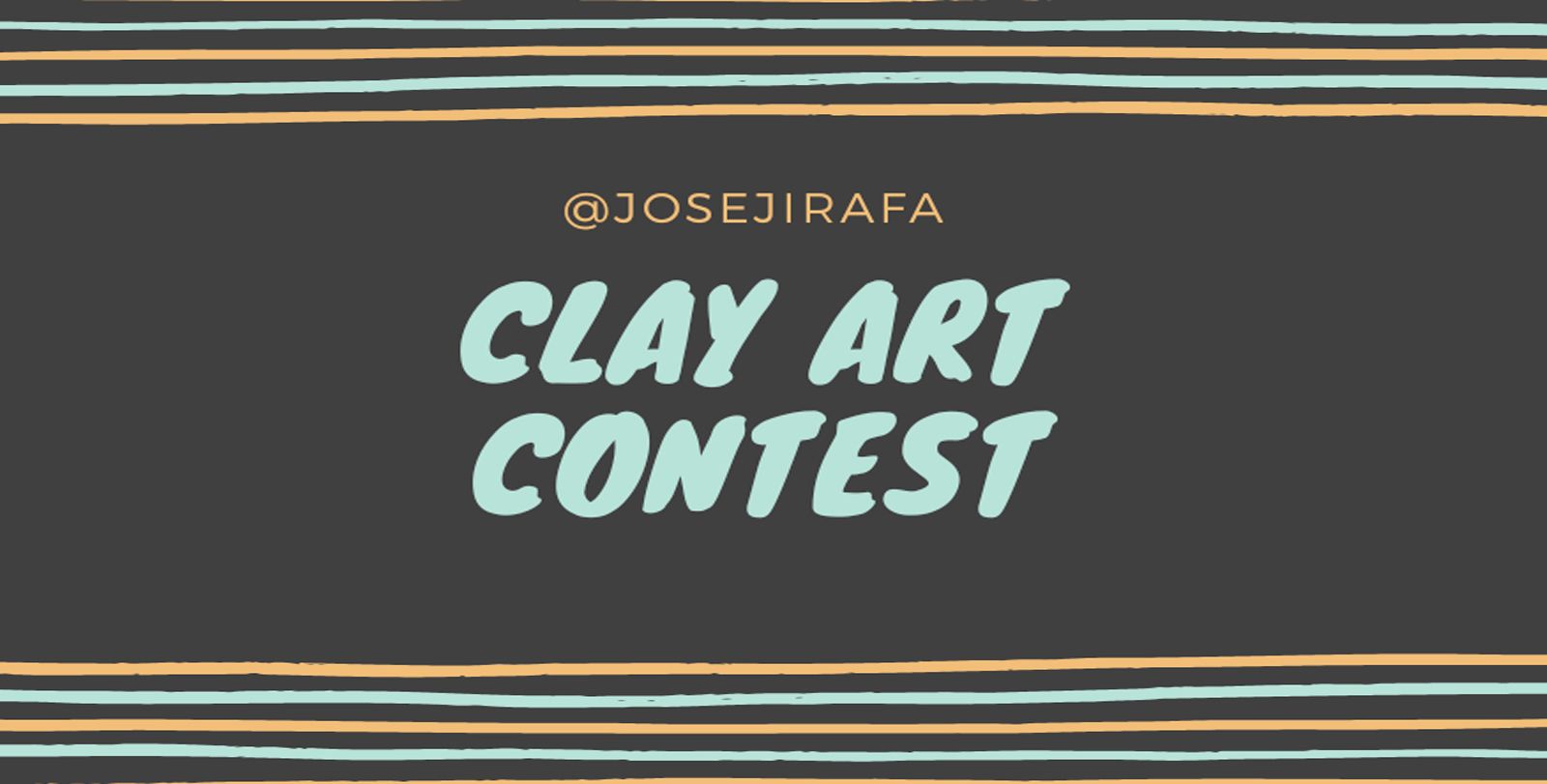 Clay Art Contest Run 2
This week was really very unexpected for me. Having only 4 entries last week, I expected similar or even lesser entries for this week. However, I was amazed at the number of cute little turtles that filled my blog. Indeed it reminded me of my pet, Aristurtle haha. May he rest in peace.
I have received great responses from clay artists from my locality and around the world. I even met beautiful people through this initiative. I also realized how hard hosting a contest is. I only had 6 entries but I wanted each one to feel like their entries were important to me. I wanted them to tell a story and to pour their heart out in the work that they made. I had such great contestants for this week and I'm glad I got the chance to get to know them in one way. I felt a sense of existence from the community seeing how people showed great response in my contest.
This is why I am going to have another run of #clayartcontest for this week. Hooray for all the clay artists out there.
Meeting a Person with a Golden Heart.
If you are not familiar with her, check out @girlbeforemirror's blog. She is a very talented woman and is fond of entering contests which showcases her love for arts. Even when she mentioned how she is not accustomed to the art style, she still makes excellent artworks.
Her story is really inspiring. She is a survivor and a hero and I'm glad I had the chance to meet her. You definitely should visit her blog and get to know her more. She is officially a sponsor for this week's Clay Art Contest making the prize pool from a mere 2.5 SBD to a staggering 7.5 SBD with her 5 SBD donation! @girlbeforemirror is really doing me and the minnows a favor with her contribution.
Commitment to Reward Quality Clay Artists
This contest has taken a very unexpected turn of events but it remains to be up and running thanks to the people who support this contest and to the generous sponsor as well. I hope a lot will join the contest so everyone can have fun with their clay art and have the chance to win SBD.
---
--------------
---
Announcing the Winners
1st Place: @yssa
Clay Art Contest # 2: Turtle with a Hat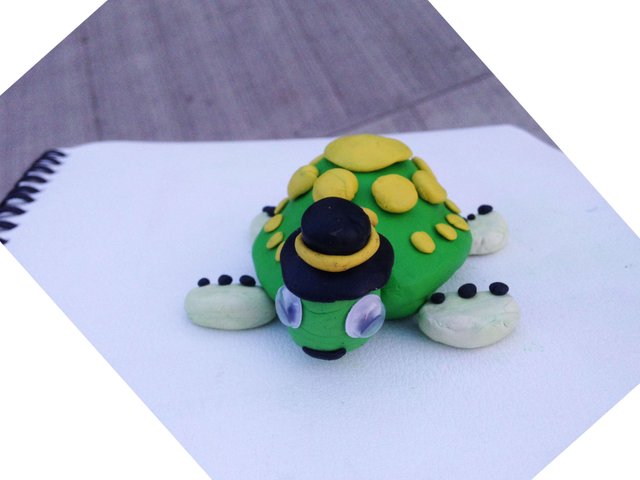 I bet we can agree that she deserves this win. She put in a lot of details into her work and she even included a cute little hat LOL. She also added in googly eyes to make it look even better. She also mentioned how she used to play with clay when she was younger. Hope you enjoyed making this one.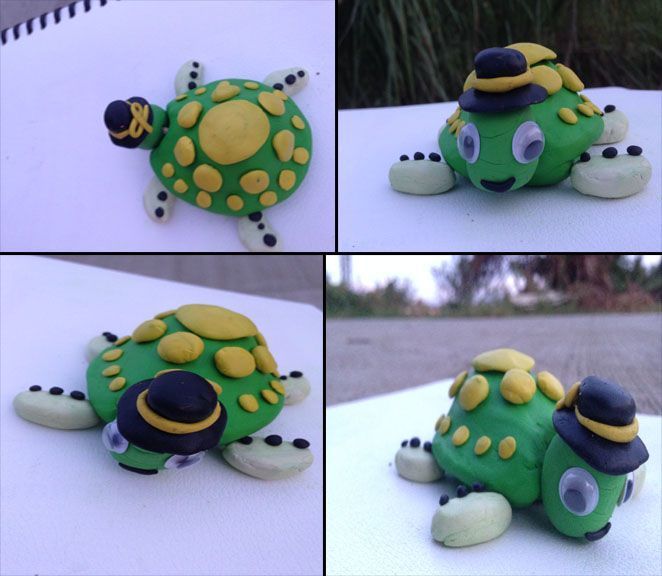 2nd Place: @marina-rogic
Sweet turtles for salt, sugar or candies!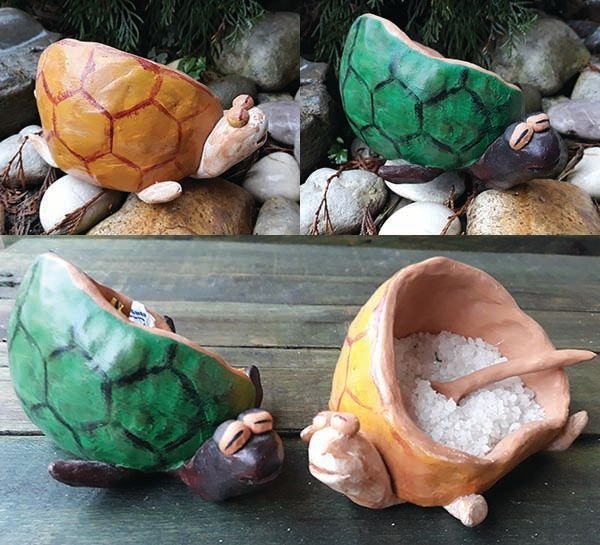 Look how she innovative she is with her entry. It took her two hours to make this one and you can see that the results were really great. She can now have turtles to handle her salt or candies. This one really deserves a big round of applause. Great job!
3rd Place: @littleblue
Raphael. Clay Art Contest 2 Turtle Entry.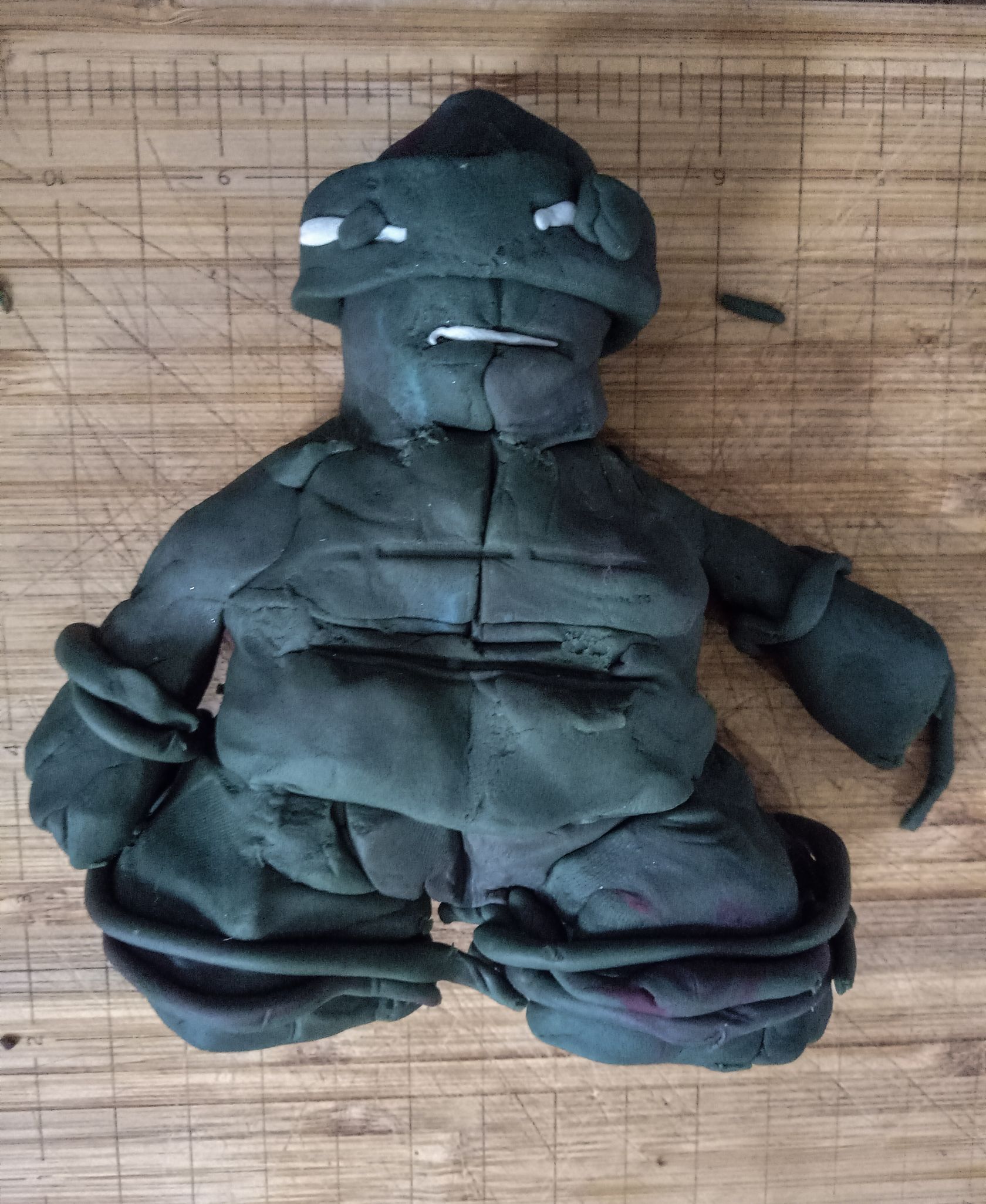 For a 3 year old, @littleblue really did a good job with his entry. You can see how accurate the details are as well. Surely, this kid has talent. I hope he continues to develop his fine motor skills in making art. He has pure potential. I do believe how important it is for children to exercise their artistic skills. @littleblue is the embodiment of a skillful and artistic young man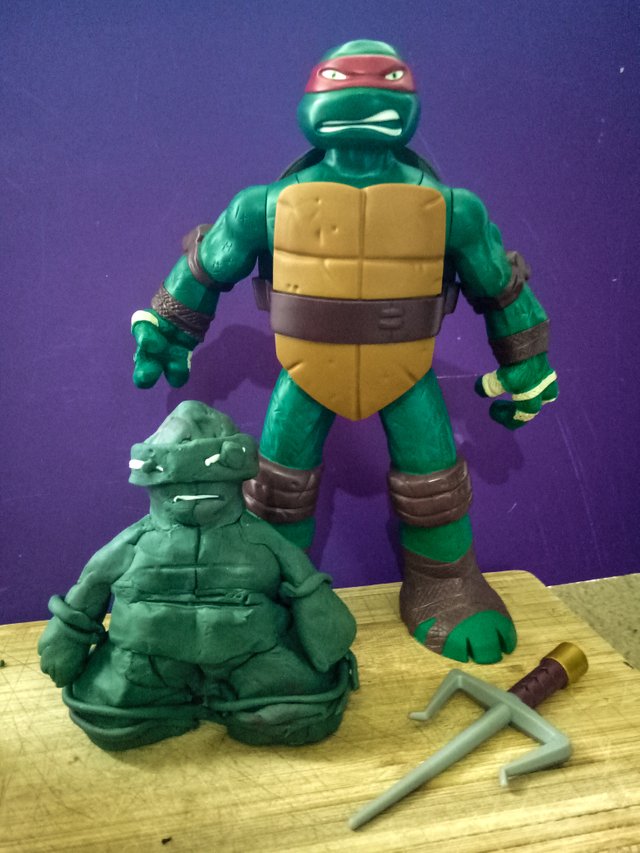 He drew inspiration from one of his favorite TV shows, Teenage Mutant Ninja Turtles. Even his display photo is that of a turtle lol. He must really love to play with his clay art for he has done a great job at it.
Other Entries
@girlbeforemirror
Clay Art Contest 2. Entry TURTLE 🐢. And crafting with @littleblue!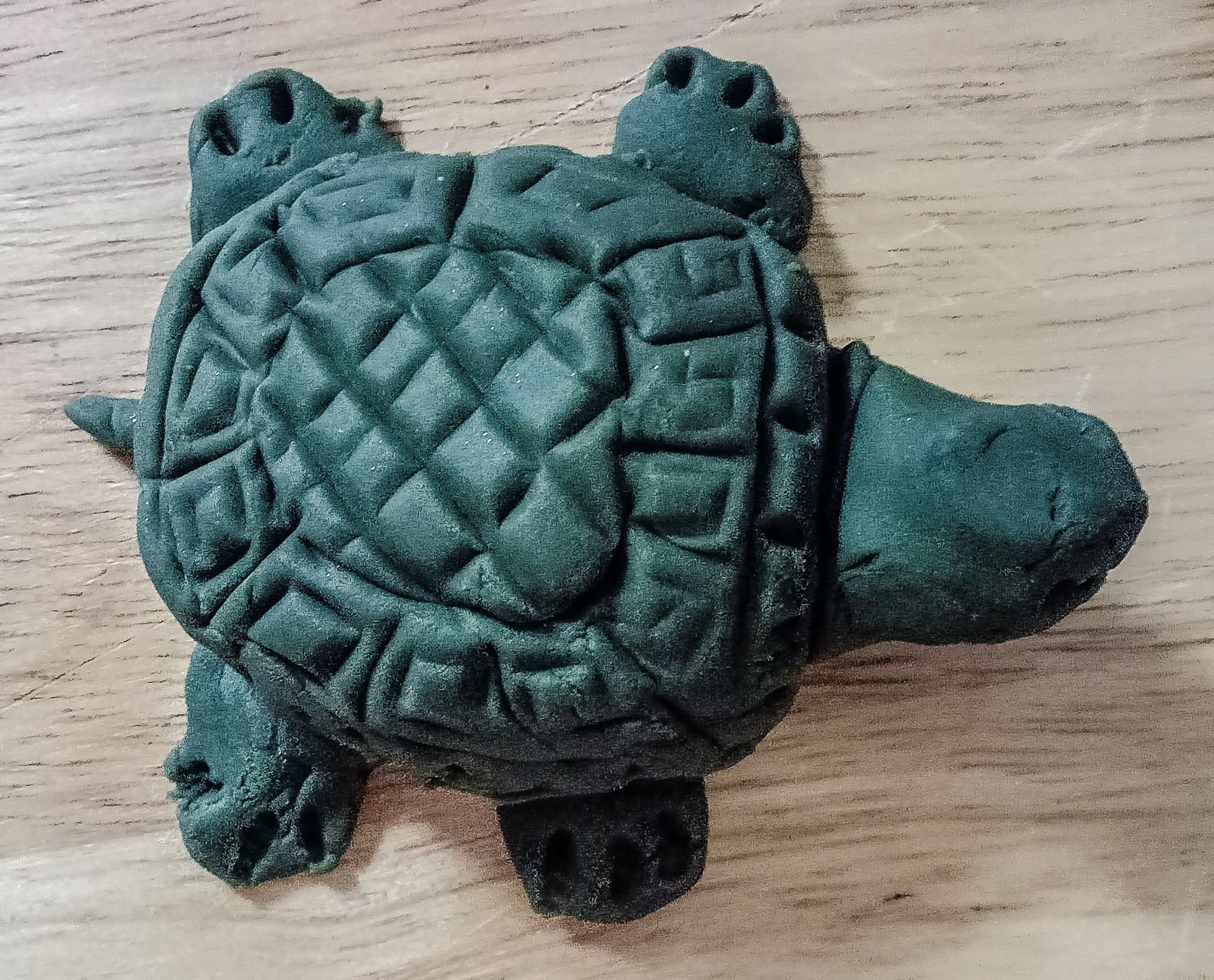 Here is our sponsor's entry. She was really thoughtful in her post and she even added a little bit of her thoughts. I am honored. I believe a big portion of the participants got to know about the contest because of her post. Thanks for sharing this to everyone! And look at the quality o that turtle. I loved the intricate designs on its back.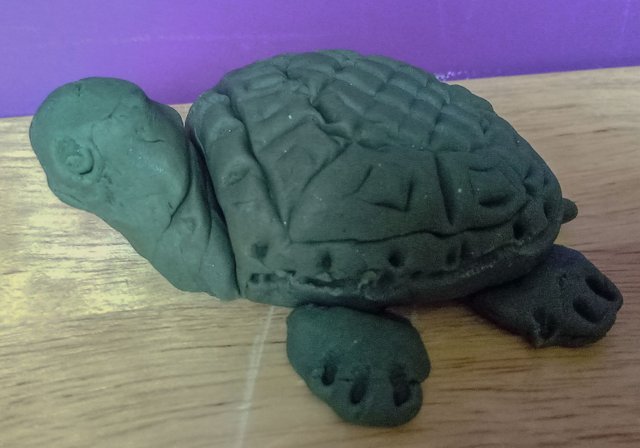 Play is the best kind of diversion therapy
She urges everyone to make art in all forms as she truly believes in the therapeutic powers of art. I am on board with her with this idea. Surely, art was made for men to seek true worth in themselves.
@cryptocatz
Friday Night's Shenanigans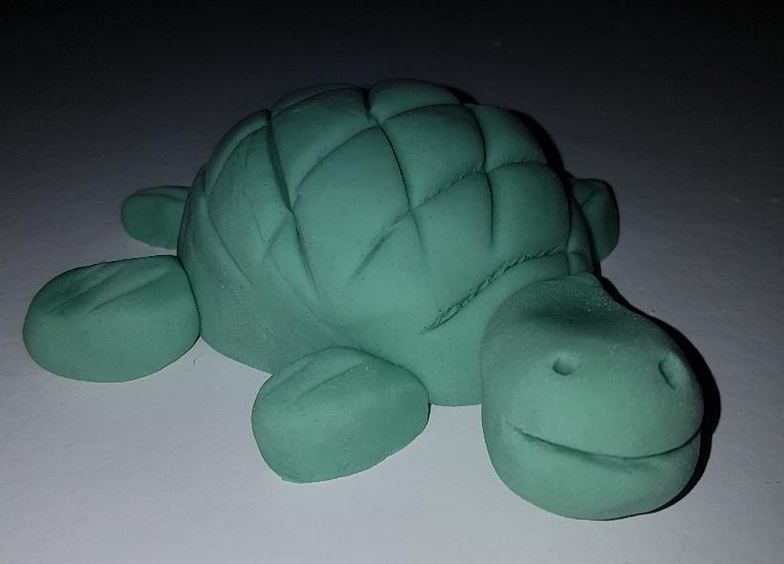 @cryptocatz did a really great writeup. He mentioned his travels the island of Sal, Cabo Verde and even saw nesting sea turtles there. It was very informative. And feast your eyes on his entry!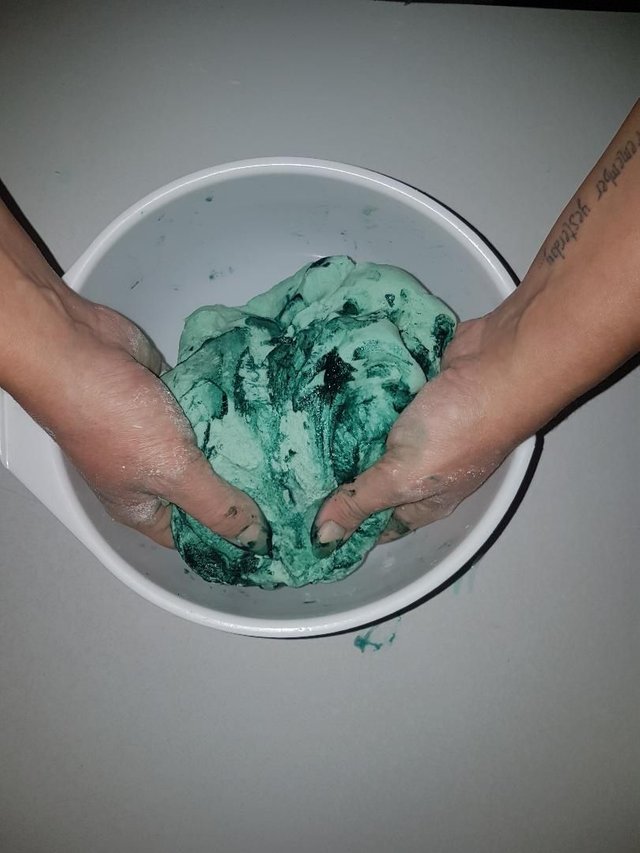 I didn't expect him to really make clay our of flour for my contest. Thanks so much for participating. I learned a thing from him as well about busy.org. He mentioned how you can get additional upvotes based on your followers when you use busy.org condenser. Pretty neat, right?
@justdik
Clay Art Contest 2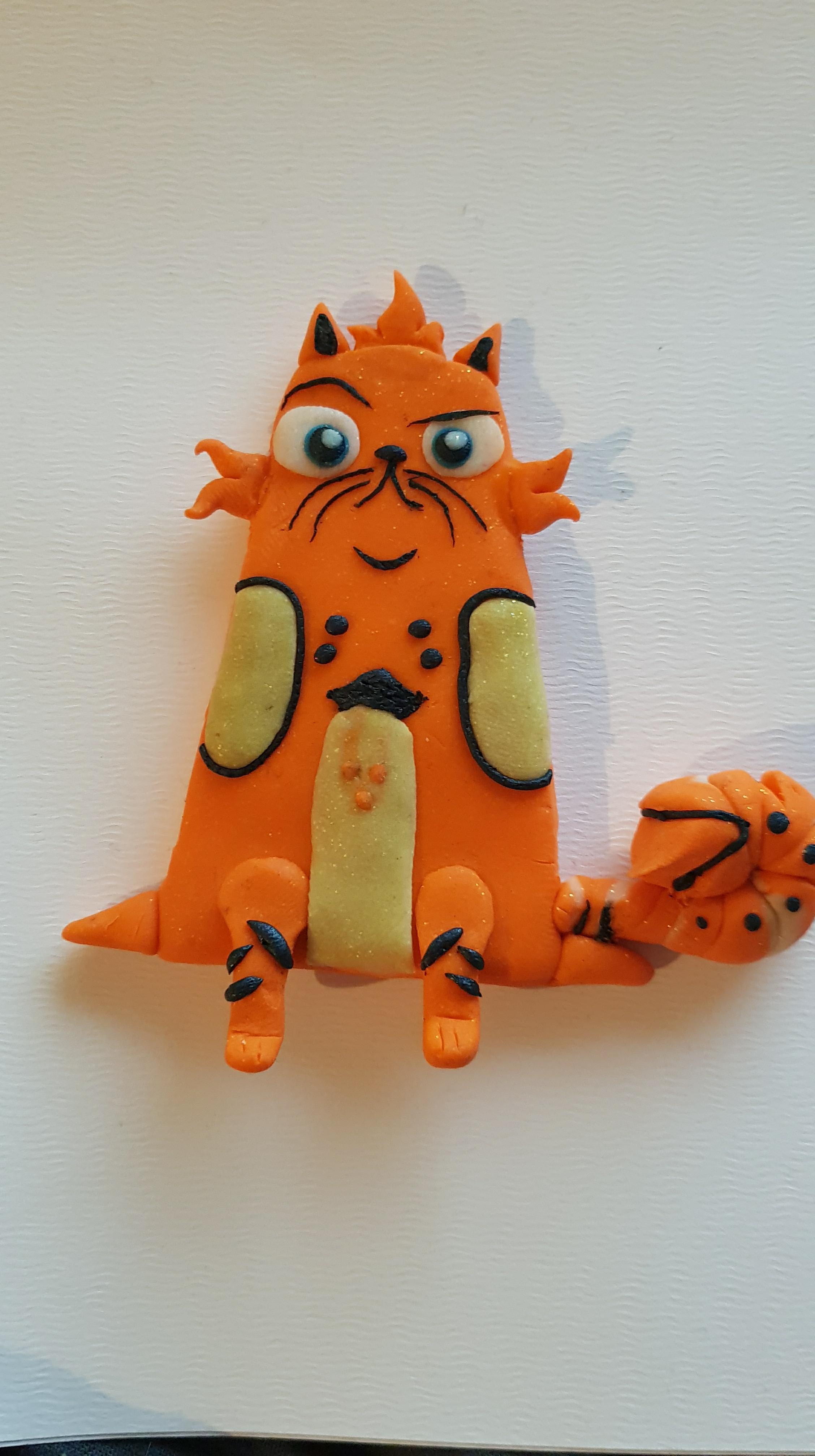 This entry was rather unexpected. It is a cryptokitty made of clay. @justik mentioned how it was inspired from an artwork. It's still great clay art so it's worth mentioning. It looked really awesome as well.
@tonie
Polymer Clay: Turtle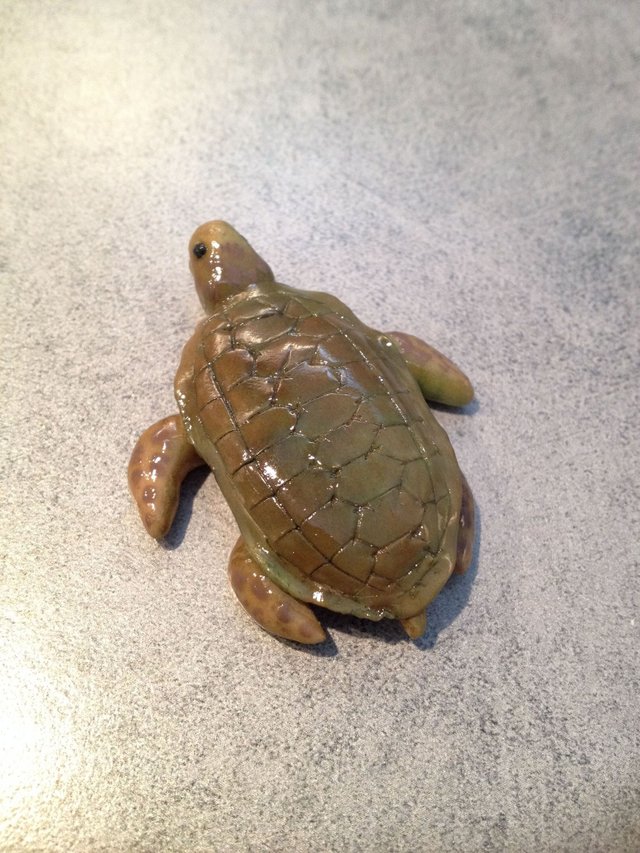 I apologise to @tonie for not including her in the previous post. I did not notice her work even if she submitted within the contest date. Look at the quality of her clay art! It's really intricate and beautiful. I decided to give her a little gift for the trouble and for the excellent work on this polymer turtle.
If you want to see more Clay Art Entries or why I started this, you may click here:
---
--------------
---
So that's it for last weeks #clayartcontest
This Weeks Clay Art Theme: Eagle
I urge you to make clay art featuring an Eagle. Let your imagination run wild with the texture, colors, sizes and designs. Just make sure you include that eagle in there. Have Fun!
About This Week's Contest
Because I had so much fun with last week's results, I shall make this into a weekly contest. Here are the details for this week's #clayartcontest
Inclusion Rules
Like all contests here in Steemit, I need to lay down a few ground rules for everyone. I will use this as a basis whether your entry is considered official or not.
Upvote this post: Hope that doesn't sound too much. I believe more upvotes on this post will merit more rewards later on :D
Resteem: Not everyone is totally on board with this one as it disrupts the delicate layouting of their blog. But I do need a bit of exposure. You may resteem before making a post so your latest post appears on top.
Make a post and use #clayartcontest as your main tag: This will make it easier to look for the entries
Post the URL of your entry at the comments section below. I would also appreciate it if you upload the photo with your comment and URL so everyone can see your work!
Other Rules
As of the moment, you may use any type of molding material. But I do prefer if you use modelling clay.
Your post should include a short writeup. It could easily be a short explanation on how you made your entry. It does help to make you post more appealing. We are after Quality Content afterall ;D
Judging
The contest will end 7 days after posting.
I will be the judge for the contest and will focus more on the quality of the clay art and the short writeup.
Rewards
Here is the updated reward pool of 7.5 SBD. Once again, big thanks to @girlbeforemirror for her generosity. Hopefully a lot will enter next week so the prize is distributed
First Place - 2.5 SBD (Minnow Food)
Second Place - 2 SBD (Minnow Bite)
Third Place - 1.5 SBD (Minnow Scrap)
Fourth Place - 1 SBD
Fifth Place - 0.5 SBD
Benefits
It's fun! How therapeutic what that be to spend a few minutes of your time molding clay into the desired theme. It won't take you long.
Minnow Food awaits you lol
---
--------------
---
This is Aaron. Just keep steeming!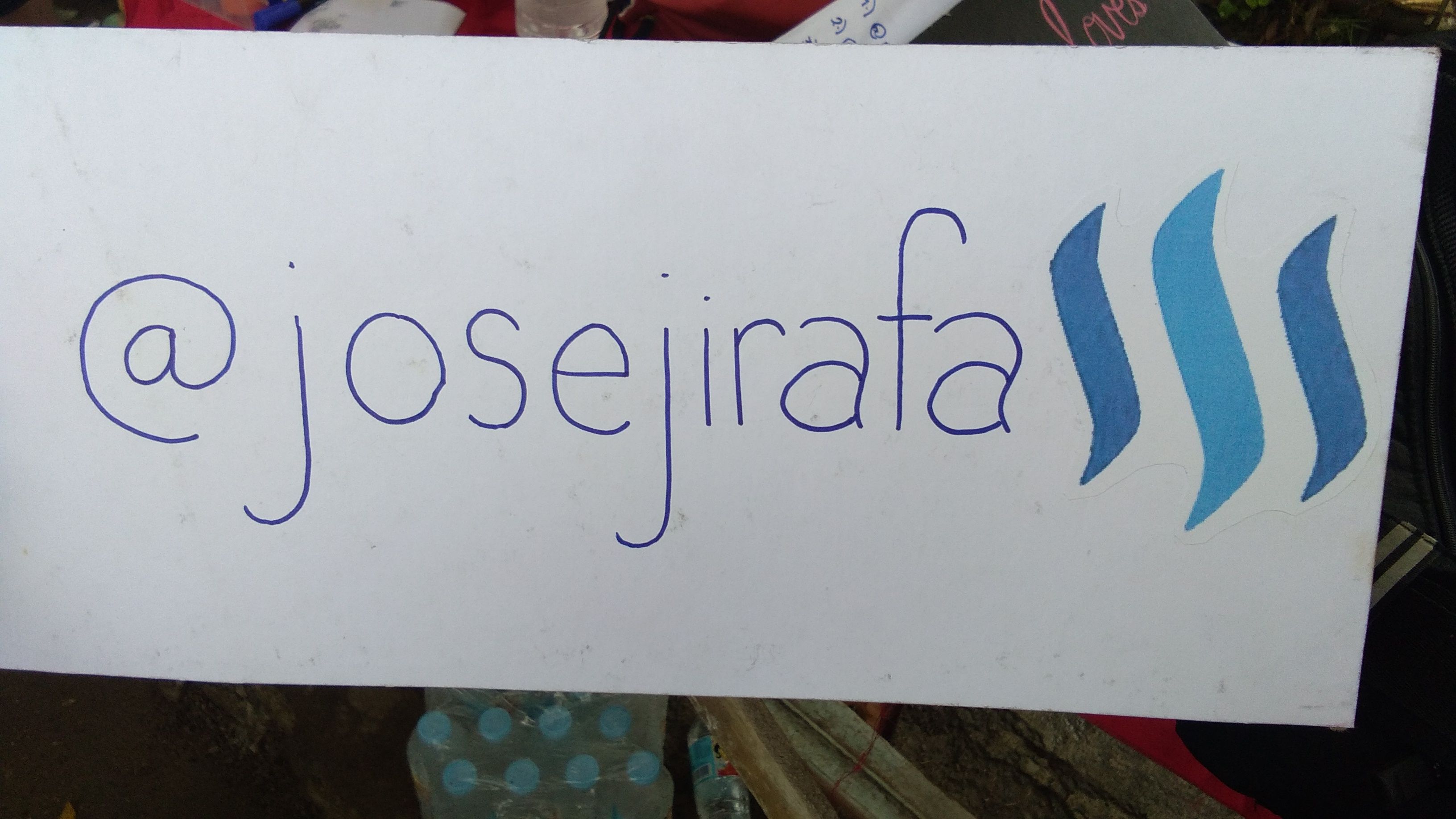 This is a repost as I am supposed to post this today but ended up failing to dial the desired hours for supposed posting on @SteemAuto. My apologies.