Clayartcontest Beitrag
---
Beim #clayarcontest welcher diese Woche wieder von @josejirafa veranstaltet wird, geht es um das Thema: etwas, das dich erschreckt.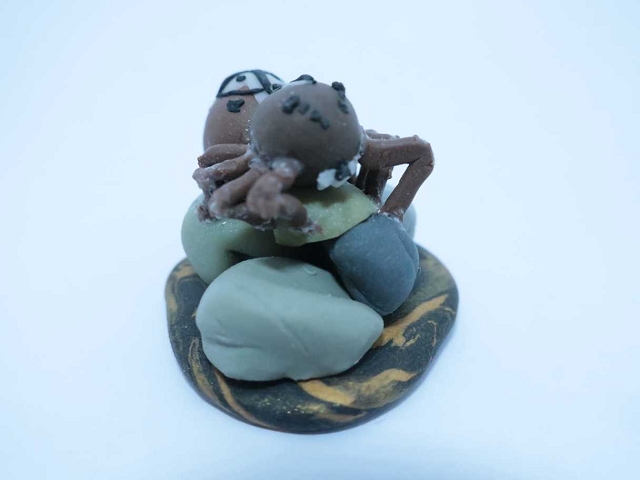 ---
Keine Angst!
---
Normalerweise habe ich eigentlich vor nichts Angst. Ich kann mir nicht wirklich etwas vorstellen, was mir andauernd Angst bereitet. Auch wenn ich im ersten Moment oft erschrecke und es mich schaudert, im nächsten habe ich meist die Situation überdacht und einen logischen Schluss gezogen.

---
No Fear!
---
Usually I am not afraid of anything. I just can´t imagine there is anything that´s shocking and terrifying turning me into instant fear. Even it scares me for a moment, in the second I think about the situation and get a logical reason for this.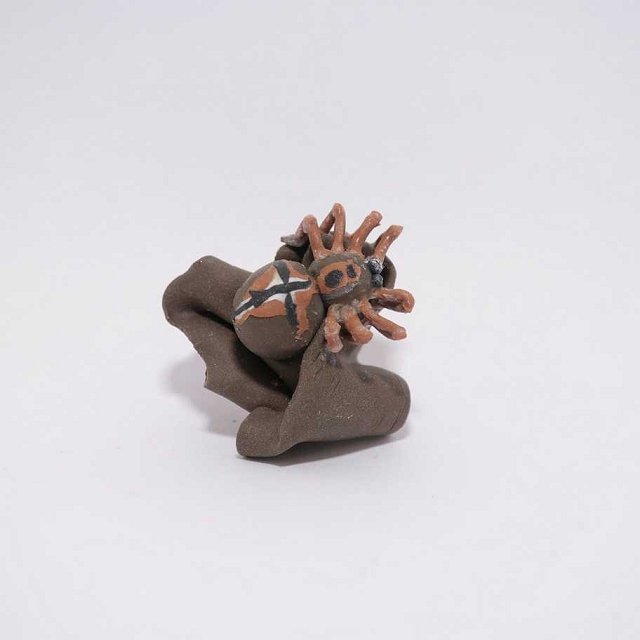 ---
Erschrocken vor einer Spinne
---
Im letzten Urlaub mit meiner Freundin auf den Philippinen hatten wir einen wirklich erschreckenden Moment. Als wir Abends zu Bett gingen sah sie eine Spinne unter ein Möbelstück laufen. Als ich jedoch mit einem Besen unter dem Kleiderschrank herumstocherte um die Spinne zu verjagen, ist sie mir fast ins Gesicht gesprungen. Ich bin schreiend wie ein Kind mit einem Satz aufs Bett gesprungen.

Nach diesem Angriff hatte ich echt sehr weiche Knie und mein Puls war auf über 200.

---
Scared about a spider
---
During my last vacation with my girlfriend at the Pilippines we had one really scary moment. In the evening when we went to bed she saw a spider running under a furniture. When I was poking with a broom under the wardrobe to chase this spider out, it was nearly attacking my face. I was screaming like a child while jumping up to the bed.

After this spider assault I had really weak knees and my pulse was up to 200.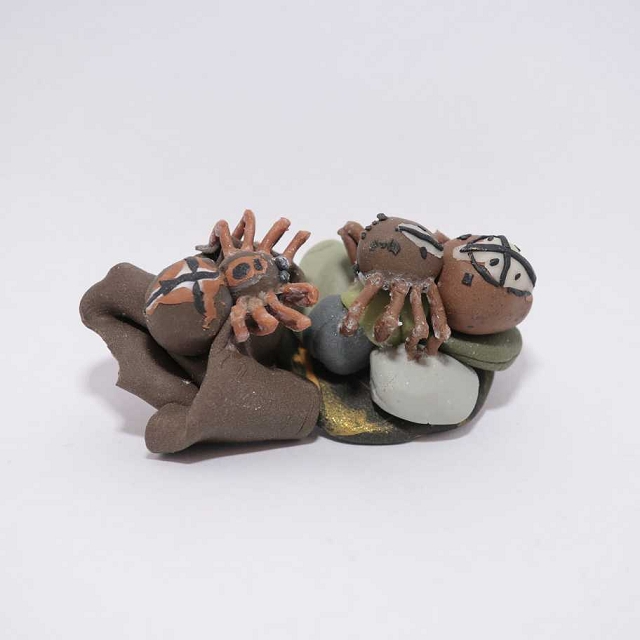 ---
Nachtleuchtend
---
Da ich etwas nachtleuchtendes FIMO verarbeitet habe, konnte ich sehr effekvolle Bilder produzieren!

---
Nightglowing
---
Because I used some nightglowing FIMO, I was able to produce some very effectful pictures!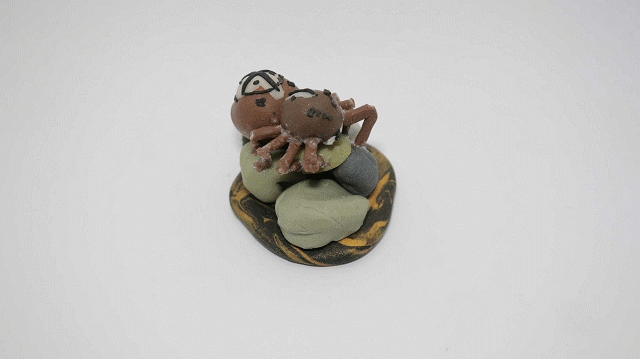 ---
Feinarbeit
---
Jede dieser Spinnen ist in etwa nur 2-3cm groß und in feinster Detailarbeit von mir handgemacht.

---
Smooth working
---
Each of this spiders is about just 1 inch in size and handmade by me with a lot of small details.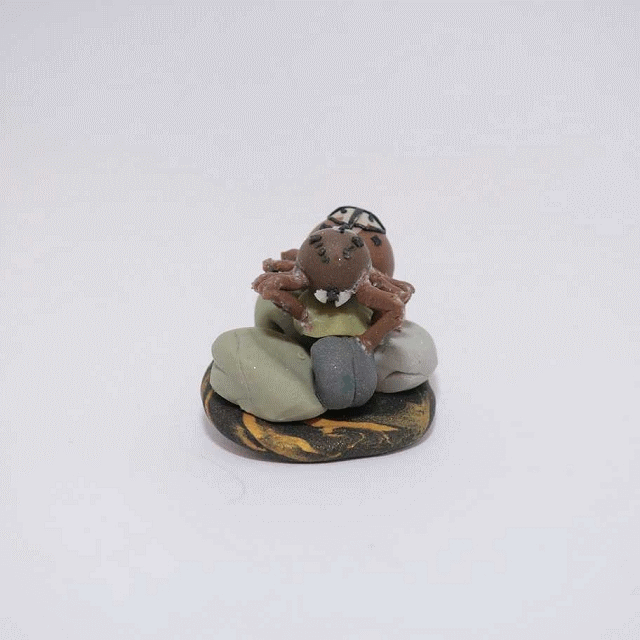 ---
Eingebung
---
Die Spinne, welche mich angriff, war in etwa 5cm groß, sah etwas anders aus als meine Kunststücke und diente mir als Inspiration für meine FIMO ArtWorks Spinnen.
---
Inspiration
---
The spider that attacks me was about 2 inch in size and had a different shape as my plastics and it was a good inspiration for my FIMO ArtWorks spiders.

---

---
#de
#at
#deutsch
#austria
#europe
#worldofphotography
#macrophotography
#photo
#photography
#foto
#dailypic
#TrevonJB
#CraigRant
#steem-trick
#steemit-chat
#steemdev
#dlive
#utopian-io
#vincentb
#homesteadersonline
#homesteadslackers
#steem
#steemit
#mspsteem
#resteem
#upvote
#follow
#upvoteforupvote
#upfundme
#witness
#clayart
#clayartcontest
#fimo
#contest
#spider
#story
#philippines
#wicked
---