Good day Steemians! Today, I am going to present to you the entries and announce the winners for this week's #clayartcontest run 3: Eagle. Click here for more details about last week's contest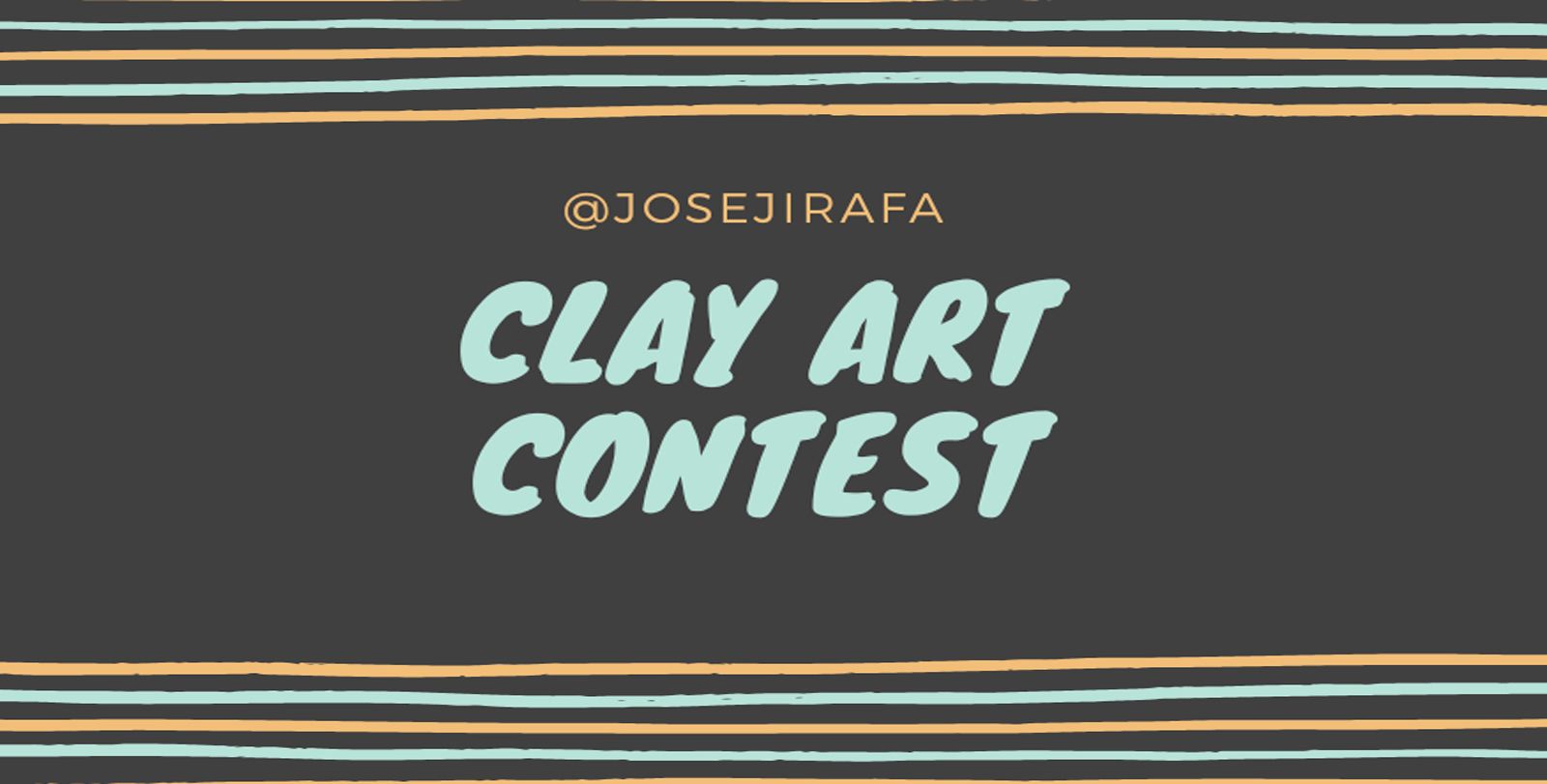 Clay Art Contest Run 3
In all honesty, I was a bit dismayed with only 4 entries while there was a staggering 7.5 SBD prize pool which should have been distributed to everyone. I really would have loved to see cute little clay art fill up my blog once more. But I guess I am partly to blame for this one. I believe my contest theme was a bit difficult. Two of the contestants declared how it was not easy for them to make clay art in the shape of an eagle. I do hope they enjoyed making it though.
I have been thinking a lot about where this contest is heading. So far, I have had very loyal contestants who are always present in each #clayartcontest run. A big shoutout to @tonie, @yssa, @littleblue and @girlbeforemirror for being supporters of this contest. I am however thinking that this creates a monopoly of rewards. I did declare my commitment to reward quality artists however I would want everyone to have equal chance at this. I need more support to get the contest out and I have indeed learned my lesson from @girlbeforemirror. She urged me to make the themes more general, engaging and open to question, which is what I would like to do. Thanks so much for your concern and utmost faith in my contest!
---
--------------
---
Commitment to Reward Quality Clay Artists
With that being said, I continue to pledge my dedication to reward quality clay art in Steemit. This wouldn't be possible without the generous offers and support from our sponsors, fellow steemians an loyal contestants. I do hope we reach a much bigger audience though.
I am not considering shutting down my contest any time soon for as long as I receive thoughtful comments and positive regard from you guys! Thanks so much! Let us make clay art a trend in steemit! (Lol just kidding haha. But if we can then why not? Right?)
---
--------------
---
This week's sponsor: A financial advocate and proactive sndbox fellow
While the ever generous and most talented @girlbeforemirror was the sponsor for last week's contest, we have a new sponsor for this week! I was so happy when she declared her intention to reward clay artists in Steemit and how she believed in my vision to foster art and recreation in the platform. I would like to give my heartfelt gratitude to miss @smaeunabs:

She propagates a culture of financial literacy in her blogs and is a great artist herself. She has really inspired me these past few days to commit to a growth mindset and future orientation. She has taught me a lot about handling finances. I personally consider her a close friend and a person to look up to. Do check out @smaeunabs and her "Sheilamazing" blog posts.
---
--------------
---
Announcing the Winners
I proudly present the contestants and winners for this week's #clayartcontest. To the winners, I believe we have known each other for quite some time already. Congratulations! However I would like to ask a small favor from you guys which I will announce in a new set of rules. Anyways, here are the winners:
Clay Art Contest #3 - Eagle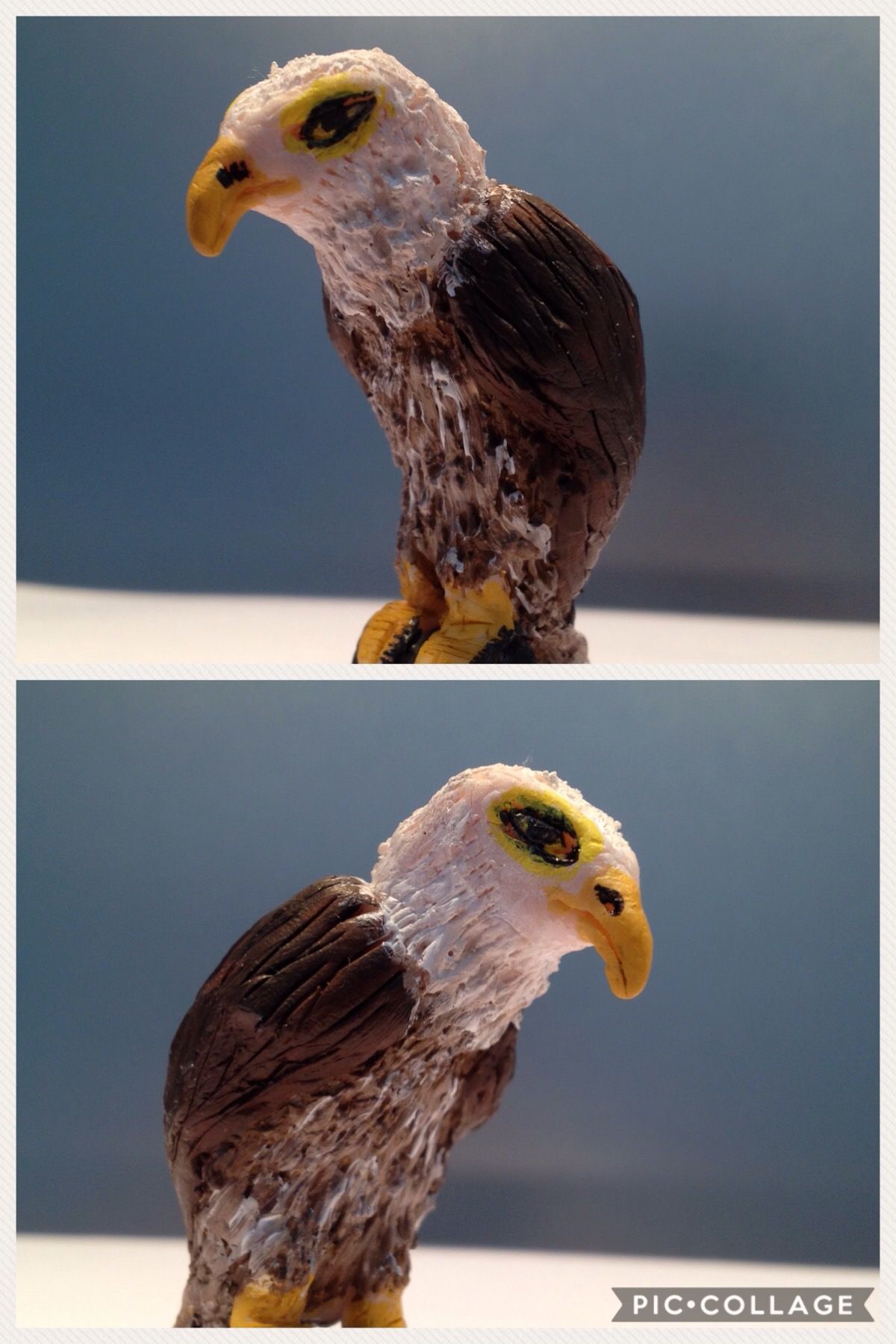 Once again, @tonie doesn't fail to astound us with the caliber of entries he throws at us. While @tonie anncounced to have had difficulty with this one, it is noted that he continues to create great works with his polymer clay. He has already won twice in the contest which really makes me reconsider just giving the prize directly to her wallet directly. Just kidding.
2nd place: @yssa
Clay Art Contest No.3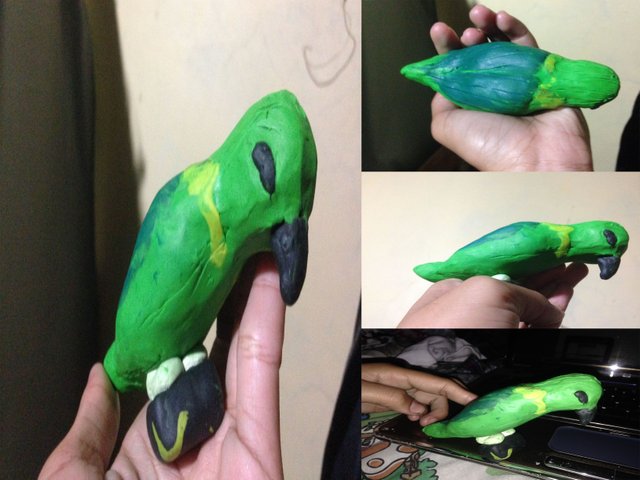 Here is
@yssa
and her modeling clay art of an eagle. It really goes to show how dedicated she was with the difference in colors. If it were my case, I would cringe at the idea of joining two colors of clay together. In my time, each color needed to be kept separate or else my OCD tendencies would kick off. Great work
@yssa
!
little bird My entry for Clay Art Contest # 3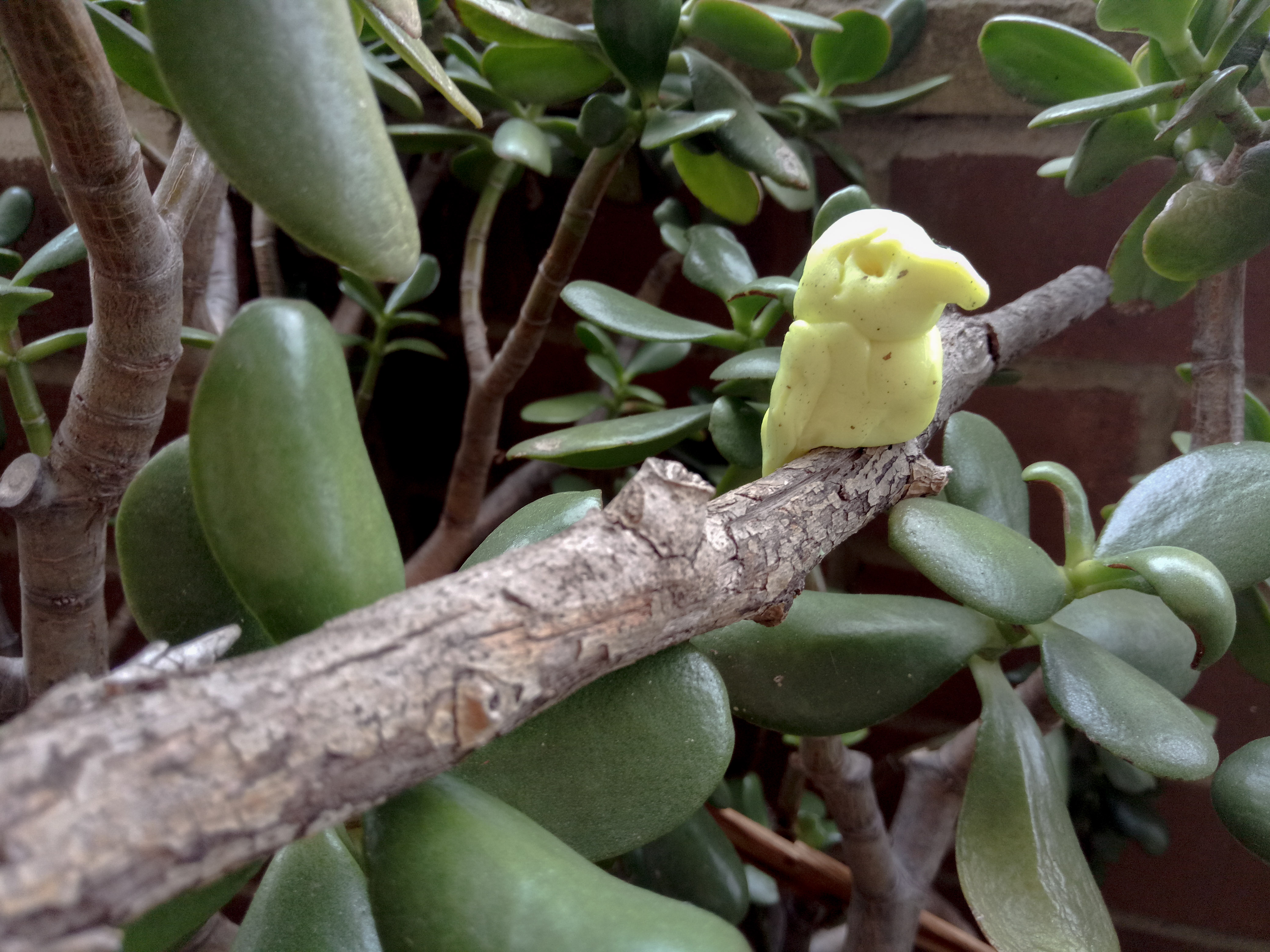 We have a new clay art contestant, @bluerinse! Look how cute his eaglet it. I'm guessing he intentionally went outside just to make sure that the photo was picturesque. Nice thinking bro! I hope you will be with us for next week's contest.
I made a bird with clay for the clay contest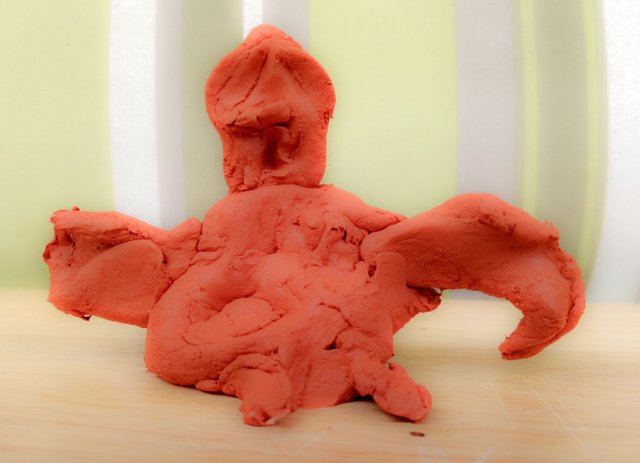 Our youngest but not any less talented contender
@littleblue
wins this week's 4th place. If you look at his post, you can see how it is improvised. It must have really been messy and inconvenient. Nevertheless, he put up a good fight!
--
Once again, big thanks to @girlbeforemirror for being the sponsor for Clay Art Contest Week #3

---
--------------
---
So that's it for last weeks #clayartcontest
This Weeks Clay Art Theme: Favorite Cartoon Character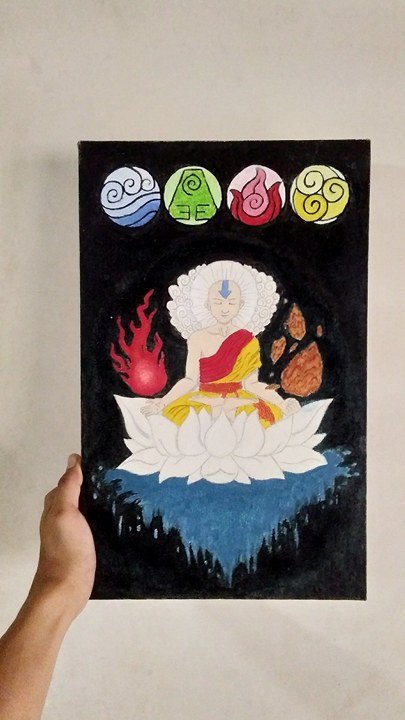 If I were to join my own contest, I would most probably have an Avatar Aang miniature clay art using polymer clay so I could save it for later
I urge you to make clay art featuring your favorite cartoon character. Let your imagination run wild with the texture, colors, sizes and designs. Any cartoon character will do. You may also add in a reason why you chose this character through a write-up. Have fun!
---
--------------
---
About This Week's Contest
Here are the details for this week's #clayartcontest:
Inclusion Rules
Like all contests here in Steemit, I need to lay down a few ground rules for everyone. I will use this as a basis whether your entry is considered official or not.
Upvote this post: Hope that doesn't sound too much. I believe more upvotes on this post will merit more rewards later on :D
Resteem: Not everyone is totally on board with this one as it disrupts the delicate layouting of their blog. But I do need a bit of exposure. You may resteem before making a post so your latest post appears on top.
Make a post and use #clayartcontest as your main tag: This will make it easier to look for the entries
Post the URL of your entry at the comments section below. I would also appreciate it if you upload the photo with your comment and URL so everyone can see your work!
Other Rules
As of the moment, you may use any type of molding material. But I do prefer if you use modelling clay.
Your post should include a short writeup. It could easily be a short explanation on how you made your entry. It does help to make you post more appealing. We are after Quality Content afterall ;D
Please nominate someone who you think would love to make clay art with us. Tag his/her name in your post for nomination. He/She doesn't necessarily have to make an entry but it does make the game so much better. And yes, I am talking especially to the past winners of #clayartcontest
Judging
The contest will end 7 days after posting.
I will be the judge for the contest and will focus more on the quality of the clay art and the short writeup.
Rewards
Here is the updated reward pool of 5 SBD for this run. Once again, big thanks to @smaeunabs for her generosity.
First Place - 2 SBD (Minnow Food)
Second Place - 1.5 SBD (Minnow Bite)
Third Place - 1 SBD (Minnow Scrap)
Fourth Place - 0.5 SBD (Consolation)
Benefits
It's fun! How therapeutic what that be to spend a few minutes of your time molding clay into the desired theme. It won't take you long.
Minnow Food awaits you lol
If you want to see more Clay Art Entries or why I started this, you may click here:
Again, I urge every participant to share this with their local community and fellow clay artists so they could be rewarded for their great work as well
---
--------------
---
This is Aaron. Just keep steeming!