A Lakeside Walk in Pokhara, Nepal - A Wednesday Walk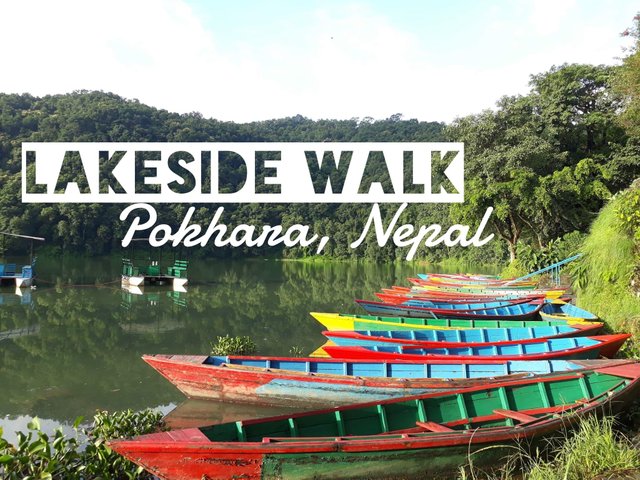 In response to @tattoodjay's #wednesdaywalk initiative, here are some pics of my Wednesday Walk!
In Pokhara, Nepal for work last Wednesday, I woke up early before my first meeting to take a walk around Lake Phewa.
Pokhara is usually quite touristy, but since I was up early and it's still monsoon season, I didn't see any other tourists. I walked from my hotel down to the water's edge at Busundhara Park where I saw these boats: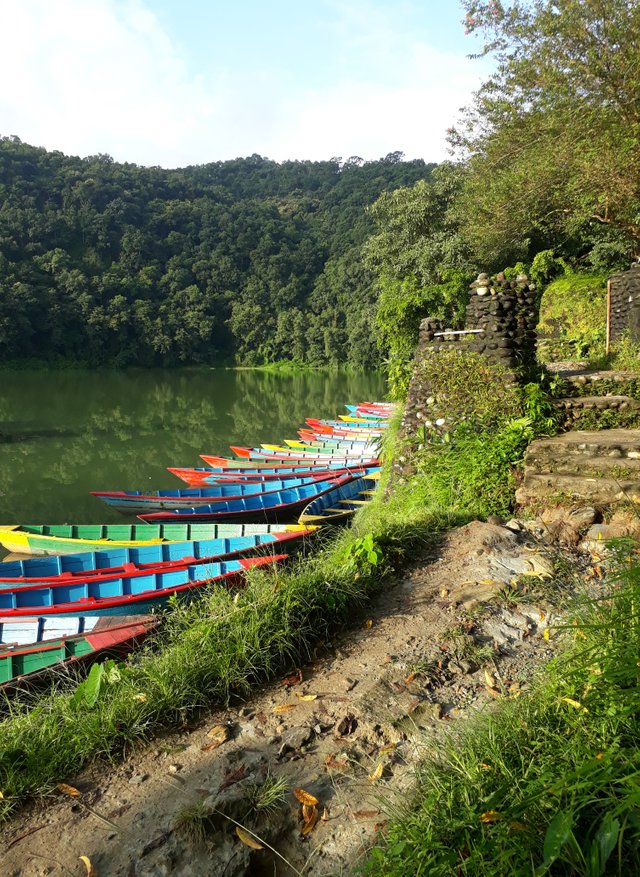 Let's take a closer look, shall we?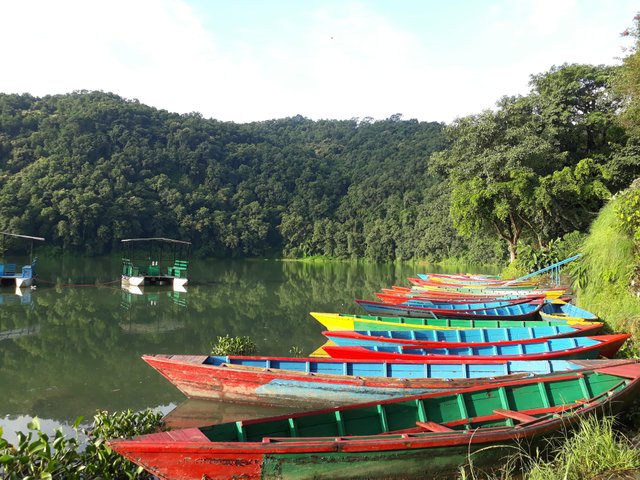 These colorful boats can be rented for about $5 USD an hour. You can also ask one of the boatmen to paddle you to the other side of the lake, where you can take steep steps up to the World Peace Pagoda. @suitcasemama and I have done this in the past - a taxi ride return to town makes this a fun round trip and took about half the morning.
After chatting with the boatmen, I walked over this bridge...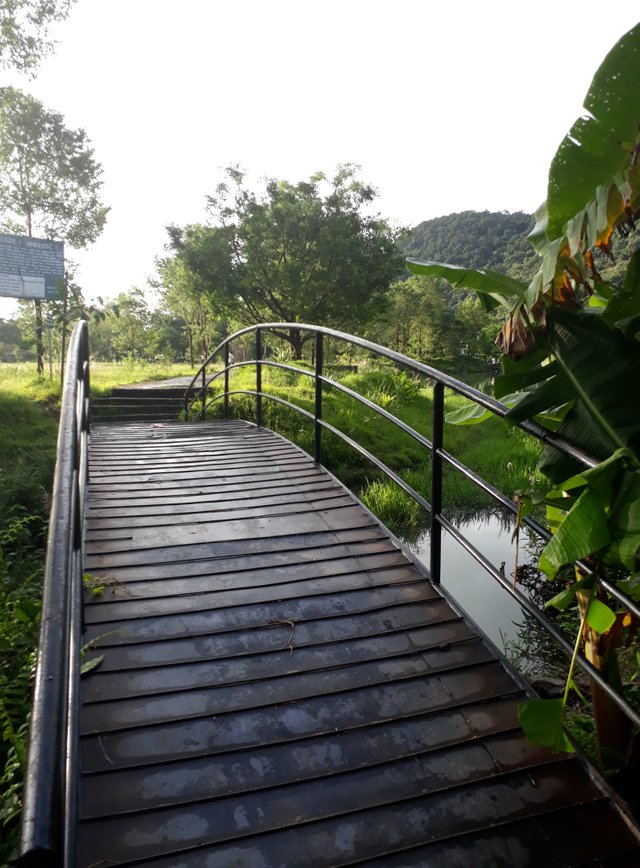 ...and continued along the lakeside. I took this photo after a 5 minute walk looking back at the boat dock...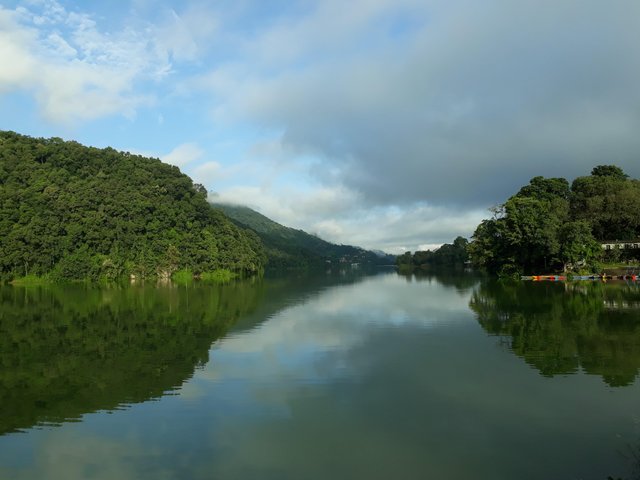 ...and snapped a photo of this gentleman, out early fishing on the lake.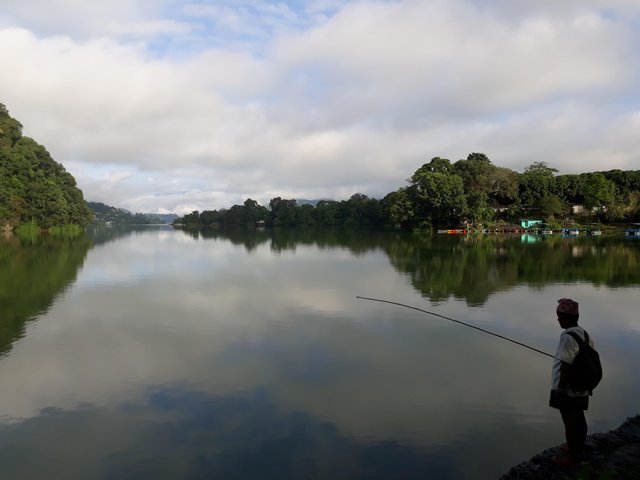 One of the boatman said the mountains where peeking out of the clouds, so I rushed to a clearing and confirmed that they were, in fact, making an appearance.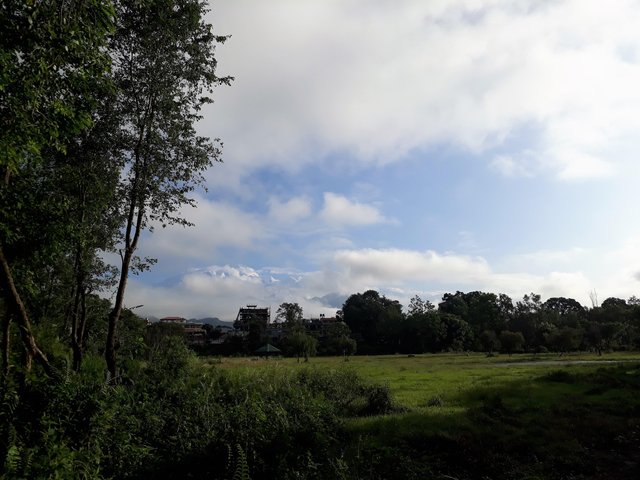 Mountain views from Pokhara are beautiful, but rare during the monsoon season.
I picked up my pace. Must. Get. To. Higher. Ground!
I headed back towards my hotel, stopping briefly to chat with my new boatman friend who was helping his boatman friend fix his boat.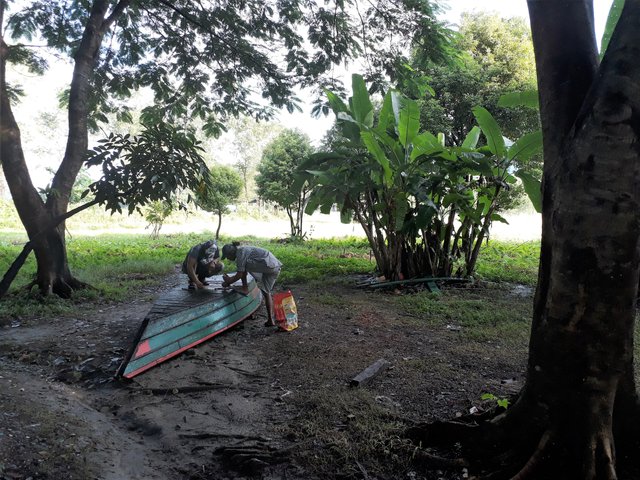 Speedwalking back to my hotel now, I passed some buses, waiting for the tourists to finish their breakfast before starting their tours.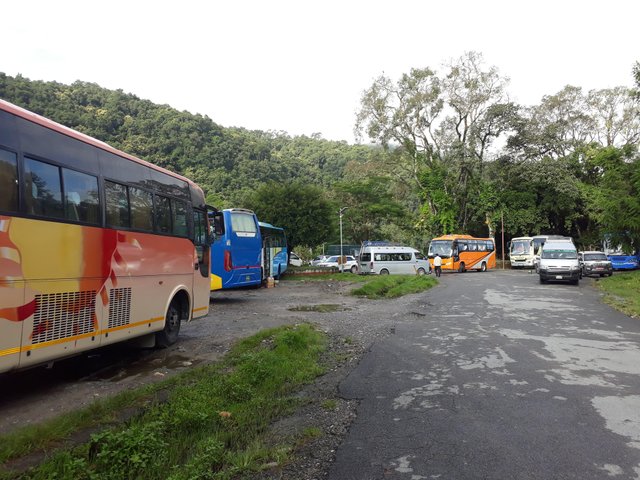 Starting to sweat, I reached my hotel and looked for the highest point. I found some stairs that lead to the roof and was very happy to see the mountains still on display. This part of the Himalayas is the Annapurna mountain range and Pokhara is your starting point for the Annapurna circuit trek, which will take you about 17 days.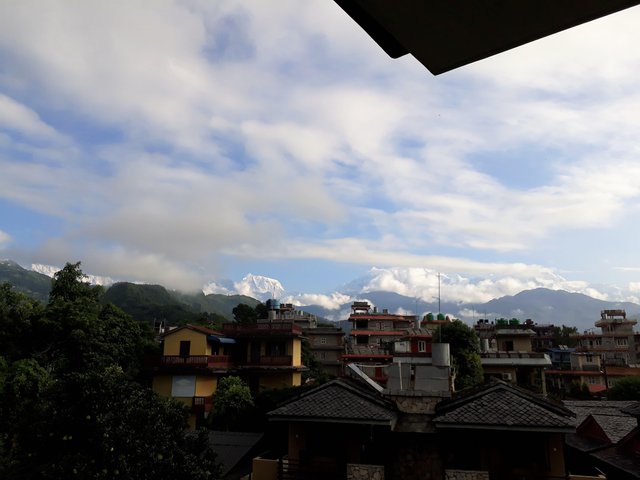 Ah, that's better! Very thankful I got to higher ground before the mountains disappeared behind the clouds again, I took a few minutes to enjoy the view, take some photos, and then went off to work. Not a bad way to start the day!
Later in the day, I went on a Street Art walk but that is another story for another post.
I hope you enjoyed tagging along my #wednesdaywalk post! Nepal is a beautiful country with some of the friendliest people on the planet - if you haven't been yet, I invite you to explore!
---
A quick plug the first ever Steemit Survivor Contest, where I'm giving away 20 Steem, plus some great additional prizes including an ounce of silver!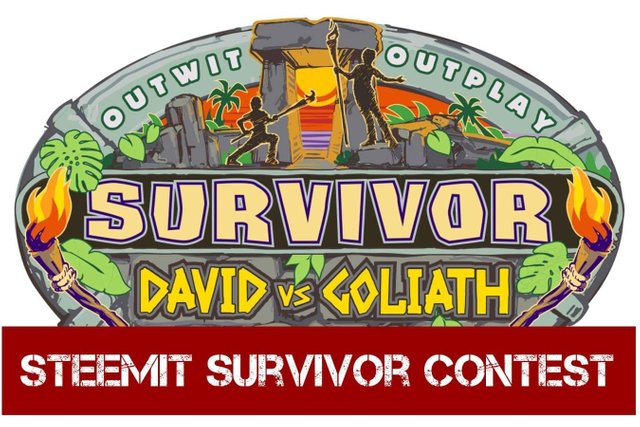 It's super easy to join and participation will be open until the 24th of September, so still nine days to enter! Check it out here:
Introducing: The First Steemit Sole Survivor Contest - 20 STEEM Grand Prize - Status: ON!
---
Enjoy this post? Learn more about me here:
Allow Me to Introduce Myself! | Husband / Father / Humanitarian / Traveler / Expat Abroad

Follow @eoj and check out my other recent posts:
I'm also running a super nerdy Top Ten Cryptocurrency Experiement for 2018 over at my @starthere account. Check it out if you're into that sort of thing...
---

Proud member of @tcpolymath's @themesopotamians initiative. Learn more about it and how you can get involved here
---
@eoj is also supported by @steemfunding - 50 SP delegation until I reach 100 SP: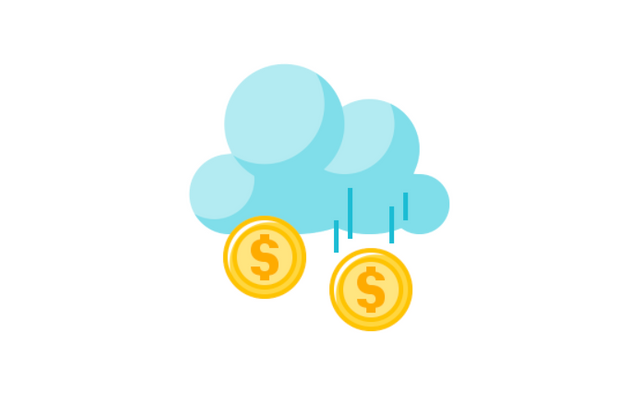 A big thanks to @steemfunding!