Receiving Daily Profit With @tipU - Quick Guide
This post will give you a quick overview about delegating and investing in @tipU in order to receive daily payouts on STEEM.
---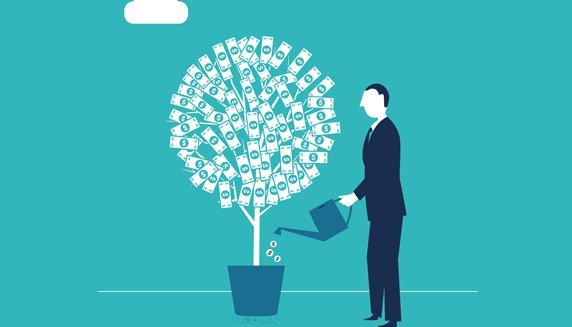 ---
Transparency
The cool thing about delegating SP and investing to @tipU is that you have full overview of you investment.
When you delegate, you will receive confirmation (as a 0.001 SBD transfer to your wallet) that the delegation has been received:

Then with each payout you get detailed stats about your investment:

You can also send 0.001 SBD to @tipU with memo: status to receive the stats at any moment:

And if you don't want to use your wallet to send requests, you can just make a comment with: @tipu status

---
Profitability
The idea behind @tipU is to make the most investors-friendly bot on steem. This also means being on top in terms of profitability.
To achieve that @tipU distributes 100% of profit to investors daily - there are no commissions or fees here, all SBD send by vote buyers is distributed to STEEM POWER delegators and investors.
On top of that, @tipU constantly powers down to get the liquid STEEM from curation rewards and currently 60% of daily curation rewards are being paid out to delegators/investors.
To check profitability at any moment, you can make a comment like this: @tipu profit for 300 SP (or any other SP amount). This is useful if you want to make a delegation and wonder what was the most recent payout for this amount of SP.
If you would like to compare the results with others bots, there's a website that can help you with this: https://www.steemdesk.com. On the top right corner enter user name: @lavater or @wefund and go to delegations -> current. The best APR is what you're looking for :)
Please note that profitability and APR varies between different time frames - you can expand the date range by clicking "Load More" to get the bigger picture.
---
Payout On Demand
Normally payouts are done every 24 hours to each investor but if you would like to receive the payout at any moment - just send 0.001 SBD to @tipU with memo: payout.
---
How To Delegate
If you don't know how to make delegations - please check out this post.
Making the delegation to @tipu automatically enables you to receive daily payouts, you don't have to do anything more :)
---
Please note that the screenshots used in this post were taken at STEEM price at $1.6 - which has a direct impact on lower profits compared to higher STEEM price levels.
The invest / auto reinvest quick guides are "work in progress", I will add links to them in this post when they are done :)