@tipU Voting Service Quick Guide [updated 27.08.2018]
This post is intended as a quick guide to all steem users that would like to promote their posts using @tipU voting service.
Key Points:
negative ROI protection: from 0% up to +20% profit for vote buyers
send minimum 0.5 SBD or 0.5 STEEM
daily chance to win STEEM MONSTERS Booster Pack
check out @tipU profile to see current voting profitability and max upvote
---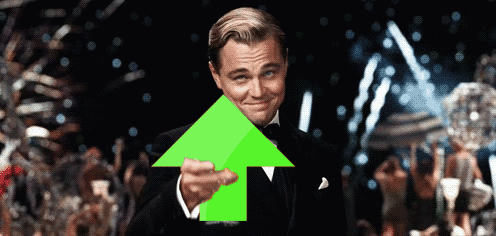 ---
Buying @tipU Upvote
This works as any other upvote bot - send SBD to @tipU with link to your post in the memo.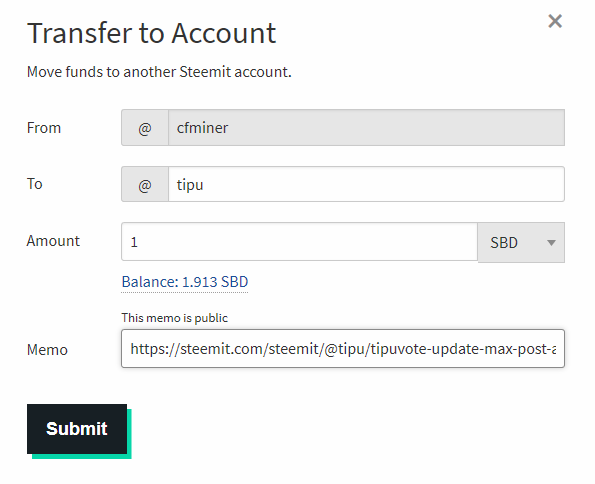 Please note that @tipU is not a bidding bot - your payment does not compete with other vote buyers, you will receive upvote without negative ROI (return of investment) and up to +20% profit - depending on upvoting demand. Most bidding bots allow a negative ROI (lower than 0%) which means that the vote buyers are losing money - which is not the case for @tipU.
Current Upvote Rules:
send min 0.5 SBD
post age: max 2 days
upvote profit: from 0% to +20%
if the post if flagged by @steemcleaners or @blackista-a the payment will be automatically refunded
upvote comments: disabled (added only if you fund upvote for someone else + )
---
Checking Voting Status
@tipU works in daily shifts - it has certain amount of voting power to spend each day and if it runs out - @tipU goes to sleep to recover the VP. If you will make a upvote request during the recovery time, your payment will be automatically refunded.
To check if @tipU is currently voting or sleeping, simply go to @tipU profile: https://steemit.com/@tipu
The profile image and text will inform you about current @tipU voting service status:

Green: voting is active (and the profile description informs about the current max available upvote).
Blue: sleeping (and the profile description informs when voting will be active again :)
Please note that you can also check this info at: https://steembottracker.com
---
STEEM MONSTERS Lottery
Every user that buys upvote from @tipU has a daily chance to win STEEM MONSTERS booster pack. More info can be found here.
---
Automatic Refunding
If by whatever reason @tipU can't upvote your post, for example because of recovering voting power, your payment will be automatically refunded with information when the upvotes will be available again.
Also any difference between your payment and the upvote value will be automatically refunded so the situation where for example you send 1 SBD and receives only $1 upvote is not possible ($ refers to post value in STEEM Dollars). You will always receive upvote of at least 100% value of your payment - even after taking the curation part.
If you guys have any questions, please feel free to ask in the comments! :)