The Stranger Than Fiction Digest - Edition One: Art Gone Wrong
Welcome to the Stranger Than Fiction Digest!
 
Each month I'll highlight a few unbelievable current events/news items that you may have missed. I'm hoping to have a theme each time I post.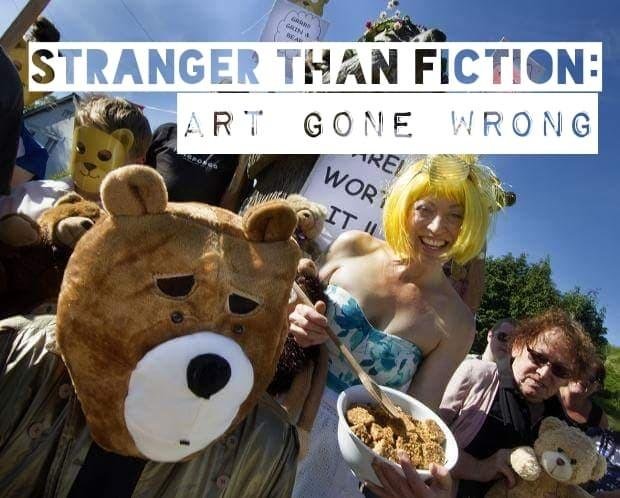 Photo: Peter Barnett
This month's theme:
The Stranger Than Fiction Digest

Edition One: Art Gone Wrong
---
Story One (File under - Going with the flow)
Woman changes her son's name to match botched tattoo
Imagine this nightmare scenario: like any cool young mother, you want to have your children's names, Nova and Kevin, tattooed on your arm.
After returning home from the tattoo parlor you look in the mirror and see this: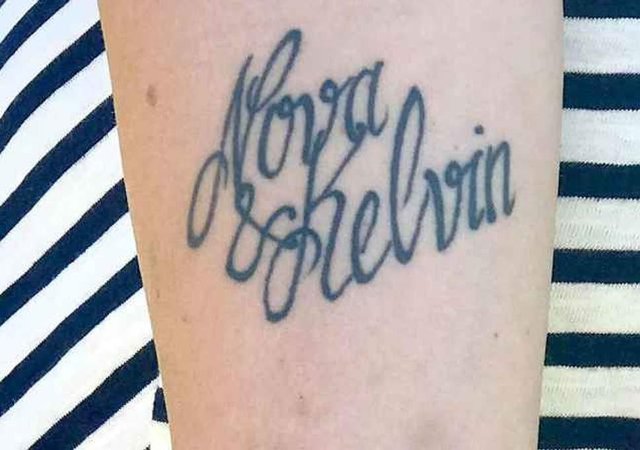 Photo: Johanna Sandstrom
Oh.
NO!
NO, NO, NO, NO, NO!
NOOOOOOOOOOOOOOOOOOOOOOO!
After the initial shock and denial fades, you have to take action.
But what's a mom to do?
Well, according to the Independent Johanna Sandstrom of Sweden decided "Kelvin" is a pretty cool name, definitely cooler than "Kevin") so she decided to roll with it:
After discovering it would take multiple treatments to remove the tattoo, Ms Sandstrom and her husband opted to change their son's name instead. (emphasis added)
You're reading correctly. She decided not to change the tattoo, she decided to re-name her kid. She explains:
"I had never heard the name 'Kelvin' before," she said. "There isn't anyone who names their kid Kelvin. So when I thought more about it, I realised that no one else has this name. It became unique. Now we think it is better than Kevin."
Problem solved! The kid was only two at the time so won't remember anything other than "Kelvin", mom and dad are happy, and no painful or costly tattoo treatments. Easy!
The biggest unsolved mystery in this case: how does anyone misspell Kevin!??!
---
Story Two (File under - Oops, we did it again!)
A Botched Statue Restoration in Spain: Is That St. George or Tintin?
You might remember hearing about an elderly woman who took it upon herself to restore a 100 year old fresco called Ecce Homo in Borja, Spain in 2012. Here, this might job your memory: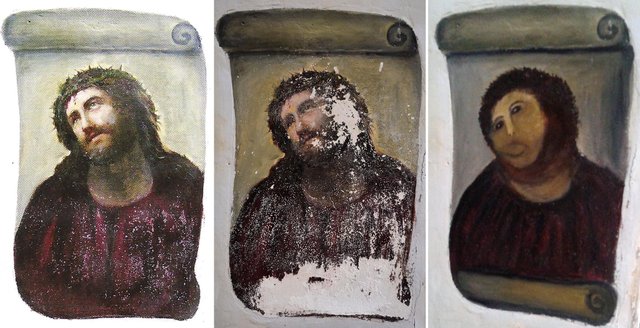 Photo: Agence France Presse - Getty Images
Remember that? Ouch.
(Before you feel too bad for that woman, know that it's worked out quite well all around - tourists now flock to Borja to get a glimpse of the "restoration" and the woman has made quite a bit on the marketing of products of the image. The story has even inspired a comic opera.)
If you think Spain had learned it's lesson, well, you'd be wrong.
Because this happened last month: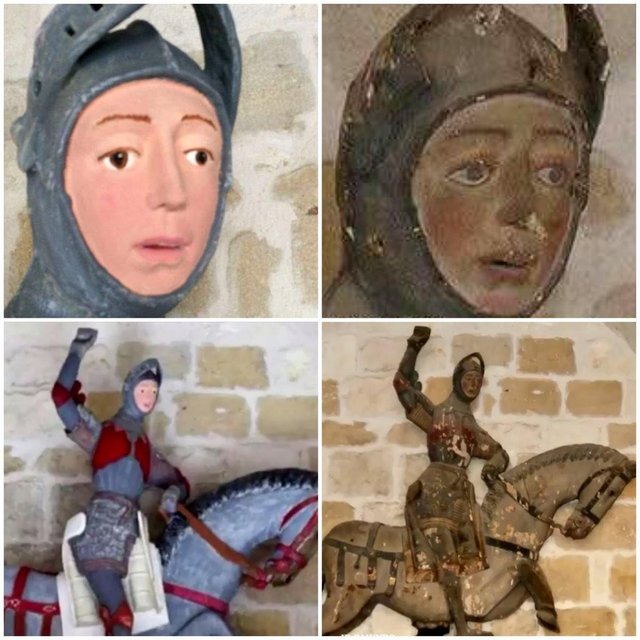 Photo: Twitter/Isrrael Villablanca
Tintin, is that you?
This time a wooden sculpture of St. George that dates back to the 16th century was "restored" in Estella, Spain. It turns out that church hired a local workshop to handle the delicate job of restoring the Gothic-era artwork. This workshop's previous experience?
Arts and crafts and basic furniture repairs.
I guess you get what you pay for?
---
Story Three (File under - Godless killing machines)
Bear statue to be banned from Welsh town after motorist thought it was real and crashed
A 10-foot statue of a grizzly bear was removed from the Welsh town of Llanwrtyd Wells where it stood for 15 years after a driver mistook it for the real thing and swerved into a signpost. The woman crashed because she feared the bear would attack her.
Here's a snap of the offending animal: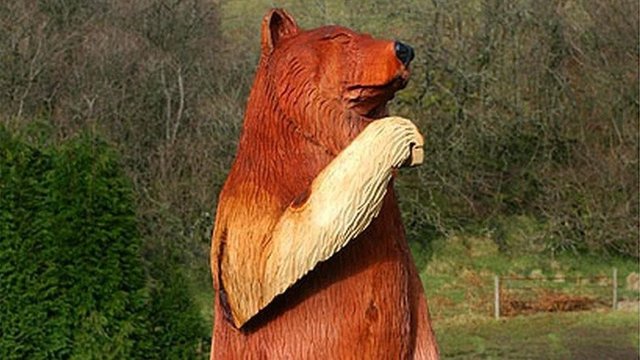 Photo: Martin Loader/Geograph
Sounds reasonable, yeah? Can't have people confusing fake bears for real bears that may be roaming around, looking for people to munch on.
Here's the thing though: there are no grizzly bears in the UK.
There are no wild bears of any kind in the British Isles.
So why the freak out?
Another Llanwrtyd Wells resident, who asked not to be named, has a theory:
"Apparently she had been on holiday in Canada, or was from Canada, where bears are a common sight."
The 850 residents of Llanwrtyd Wells weren't about to let their beloved bear go without a fight, so they snapped into action. A Teddy Bears Picnic Protest was organized, spearheaded by Anna-Lisa Coleman, seen below dressed as Goldilocks.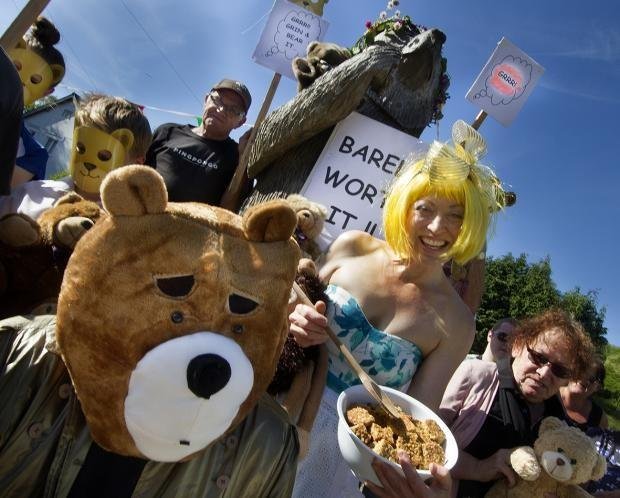 Photo: Peter Barnett
The eventual fate of the bear statue?
Unfortunately, the Teddy Bears Picnic Protest failed - the big wooden grizzly bear was unceremoniously moved to a nearby location a placed in a decidedly less threatening pose: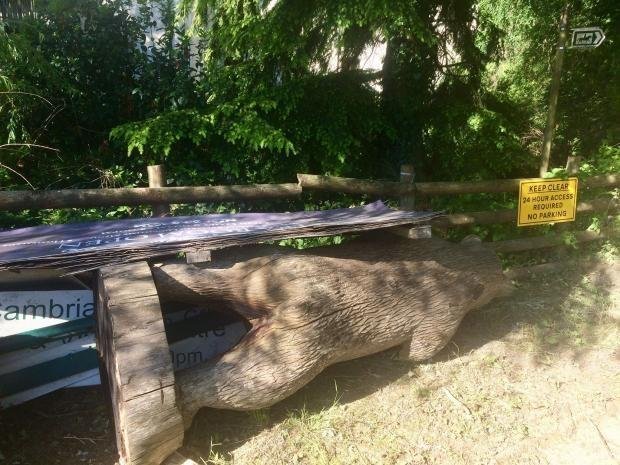 Photo: Anna-Lisa Coleman
Hibernation anyone?
Have you heard of any art-gone-wrong stories? If so, please share!
---
Enjoy this post? Learn more about me here:
Allow Me to Introduce Myself! | Husband / Father / Humanitarian / Traveler / Expat Abroad

Follow @eoj and check out my other recent posts:
I'm also running a super nerdy Top Ten Cryptocurrency Experiement for 2018 over at my @starthere account. Check it out if you're into that sort of thing...
---

Proud member of @tcpolymath's @themesopotamians initiative. Learn more about it and how you can get involved here
---
@eoj is also kindly supported by 100 SP delegation for 45 days by @minnowfund: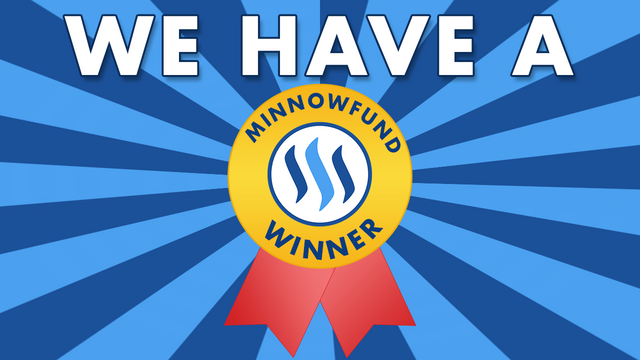 And by @steemfunding - 50 SP delegation until I reach 100 SP: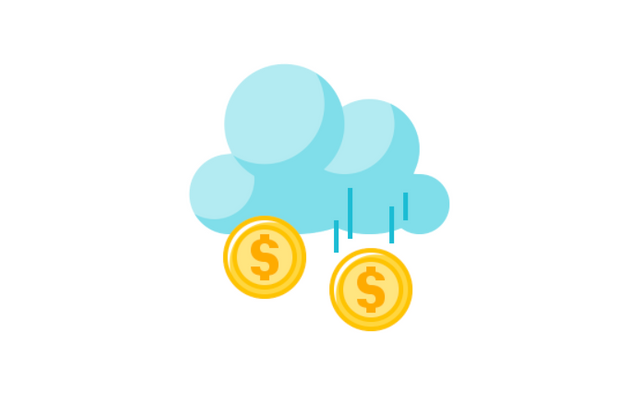 A big thanks to both @minnowfund and @steemfunding!