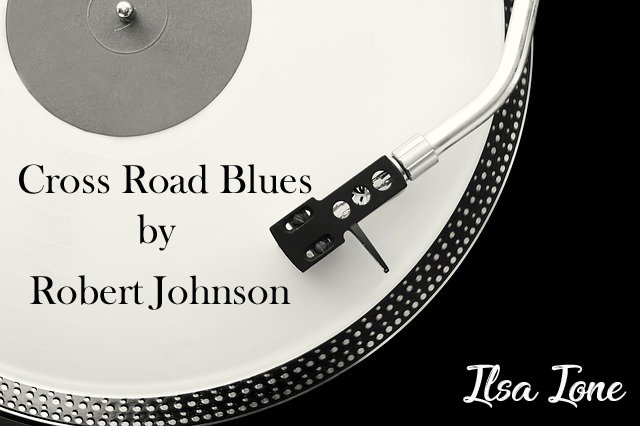 Image Source
Today, we are going WAAAAAAAAAAAY back to 1936. Robert Johnson was a blues singer but this song was done in a style that is known as Delta Blues [Source]. It's a style that was originated in the Mississippi Delta, and you can read more about it in the citation given if you are interested.
There's also a bit of mythology to this song. For anyone who has seen the movie O Brother Where Art Thou or anyone who has seen the television show Supernatural, you will understand what the Cross Roads and what Crossroads Demons are. It's pretty much where you sell your soul for something in return. Many people believe that Mr. Johnson sold his soul to become a great musician, but I guess we will never know since he passed at the age of 27 of unknown causes. I could spend all day talking about the mythology of this because it interests me since I used to be an avid watcher of the television show Supernatural and it is brought up on several occasions. However, that does not make me an expert.
So, without further ado, enjoy today's #waybackwednesday!