New To Ulogs | Welcoming New Celebrities (June 11, 2018)
Great day, Uloggers!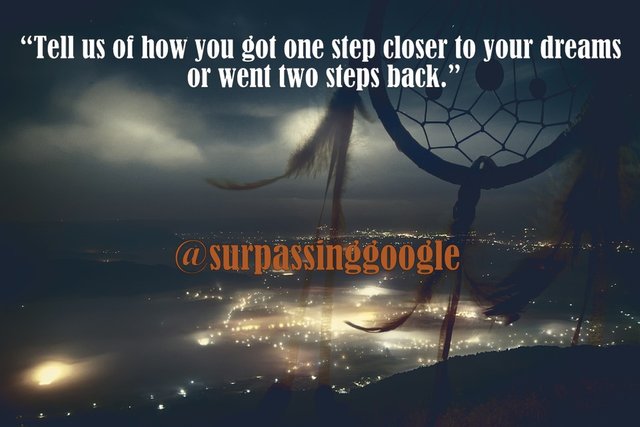 Image Source: Pixabay
We have over 50 new members in the last 2 days! That's amazing. Please help curate and find new friends in this new breed of #uloggers. Welcome them to the platform and leave comments that will give them more understanding of the essence of this movement.
Remember, flaws are allowed. Their #ulogs may not be perfect but let us welcome them with open arms and help them polish their shine with our support. Share helpful tips and encouragement for them to improve and shape themselves to be valuable contributors to our cause.
Remember, we need to make sure we use the tag properly and we must always make it a clean tag. #ulog or #ulogs promises to show the true beauty of HUMAN. When you do this exactly, the better chances you have getting boosted and curated because you contribute value to #ULOGS.
We sure love to see those macro photography of insects but not unless it gives value to your shine and beauty please tag it appropriately and skip tagging it as #ulog. Defining a single English word and grabbing photos online also does not qualify as a #ulog. Taking a picture of a fish in the supermarket and labelling it as "fish" does not make a #ulog. These are just a few of the things we see in ulogs everyday. If you or your friends are doing this, please be informed of the guides to making ulogs below:
A FEW TIPS AND PROMPTS FOR YOUR #ULOG: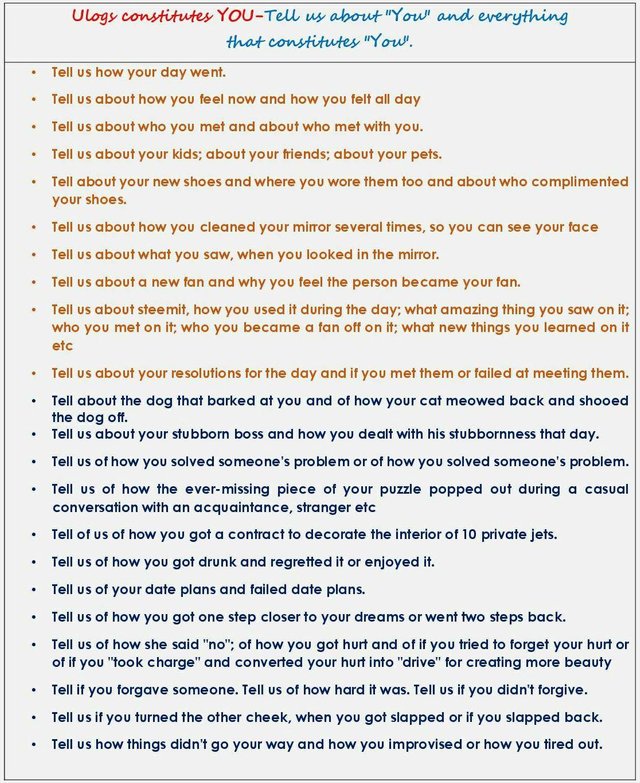 HOW TO MAKE A #ULOG POST: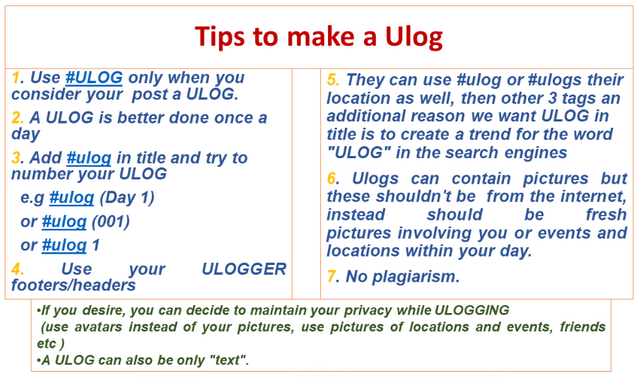 JOIN US EVERY SATURDAY MIDNIIGHT (UTC+8) IN DISCORD, WE HAVE A RADIO SHOW WHERE EVERYONE CAN GET TO INTERACT WITH FELLOW #ULOGGERS AND @SURPASSINGGOOGLE (the genius behind #ULOGS). JOIN THE STEEMGIGS DISCORD SERVER HERE.
Learn More About ULOGS by Watching The Video of Surpassinggoogle:
SUBSCRIBE TO HIS CHANNEL FOR MORE UPDATES ON THE DIFFERENT PROJECTS HE HAS FOR STEEMIANS HERE: TERRY AJAYI AKA @SURPASSINGOOGLE'S YOUTUBE CHANNEL

NEW ULOGGERS AND THEIR FIRST ULOG!
@ohakfarm's Ulog 001 : preparing a cage for the transfer of my chicken
@nengmanis' Self-introduction with a never-ending steemit
@crosheille's #ULOG No. 1 - Just Pregnant Me - My Life Right Now
@rusotag's MY ULOG # 1 Precious sky
@yusdiana's Ulog : introducetion steemgigs by surpassinggoogle
@dobrax's #ulog day 001: introduce myself in this steemit.
@zekepickleman's Ulog Day 1 - Your Weekly Zekely!
@quochuy's ULOG 001 - Hanoi Vietnam Steemit Meetup
@yancyrella's Ulog 1: My first Ulog
@incredibleirah's Ulog #1 : Sizzling Summer 2018
@willysam's My introductory post to steemit.
@an-noticed's 1ST ULOG: HOW DID I BEGAN...
@amazingarnz's Ulog 001: My New Playmate in our House - "Sachi"
@youngajii's #ULOG 1 HURRAY!!!!!!!!!! OVER 200 FOLLOWERS ON STEEMIT, NOW I'M FEELING LOVED
@r5yn1r4's #Ulog (0001) : MY FIRST EXPERIENCE AT SURPASSINGGOOGLE TALK SHOW (STEEMGIGS DISCORD CHANNEL)
@jcortads's Ulog Day 1 - Hugyaw Tu Agusan 2k18: A celebration of the Lord's goodness
@williammarin's ULOG: #1 - Photo to selfie without realizing WITH FRIENDS.
@rusotag's Starting in ulog: Presentation
@msphoenix's #ULOG01: Friendship Goal
@gidolee's Being loved keeps me going- Gratitude day 1 and ulog 1
@periodsIntroducemyself In My Photography #ULOG
@towhid's My First Ulog Post in Steemit: Wonderful Experince About Live Talk Show with Sir Terry, @Surpassinggoogle at Steemgigs hi
@ameriza's Sunday #Ulog 1: Lechon for breakfast
@mighty-prince's #ULOG DAY 1: A Heart Touching Story About Friendship
@jamilaskha's ulog >>> 001 / togetherness with family on special day.
@cathey's Ulog: Let Me Try #ulogging And I Just May Get Back To #steeming. Happy #ulogging!!!
@honeydue's Ulog #1: Thoughts on Writing and...Me!
@benotbuday's #ulog 1: container gardening
@steemings' My first ulog post: FUND RAISING FOR A BETTER HOPE FOUNDATION (putting the pieces together project)
@ikemsamuel's My first day in ulog with my buddy
@godsnana's First post in ulog.
@rasyidinrezi's Ulog.. 001-story' about mosquitoes
@segezy's ULOG DAY 1: KEEPING THE HOPE ALIVE, THANKS TO SURPASSINGGOOGLE FOR GIVING US ULOG
@dayaabhishek's #ulog day-1 "A VERY BIG AND BEAUTIFUL HOUSEWARMING"
@jassennessaj's Ulog 001 : Meeting an Inspirational Kuya
@ardapyan's #ULOG - DAY 1 - New Format for ULOG - How to make a faucet extender
@sarah-28's #ulog-My self
@sirwayneweezy's ULOG 001: My experiences with Digital Art and its Perks and Cons.
@samarcommunity's Ulog #1: Introduceyourself
@rebeguz's My first presentation for: ULOG
@darbielatte's #ulog: my first ulog
@eneidi's #ULOG 1 | Having a sister is a gift from God
@argencalvinph's #Ulog1: Internet Connected (Reaction of my mom is priceless)
@branyiii's My First Ulog - I am grateful to have been born in my country (Venezuela)
@bmotives' #Ulog 1: Pan-African Dental surgeons Conference
@ustazah's (ulog #day 1) holiday with my friends
@khimgoh's ULOG #1 - TGIF! The Weekend Is Here
@emily28's ulog day # 1: My first publication.
@beekaay's A New Steemit Member
@ridita's Ulog day-1:My 1st ULOG post about spending time at village with cousins.
@warpedpoetic's ULOG #1 | THIS IS HOW THE DAY WENT IN CASE YOU ARE ASKING.
@artelis's #Ulog 1: Sweet weekend. Friday, June 8.
@mhd.zulfikar's Ulog 001 : Just sharing the story & experience of sir terry
@glendale05's #ULOG 001: My Sister's Wedding
@rasyidin's ulog-001.. Story Flower rabaroe

Ulogs are many other "beautiful things":
The "U" in "Ulogs" represents "YOU".
With ULOGS, "YOU", is what's pertinent and media formats e.g no-Vlogs, no-cameras, shyness etc should pose no barrier to you extending "YOU" to us and to the world, ever-constantly; "tirelessly".
With ULOGS, "you are celebrity and we your fans".
With Ulogs, you now have at least one steemit post idea daily, that constitutes YOU. "No longer, should there be a day, that the world is starved of your beauty".
With ULOGS, "no longer should a day emptily slip by, without "your shine" in it.
With ULOGS, want you to shine. We want you to lit the steem blockchain and shake it with your beauty.
With your ULOGS, we will create a fresh trend for #ulog/#ulogs on the entire web-space, filling it with the indispensable awesomeness called; "human"; steemhuman; "steemians".
ULOGS: Each day and "YOU" in it; carries it's own freshness. So, not a day aren't we capable of re-shaping the entire internet with a piece of freshness.
By means of our Ulogs, we will be creating historical history by reshaping the internet; surpassing Google in the process.
With ULOGS: "No longer should there be a day, when we can't add value to the steem blockchain". No more will there be a day on the steem blockchain, when you can say, "i don't have a steemit post idea.
With ULOGS; "we will keep us ever-present on the web-space; opening us ever-incessantly to opportunities; "even breakthrough opportunities".
By means of our ULOGS; "our kids and generations yet unborn will read of us and know that we were here each day, evolving in our substance, so that we can leave them legacies behind.
By means of our ULOGS, we will have fun; fly; shine.
The world and its toughness can deaden and relegate "our shine" into remoteness and forgotten-ness; by means of the steem blockchain (OUR ULOGS), we want to use each day, to recover some of "our shine" back.
And if we have lost our shine completely, we will gradually restore it using each ULOG and begin to shine again, like the "true celebrities" that we are: "light in the tunnel".
ULOGS: Learning; especially learning about yourself; is the ultimate earning.
The essence of the #ULOGS movement is to remove "barriers to entry", when it comes to "mining the human", using each content-blog that we create.
You can be Ulogger and "all that's needed is "YOU" and each day and this we will celebrate".
ULOGS: There is nothing as fresh (in terms of content) as "pieces of us". It is dynamic, fresh, unique, rare. And no "two days" are exactly the same, especially with "You" in it, for we accrue experiences, new moments, new adventures etc.
We aspire new resolutions each day and fail and succeed and "succeed overall", by virtue of "the gift of life" and this we will document all these celebratorily on the steem blockchain using our ULOGS.
Helpful links to understand #ulogs more:
@surpassinggoogle's #ulog: Become A ULOGGER Today! Reshaping The Entire Internet With Steemit
@ulogs' The Birth Of Ulogs. "You Are A Celebrity, So Why Not Just Ulog?" No Video Camera; No Problemo.
@ulogs' "The World Needs To Hear From You. Even Steemit Is Calling!" Now, You Can Answer. "Create A ULOG Today". (The "U" in "Ulogs" represents "YOU".)
@ulogs' @ulogs Featured Posts, Curation And The Fundamentals Of Making #ulogs
@ulogs' Daily #Ulog Featured Posts, Curation And A Call For Help To #Uloggers
@ulogs' Daily #Ulog Featured Posts, Curation And The Emphasis On Removing Barriers To Entry
@ulog's Daily #Ulog Featured Posts, Curation And Connecting With Fellow #Uloggers
Dig and understand the essence and principles of this movement.
#ulogs is just one of the many Steemit Projects by @surpassinggoogle in celebrating the Human.
Read about Un(dis)talented here.
Read about Steemgigs.org here.
Read about Teardrops here.
Read about Steemsecrets here.
Join the movement and start making #ulogs and be a #ulogger.
Let millions of Uloggers bloom!
Join the Steemgigs Community in Discord here.

If you want to support an extra witness and you support "steemgigs", it will be really helpful.
To vote for Steemgigs as witness, simply visit https://steemit.com/~witnesses and type in "steemgigs" into the first search box for witnesses or simply click Here to do it on one click!
If you want @surpassinggoogle to make witness voting decisions on your behalf, simply visit https://steemit.com/~witnesses and type in "surpassinggoogle" in the second box for proxy.