Hello Stemeains👏👏
At first I wanted to thanked @mdshahin786 for inviting me in @steemgigs and told me about that.
Thank you @mdshahin786 for inviting me there.here s his steemit account link https://steemit.com/@mdshahin786.
He I the founder of steemtuner.
First of all I wanted to say about sir Terry.(@surpassinggoogle)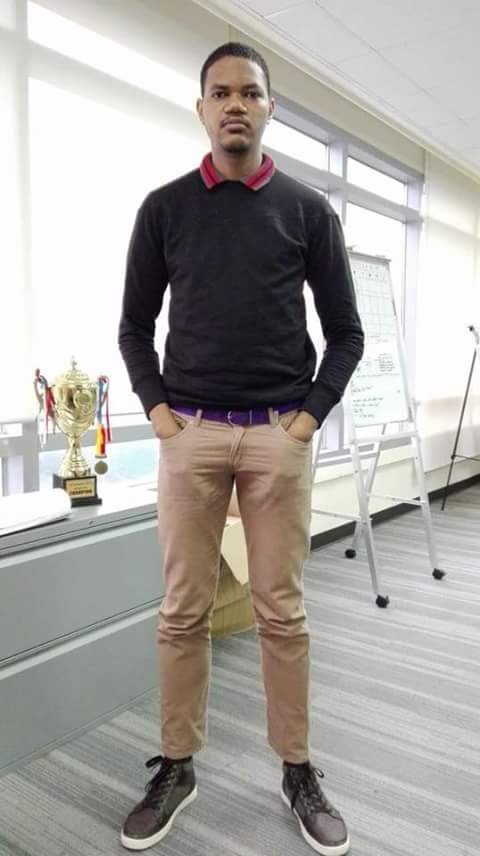 His name is Terry Ajayi.
I download this picture from his Facebook account.You can communicate with him in Facebook by clicking this link.
https://www.facebook.com/terry.ajayi.1
When I joined the live voice chat of him on @steemgigs at 9:00 pm (Bangladeshi time zone).I was so nervous.But after listening his voice and motivation I was surprised.How he motivated people it's just awesome.He really a talented person.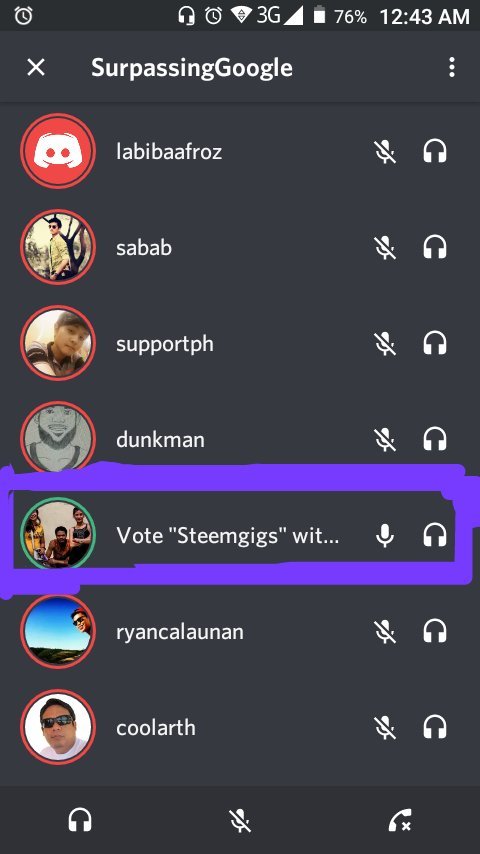 First 3 hour I can't talk with him because of inability and nervousness.After some hour listen his speech I'm right I'll talk.And then I say hello to him and introduce myself.He surprised me again.He welcomed me so well that I could not imagine.And I became a big fan of him.Thank you #Terry sir...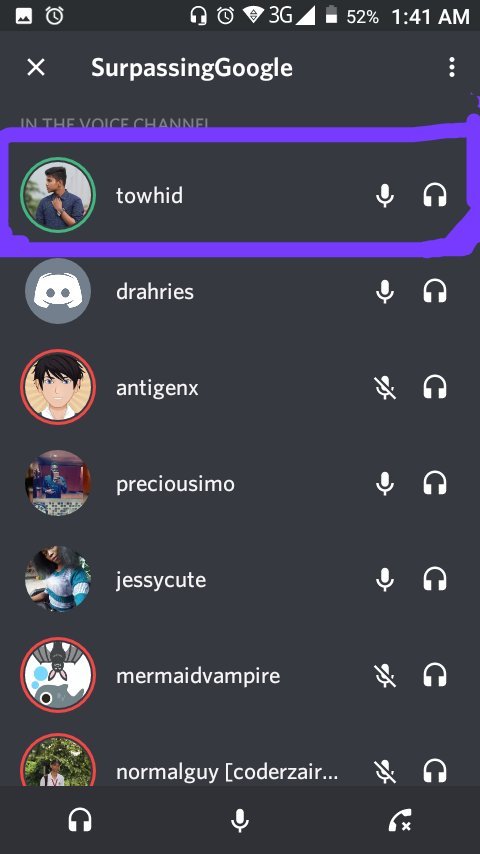 He welcoming me by singing song.He had a beautiful voice.He is rock.He know many songs lyrics.
And he said others to singing song by dedicated me.
There are many people singing son by dedicating me one of them is @sn0white.
Here is her steemit account link.
https://steemit.com/@sn0white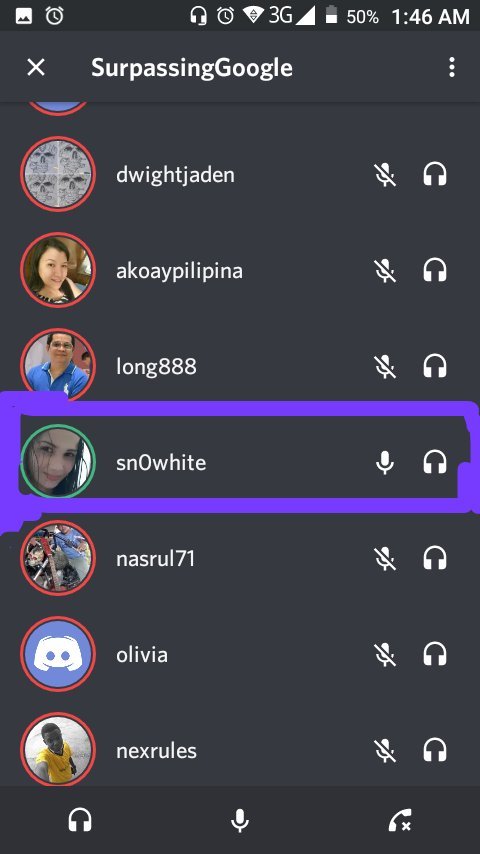 She had a amazing voice.My ear was satisfied after singing her song.I would like to thanked her.
Thank you @sn0white for welcoming me that way.
There was another person who also welcoming me by singing song.
Here is his steemit account link.
https://steemit.com/@dynamicgreentk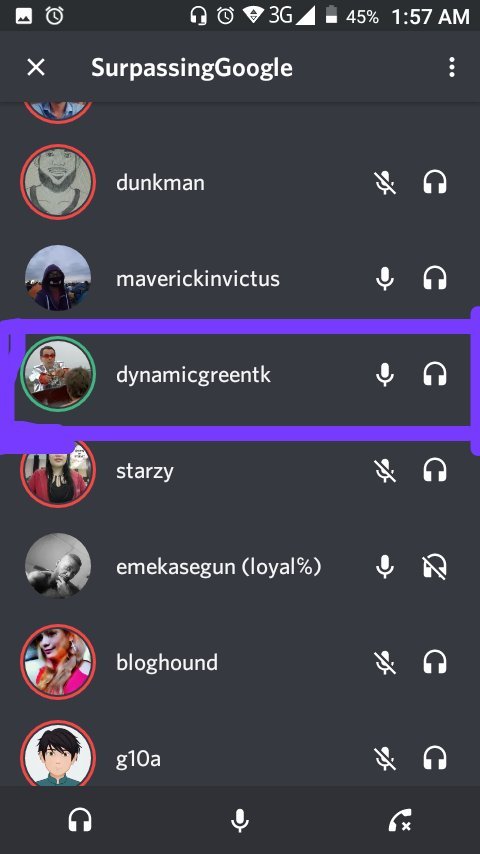 He is the founder
👑👑 of discord channel named
dynamic steemians
You can join there by clicking on this link
https://discord.gg/yr9deDY

About the Voice Chatting🎙️🎙️......
In @steemgigs voice chatting I can learn many things.Here many of experienced people joined and share their experiences.Many of abuse and many things about steemit.They are trying to help all people by guiding them.
In @steemgigs voice chat I enjoyed lots of fun.Here I have become acquainted with many talented people.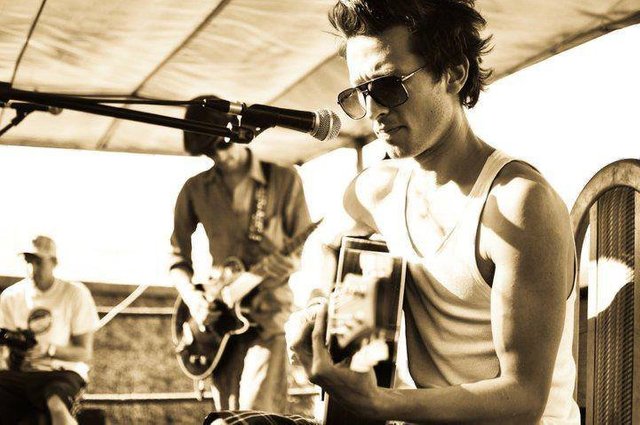 SOURCE
It is @edprivate.After listen his voice in @steemgigs voice chat I am fallen love with his voice.He singing many songs there some of them is:
1.we don't talk anymore .
2.Faded.
3.see you again.
His voice was good gifted.And he played guitar like a boss.
He had also a YOUTUBE CHANNEL
Here is the link if you want to subscribe Edprivat youtube channel https://www.youtube.com/channel/UC5fKHOQ4kJ1K2ETzkvT4_8Q


Here is a message from @surpassinggoogle- I got it from mam @mermaidvampire post, I am sharing it back....
Please if you are able. Kindly subscribe to my youtube:
https://www.youtube.com/channel/UCAcaiNmH-izfjbcaC6br53w I am tried to become more effective in reaching everyone, so I will be putting videos on there answering as many questions and saving it as a resource somewhere. I am thinking of the plan. Please subscribe and turn notification on. I am still setting up. for today, I don't even know what to say but it will go on. I didn't it was sat, until yesterday. I couldn't post either cos things are dead rough - Terry
Let's support sir @surpassinggoogle by voting "steemgigs"as witness and "surpassinggoogle" as proxy. Click this link to vote https://steemit.com/~witnesses.
you can also join our discord channel