As my primary language is not English, there are probably some mistakes in my translation.
Remember that the person who speaks here is NOT me, Vincent Celier (@vcelier), but Marc Allaria (@marc-allaria), a French guy.
---
The long mishap, Part 1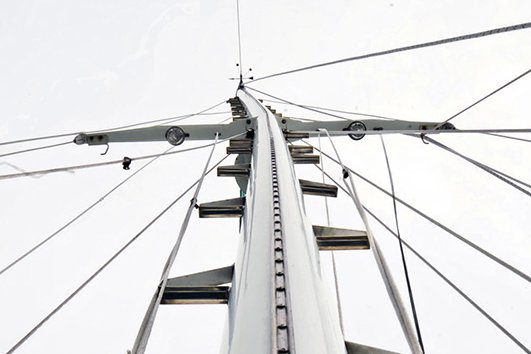 Crack ...

Silayar, the peaceful one. It could be the perfect word to define it in a very general way. Friendly people, simple lives, beautiful scenery without being extraordinary, everything follows his path here. This is the feeling that I have since my arrival in Sulawesi. I know in advance that I will be well received, that I can allow myself to go see the people and I will get only benevolence.
* * * * *
(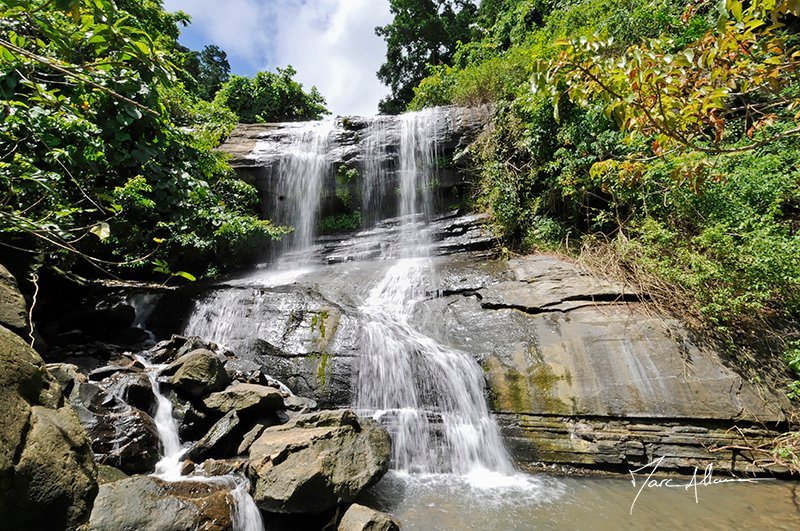 Waterfalls
Today I anchor in front of some huts I saw from the sea. Higher up on the mountain I think I saw beautiful waterfalls. A little fresh water would do me a lot of good. I go to shore, greet the first person to introduce myself and explain my idea. It will not take longer to see the man I just met turn into a mountain guide! So here we are, trudging between brook and forest, three words of English each, direction the heights of the village. Simple, no?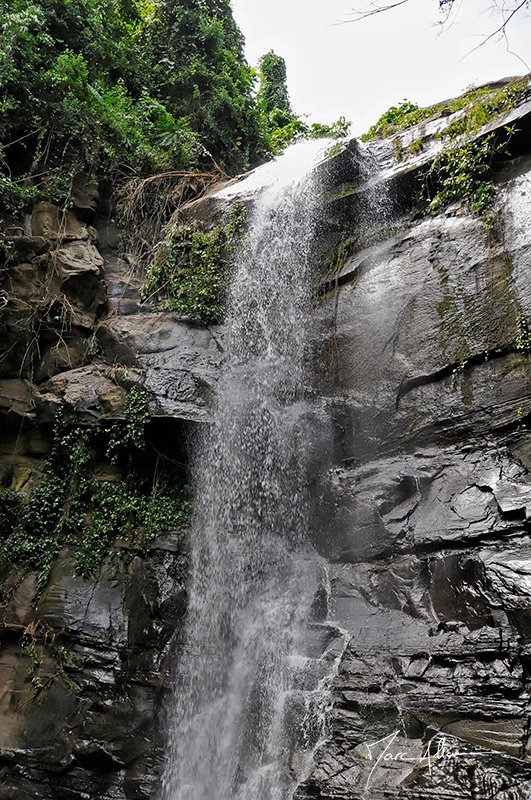 Simple and peaceful. The falls are superb. A tangle of waterfalls overlooking a breathtaking view of the sea and Aurora. I am still surprised to live these moments of happiness with such ease. My guide will even refuse a little money that I tried to give him, but eventually accept a good tea aboard the boat! I would continue to go along this island on this pace of nonchalance and ease, but unfortunately, Selayar does not drag on and going southward, the tip of the island ends up pointing out its nose. So I leave this island that is looking innocuous but is finally full of surprises. The wind is mild, the sky clear, all the sails of Aurora are out and I head for the
Sabalana Islands
, south of Borneo.
Sentiment of appeasement and sweetness. Nothing can happen to me. I feel safe, isolated but never alone, in a reliable boat that continues to forgive my mistakes. I lose sight of Selayar, I lose sight of any land. It's been a long time since I had been in this situation. The wind slightly presses on my sails, Aurora advance quite quietly leaving me all the time to play some notes on my guitar, to repair one or two odds of my endless list, and to go down to the kitchen to prepare a little something for lunch.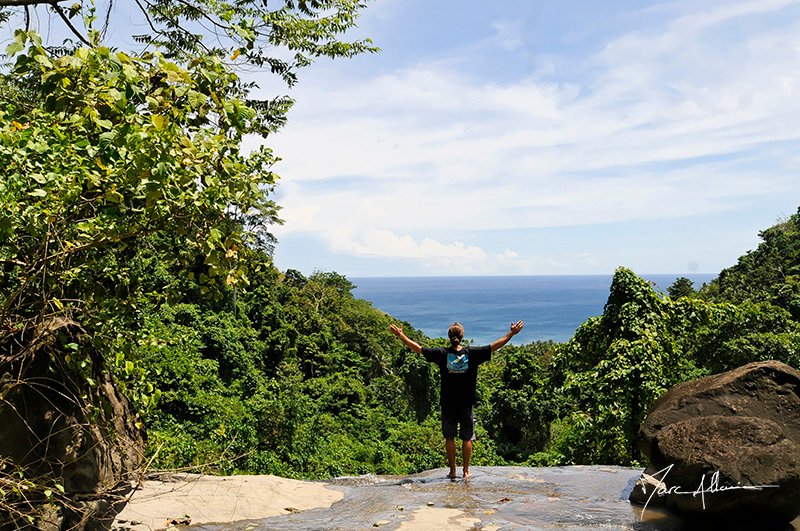 Bonheur!

* * * * *
And then crack...! a curious noise makes me going outside. I feel Aurora almost stagnant, I glance quickly on the deck, under the hull, everything seems to be in its place. My gaze then stops on the starboard stay, which I find a bit too loose. I raise my head and discover the improbable, a mast bent 10 - 20 ° at the spreader. The mishap begins ...
* * * * *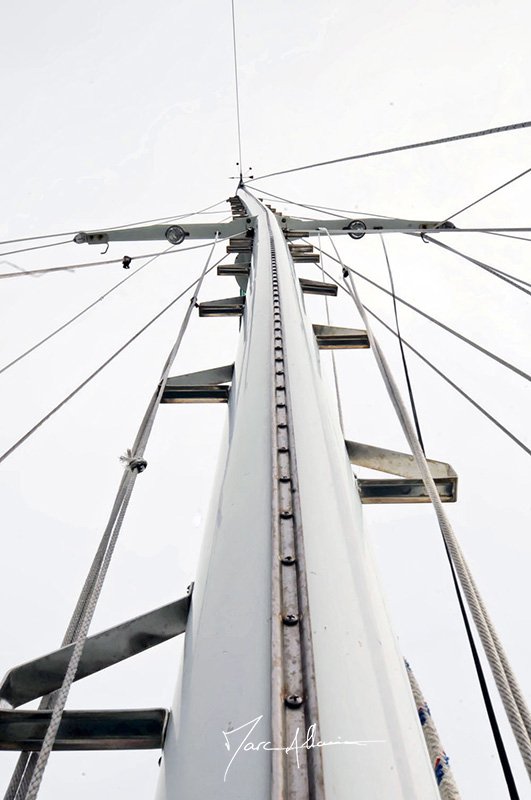 * * * * *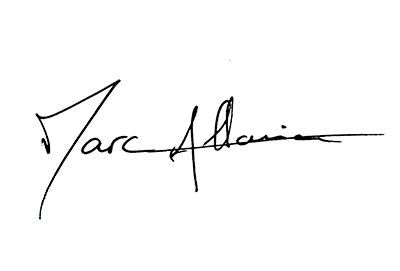 01: DISCOVER THE PHILIPPINES: Funny situations ...! at sea..., by @marc-allaria
02: DISCOVER THE PHILIPPINES: The fishing file ...!, by @marc-allaria
03: DISCOVER THE PHILIPPINES: The Cagayan Islands, by @marc-allaria
04: DISCOVER THE PHILIPPINES: Seaweed...!, by @marc-allaria
05: DISCOVER THE PHILIPPINES: The Bacuit Archipelago, by @marc-allaria
06: BORNEO: Kudat and the technical stop, by @marc-allaria
07: BORNEO: Kinabatangan River, by @marc-allaria
08: BORNEO: Maratua, part 1, by @marc-allaria
09: BORNEO: Big Fish School, by @marc-allaria
10: BORNEO: Diving in Maratua ...!, by @marc-allaria
11: BORNEO: The jellyfish lake ...!, by @marc-allaria
12: SULAWESI: Sewia...!, by @marc-allaria
13: SULAWESI: Story of a dive at Pasoso Island...!, by @marc-allaria
14: SULAWESI: Tanjun Kai...!, by @marc-allaria
15: SULAWESI: Kopoposang...!, by @marc-allaria
16: SULAWESI: PA-RA-SI-TE...!, by @marc-allaria
17: SULAWESI: BIRA...!, by @marc-allaria
18: SULAWESI: Diving under my house ...!
19: SULAWESI: Stright ahead ...!, by @marc-allaria