As my primary language is not English, there are probably some mistakes in my translation.
Remember that the person who speaks here is NOT me, Vincent Celier (@vcelier), but Marc Allaria (@marc-allaria), a French guy.
---
Stop at Tanjun Kai...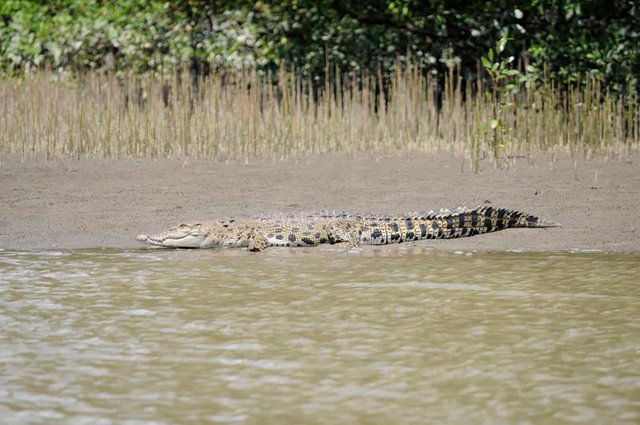 Korosa crocodile

* * * * *
A goodbye, one more, some very real farewells to people I hardly know and that I will never see again. It's good like this. To know people not too well, to remember only the positive and to leave assured of having met extraordinary beings gives me the strength to continue my path and the will to open me again to future strangers.
* * * * *
I'm going down the west coast of Sulawesi. With a few years of hindsight, this is definitely a bad choice for diving prospects. But I have been traveling for 2 years now. I take very little information online and let the trip go on its way. Overall, it's pretty good. And if sometimes it makes me pass unknowingly a few miles of spots considered very good for diving, it allows me to discover less prominent areas and especially to keep with the population a status of traveler and not just tourist. The difference is huge.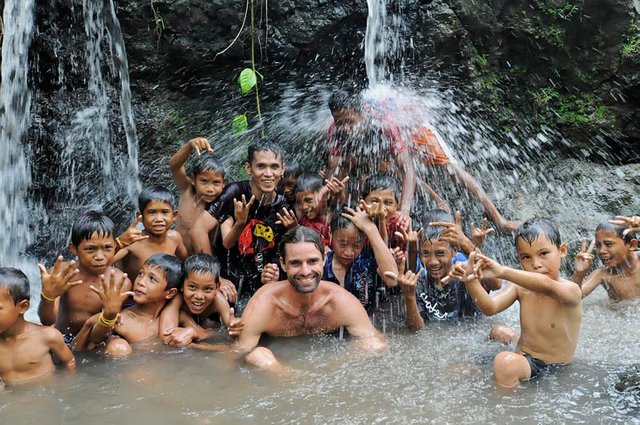 Walk at the falls
My descent of Sulawesi is surprising. Everything is special here. The weather first that chained the storms, the calm, and the rollings anchorages. Then the fauna: I find a frenzy of about thirty sharks on the surface chasing after I do not know what and even the passage of the sailboat over them does not bother. And then the crocodiles of the river Korosa that I run with my inflatable ... And then the population of this coast who obviously decided to baptize me "Hello Mister" regardless of the village where I stop. This will be my new name for several weeks, I must adapt well! I dive little, the water is green here, certainly because of the torrential rains of this season.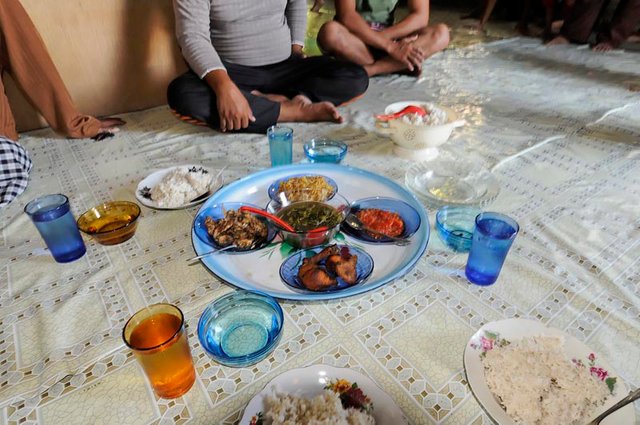 After a week of improvised sailing and anchoring, I anchored at Tanjun Kai, in front of the village of the bay. I am greeted with great respect and consideration for the simple fact that I am a foreigner. I feel that very few Europeans spontaneously come here to visit the village. I am constantly the only one when I walk around. Despite the language barrier, the invitations fuse. I am invited by the children to visit the waterfalls of the hills, by their parents for a traditional meal, then by Rahmat, a young student, who makes me visit the school where he works. I make a very short presentation of my trip to youth at the 7th grade level, and I am introduced to a few teachers.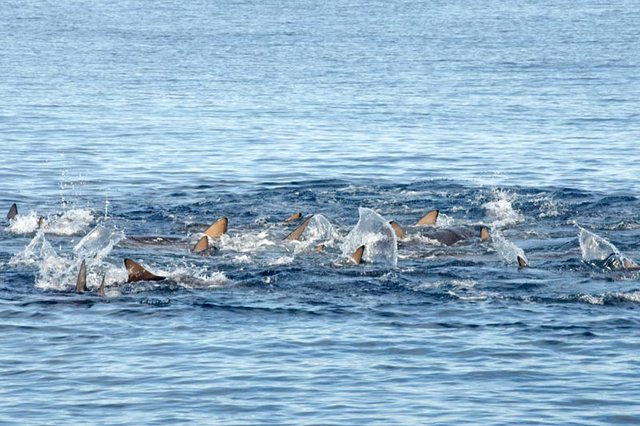 Shark frenzy

Surprising to see these people interested in my life. I often think of the same stopover on a European coast ...! Which school would I be visited? What person would wait for me on the beach to greet me? You all know the answer. Our numbers made us rude. Surprising also to see them admiring my condition of solitary at sea. If only they knew that Aurora is maneuvering with 4 strings, some electrical devices and a minimum of common sense.According to them, I am "brave"! When I see them face the same storms as me aboard their canoes and oars ... I really wonder which of us are the bravest!
* * * * *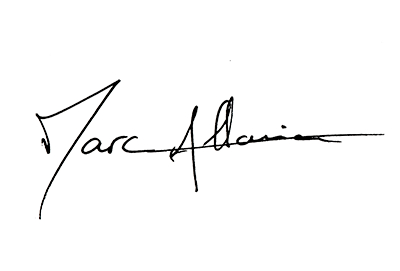 01: DISCOVER THE PHILIPPINES: Funny situations ...! at sea..., by @marc-allaria
02: DISCOVER THE PHILIPPINES: The fishing file ...!, by @marc-allaria
03: DISCOVER THE PHILIPPINES: The Cagayan Islands, by @marc-allaria
04: DISCOVER THE PHILIPPINES: Seaweed...!, by @marc-allaria
05: DISCOVER THE PHILIPPINES: The Bacuit Archipelago, by @marc-allaria
06: BORNEO: Kudat and the technical stop, by @marc-allaria
07: BORNEO: Kinabatangan River, by @marc-allaria
08: BORNEO: Maratua, part 1, by @marc-allaria
09: BORNEO: Big Fish School, by @marc-allaria
10: BORNEO: Diving in Maratua ...!, by @marc-allaria
11: BORNEO: The jellyfish lake ...!, by @marc-allaria
12: SULAWESI: Sewia...!, by @marc-allaria
13: SULAWESI: Story of a dive at Pasoso Island...!, by @marc-allaria