🎨 Steemit Vision Quest 21: "Storytelling" - Setting The Life Lessons Free?
Welcome to the Steemit Vision Quest, originally created by @cabelindsay, who is still very much the Chief Visionary of this awesome spiritual journey initiative. I have been given the incredible honor and privilege to be a co-parent of the SVQ with @cabelindsay and present this the 21st installment of the SVQ.
The 21st Steemit Vision Quest ( #svq ) invites us to artistically express from within us "The Storyteller" Our life experiences create stories and lessons that keep us intertwined and connected to each other, and it's time to put our heads, hearts, and hands together.
🌞 🌜 🌟
---
Steemit Vision Quest - #21: September 15, 2018
The traditional Vision Quest is a dedicated search for inspiration. Here, we focus our intentions, unify our actions, and share our findings, witnessing the love as it ripples out and radiates.
This Week's Theme - "Storytelling" - Setting The Life Lessons Free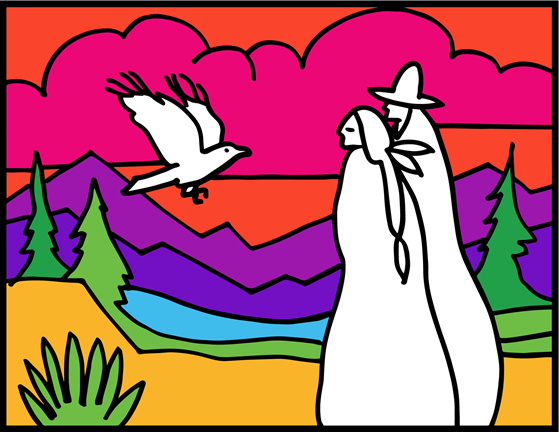 To enter the contest, you'll express yourself creatively with a vision (any original form of art) that helps us to explore the theme of Storytelling
Autumn has begun to send us signs to let us know that it will soon arrive. We also receive signs in a myriad of ways when it's time to embark upon a vision quest which is a turning point in life to find ones' self and the intended spiritual life directions.
Residing deep within you will be a knowing, and urgency, an unction in your spirit that will compel you to answer this invitation/spiritual call.
You are also the ones that are eager to get on with the next chapter in your life. You are stepping farther away from your comfort zone and eagerly seeking answers to how when and where the changes that you desire will come.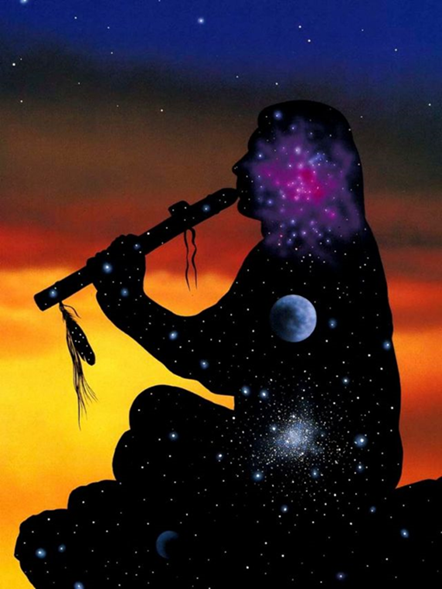 We all have many stories to tell, and at this moment, there may be one story in particular that wants to be set free so that it can speak to those that need it the most in the form of a life lesson. What is the story you are being guided to share?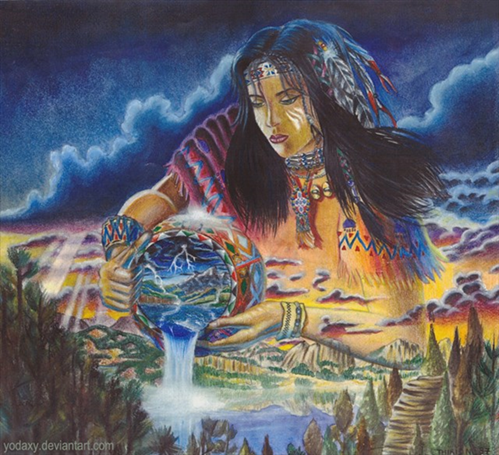 ---
The Invitation
Ask yourself: What Does My Higher Self See?

Create "The Vision," aligning with this week's theme.

Document "The Process," revealing your intention, inspiration, and individuality.

Include "Steemit Vision Quest" in your post title.

Choose #svq as your first tag.

Add a link to your post in the Reply section of this post.

[Optional] Upvote, Reply, and Resteem, as you feel called.
Notes:
All art forms are OK, including fine art, written art, culinary art...

Artworks may include new originals, old originals, or fresh remakes.

This week's due date for entries is Sunday, September 23, 2018.
---
The Incentives
Artworks will be spotlighted and showcased in a curated list, memorializing our collective visions.

Artists will be honored and appreciated for allowing their gifts to be accessed, remembered, and amplified.

[Most Important] Sharing love and truth is our Work, with a capital "W", and this is what Steemit is all about.
---
The Examples
Night Flight - Visual Poetry by @cronosclocks

Sky Becomes Sea Becomes Sky by @fishyculture

---
The Calling
Dear Dream Catcher, capture your paradise, bringing heaven here and now. Dear Trailblazer, pursue your purpose, taking the journey led by the heart. Dear Storyteller, create and express your new narrative. Dear Designer, bring your passions into new creations that go beyond function and stir the emotions. Dear Symphony Conductor, assemble your various instruments together to sing in harmony. Dear Player, elevate life with your lightness that lifts others up. Dear Artrepreneur, present your gifts that bring value into the world. Dear Altruist, demonstrate your care for the wellbeing of others.
🐞 🔥 ✨ 🌳 ❄️ 🌎 💜
---
The Continuation
Steemit Vision Quest is stellar, with a blend of surreal, ultra-real, and superconscious visions. You can see this in the highlights from previous weeks: How To Pray, The Dance, One Love, The Seed, Howllelujah, Eleven-Eleven, Twin Flame, The Road, Life After Life, Lucky, Queen of the Forest, Desert Wilderness, Bliss In Stillness, Angels Among Us, Night Flight, and Sky Meets Sea. We greatly look forward to new visions in Week 19, with the theme: How To Pray.
SVQ is created by @cabelindsay, and co-facilitated by @eaglespirit, @rensoul17, and @girlbeforemirror. On behalf of our team, we'd like to thank each of the participants and their supporters. We trust that when we write or draw, we actually think, feel, and materialize these thoughts and emotions. We trust that seeing is believing, and believing is achieving, and so we look forward to a brilliant and beautiful future with you.
---
Cover image is original artwork by @cabelindsay
Image 2 by Pinterest
Image 3 by yodaxy.deviantart.com
---

ARISE Video Studio - Austin Videos With A Global Reach.
www.arisevideo.com | [email protected] | 512-230-1646