This morning I would like to share a story with you which I hope will be a source of great encouragement and, perhaps, even inspiration.
We can hopefully all agree that encouragement and, even better, inspiration comes from hearing a story about triumph in the face of adversity. Classic storytelling is often based on a good protagonist pitted against an evil antagonist. Stated more simply, a hero we can all cheer for in winning out over a villain.
So, in this story, who / what is the "bad guy"? My answer is the challenge we are all immediately faced with, when we first login to the Steem blockchain, on that fateful day we decide to "get involved."
Challenge


Since beginning my Steem "journey" on May 14th, I have done my best to contribute quality content in my efforts to add value to this blockchain. Hopefully, most of my readers would say the same. With all of the best intentions and highest aspirations, all of the resulting work we then put in faces an immediate challenge the moment we click Post on our first content creation.
How is anyone ever going to see it? Let alone read it! Let alone support it ...
Much has been written on this subject. I am well aware of that now. In the beginning, however, I was not. And I am not alone in that experience.
Stating what to me is obvious, this is a problem. And it is not a trivial problem. I will go so far as to suggest it is arguably the singIe biggest problem on Steem. Why?
My answer is tied to this question! We all need a very strong "why" to get us through the challenge of getting established "in here." And, from there, to keep working to add value to our Steem blockchain by creating great new content.
For if we don't, then all other activity "in here," is for naught. Up to and including our Steem Witnesses' efforts, since with no content creation - stating the obvious - there is no need for the creation of any new blocks on the Steem blockchain. And no new blocks leads to no resulting compensation for the Witnesses tasked with creating them ...
Fortunately, we can choose to view this as a problem or as an opportunity. And, thankfully, in this "new world" of having a blockchain as a foundation for the enterprise, there are many decentralized, "free market" forces at work creatively and energetically striving to address it.
So, again, much has been written on this subject. It is not my intent to focus on that in this post.
It is my intent, in the face of this challenge, to present a story "up close and personal" of one Steemian's experience in receiving a great deal of encouragement from one single act of another Steemian (the "hero") completely unknown to me (I would like to change that, as time and opportunity allow) prior.
Anyone "coming here" may stumble over this post someday. It is my hope it will be a source of encouragement and, perhaps, even inspiration to them to not give up, but continue to "Steem on" ...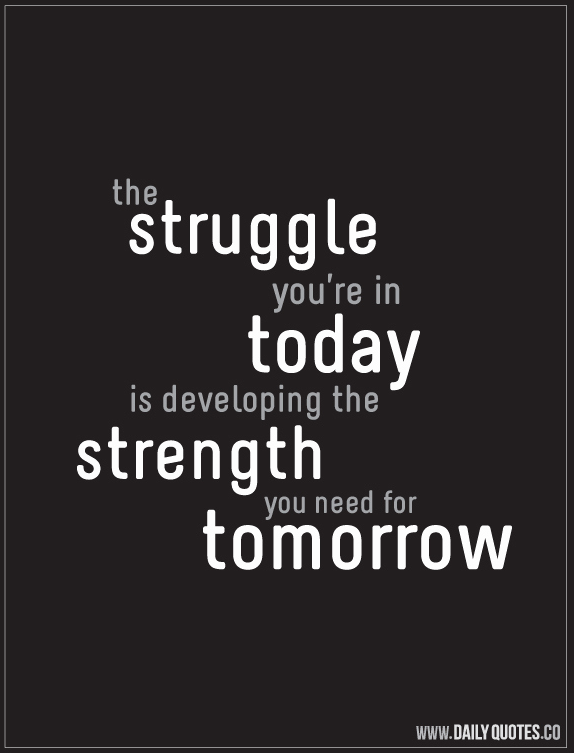 True Story


The story begins on Labor Day 2018 (Sept. 3rd) in America. I was "laboring" away on my "main focus" post, which was intended to become the "Chapter 2" post in my series on adding value to our Steem blockchain. In honoring our national holiday, I started into it with the simple objective of emphasizing the work it takes to have some success. And, in support, the section in it on the "Law of Sowing and Reaping."
In my mind, I thought what "weight" could I bring to bear on this point, when one might reasonably ask "what does he know about that" ... Answer: More than you might think!
At that point, I remembered something I had written to family and friends about my experience with my sons hay farming, beginning in the summer of 2011. In that document, of the many pictures I had taken to capture the experience for future memories and reflections, I had selected those which stood out to me.
Great! 😊 Only one small problem. Where was that document? Where were the original pictures? I was on my 3rd computer rebuild, etc. since then and had no real good idea. 😞 It was going to take effort. And it was going to take time. Well, I never have enough of that, so was it going to be worth it ...
I'll spare you dear reader from the "gory details" of what followed, as you get the general idea. My "latest, greatest" post was not going to magically appear out of nowhere, get posted onto the Steem blockchain, and a "rain of riches" pour down into my lap while sitting in my "comfy" chair ...
Nope!! It was going to be the "usual drill." Persevere through one challenge after another to reach the objective ...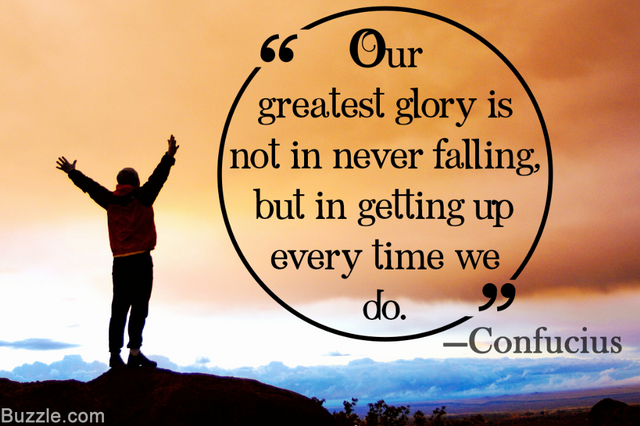 The result that day? The creation of my Reflections: My Life as a Hay Farmer post. While I was certainly content with the "finished product," I was not done yet!
Although getting late in the day, my original objective still had not been achieved. To get my Labor Day post finished and on to the blockchain, before the end of the day, was going to require "digging deep" and working through to the finish line. And then drop into bed exhausted, as I had to get up early the next day and go back to work at my "day job" ...
Meanwhile "back at the ranch," what was going on with my Reflections: My Life as a Hay Farmer post?
Image Source - Block 25,650,971
As nearly as I can determine, in quick succession here is the sequence of events leading to the inspiration behind what you are now reading [most of the data made available by Steemd, the creation of @roadscape]:
[Note: My experience putting together the "stats" above raised a lot of questions, based on my working as a Business Analyst. Maybe I'll write a separate post about that some day ... For now, this is as close as I could get, in support of this post.]
The decision of @lordkingpotato to provide support to a fellow Steemian, by putting in the effort to propose to the @curie community they consider my post for review, led to this result:
"This post has been upvoted by the Curie community curation project and associated vote trail as exceptional content (human curated and reviewed). Have a great day :)"
Wow!! So, I ask you a very important question. Which has the greater value? The financial reward of the upvotes? Or words of encouragement like these? We will each have our own answer, of course, but seeing these words was the single biggest source of encouragement I have received in my Steem "journey" to date.
As we can see above, they quickly resulted in the single biggest upvote I have yet received. Which, in turn, led to the single biggest jump in my rep score I have yet received. Which, in turn, led to this light-hearted "friendly race" (to rep 50 ...) exchange with my good Steemian friend, @crypto.talk (the lead developer on the @partiko team, the creators of the amazing Partiko Android app that I and many others around the world rely upon heavily, while "on the move" ...).
So, we have a domino effect. All in a period of what time? Months? Weeks? Days? No! "Overnight," i.e. in a matter of hours ...
That is what I know, as this post is written. What would I like to know or at least have some idea about?
Questions:
What is the story behind the decision of all of the following to get involved with the Steem blockchain in the first place?
Who was inspired to create the @curie community?
What was the history of the @curie community's progress, through the inevitable difficulties faced, to become what it is today?
How did @lordkingpotato find out about the @curie community?
What did he find there which then inspired @lordkingpotato to become involved with the @curie community to the extent we find in this post?
How did @hendrikdegrote find out about the @curie community?
What did he find there which then inspired @hendrikdegrote to become involved with the @curie community to the extent we find in this post?
The big one - how / where did @lordkingpotato find my post, in the first place?
And finally, who is(are) the content judge(s) in the @curie community who managed to "knock out" a review of my post, with an incredible response time of ~ 30 minutes, after @lordkingpotato brought it to their attention?


In my mind, whatever the details are, every one of these questions has an important answer. Which likely would be beneficial for us all, in coming to a better understanding of and appreciation for our Steem blockchain. Every one of them could be an interesting post in their own right. Each of them, in turn, dependent upon the others to happen in (arguably) this sequence, led to the writing of this post.
I would encourage you dear reader, before finishing this story, to please note well the tie between these critical questions and the "Challenge" above!
In addition, I would like to put out an appeal to anyone able to answer these questions, that they do so in a reply below. Or in a related post! It will most certainly add value to the story for the benefit of us all.
So, as we can all see in finishing this story, from the earnest, just getting started "plankton," through the channeled individual efforts joined together in a "common cause" community, all the way up to a dedicated, philanthropic "whale," everyone can contribute to the encouragement of someone.
You just never know where one click on an upvote, mention in a post or reply, entry into a community's latest inspired effort to help others (all of the above!) will lead!
To finish this story to my fellow Steemians, I would like to share with you an important part of the encouragement I have received, for my own reflection while considering future posts. It is a bit "buried" in what I have written above, but I believe what follows to be worth emphasizing for a better understanding of our experience on our Steem "journey."
It starts with appreciating what can be simply stated as "perceived value." From there, thinking about what we perceive to be of value vs. what others perceive as having value. If your primary purpose in contributing content on Steem is financial reward, then we all need to be clear the "free market" will ultimately decide what that will be. For us ... No matter what we may think ...
For the "market" to have ever been presented with the opportunity to place greater value on my "supporting" post over my "main focus" post, something first had to take place. Drum roll please for the following brilliant, clarifying "Captain Obvious" statement - I had to write it!
Seriously that simply would not have happened, without the inspiration I received while working on how best to illustrate the main point in my "main focus" post ... Even then, that inspiration only got me as far as "out of the starting gate" ... My "supporting" post still would not exist on the Steem blockchain, had I not chosen to persevere through the immediate challenges I faced ...
Hopefully, these final points will be of some value on your "journey," as you move forward.
If ever this story proves to be a source of encouragement and inspiration, I would love to hear about it. And, if in any way I can help you, please let me know.
Full disclosure
So ... With all that, then inquiring minds might be led to wonder what the inspiration was for this post?
Well, I wish I could provide a really clever answer, but in all honesty I can't do that. This post "started life" humbly enough as a reply on the most recent post I could find of the "hero" of my post - @lordkingpotato.
I wanted to "reach out" and thank him for his efforts. For one thing, I had (still don't) no way of knowing whether he had any idea of whether his "proposal" had been "accepted" or not, let alone the sequence of events which followed.
It began with ...
"In here on the weekend, not having to go to work, with the time to "track down" (with good intent) the Steemian responsible for the single biggest source of encouragement I have received, since beginning my "journey" on May 14th."
... and got all the way down to ...
"P.S. Want to take pains to again stress it is not my intention to "spam" your post here with something completely ..."


"When what to my wondering eyes did appear ..." Oh, wait a minute, it's not Christmas yet ... 😉 Seriously, I had gotten that far when "the light bulb went off" and I realized I needed to make this a post ...
Yes, I know ...
"Wow, that @roleerob! Is that dude slow or what!?"
Yes, well, maybe so, but I usually "get there" eventually! 😉 With a little assist from a great cup of coffee finally "kicking in" at that early hour ... 👍
Closing


So, there you have it. An "up close and personal" view of what has happened on my "journey" over the last few days. I hope, as intended, it is a source of encouragement and even inspiration to you.
I would be very grateful for whatever comments you might feel led to make below. They add value to this post and may, in their own right, be sources of encouragement and inspiration for the rest of us.
All the best to you for a better tomorrow, as we all work together to build our Steem Community! 👍 😊
Respectfully,
Steemian @roleerob
Posted using Busy.org and "immutably enshrined in the blockchain" on Saturday, 8 September 2018!


If you enjoyed this post, perhaps you would also find these posts of interest / value:
Or, on the lighter side, this beginning of a series on some of my travels might be of interest:
This account is protected by @dustsweeper