Words matter. Value is one we don't want to lightly regard, especially "in here." This morning, I am writing about my recent reflections on the title. Specifically, what it takes to add value to our Steem blockchain.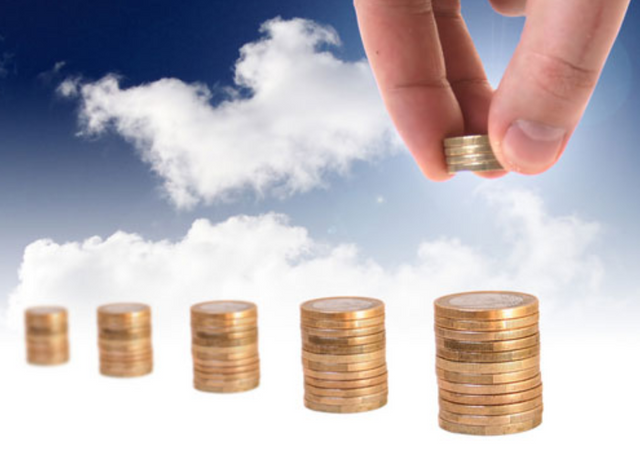 First, what led me to reflect on this question?
Background
Yesterday morning (Sat., 8 July 2018), I had the following "conversation" with "the Sheriff," @discordiant, on the #minnowsupport-help channel of PAL's (Peace, Abundance, Liberty) server on Discord.
[Note: The PAL team does tremendous work! And all of it, as far as I am aware, on a volunteer basis. Please do all you can to learn more about and support them. They are there for you (fellow Minnows …)! Doing all they can to help build our Community.
P.S. If you do, you'll find out where "the Sheriff" reference comes from ... 😊 ]
It started out "innocently" enough, with some questions I had for working on my "know what you know" approach (long story …) to much that I do (especially professionally) …
Q: Where would one go to find out the details about the various "levels" in our Steem Community?
"They are fluid depending on who you ask, but the general idea is that it's based on the amount of SP you have. Under 5k SP and you are a minnow, 5k-50k and you are a dolphin, 50k is a small whale with real whales starting at 100k generally."
Hmmm. Ok, so somewhat subjective "outside" vs. being accounted for "inside" the blockchain ...
Q: LOTS of different input in various places about "responsibly" using our "upvoting power." Starting to make more sense to me, but I have a simple question on that. Appears our reputation "goes up" when we both post and when we comment. So ... IF we comment WITHOUT upvoting at the same time, does our reputation go up still? Perhaps it goes up, BUT not as much as when we upvote?
" Reputation is increased from upvotes. Specifically, you can only gain rep when getting an upvote from someone of a higher or equal reputation score."
"Rep is harder to use as a metric since the advent of bid-bots which tend to have a decent rep score of their own, as it is possible for a fresh 25 rep account to buy a single large upvote and jump nearly into the 40's in one go."
Very important that we understand this. While I'm pretty sure I had read that somewhere early on, I am very sure it did not "sink in." Until now and, as a result, a significant motivation behind writing this post ...
Q: I am confused then. I thought I have seen my reputation score go up simply by posting?! Apparently not so, but posting AND having someone of "higher value" give the post an upvote?
If so, is the "weight" of the upvote a factor? That is, I see a LOT of upvotes that are in the 0 - 5% ("lukewarm"?) range vs. say 100% ("enthusiastic") range?
"Yes, the weight of the vote affects how much rep is gained"
Again, important to be clear about. Not only who is supporting (not just anyone matters ...) you, but by how much they elect to do so ...
Q: What you are telling me is that the time I invest (and I do mean INVEST, as I take it seriously ...) in commenting on various people's posts or even other people's comments is a "waste of time," as far as measurable ($$) value? Without an upvote attached ....
"Not a waste, no. It's purpose is to help you be seen, and to build a following of loyal readers (who become loyal upvoters)"

"Steemit.com is less a matter of 'by the numbers' and more a social engineering thing. Understand that it's people who control your income here, their wants, needs, interests, etc."

"If all it took was just to show up and post something, comment on posts, and upvote others, someone could write a bot to do that. People have tried, and gotten zero return, and in many cases, shunned off the platform as it becomes obvious they are spamming/plagiarizing their content."

"It has taken me more than a year to reach a point where I can expect $10 or more on a post without the help of a bid-bot, and that is actually higher than the average user can expect after a year"

"… just wanted to make sure you understood the expectations that are good to have for the platform and what you can get from it for the amount of work invested."
This last part was the "heart of the matter" for me. It resulted in my decision to write this post. @discordiant's response really improved my grasp of "what are you doing in there?" and I will not forget it, going forward ...
So … As I've written about before in reflecting on my "journey," reputation is important "in here," just like it is in "the real world." We will all come to our own conclusions, however, about how well the programmatic mechanism (do not lightly pass over these words, dear Steemian …) which determines this "in here" actually works.
Are you a "whale?" Are you a "plankton?" While we may choose (I did initially) to set aside these somewhat whimsical labels, I highly recommend we do not set aside what they represent. Going back over what I have just written, as well as what follows, may help you come to the same conclusion ....
With this background, before moving on into the main point of my post, I've gotten something clearer in my mind. Specifically, that "reputation" determines the "who" of adding value to our Steem blockchain. And, to an extent, the "how" …
Let's now take a closer look at the "how" and start into the "what" … Maybe even, some of the "why" ...
Financial Measures – Present Value
My number ONE issue, in continuing to contribute to our Steem Community, is the investment of my time. Always has been ... Hard to see that ever changing ... What is the focus of our time? And our return on the investment of it? I highly recommended that we all thoughtfully reflect on and carefully consider this question and be at peace with a good answer ...
Bluntly stated, purely from a financial perspective, the ROI (return on investment) on the investment of my time "in here" is "lousy." So far, after ~ two months, the ROI is considerably less than what I make in the "real world" in an hour ... Yes, but "over time" that will change, right? The "compounding effect" and all of that, right?
Well, let's see … Did we read what @discordiant said above about this? Setting "realistic expectations?" If so, from that (and many others …) seasoned voice of experience, what part of it did we not understand?
The more I understand the "cold, hard" realities of what it takes "in here," the more it becomes unmistakably clear to me - you are looking at a marathon "race." If (as is the case for many) you wish to have Steem make a significant contribution to your income, let alone potentially a "living wage" ...
So … The ROI on the investment of my time, from a pure "dollars and cents" point-of-view, makes sense, right? Well, it is simple math to me. No! To deceive myself to believe otherwise, strikes me as being foolish ...
While perhaps not a pleasant thought for some, there are many people who have come to the same conclusion. In fact, smarter than me perhaps, they never deluded themselves to ever think otherwise. They have, however, invested in the Steem blockchain. And have every intention of profiting from the efforts of others (that would be you and that would be me …), i.e. letting their money work for them, while their time is invested elsewhere. Much as one would buy shares in a private enterprise, in "the real world" …
Taking pains to not be misunderstood, I am not saying this is "bad." And I know, in even bringing up this last point, I am "opening the door" to another whole level of talking about the topic of this post that I have no intention of covering now. Far too much to it ... Another post, another day (Chapter 2. Or 3. Or 4 … Maybe … 😊).
I am simply doing all I can to get "the big picture" covered, i.e. at least ensure it is somewhat in focus, as failure to do so can be (and almost always is …) very expensive.
Great. Is that it then @roleerob? No! There is "more to the story." Much more …
The "Greater Good" – Future Value
Years ago, in my "old life," I trained teams of sales people, in a very technical market (the mining industry). Often discussed was the topic of price. The "easy button" solution to "all of our problems" was to drop the price of our "value proposition." Well, OK, there was one small problem with that proposed "solution."
That is not what we were paid to do. Nor did we have the authority (at least, for the most part – another post, for another day, perhaps) to make that call. We were paid and very reasonably so, to do the exact opposite really. To the best of our ability.
In time, understanding this, I found it very helpful to "clear this up," as simply as I could. By stating something along the lines of (a long time ago):
"Anyone can look at two numbers and tell you which one is smaller. What value lies behind those numbers? That is what we are well paid to answer, for our current and prospective customers …"
So, while the word value is comparatively easily linked to a number, e.g. our various "fiat" currencies, is that the end of it? No, I do not think so. Yes, that is unquestionably the "current answer" of the "marketplace." But what about tomorrow? What will the price / number be then?
I would suggest we all, to one extent or another, intuitively know there is a lot more involved in the determination of what represents value than just the "current number." We may not know exactly what, but we just know there must be more to it.
I would like to finish my post this morning briefly exploring some things to consider going forward.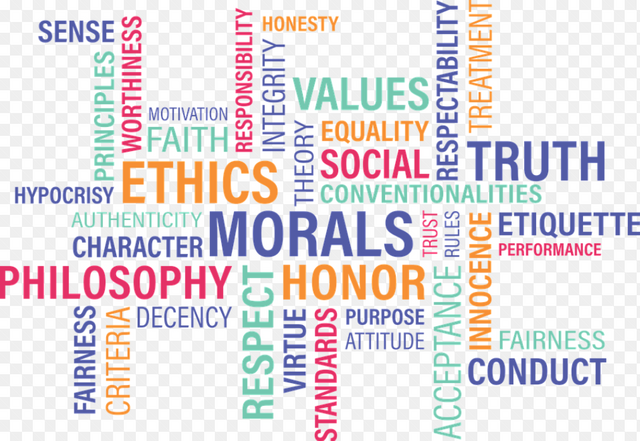 Wow! At a glance at this illustration, then, further understanding value gets complicated. Quickly …
So … Are we talking about the "greater good" somehow then? For a "higher calling," if you (as I do) prefer?
For a simple example of the challenge, how do we measure the "weight" or the "value" of lending a helping hand and / or supplying words of encouragement to our fellow man? Particularly at critical points in time? For them, not us? I do not pretend to be wise enough to answer.
How about contributing to the overall well-being of our fellow man? In whatever way we may feel "led" or be inspired? In whatever form that may take, on any given day and in any given circumstance? Again, same answer. I do not pretend to be wise enough to know.
How about you not make it so complicated @roleerob and just look at all of the wonderful expressions of "beauty is in the eye of the beholder?" From my limited time so far, there appears to be a lot of very artistically talented people contributing continually to our Steem blockchain. How do we determine the "value" of these expressions? Again (ok, I think I see a pattern emerging here @roleerob …), same answer …
Whatever the answer(s), establishing what is truly of value is obviously a much harder determination to make. Given the rich diversity we find in our Steem "ecosystem," I think we can agree it will mean different things to different people.
Overall, I think that is a "good" thing, perhaps even a "great" thing. It is ultimately the determination "in the marketplace of ideas," by countless free will decisions, with no outside "coercion" involved, what is of value.
Closing
OK, so after all that, any conclusions then @roleerob? Honestly, no, I am stilling "working on it" … The reader will note the reference to "Chapter 1" in the title. Right now, I anticipate this being a soul-searching work-in-progress for some time, so there will likely be future updates in the weeks and months to come.
Perhaps overly philosophical for some of my readers? Perfectly understandable to me. I am simply writing "from the heart" and giving you an idea of where I am, at this point in time. As much as anything, this post is to capture some key concepts for my own reference in the future, as I look back … Perhaps it will have some value for your reference as well fellow Steemians. Lot's to think about!
Thanks for bearing with me ... On into the future we go, laboring together in "common cause" to add value to our Steem blockchain …
As always, upvotes and resteems are certainly welcome, but I would especially like to hear back from you and let me know what you think / how you feel. About this post and / or about our future. "From the heart," in whatever way you deem best ...
Respectfully, fellow Steemian @roleerob
Posted using MSPSteem and immutably "enshrined in the blockchain" on Sunday, 8 July 2018!


If you enjoyed this post, perhaps you would also find these posts of interest / value: