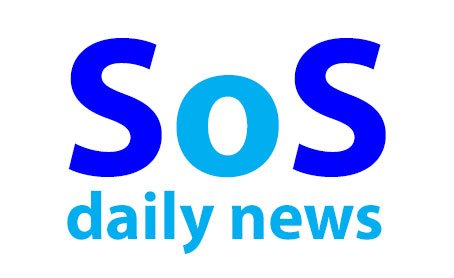 Drugwars postpones switch to FUTURE token payouts.
Steem-Engine readies for major exchange breakthrough.
On Steem's 3rd Anniversary @raj808 calls for a 3x bigger push to get listed on Coinbase.
Dlike launches Loyalty Tokens and Bounty Campaign.
moonSTEEM kicks off v2 Seeding Event.
@thecryptodrive issues call to get Steem on Paytomat Mobile Wallet.
SteemLogs.Info revived as a new search tool for Steem.
---
---
Drugwars changes direction
Following adverse community and player reaction, DrugWars has postponed its plan to switch to only paying out in the new FUTURE token.
The transition to a new system will be gradual and for the time being, the payment in steem will continue. You will be able TO CHOOSE your payment option, steem, token, or 50-50 and since we are promoting our token, if you choose that option, you will receive a bonus for it. Once you choose, you can go back and your daily payment will be according to the choice you made.
DrugWars has also recruited an Editorial Director, @zen-art, to manage communications for the game.
The game has also launched a DrugWars forum on TokenBB, released the first version of its Blackpaper and begun an airdrop of the FUTURE token.
The FUTURE token is on the ObByte (formerly Byteball) blockchain.
---
---
Steem-Engine DEX Breakthrough
The Steem-Engine token creation platform is in the final stages of incorporating in its decentralized exchange the facility to be able to trade Steem based tokens with other cryptocurrencies such as Litecoin.
This will be a major advance for Steem...
This is the first step to getting a complete DEX built on top of Steem with Steem as the main trading pair using Steem Engine
---
---
On Steem's 3rd Anniversary lets work 3x harder to get Steem on Coinbase
Steem is only marginally behind Digibyte on the current Twitter 'lobby' of Coinbase CEO Brian Armstrong.
On Steem's third anniversary @raj808 is calling on the community to work three times harder to get STEEM on Coinbase.
Many other Steem influencers like @reseller are also promoting this call to action...
---
---
Dlike launches Loyalty Tokens and a 1 million Token Bounty Campaign
Dlike if offering Loyalty Tokens and a come-back bonus with the launch of DLike v2.0.
@dlike is also preparing for its IEO by launching a bounty campaign. They will be giving away 1M Dlike tokens to people who help promote the app and its forthcoming Initial Exchange Offering.
---
---
@steemitboard has produced a special badge to celebrate the Steem blockchain's third anniversary...
---
---
moonSTEEM V2 Seeding Event
@moonSTEEM has initiated a Seeding Event in preparation for the launch of version 2 of the game on Monday 25 March.
---
---
Vote for Steem to get on the Paytomat Mobile Wallet
Top 20 witness @thecryptodrive is calling for community support to vote to get STEEM on the Paytomat mobile wallet...
---
---
SteemLogs.Info - a new search tool for Steem
@ecoinstant and @jackmiller are reviving the SteemLogs.Info project.
The long term goal of SteemLogs is to become the go-to search engine multi-tool for STEEM.
---
---
(change on previous day in brackets // n/c = no change)
Follow @penguinpablo & @steem-data for more statistics.
---
NEWS FROM STEEMIT INC
@steemitblog - Engineering Update: Condenser Split, Key Backup, MIRA
@steemitblog - Intermittent Outages Due to DDoS
---
NEWS FROM THE STEEM ALLIANCE
@aggroed - Stars Align- Steem Alliance Structure Proposal Questionnaire Answers
@alexvan - Structure Proposals Questionnaire
@steemalliance - Townhall Recording From March 20, 2019
@steemalliance - Steem Alliance Structure Proposal Voter Registration
Steem Alliance / @snook - Steem Alliance~ A frustrated Ramble by Snook
---
NEWS FROM THE WITNESSES
#2 @thecryptodrive - 8 Days left to vote for STEEM listing on Paytomat Mobile Wallet
#4 @aggroed - Stars Align- Steem Alliance Structure Proposal Questionnaire Answers
#5 @lukestokes.mhth / @lukestokes - Media DAC
---
NEWS FROM KEY PLAYERS & INFLUENCERS
@gniksivart - Looking Back and to the Future of Steem
@hitmeasap - The Launch Of "Minnow-ASAP" Is Near! - Get Your Support Ready
@jenina619 - I am on Everipedia!
@jrcornel - Steem comes in at #10 in China's latest Blockchain Rankings, but lacks real applicability!
@midlet - The Thing About Marketing Steem
@raj808 - 3 Year Steem Anniversary - Lets Work Three Times Harder to List Steem on Coinbase
@shaidon - A Currency Without A Shop Is Useless - So, Now There's Shopsteem
@taskmaster4450 - Crypto-Economics: A Steem Example vs Centralized Platform
---
NEWS FROM COMMUNITIES
@aid.venezuela - Food for Life We have made our first week donation Thanks to all
@homesteaderscoop - We Wanna Know!
---
NEWS FROM EVENTS & MEETUPS
@mariannewest - San Diego - Let's Meet UP - Saturday, 3/23/2019
@redrica - London Steem Meetup | Fri 29 March 3pm onwards | High St Kensington
@votovzla - Pocos días para el Meetup de la blockchain Steem en Venezuela - Adquiere tu entrada
@steemcampuk - A slight change of plan
@dtube.forum - THE DTube FORUM - AN EVENT FOR EVERYONE!
@thealliance - The 'BLOCK' Party (Update - 03/22/19) + Logo Contest Voting!
Visit the Steem Meetups & Events Calendar for a full list of meetups coming up...
---
NEWS FROM DAPPS, APPS & DEVS
@dlike - Dlike Loyalty Tokens and Bonus Rewards
Dlike / @taskmaster4450 - Dlike: 1 Million Token Bounty Campaign
DrugWars/@truthforce - @drugwars has made positive changes, and our IW Drugwars group join our discord
Meeseker / @beggars - How To Listen To Steem Blockchain Events Using Meeseker In Node.js
Steem-Engine / @aggroed - Steem Engine Breakthrough! Completed my first LTC trade on Steem-Engine.com!
@steemitboard - Happy Birthday! The Steem blockchain is running for 3 years
@steemlogs - Announcing SteemLogs.Info project on Utopian.io! Help us mine the blockchain for your great content!
---
NEWS FROM GAMES
@drugwars - Drugwars changing direction: introducing new Editorial director, last update postponement, and more
@drugwars - FUTURE token airdrop and official blackpaper, do not miss your free gifts!
@moonSTEEM - moonSTEEM V2 Seeding Event ! Provably Fair Crash Game Powered by STEEM blockchain
@steemmonsters - $9000 and counting!
Steem Monsters / @holoz0r - Studying the Reduction in Steem Monster Alpha Card Supply
---
MEDIA COVERAGE OF STEEM & STEEMIT INC
CryptoNewsZ - Steem (STEEM) Price Analysis : STEEM's Market on a Flattering Expansion
TokenPost - A look at the Steem ecosystem: Leveraging blockchain to tokenize online content
---
This is #111 (23 Mar '19) of this daily news service.
Please let me know of any important posts or key data that should be included. Comment below or message me on Discord Pennsif#9921
---
[ graphics by @pennsif ]