New Hardware Wallets - Coming Soon

If you asked anyone about a hardware wallets for crypto assets the names you would be told of are: TREZOR, KeepKey and Ledger. Depending on how long the person has been in the cryptocurrency space you may be told about Opendime (hardware wallet for Bitcoin or Litecoin.)
Well all that is about to change. In a previous article I wrote the Kaspersky Lab's hardware wallet, yet to be released and for me it's best feature is the fact it will be a multi coin hardware wallet with several of the popular coins including #Monero. To my knowledge the are a number of monero hardware wallet projects collaboration yet to go live.
Today I will be writing about a new hardware wallet with a different use case. My initial reaction was to ask why would I want .... and they got back to me and I can see how it would be a priceless wallet for many others.
HOLDER Wallet
The product promises to be the kind of hardware wallet you take shopping with you. When i first heard of it these were my concerns:
My Comments to Hodler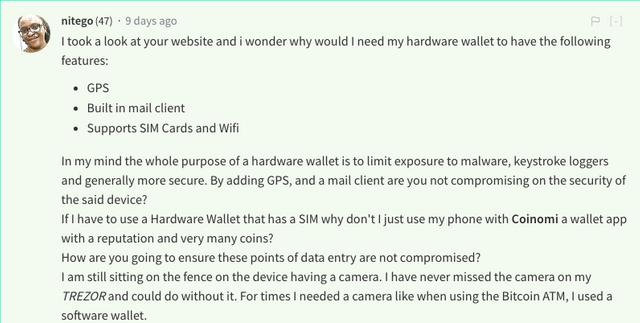 ---
Hodler's Responses

---

---
HOLDER's CORE FEATURES
Built-in GPS Tracker easily locate your HODLER 24/7

Supports Sim Cards And Wifi pay and accept payments worldwide

User-Friendly lightweight and ergonomically designed, incorporating 2.4 or 5.5 inch colour screen

Automated Secure Backup we think about your security so you don't have to
Total Independence no connection to a computer is required
A Completely New Idea combining the benefits of current solutions with our bespoke security
The Big Question
If you had to shop for a hardware wallet would you consider one of these newer products? which set of features will aplea to you? would you go for the above Hodler or below Kaspersky's
KASPERSKY's CORE FEATURES
Secure Element with NFC support
Tamper-resistant microcontroller that securely hosts the wallet application and private keys, supporting DES, 3DES, AES (up to 256 bit), RSA (up to 4096), and ISO 7816 standards, with dedicated storage for encrypted data (up to 1MB).

Two-factor Authentication
Authenticate yourself securely with your device.

BlockVault™ (premium option)
Store a copy of your cryptowallet in a secure offline vault as an emergency backup option.

Currently Supported Currencies
Bitcoin, Bitcoin Cash, Ethereum, Ethereum Classic, Litecoin, Dash, Zcash, Ripple, ERC20.
Ready to support: Bitcoin Gold, Monero, Dogecoin
Both vendors appear to have two price points. This brings me to the next question; when choosing a hardware wallet are your influenced by prices or features?
HOLDER'S PRICES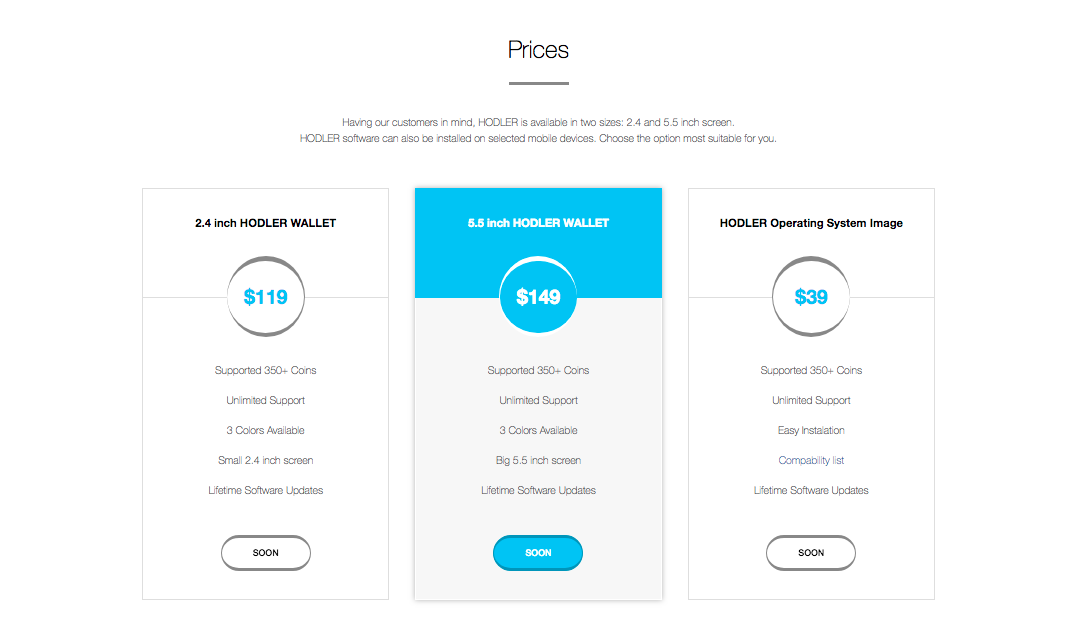 KASPERSKY'S PRICES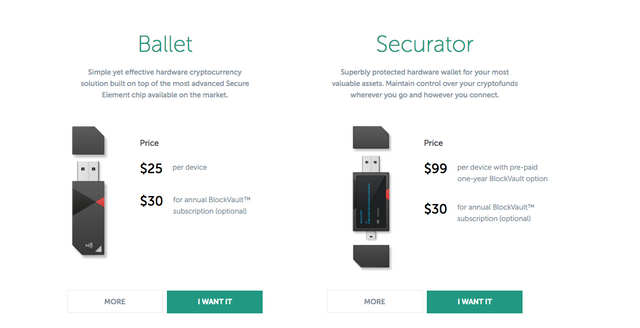 These two are potentially new players in the hardware wallet market. I have only just got a new #TREZOR T, I can not say I am looking for another hardware wallet. That being said the first hardware wallet company that implements #SmartCash would certainly be my next purchase if it's not the TREZOR. If by some special grace all the vendors implement #SmartCash, then the deciding factor would be the hardware wallet that allows the hosting #SmartNodes.
As a Certified Software Tester the product I am most intrudged by is Kaspersky's. I am keen to see how is it they are the first hardware wallet to implement any #Cryptonight coin? I want to see how the vault works and I want to see how the two factor authentication has been designed. Hey this is just me!
This is not a recommendation just a statement that technically I am more interested in the Kaspersky wallets.
To find out more about these products visit the vendors websites:
I will like to know your thoughts on the Hodler and Kaspersky wallets. Please Upvote. Leave a comment, join the conversation.
Have you wonder why the reference to smartcash and what I think about the #smartcash project, read my older articles.
Learn More About Smartcash:
Smartcash.cc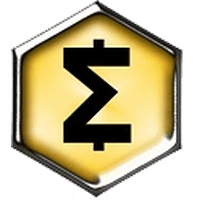 Join Our Community:
FORUM
TWITTER
REDDIT
FACEBOOK
TELEGRAM
DISCORD
INSTAGRAM
Thank you for visiting me. Do you have any tips and trips to share? I like to hear from you all. Please leave a comment, upvote and resteem
My Smart Address: SXYEPzkF9QBsKnyFQwJVdZwe5rJsL94Re9
Please Read My Other Articles
My SmartNodes Update - 60 Days
Kaspersky Lab Hardware Wallet - First Impressions
400 Followers Celebration Contest - SmartCash Giveaway
Reaching My Goals On Steemit - Weekly 250
When a Dip is not really a Dip
EOS Registration Deadline Approaches -Tips for Trezor Users
Anarchaforko First Time Experience - Notes from Acapulco
Smartcash RoadMap Updated
SmartCash Coming To A Shop Near You
SmartNodes - Stay the Course
It's Raining Smartcash
When the going Gets Tough
How to Invest in SmartCash part 1 -for Non Geeks
How to Invest in SmartCash part 2 - for Non Geeks
Introduce your Teens to smartCash
SmartCash Coin of the Future