This morning I went to the bottrackers website to give the bots a gamble.
I saw that sleepless whale was supposed to be throwing a profit at the time I bid.
---
The @sleeplesswhale account was created October 2017.
Currently accepts SBD; maybe STEEM to but I haven't tried.
This bot will upvote comments or posts.
No listed cut off dates.
They are noisy based off the records on Steemworld.org/@sleeplesswhale
No advertised way to get ahold of customer service.
---
I sent my bid of 0.1 as their website suggests and got a screenshot of the end of round bid to do my comparison.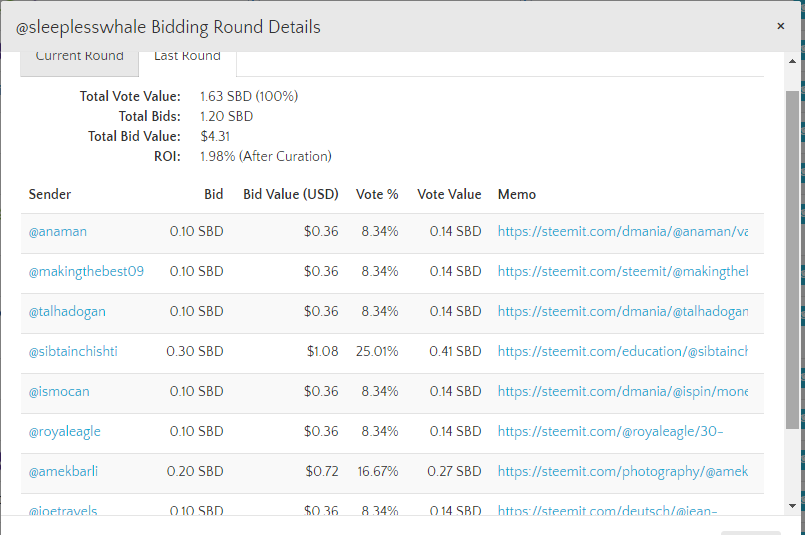 ---
I got a screenshot of the end of the bids and start of vote disbursement showing that 3 people bid after me and everyoe but me got their votes.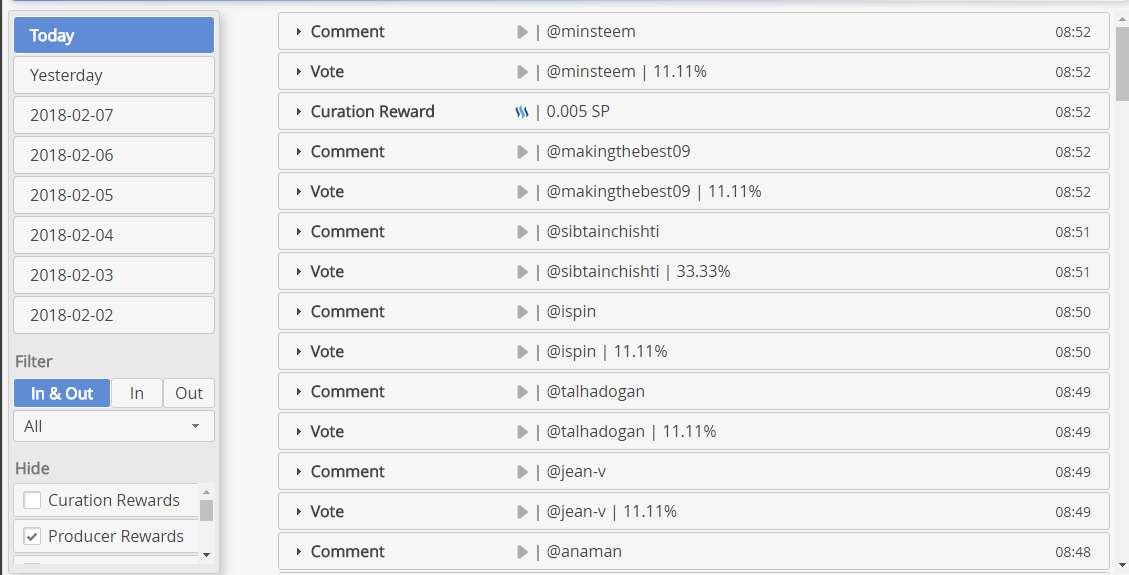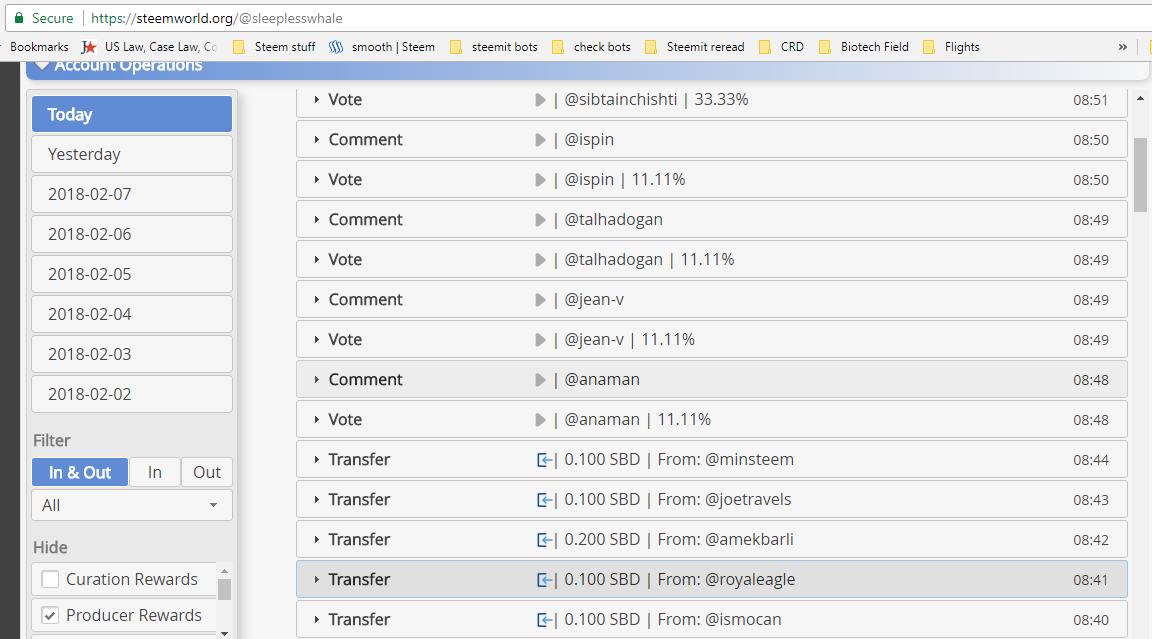 Conclusion: This bot will take your money and not vote if it thinks it can get away with it. That is good if you are one of the people that gets voted on as your vote percent will go up. This is bad if you are the person having your money stole by a dishonest company.
Fine print:
This information was accurate at time of posting, but there is a possibility that the bot owner has changed their code in between when I wrote this and you read it. I will try to keep these up to date but do your diligence before bidding.
I will give you the caution that whenever you use bid-bots you should be prepared to loose part of your investment as people can vote after you and bring your share of the rewards pool down. Always check how the bot performed last round, compare it to how they paid out before you bid and be prepared to potentially loose your investment.
Like my work? Check out the other bid bots I have reviewed, or stop by my weekly contest for redfish and minnows.
Here is a list of bots I have reviewed in #royalbotreviews & #botreviews :
Coming soon non bid bots and an explanation of how to use them and some reviews.
Explanation of how to determine if your bid will be profitable
Here are links to the other bots I have reviewed:
@mercurybot
@bearwards
@postpromoter
@redlambo
@upmewhale
@allaz
@steembloggers
@sneaky-ninja
@booster
@aksdwi
@boomerang Please read about this bot before you use it!