VoteMe - Bid Based Upvote Bot
What is VoteMe?
VoteMe is a bid based upvote bot to boost author reward. As a new user at Steemit, it is very hard to earn reward from writing when you have very few followers. VoteMe bot is here to help you to earn more rewards for you.
Features:
Minimum bid price is currently 0.01 SBD or 0.01 STEEM.
Allows upvote on both posts and comments.
Automatically refunds invalid bids (posts should be at least 6 days old).
Website for tracking other bidders.
Daily earning by delegating your Steem Powers to @voteme.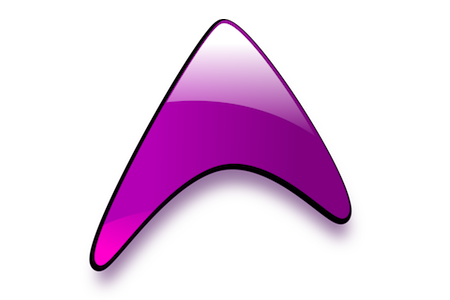 How it works?
It's pretty simple:
Go to Wallet > Transfer minimum 0.01 SBD or 0.01 STEEM to @voteme.
Add your post/comment link into the "Memo" field.
@voteme bot will upvote your content once it reaches to 100% voting power.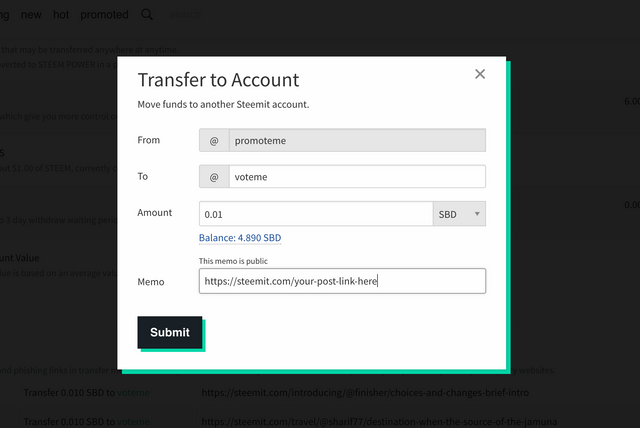 It votes every 2.4 hours. You will get voting power based on your bid value. For example:
You will get 100% of upvote if no one bids during that 2.4 hours window.
If another user sends same amount as you, both will get 50% vote.
How can I see other bidders?
We have setup a bid tracking website to help you check other bidders and make your decision. Here you can check other bidders as well as minimum price for a profitable bid. Check it here: https://votemebot.github.io/tracker/index.html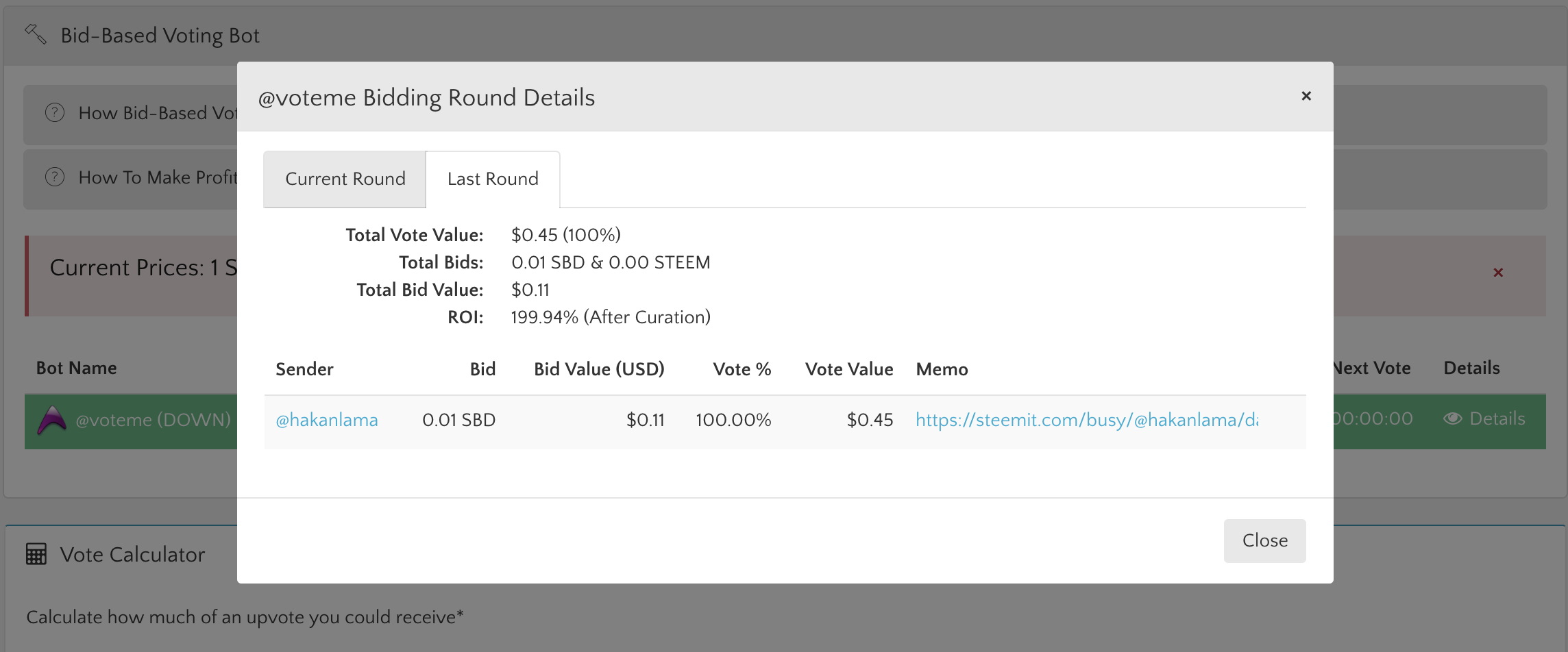 Do you want to earn daily passive income?
Delegate portion of your steem power to earn daily passive income. For more information check following post: Delegate Your Steem Power & Earn Daily Passive Income.
To delegate your steem power, click one of the following links: : 10 SP, 25 SP, 50 SP, 100 SP, 250 SP, 500 SP, 1000 SP, 5000 SP, 10000 SP.