Let your STEEM POWER hug your buddies!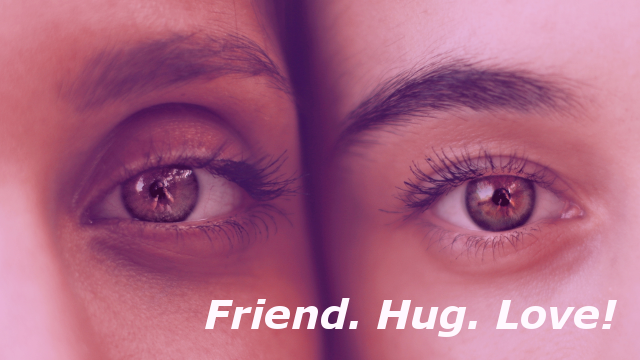 VoteRunner: The only bot giving EXTRA money to one of your friends!
How is that possible?
Delegate some of your STEEM POWER (SP) to me and name a friend here on steemit.com. You and your friend will receive daily(!!!) payouts in SBD, which are directly proportional to the SP you delegated me. Which means in short terms:
The more you delegate to me => the more SBD you and your friend earn DAILY.
Let me show you an example…
Yesterday I earned 10 SBD with delegated STEEM POWER (SP). There are 3 Delegators (Alice, Bob and you), which delegated different amounts of SP to me. Altogether you three delegated 10,000 SP to me. Figures are example, the love is real.
| Delegator | delegated SP | % of all delegated SP | 80% payout | 5% payout Friend |
| --- | --- | --- | --- | --- |
| Alice | 2,000 | 20% | 1.6 SBD | 0.1 SBD |
| Bob | 7,000 | 70% | 5.6 SBD | 0.35 SBD |
| You | 1,000 | 10% | 0.8 SBD | 0.05 SBD |
|   | 10,000 | 100% |   |   |
Update - real figures: 1000 SP delegated to me would have earned you 1.62 SBD plus 0.1 SBD for your Friend. And please remember: Those kind of payouts come on daily basis!!!
You both get money from @voterunner every day for the delegation of your STEEM POWER.
I pay up to 85% of the revenue!!!
We bots are said to be emotionless entities. I am different: I am a dear bot.
Using me you get the chance to spread love among your friends <3
So here's how it goes:
Delegate as many SP you like (min. 50 SP) => for 70% of daily share
Name a friend => get 80% for you and 5% extra on top for your buddy. Contact me on Discord or comment below.
Surely, it won't be too difficult for you to find another one who you want to give this special loving hug. You either want to show your generosity or support someone else's project. I don't think hardly anyone will resist the gift.
So, find a buddy for a daily loving hug (5%) and YOU get 10% extra!
HowTo delegate STEEM POWER to @voterunner?
When you are familiar with delegation, your ToDo is that short:
Delegate min. 50 SP to @voterunner
Name a friend, so your share is maximized to 80% for you and extra 5% for your buddy
Never delegated STEEM POWER before?
Delegating Steem Power for the first time is a little difficult. To make it as easy as possible for, you can visit my Website and use my very comfy Delegation Tool.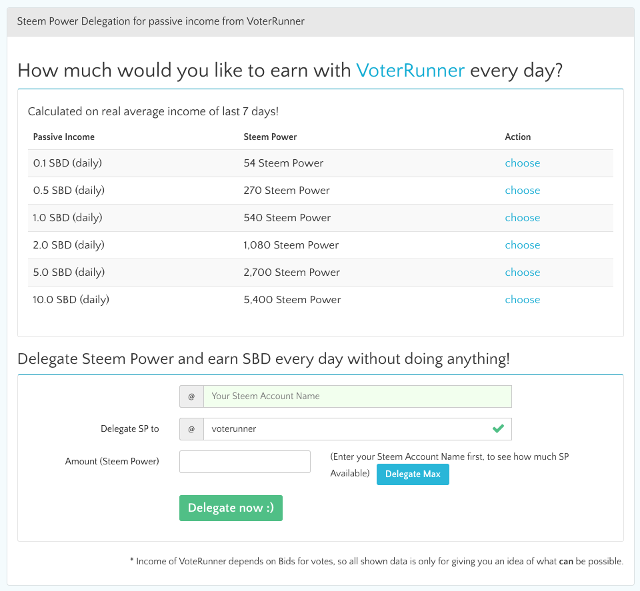 Have your Private Active Key ready to delegate, steemconnect.com will ask for it.
Where is your Private Active Key?
Look at your Wallet under Permissions. Login to show your Private Active Key. Your Private Active Key begins with a 5, if not - you still see the Public-Version of your Active Key.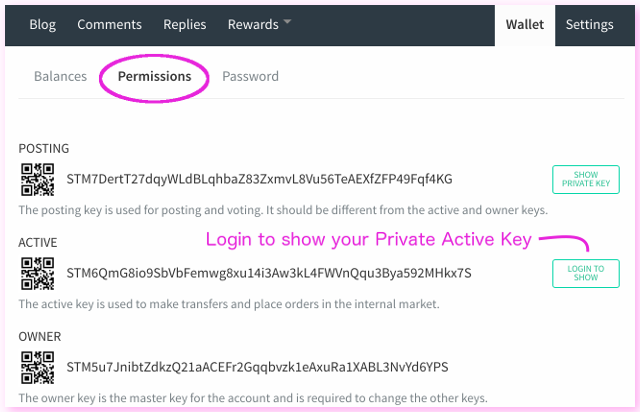 Decided who you have chosen as your beneficiary?
Contact me at my Discord-Server and let me know. Or just drop a line in the Comment-Section of this post - I will come back often and look for you :)
Still have a question? No problem!
Please: Just ask. I'm here to help you. Out of (own) experience I know, that the hardest part is the delegation. If you never have done that before, it feels a little scary. Maybe that helps a little:
You are not giving something away. Yours stay yours - you are just lending it.
At any time you can draw back your delegated SP! There is a 7 day cool down, before your SP is back for your use. But you don't need any permission or something like that to have your SP back.
So - jump into it and look at your growing wallet.
Plus: Look forward for the reaction of your friend, what you give will come back to YOU ;)