Discovering Crete, Part 16 - The palm beach of Límni Préveli I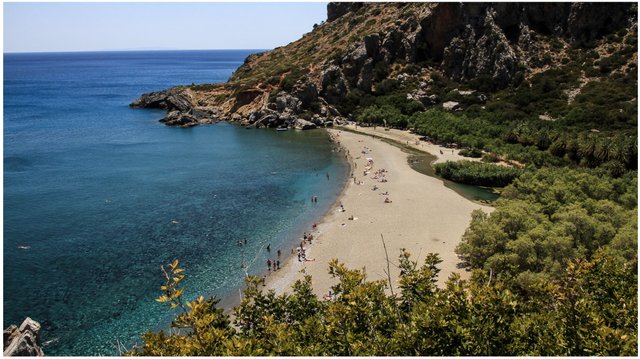 Greetings Steemians!
Slowely but surely my travel report comes to an end. But before that I would like to present you my personal highlight of my Crete stay: the palm grove of Límni Préveli, reportedly one of Island's the most beautiful beaches.
The beach is located at the end of a river valley west of Agia Galini. On both sides of the river grows a veritable jungle of palm trees, eucalyptus and the ever-present oleander shrubs. Upstream you can find enchanting fresh-water swimming spots in a seemingly tropical surrounding.
At the river mouth a large lagoon lake has formed, whose reed beds attract ducks and many other water birds. A true paradise for bird watchers. On both sides of the beach high rock walls pile up, perfecting the dramatic setting of the entire location.
I wish I had known that the beach can be reached by boat starting each morning from Agia Galini. Because getting there over land has proven to be quite tedious. Coming from the east one has to drive on a pretty rough dirt road for which - retrospectively - an off-road vehicle would have been highly recommended. I did not have one and so I had to drive really at snail's pace, hoping the tires would survive the hardship. Well, they did. Finally, the rock walls bordering the beach must be overcome on foot. A pleasure after the bumpy ride.
So let's get there: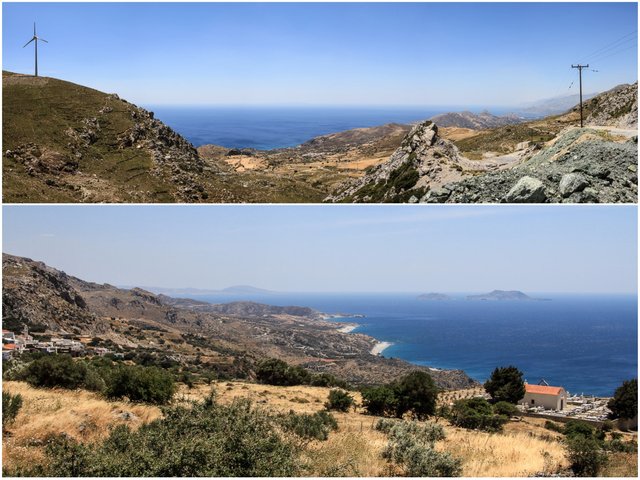 No valley without a mountain range.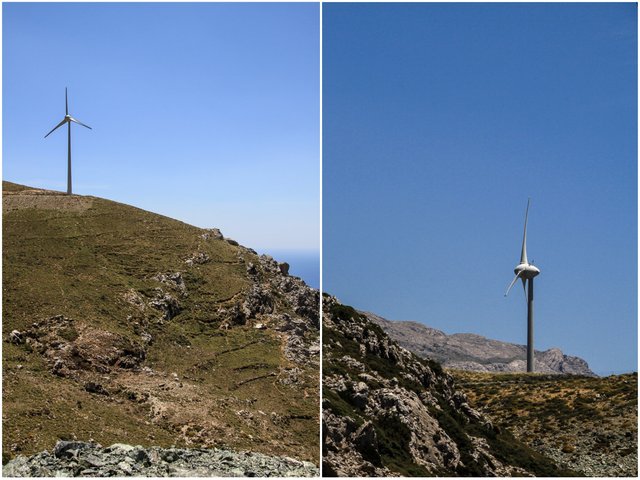 Aeolus is blowing incessantly here.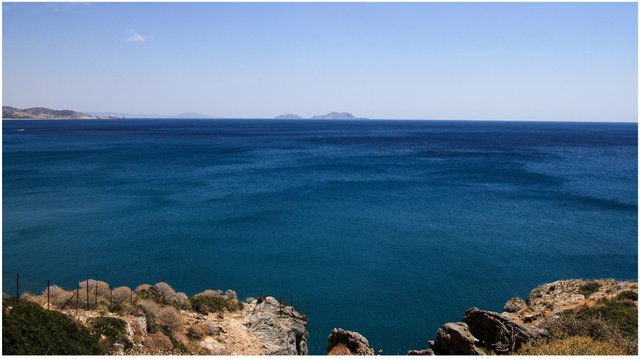 Into the blue.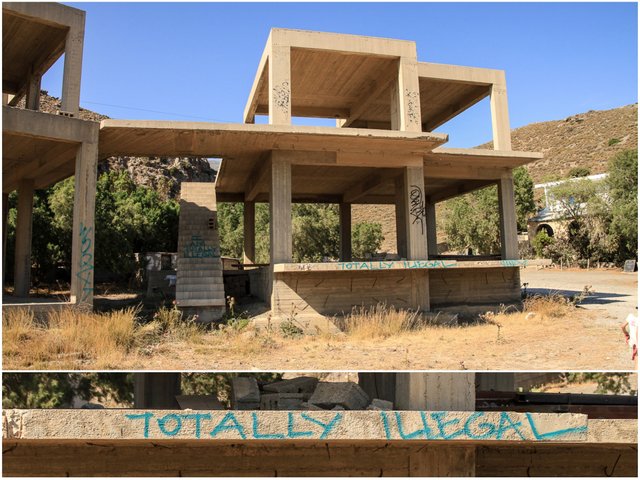 A seemingly controversial construction project along the road.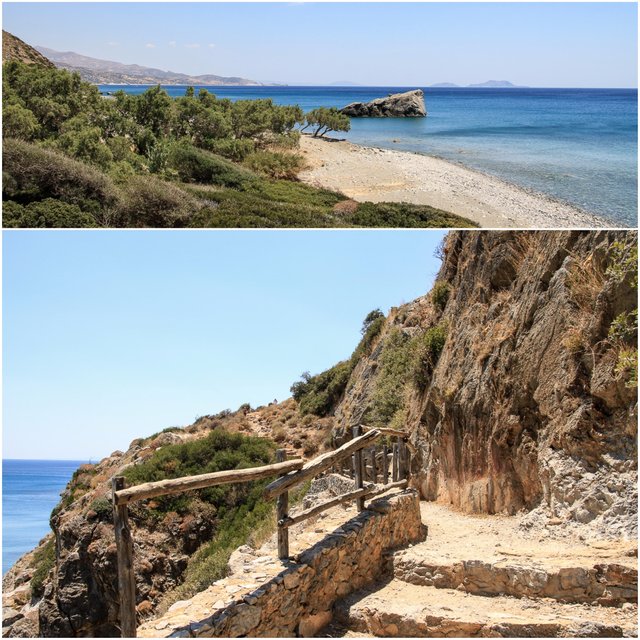 And further on foot over the cliff.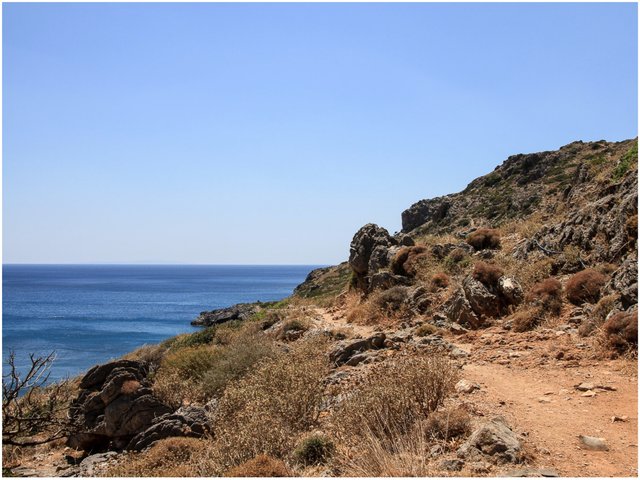 Just one more corner...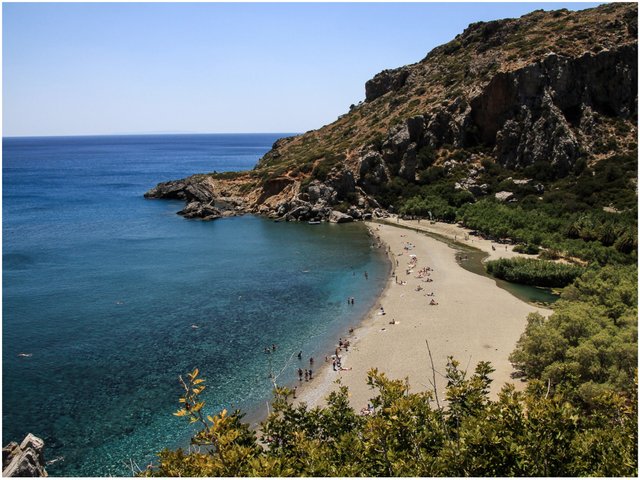 ...and there it is, the palm beach of Préveli. A beautiful sight, isn't it?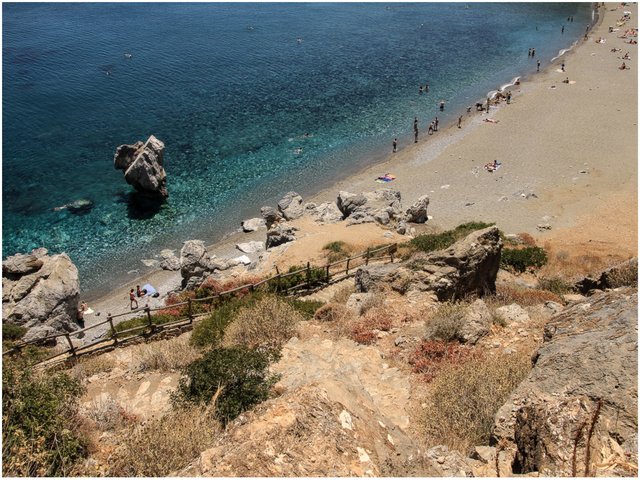 One last descent before I can plunge into the cool wet.
I hope you enjoyed this first glimpse on Límni Préveli. Don't miss the next episode where you can follow me to the lagoon lake and into the valley with it's marvelous palm grove.
Thanks for watching and 'til next time!
Shaka
---
All photos were recorded by myself with an Canon EOS 7D / Tamron 18-270 mm in Mai 2018. All rights reserved.
---
Discovering Crete - All previous posts:
| | |
| --- | --- |
| | |
| Part 1, Agiofárango I | Part 2, Agiofárango II |
| | |
| Part 3, Monastery Odigítrias I | Part 4, Monastery Odigítrias II |
| | |
| Part 5, Phaistos I | Part 6, Phaistos II |
| | |
| Part 7, Phaistos III | Part 8, Mátala I |
| | |
| Part 9, Mátala II | Part 10, Kamilari |
| | |
| Part 11, Agía Galíni I | Part 12, Agía Galíni II |
| | |
| Part 13, Zarós | Part 14, Island glow |
| | |
| Part 15, Back country trip | |