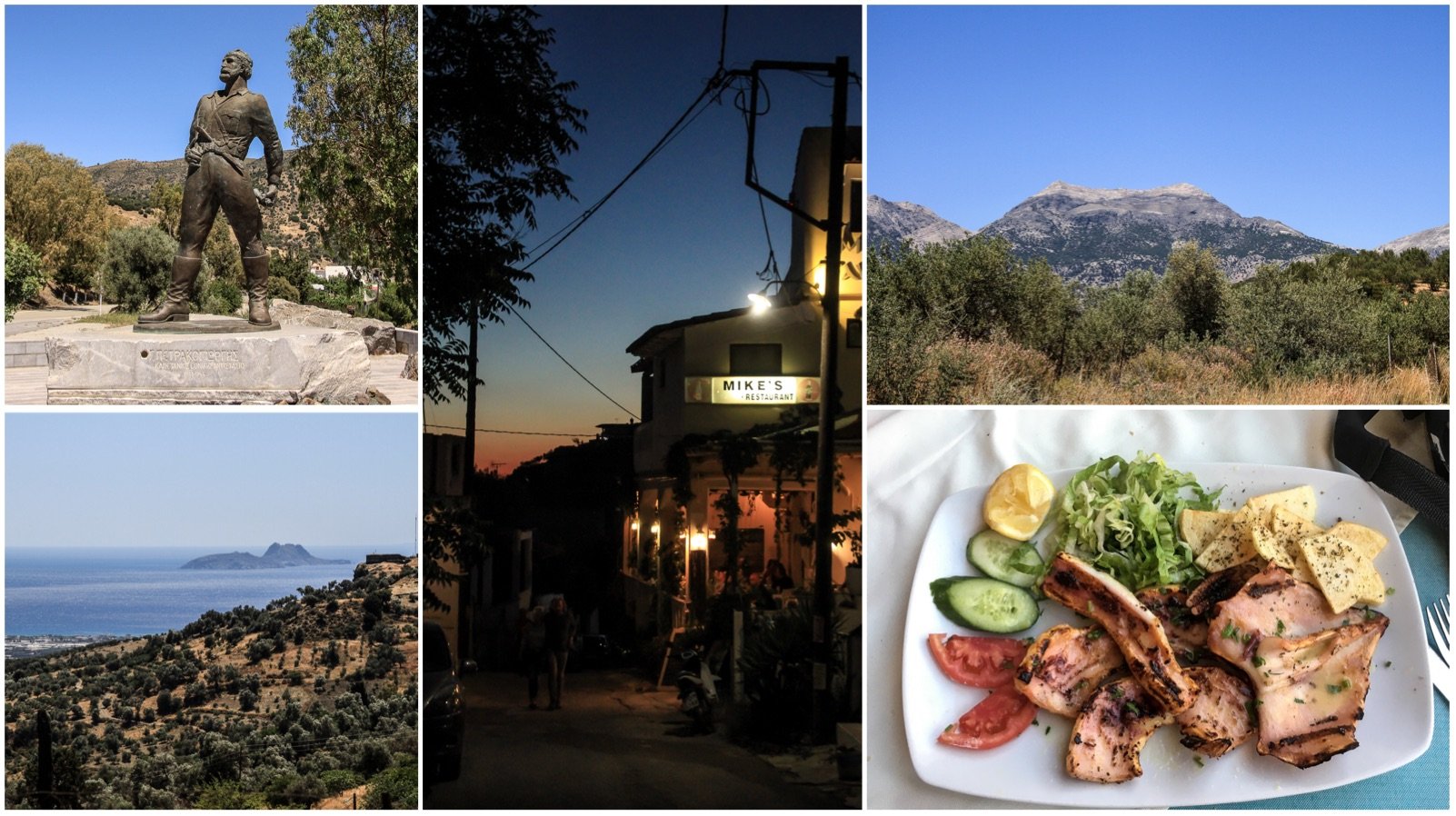 Greetings Steemians!
Usually I like to explore new places by walking or hiking. On foot I can devote all my attention to the surroundings and it leaves enough time to let new impressions sink in.
But when time is limited and I still want to get a sense for a certain region, I sometimes just get in the car and drive off. With my camera ready on the co-driver seat I stop at the roadside whenever I see something worth capturing.
Towards the end of my stay on Crete I decided to undertake such a road trip to explore a bit the backcountry between Mátala and the mountains of the Psiloritis massif. I had no specific destination but rather a vague direction. Maybe I could spot something worth a second visit for further exploration on foot.
I started close to Kalamaki with the foot hills of the Psiloritis already in view: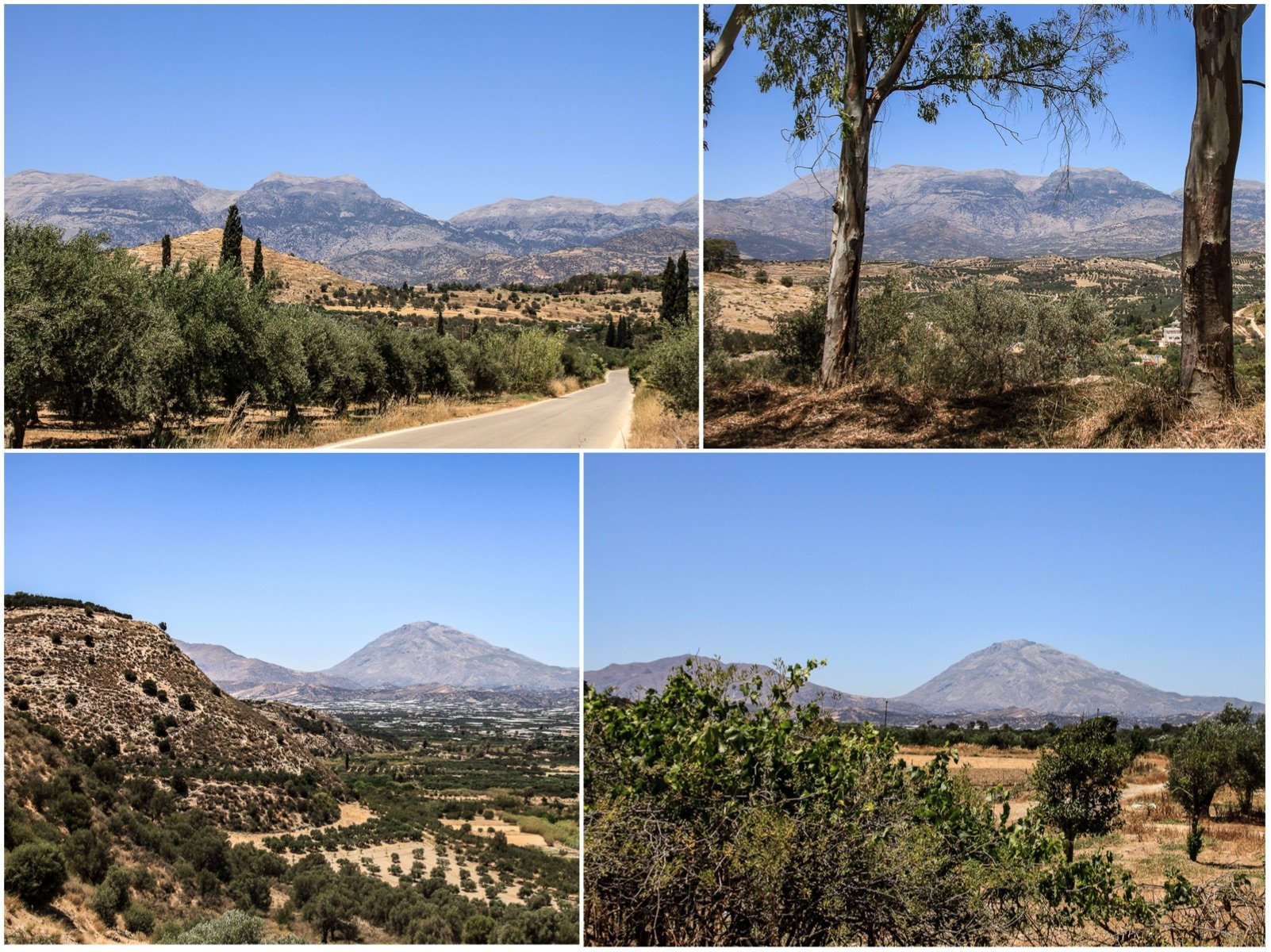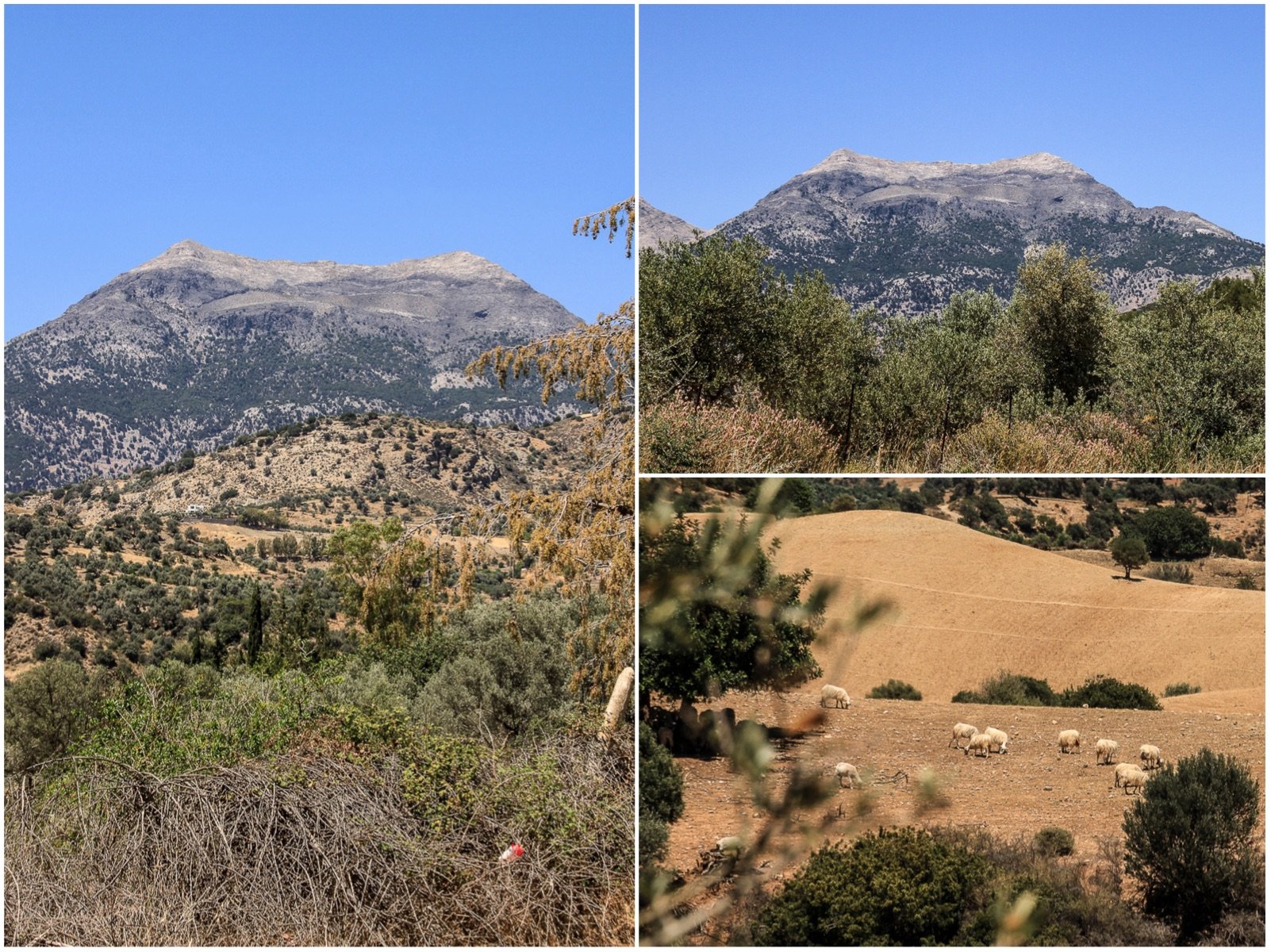 Can you spot the dark shadow at the right of the mountain flank, just above the vegetation line? This is in fact the entry of a large cave, the Spílio Kamaraikó. Minoan artefacts were found in it. I realized this just after my trip by checking pictures in the web. The cave can be reached in a three-hour hike starting in Kamáres. Next time maybe.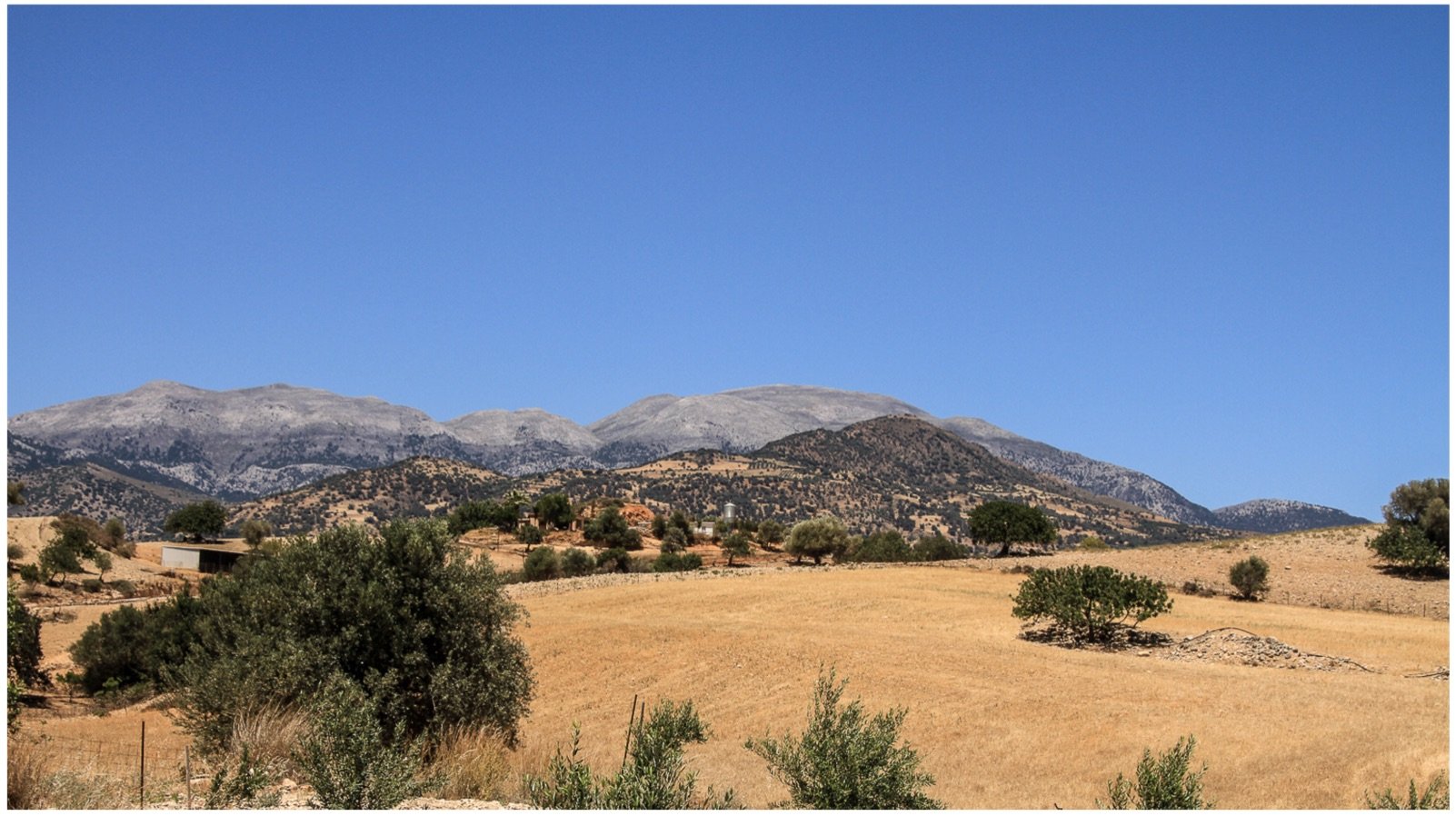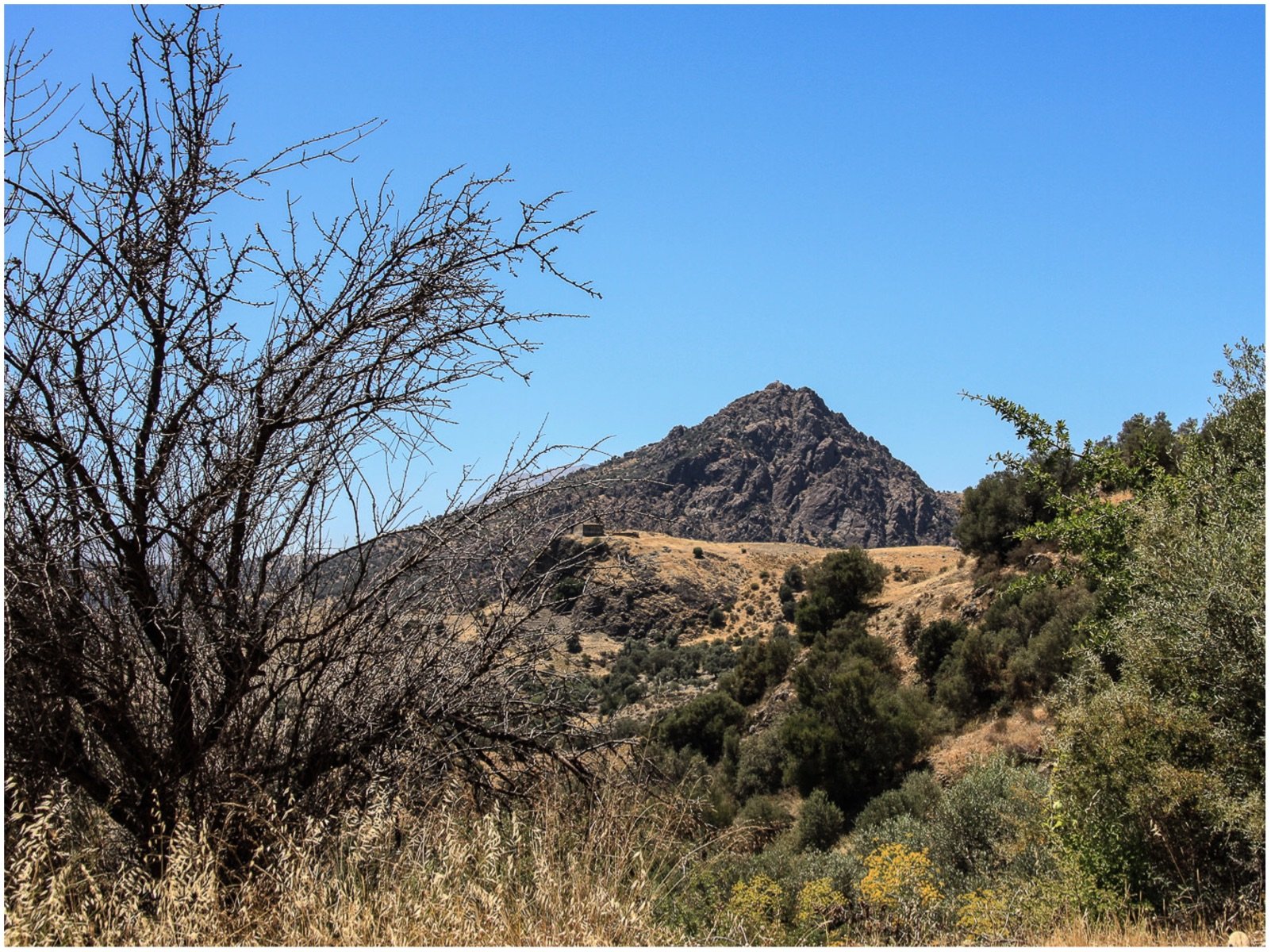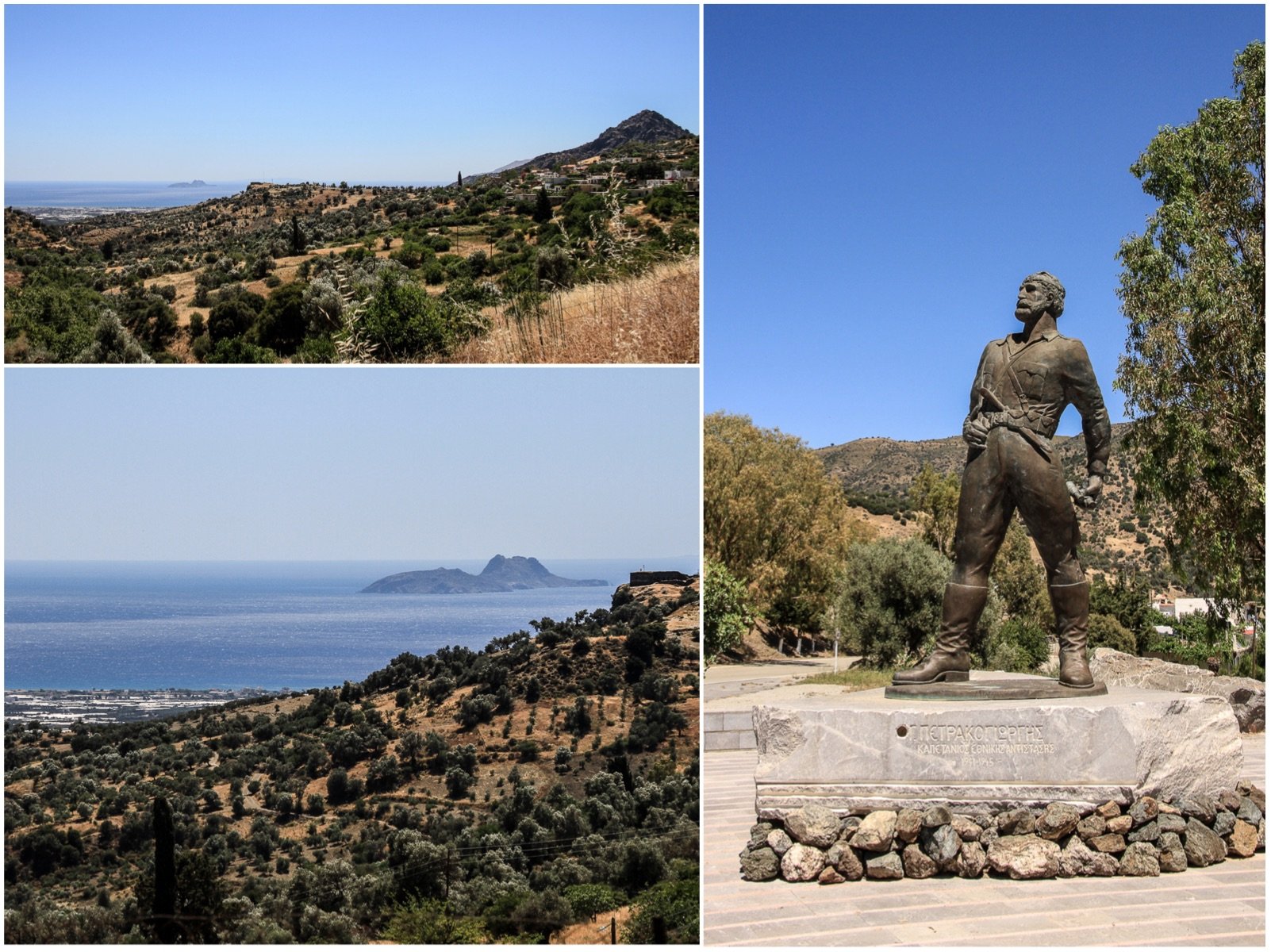 A marvelous view back on the plains of Messara opens up.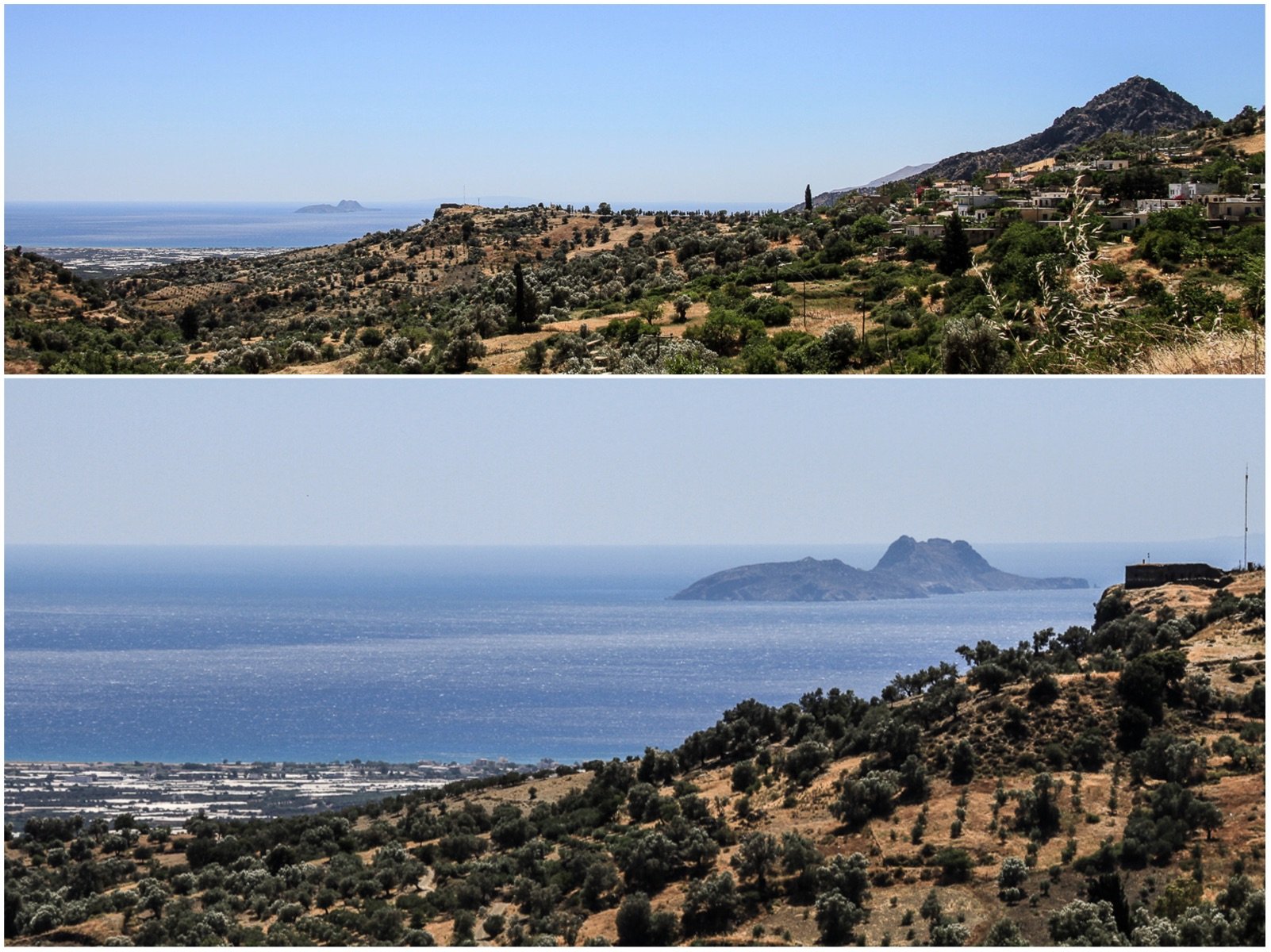 A nice turning point. It's time to think about dinner :).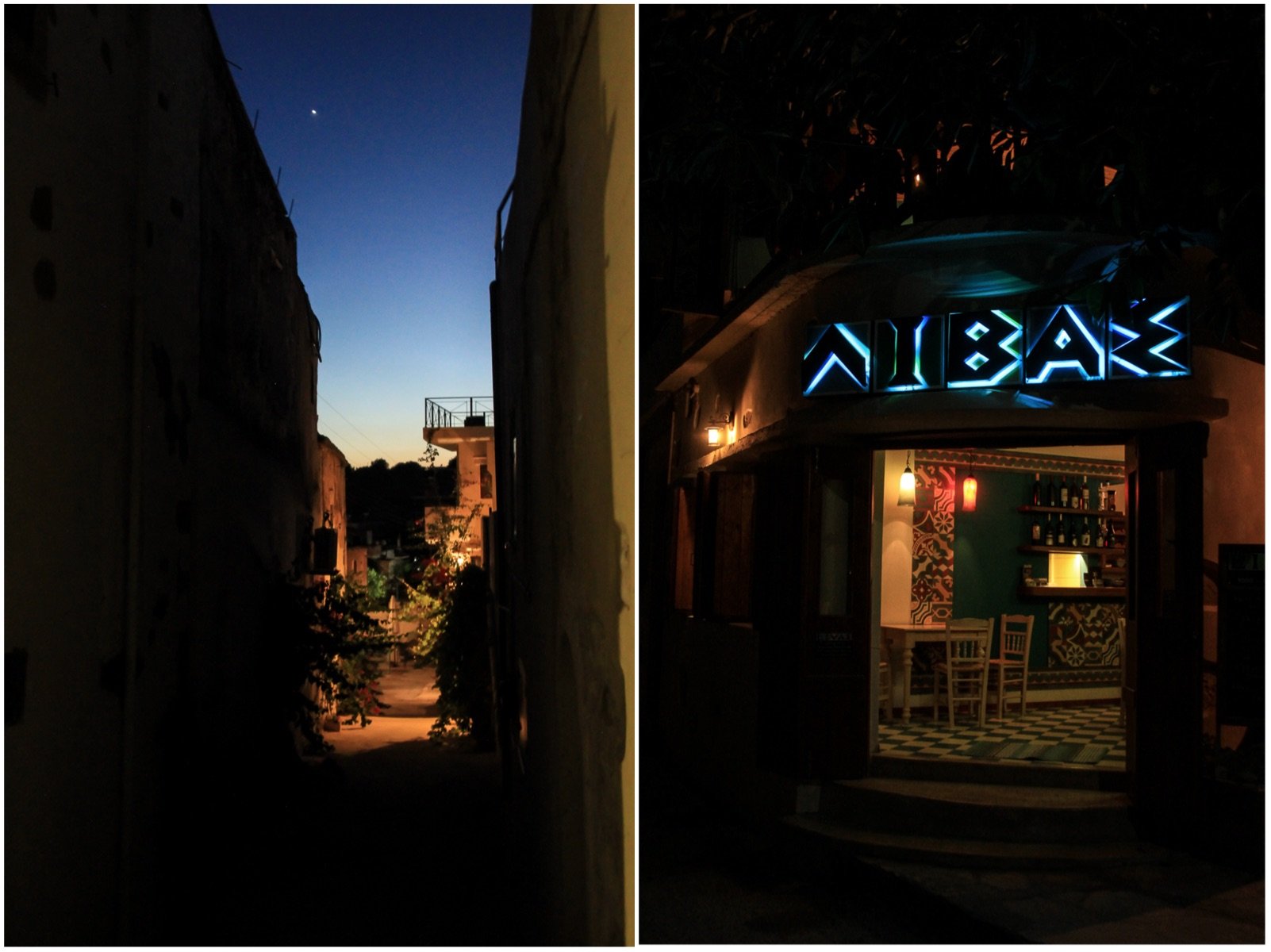 After a short pit stop in my holiday home, I arrive in nightly Pitsidia.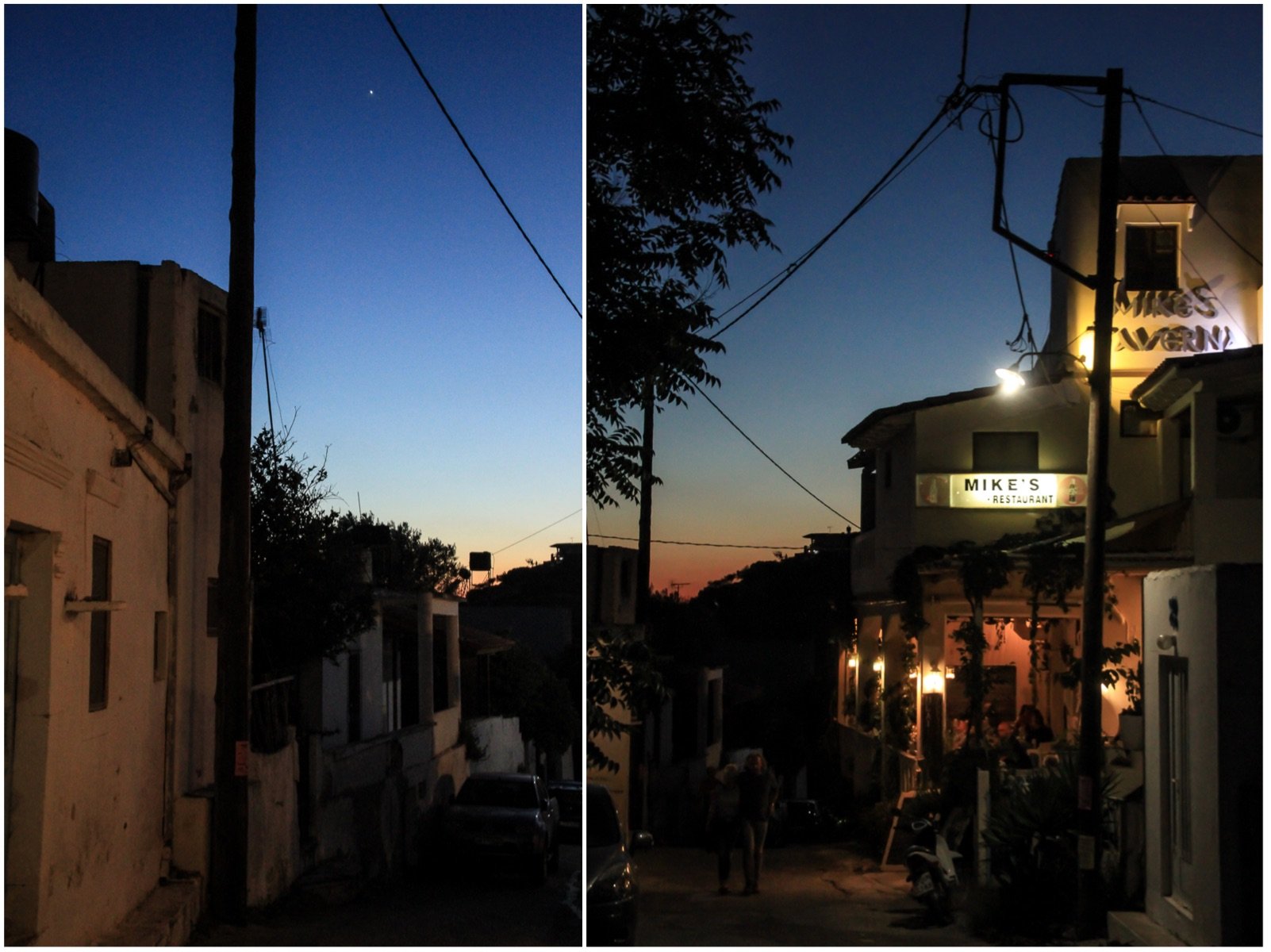 Mike's Taverna is the place to go for the hungry.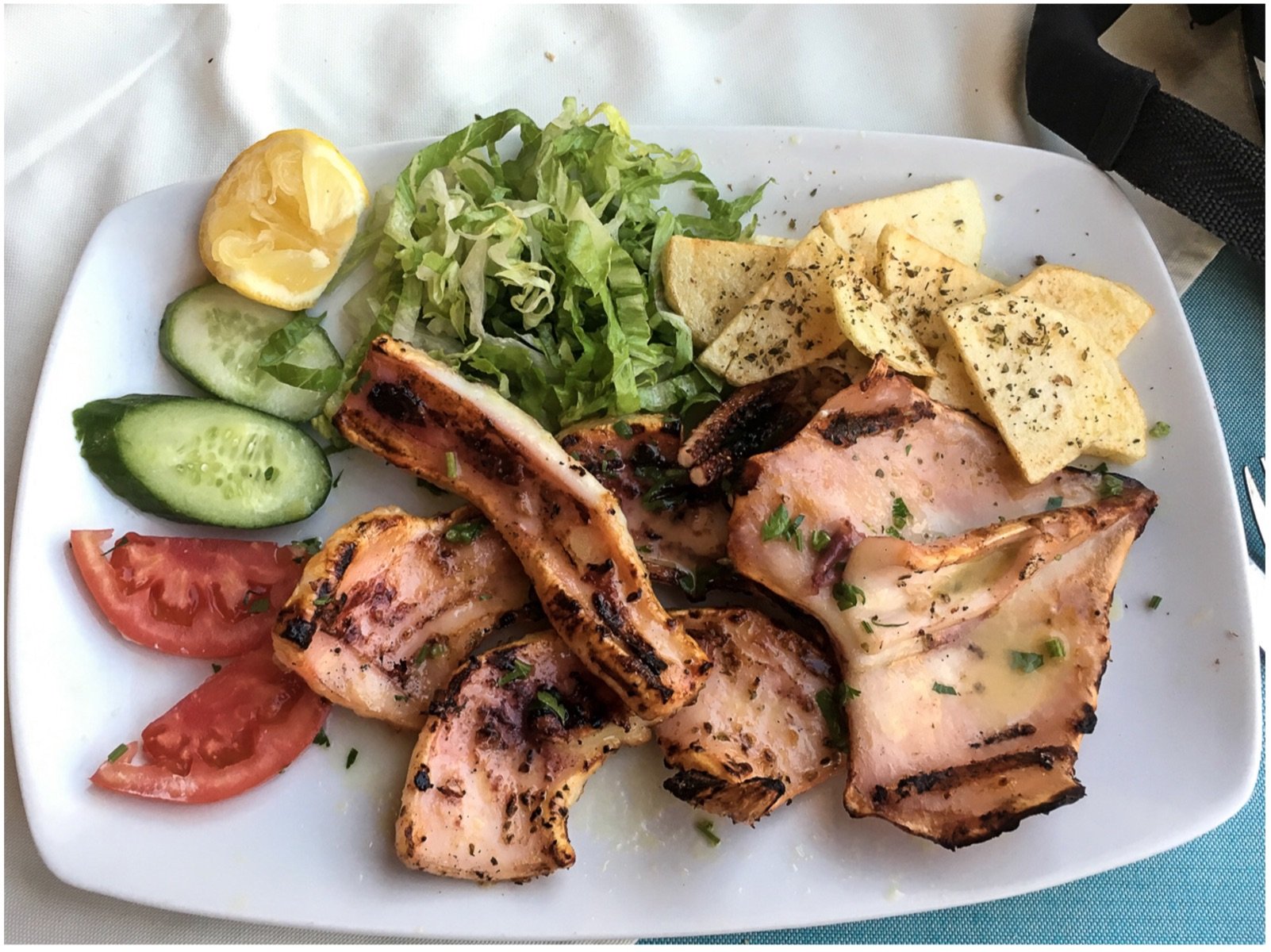 Grilled squid. Plain, simple and absolutely delicious! The perfect ending for today's road trip.
Thanks for watching and have a great day on Steemit!
Shaka
---
All photos were recorded by myself with an Canon EOS 7D / Tamron 18-270 mm in Mai 2018. All rights reserved.
---
Discovering Crete - All previous posts:
| | |
| --- | --- |
| | |
| Part 1, Agiofárango I | Part 2, Agiofárango II |
| | |
| Part 3, Monastery Odigítrias I | Part 4, Monastery Odigítrias II |
| | |
| Part 5, Phaistos I | Part 6, Phaistos II |
| | |
| Part 7, Phaistos III | Part 8, Mátala I |
| | |
| Part 9, Mátala II | Part 10, Kamilari |
| | |
| Part 11, Agía Galíni I | Part 12, Agía Galíni II |
| | |
| Part 13, Zarós | Part 14, Island glow |