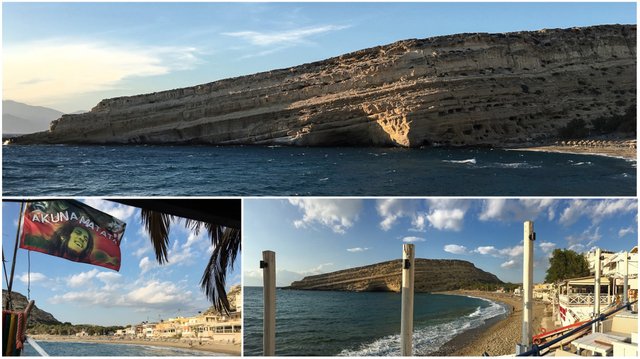 Greetings Steemians!
Welcome to the continuation of my Cretan discovery tour. In today's article I will show you around the colourful port town of Mátala.
According to Greek mythology, Mátala is no less than the founding place of European history. Because it was Mátala, where Zeus had brought the king's daughter Europa, who later became the first queen of Crete. The previously unknown continent was then named Europe.
Today Mátala is on of the most visited touristic spots in south-central Crete. The number of restaurants, taverns and souvenir shops provide an idea of how crowded the alleys become in high season.
In the sixties Mátala was discovered by hippies and war resisters who settled in the many caves along the bay. Accepted by the inhabitants, they began to live according to their own social modell. Cat Stevens is one of the more famous contemporaries, who lived there for a while. Consequently, the place got more and more the reputation of a trendy meeting place, which then - how could it be otherwise - increasingly attracted backpack tourists in the seventies and eighties. So it was only a matter of time before the touristic mainstream entered the stage. Still, outside the high season one can still enjoy the special atmosphere of the place.
But see for yourself: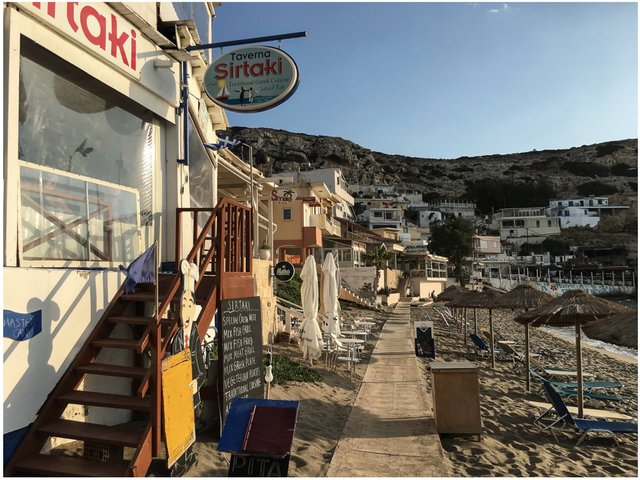 A footbridge along the lovely bay with one tavern lining up after the other.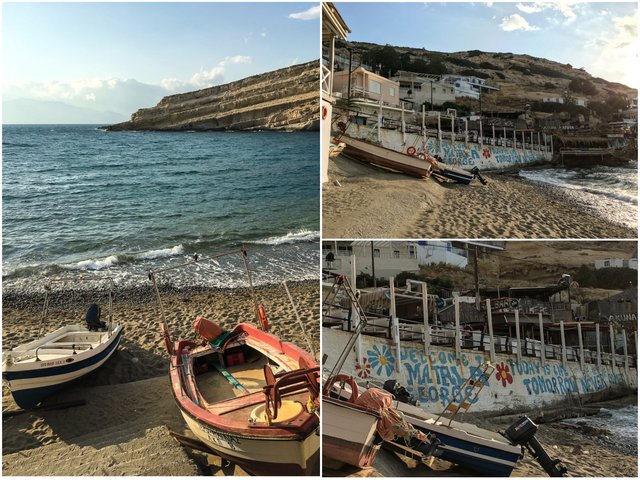 The motto of the former hippie community, painted on the harbour wall: "Today is life, tomorrow never comes."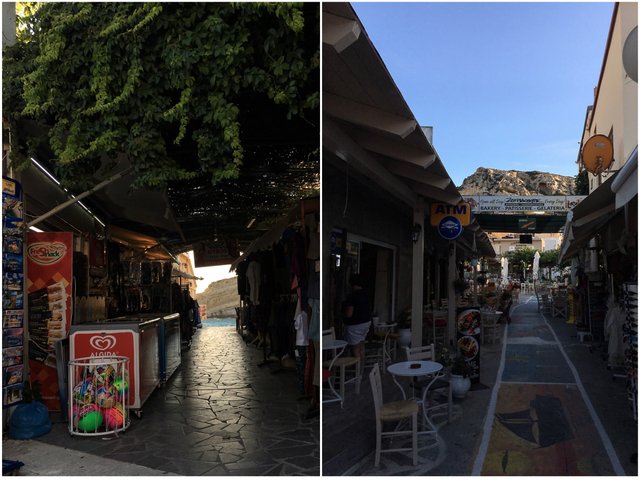 Entering the alleys with the souvenir shops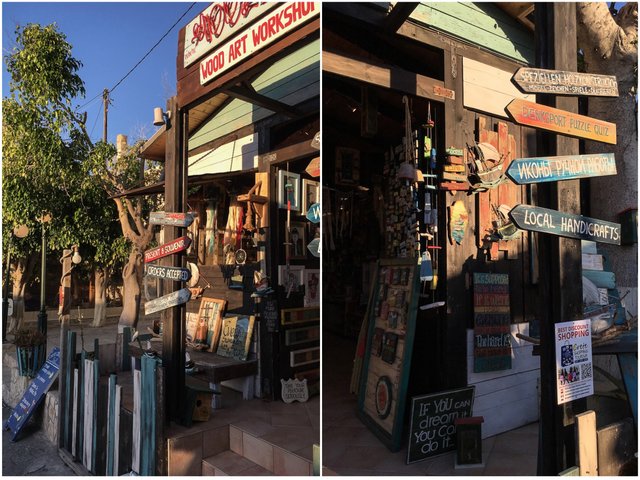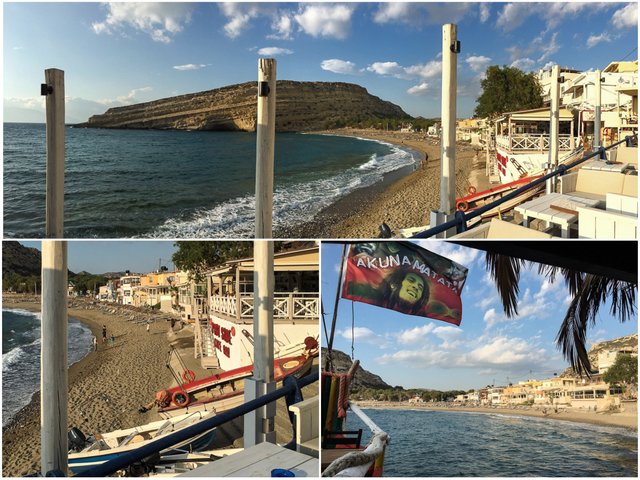 The entire bay lit in the golden evening sun.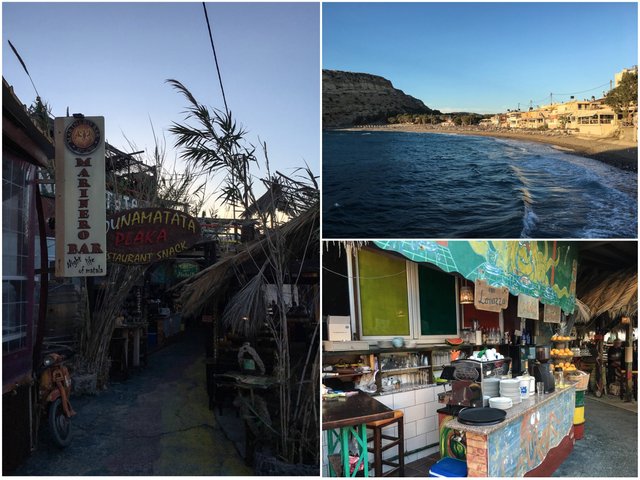 Time for a tasty cretan dinner!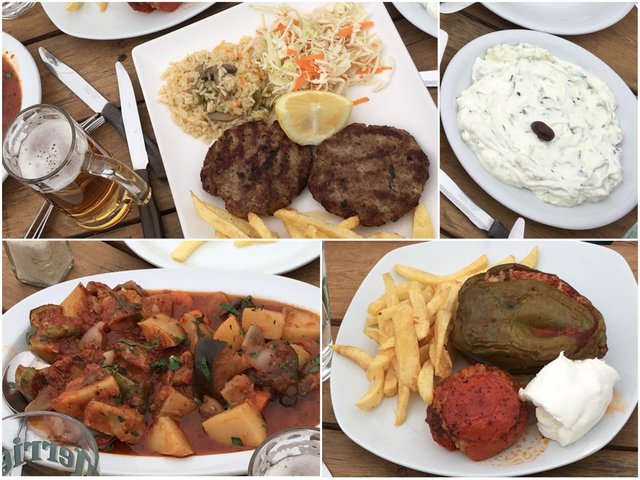 Rich in taste, rich in calories - time to plan the next hike...:)
Thanks for watching!
Shaka
---
All photos were recorded by myself with an iPhone 6S in May, 2018. All rights reserved.
---
Discovering Crete - All previous posts: