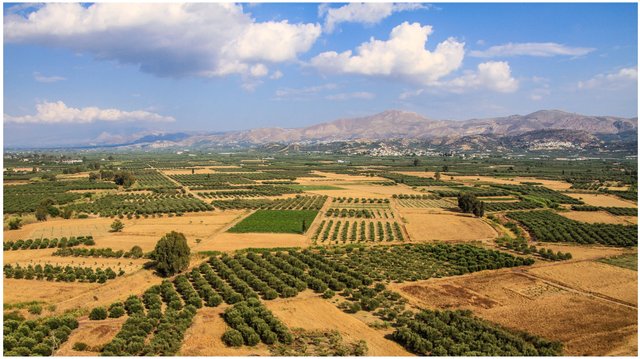 Greetings Steemians!
In today's section of our tour through Phaistos we enter the central court of the Minoan palace. You can find the links to the previous parts of this series at the end of this post.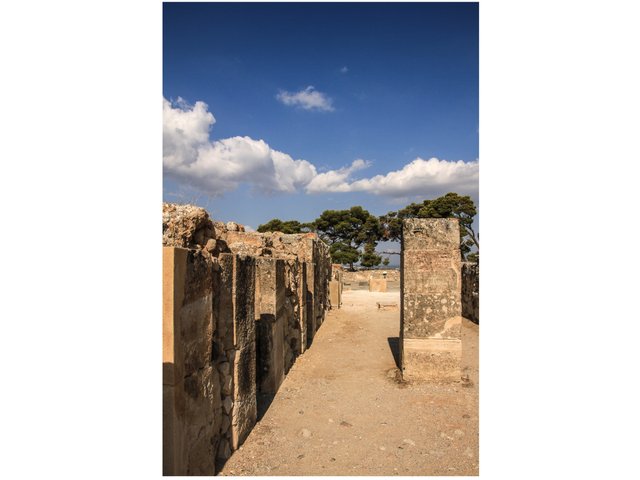 We reach the center of the palace through a former colonnade corridor that connects the west with the central court.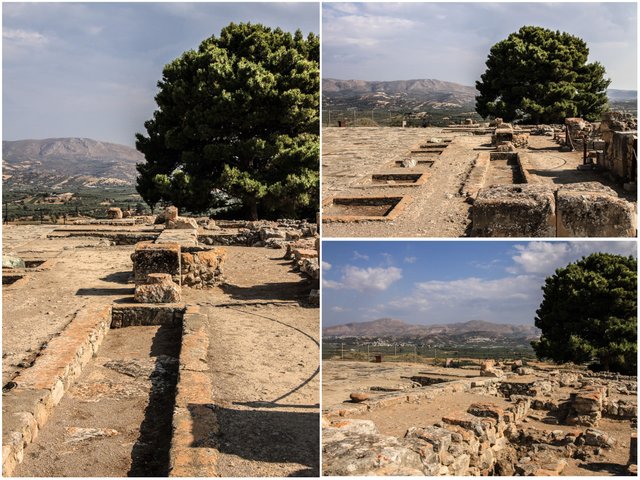 Like the west court, the central court has already been established in the city's first construction phase around 1900 BC.
The large central square is a building element of all Minoan palaces and represents the centre of economic, social and religious activities. The court is layed out as an elongated rectangle and paved with limestone plates. Two colonnades lined the court, from which games or ritual acts could be followed by spectators.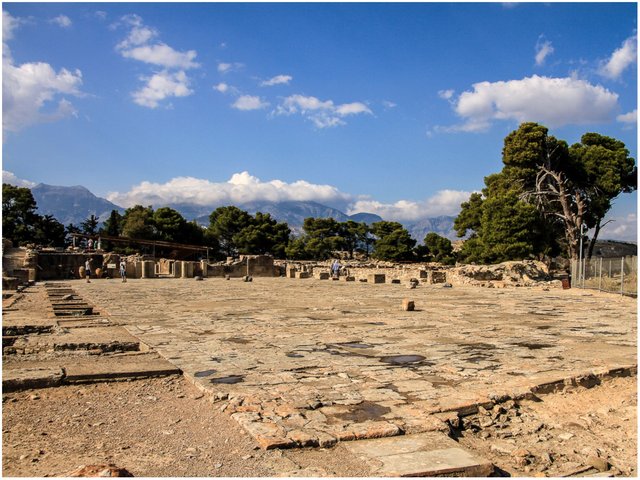 On the left one can nicely see the cavities that framed the pillars of the former colonnade. At the northern end of the court reconstructed columns mark the entry towards the king's quarter.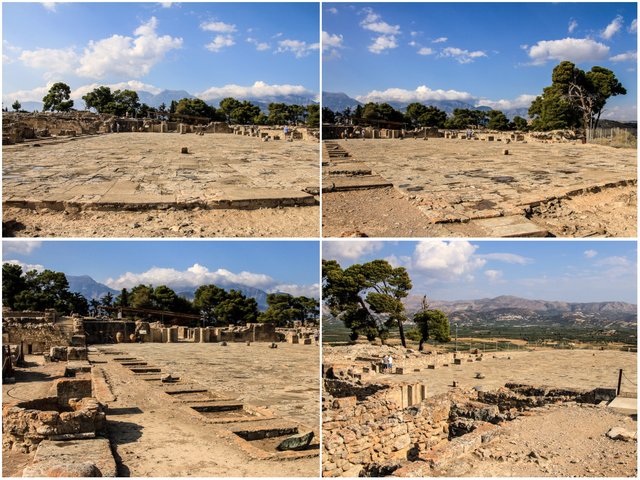 Towards the lower west one can see the remnants of a well. The view from the palace hill on the plains is really amazing.
After a short while of walking across the court one perfectly understands why this location had been chosen for the foundation of the city. Whoever approaches the hill will be spotted early-on. In fact, artefacts have been found which prove a settlement already in the Neolithic Age. Lucky the clan that was able to occupy this hill first.
I hope you enjoyed the visit of Phaistos so far. In the next post I will conclude with a few more photographic highlights from this historic place.
Until then, thanks for watching and have a great time on Steemit!
Shaka
---
All photos were recorded by myself with an EOS 7D / Tamron 18-270 mm in May, 2018. All rights reserved.
---
Discovering Crete - All previous posts: