Discovering Crete - Part 3, The Monastery of Odigítrias I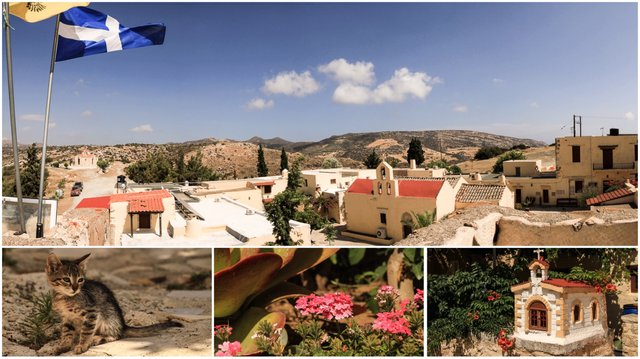 Greetings Steemians!

Today's destination of my Crete-Tour is the monastery of Odigítrias. The solitary cloister can be reached after a 10 km drive starting off from the small village of Lístaros.
Predestined by its isolated location, the monastery was originally built as a fortified complex. As mentioned in my last post, the region had suffered from pirate raids during medieval times. Such a fortress was thus vital at that time, not only for the monks, but also for the ordinary inhabitants of the region.
There is still an old escape tower where the monks were able to retreat and defend themselves in an attack.
The monastery is still inhabited by a few monks. One of them was present and kind enough to explain me the way inside the complex.
So let's have a look!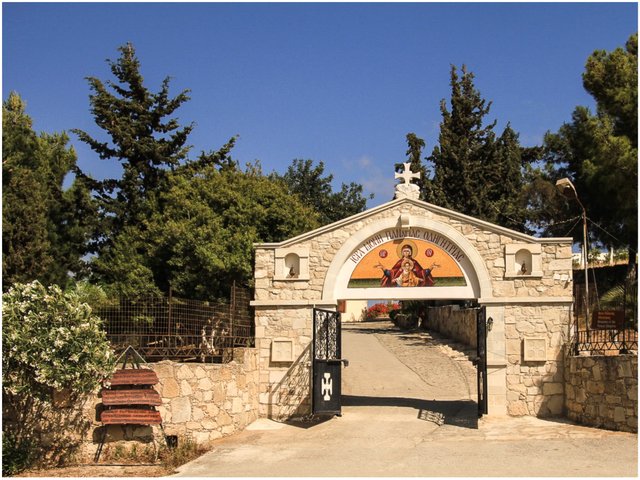 The entrance to the monastery leads through an archway, behind it the front garden of the complex.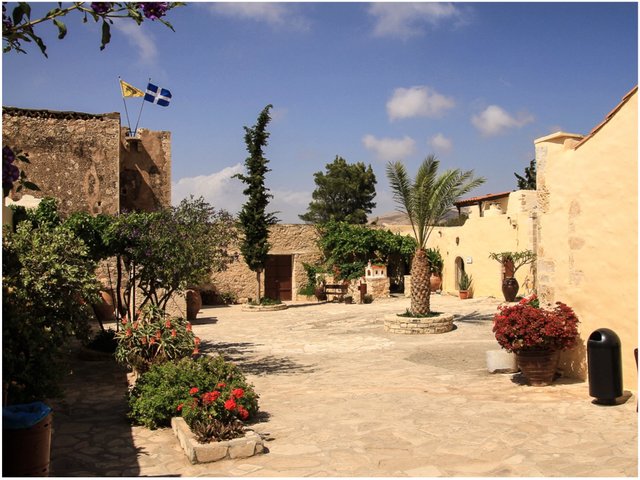 The sunlit courtyard.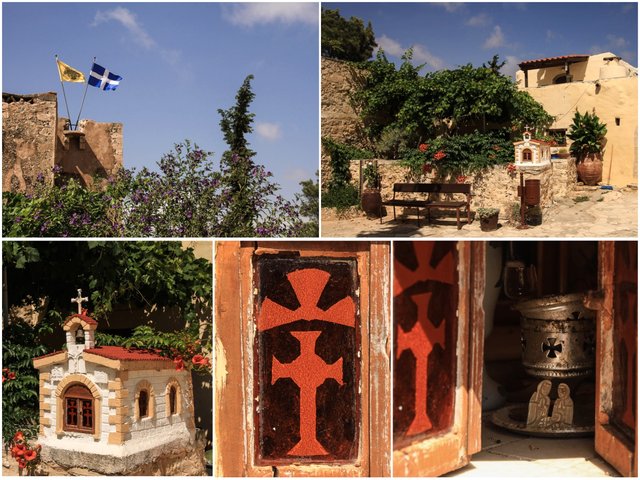 In the lower panel a miniature chapel. These so-called iconostases can be found in many places on Crete. This one hides a finely carved miniature.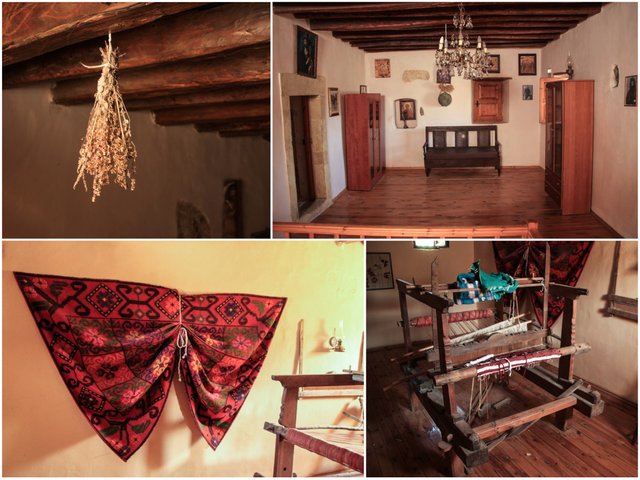 On the way up inside the escape tower one can have a look at former living and working rooms. In one of the rooms stands an old weaving loom.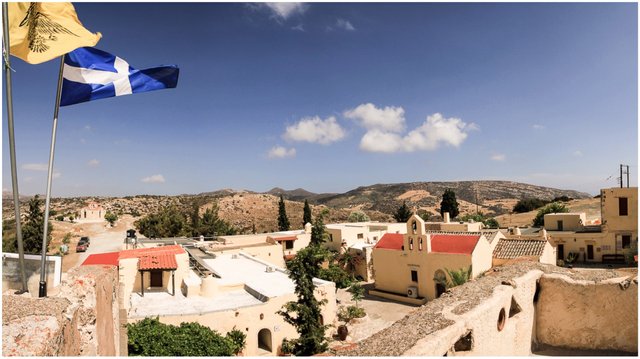 A marvelous panoramic view from the top of the tower.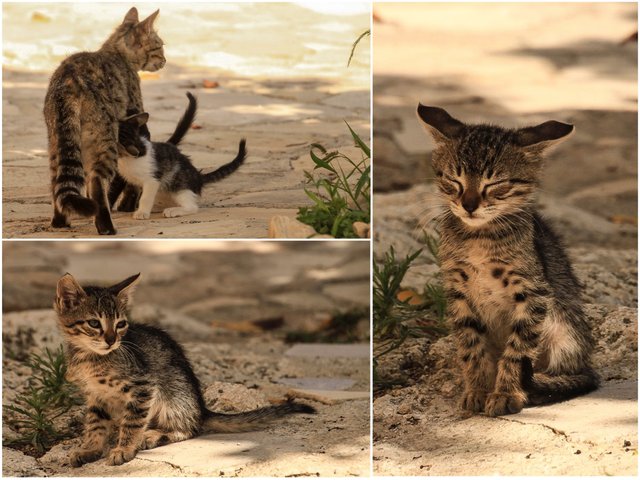 Back in the courtyard I came across another group of residents. Aren't they lovely?
In the next episode I will show you more interior views of the monastery, including the opulently equipped central church.
Until then and thanks for watching!
Have a great day on Steemit!
Shaka
---
All photos were recorded by myself with an EOS 7D / Tamron 18-270 mm in May, 2018. All rights reserved.
---
Discovering Crete - All previous posts: