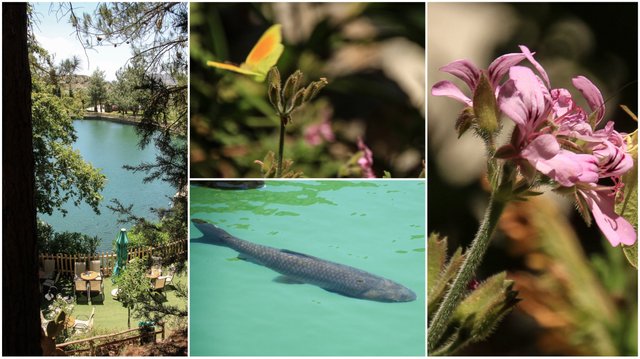 Greetings Steemians!
If you followed my Crete tour until now, you may have gathered the impression, that this island is rather scant and short of water. And that is actually the case, at least regarding the bigger part of it's land area. Almost every lot of cultivated soil requires irrigation with groundwater.
However, there are also regions where water isn't scarce at all. The closer one gets to the foothills of the mountain ranges, water all of a sudden becomes abundant. Such as in Zarós, a village located at the exit of a deep gorge in the Psiloritis massif (if you are interested, you can check for the precise location on the awesome Steemit Worldmap).
Numerous mountain streams are funneled into the lake Vótomos, a large retaining pond above Zarós. It harbours the villages main attraction, it's famous trout farm: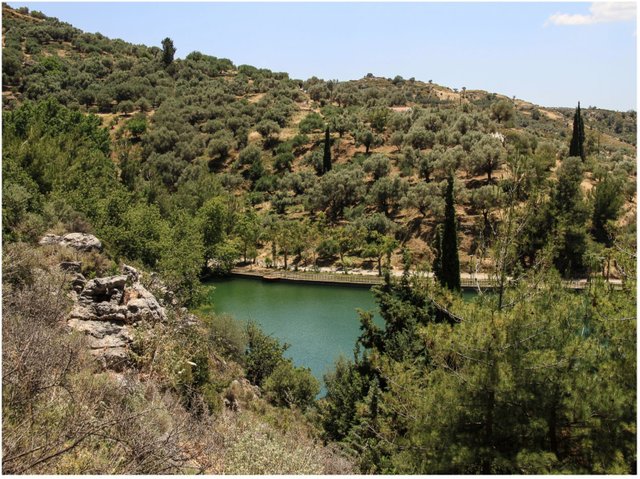 A first glimpse at Lake Votomos while descending from the gorge.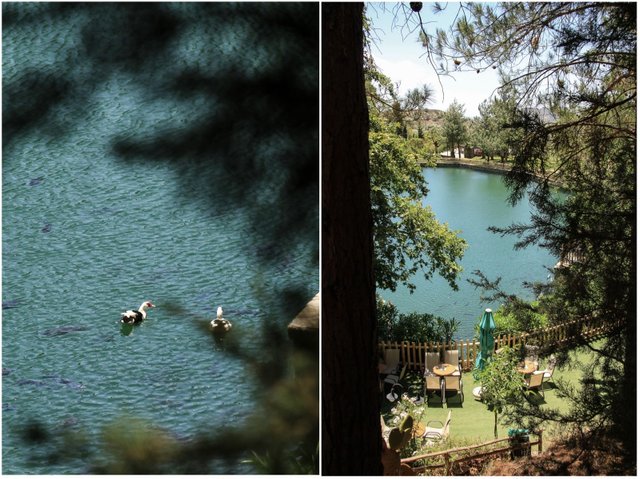 On the left one can already spot the trouts as diffuse shadows under the water surface. At the lake's border is a hotel and a tavern that offers the freshly catched trouts in different variations.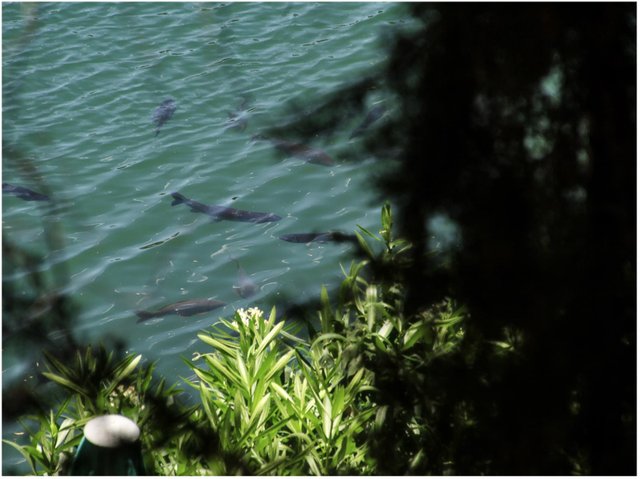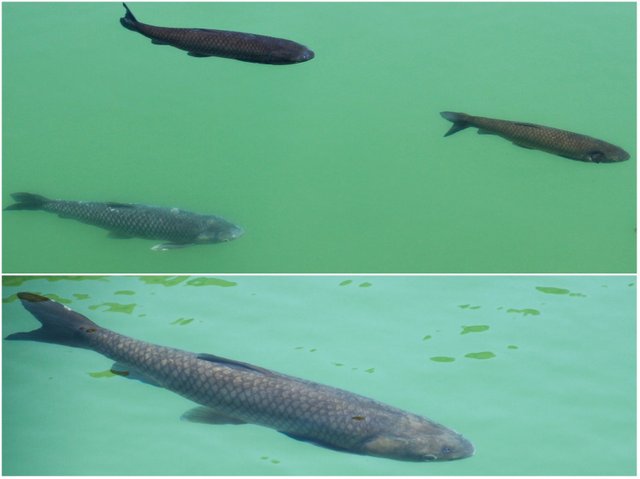 Some of the trouts were the biggest I have ever seen.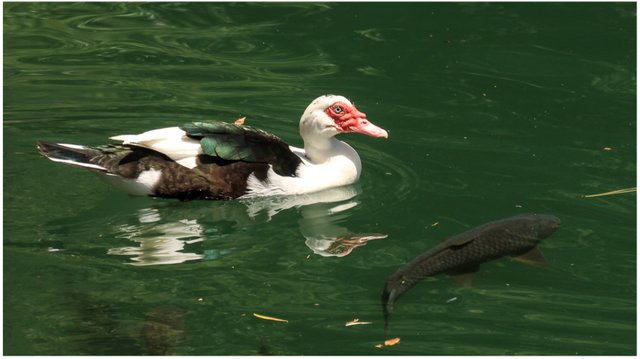 There are also a lot of ducks on the lake. They learned that the trout farm provides them opulent food supply, too.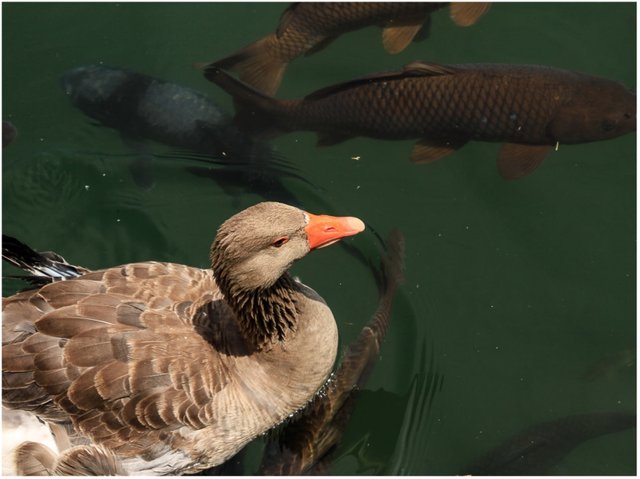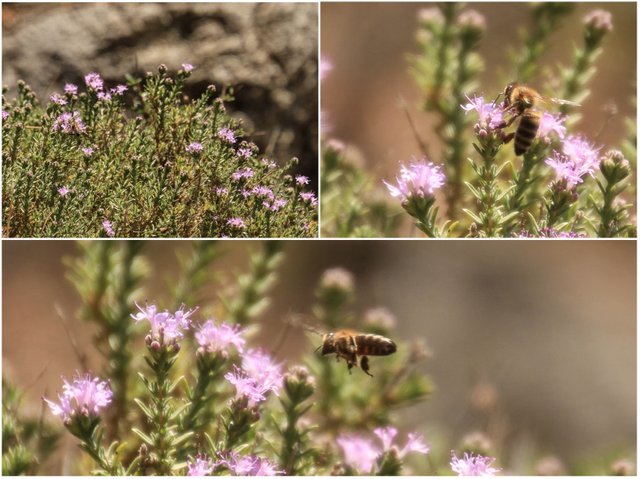 Lots of wild thyme growing here. Enough for the bees and for me and so I took a couple of branches for todays dinner at home.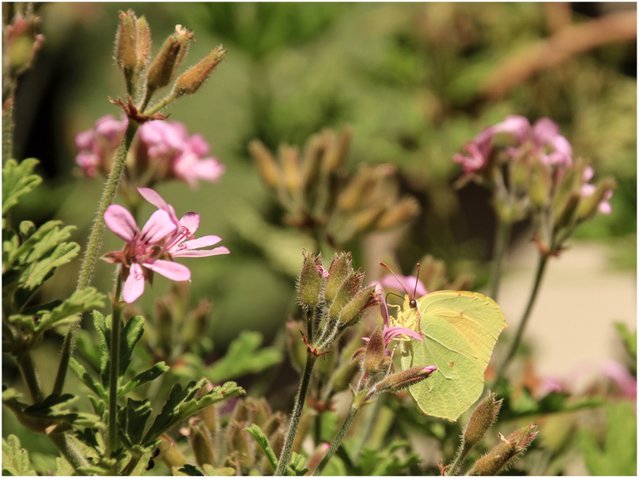 Is this a brimstone butterfly? @faltermann, can you help me out here? :) Or does anyone else know?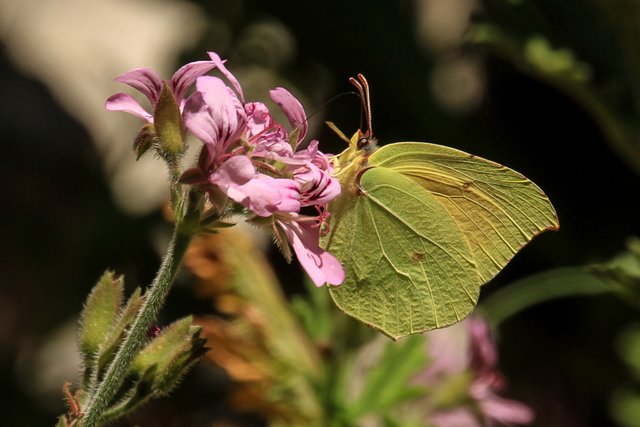 Whatever your name is, thanks for keeping still this short moment!
Thanks for watching and 'til next time!
Shaka
---
All photos were recorded by myself with an Canon EOS 7D / Tamron 18-270 mm in Mai 2018. All rights reserved.
---
Discovering Crete - All previous posts:
| | |
| --- | --- |
| | |
| Part 1, Agiofárango I | Part 2, Agiofárango II |
| | |
| Part 3, Monastery Odigítrias I | Part 4, Monastery Odigítrias II |
| | |
| Part 5, Phaistos I | Part 6, Phaistos II |
| | |
| Part 7, Phaistos III | Part 8, Mátala I |
| | |
| Part 9, Mátala II | Part 10, Kamilari |
| | |
| Part 11, Agía Galíni I | Part 12, Agía Galíni II |