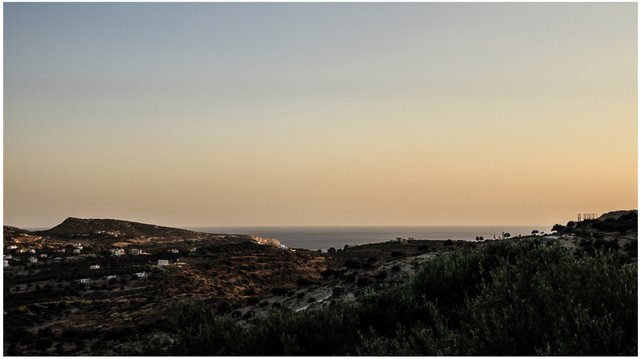 Greetings Steemians!

Late evening has been my favorite time of day during my stay on Crete.
When the setting mediterranean sun casts it's golden rays on the olive groves and the whitewashed village houses it creates such a warm splendour that my eye could hardly get enough of it. And in addition to what is visible, it's the temperature, the silence and the scent that adds to the whole impression. Therefore, photos can only partly convey that kind of special atmosphere.
With the following sceneries I nevertheless give it a try. I recorded those in some distance above Matála.
Without further remarks, I let the pictures speak for themselves: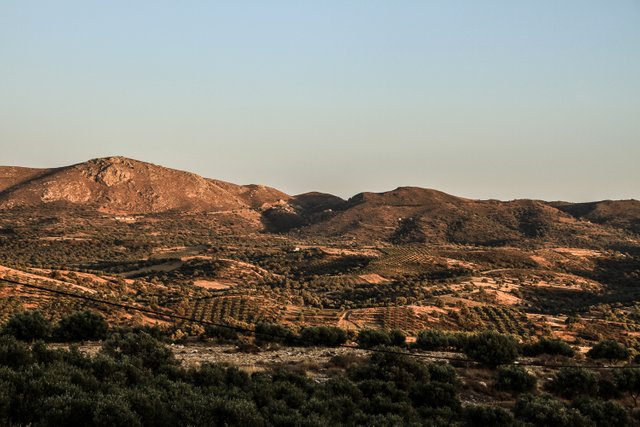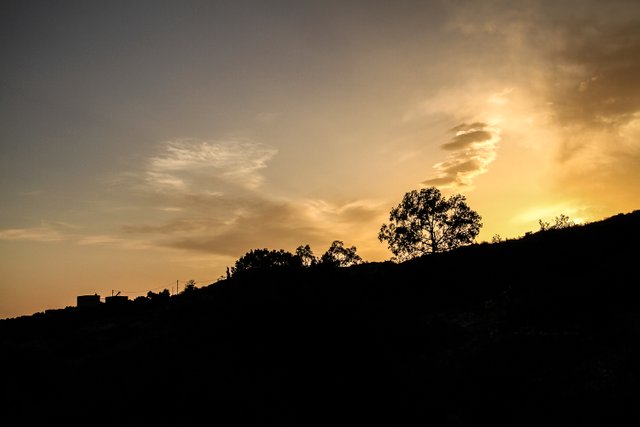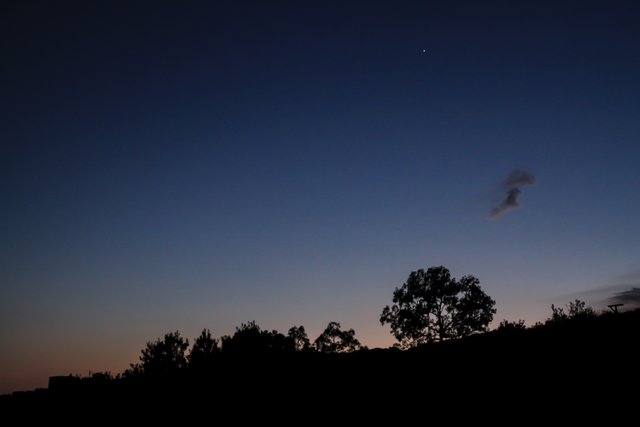 Thanks for watching and have a great day on Steemit!
Shaka
---
All photos were recorded by myself with an Canon EOS 7D / Tamron 18-270 mm in Mai 2018. All rights reserved.
---
Discovering Crete - All previous posts:
| | |
| --- | --- |
| | |
| Part 1, Agiofárango I | Part 2, Agiofárango II |
| | |
| Part 3, Monastery Odigítrias I | Part 4, Monastery Odigítrias II |
| | |
| Part 5, Phaistos I | Part 6, Phaistos II |
| | |
| Part 7, Phaistos III | Part 8, Mátala I |
| | |
| Part 9, Mátala II | Part 10, Kamilari |
| | |
| Part 11, Agía Galíni I | Part 12, Agía Galíni II |
| | |
| Part 13, Zarós | |