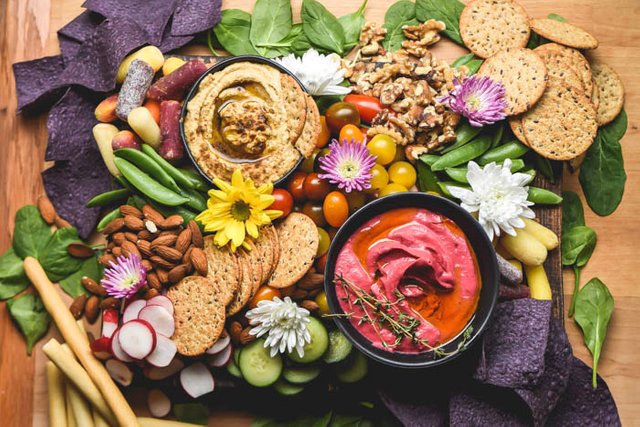 I'm so glad to be feeling more myself after being sick all weekend. Can we all agree on the fact that being sick just sucks on every level? Especially when you're older because then you don't even get to miss school as a bonus. You just get to lay around feeling guilty that you're not doing all the things you need to. Then on top of that, I work from home, so it's hard to not feel extra guilty when you're work is right there. I'm not saying that there aren't huge benefits to working from home, but it's not all sunshine and rainbows.
This flu virus though, or whatever it was, left me with about 0% motivation to do anything. Yeah, I'm not gonna lie, my weekend involved a lot less recipe creating and a lot more Netflix marathons. I'm back at it though and feeling so ready to jump into all the fresh Springy foods and recipes that I want to make!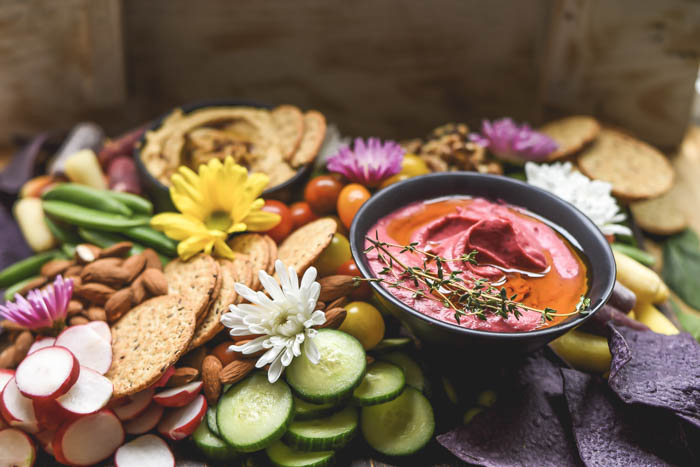 When it comes to holidays, or basically any occasion for that matter, my family is definitely into snacking. I mean, we love to do big extravagant meals for Thanksgiving or sometimes Christmas, but even still there has to be some good snacks to get the party started.
This board is a great way to impress the guests and also include some healthier stuff on the snacking table. I love making all type of hummus flavors (sidenote: What's the plural of hummus? hummuses? hummis? hummu?) but this time I wanted to go with one that would also add to the color palate of this board so I tried a beet flavored one. Of course, I also had to throw in a traditional hummus too.
As for the rest, you can get pretty versatile with the dippers. I used some of the veggies that make me think of Spring the most, a mix of blue corn chips, multi-grain crackers, and toasted garlic breadsticks. I added some nuts and threw on some fresh flowers for good measure (not necessary, but pretty). Like I said before though, you can make this board however you want.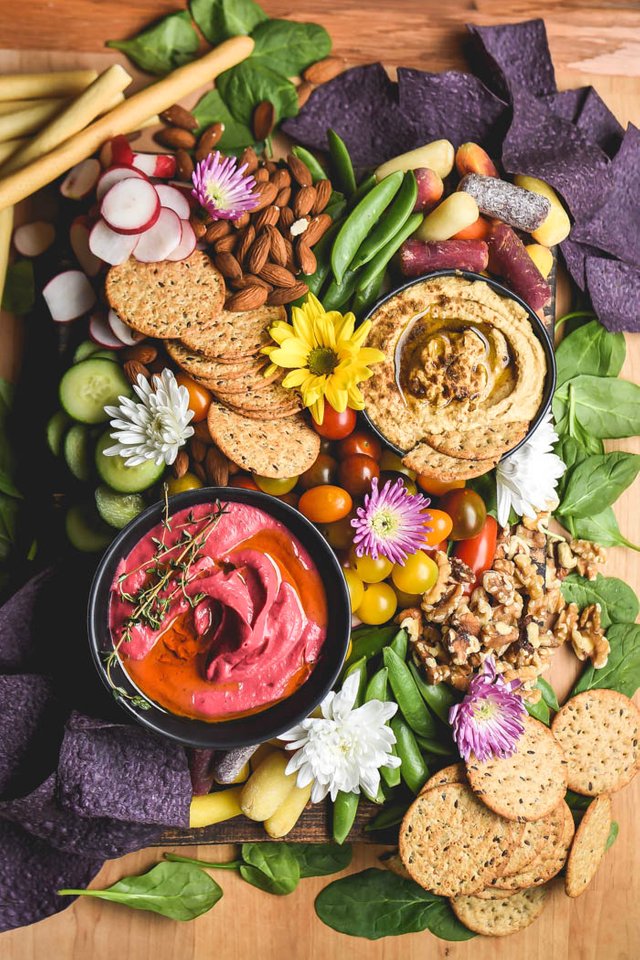 Hummus & Veggies Mediterranean Mezze Board
Prep Time: 25 minutes
Total Time: 25 minutes
Yield: 12-14 servings
Serve up this vibrantly colored hummus and vegetable board at your next Spring fling or put it on your Easter menu to share with friends and family.
Ingredients
Hummus base:
2 (15 ounce) cans garbanzo beans, drained and rinsed
2 tablespoons tahini
4 cloves garlic
2 tablespoon olive oil
1 tablespoon freshly squeezed lemon juice
1 teaspoon pepper
1/8 teaspoon cayenne pepper (optional)
1 teaspoon cumin
1/2 teaspoon paprika
3 medium beets, cooked and peeled
1 tablespoon fresh thyme leaves
Board:
sugar snap peas
radishes, sliced
baby carrots
cherry tomatoes
cucumbers, sliced
almonds, toasted or raw
walnuts, toasted or raw
blue corn chips
breadsticks
multi-grain crackers
fresh flowers (optional)
Instructions
Combine all ingredients for the hummus base in a food processor or blender and blend until smooth. Take about half of the mixture out of the blender and place in a medium bowl, then stir the cumin and paprika in. Add the beets and fresh thyme to the remaining mixture in the blender and blend until smooth. If not using immediately, store in an airtight container in fridge for up to 1 week.
To assemble the board, fill small bowls with each of the hummus flavors and surround the bowls with the fresh cut veggies, chips, crackers, and any other fruits, cheeses, or meats you might like to add.
Finish off the board with some fresh flowers if desired and enjoy!

For more great food ideas, please do not forget to look at my other recent food posts
ALL CONTENT IS MINE AND ORIGINAL! All of these food photos were taken with my Nikon D750 and my favorite Lens, the Nikon AF-S FX NIKKOR 50mm f/1.8G. You can find out more in my INTRO POST.
And, by the way, to all the minnows out there, my intro post did a huge $0.21. The key to success on Steemit is to be consistent and persistent. Click on the link below for some great tutorials on how you can also succeed on the steem blockchain: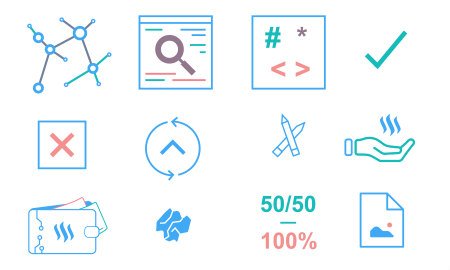 Also, a huge shoutout to @rigaronib for designing my logo!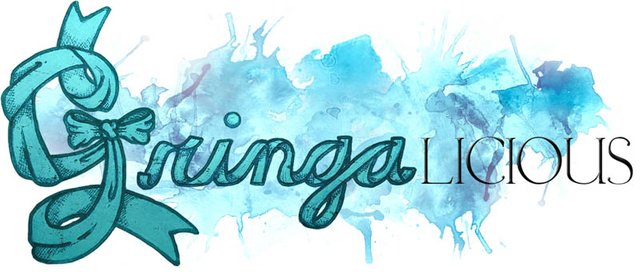 Do you want to learn more about me? Click here to see a recent @wadepaterson interview with me - 20 questions with @gringalicious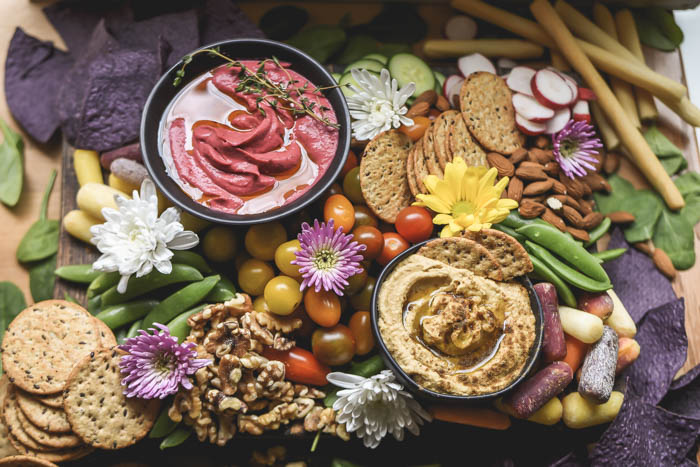 My Current Stats: 64,077 Steem Power | 13,468 Followers | 29,900 Posts | Reputation 74.793