Hola Steemit, Photographer, Food Blogger, Traveler, and Student of Life I am
 Hi there, I'm so glad you stopped by! Um, my life is a little difficult to sum up in 140 characters or less so I decided to do this FAQ style if you don't mind……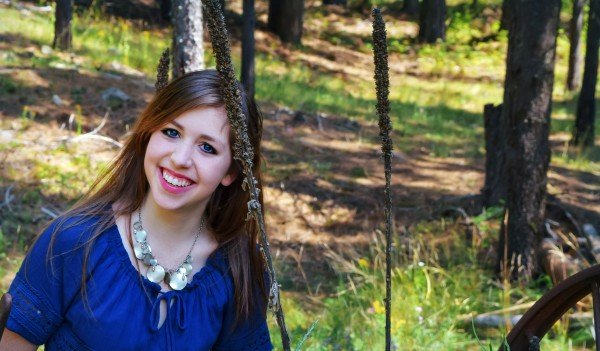 WHO AM I?
Hi, I'm Tori and I have a food photography blog at GRINGALICIOUS.COM.  This is my little speck of the internet where I share my recipes, photography skills-in-progress, random thoughts, and occasional posts about my life. 
WHERE ARE YOU FROM?
I grew up in a small town near Nashville Tennessee raised around a large number of extended family and church friends. When I was 15 my family sold most of our belongings and moved to northern Idaho where we started a small dairy farm and learned to live like eskimos in the crazy winter snow. Guess what, I can now add milks a mean dairy goat to any future resume! Then when I was 17 my family switched to mobile version, as in we sold everything minus what we could carry, and moved to Patagonia Southern Chile. 
WHY DID YOU START THIS BLOG?
I was raised around cooking and great food so I've always had a passion for being in the kitchen, but moving to a place with such a different culture and style of eating bumped things from passion to necessity. Of course, as you can see from this blog, that doesn't mean I don't like to have fun with food too. When I started spending so much of my time cooking and baking anyway it only made sense to jump into blogging and mix my love of creativity with food. What started out as a way to share recipes with friends and family has turned into a place that inspires me and I hope will inspire you also. 
WHAT'S WITH THE NAME GRINGALICIOUS AND WHAT DO YOU MEAN BY "CHANGE"?
We tend to stand out already because we're from the US  but when I came up with the name for this blog we were living in a very very small town where we stood out extra because everyone knew everyone else and their cat's names. Yes, we are considered gringos here but in Chile that is closer to a compliment than an insult. I like to compare the feeling to being somewhere between an alien and a movie star. As for the change, well, the last few years of my life have been defined by lots of changes and moves. In fact, I've lived in  5 different homes already since starting this blog three years ago. We do our best to follow what we feel God calls us to do and for now that means learning to roll our r's. 
WHAT DO YOU BELIEVE?
I believe in being honest,  loving unconditionally, laughing uncontrollably (sometimes for no reason at all), singing in the shower, eating chocolate daily, living everyday as if it's the last, and following my Lord and Savior Jesus Christ.
WHAT YOU CAN EXPECT FROM MY BLOG?
Here on the blog you'll find a mix of things I've made to please the tastes of my family, things I've made for fun, copycats of favorite junk foods, and healthy things for the days I feel guilty for all the over the top sugar coma recipes. I try to stick to a regular posting schedule but that doesn't always happen with things like volcanic eruptions and just life getting in the way. However, I do my best to keep sharing recipes and improving my photography skills as much as I can. 
PLACES YOU MAY FIND ME……
Well, the kitchen obviously, or standing on various things to get a good overhead shot of  a bowl of soup. Oh, and you can also see my galleries on Foodgawker, Tasteologie, Tastespotting, Healthy Aperture, WholeYum, and Finding Vegan. I'm not a huge fan of social media but I'm on Facebook , Twitter, Google+, Instagram, and Pinterest too.
CAN I BORROW A PHOTO?
I try to be pretty open with sharing things but I have put a lot of my time and effort into this stuff so I'd appreciate it if you could credit my blog and please feel free to ask if you'd like use one of my pictures.