FORBIDDEN KNOWLEDGE - THREE GIFTS from the ANNUNAKI: GOLD, KINGSHIP & PRIESTHOOD Part 1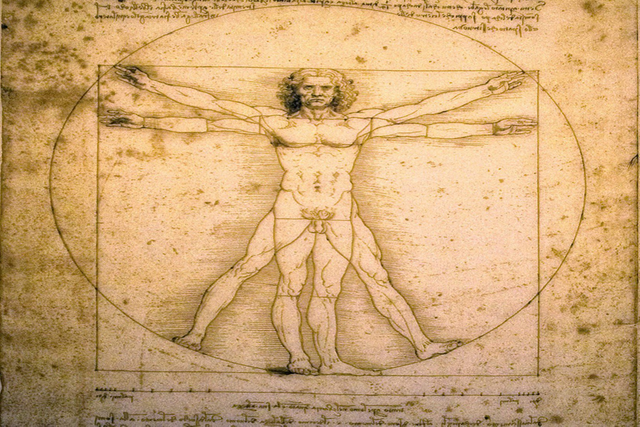 Preamble: How old is our civilization? The answer to this question keeps changing over the last 2,000 years and will continue to change as we learn more and more about "our past". One thing is clear – our "civilization" isn't the first to have existed on this planet.
Just how many civilizations existed before us? The "oldest" civilization that is widely accepted at this time is the Sumerian which is believed to have existed around 4000 BC. Not everyone agrees though since several other pieces of "history" are not accounted for. The giants mentioned in the bible, the "fluvial" erosion in the body of the Sphinx in Egypt that could not have occurred before 10,000 BC, the Nephilim mentioned in Genesis (6:4) who took earthy women for wives who gave birth to the "giants", the Anunnakis - believed to have created humans by altering ape's DNA and ruled over earth for over 400,000 years plus the recent discovery of a 700,000-Year-Old Stone Tools found in the Philippines used to butcher a Rhino.
History as we know it is incomplete and convoluted with mythology. But advances in technology is allowing us to separate history from myths.
Who or what created us and for what purpose? I think this is the ultimate riddle that sentient beings like us should strive to get an answer for. Imagine that you woke up one day with no memory of who you are. Would you not spend the rest of your life finding out who you really are, who your parents were, whether you have a family etc.? In a way, this is what happened to us. We forgot. Or maybe something tricked us to forget our true nature and our rightful place in the universe.
It is clear that "higher knowledge" has been deliberately hidden from us for thousands of years. Therefore, you and me are beholden to uncover and bring this information out to enlighten the world. To end the battle between knowledge and ignorance. To free us from the obstruction caused by established dogmas and lies; for this knowledge could lead us to a greater understanding of our universe and of ourselves.


These are the things we inherited from the Sumerian gods: GOLD, KINGSHIP & PRIESTHOOD.
Human's obsession with gold has been feeding the cancer that's slowly eating our planet one tree at a time. Cancer is a disease whereby the infected cells devour everything in its path without realizing that it is destroying the very body that hosts it. Man's behavior towards the precious metal is like cancer. We turn mountains upside down to extract the metal killing all life relying on the ecosystem. We turn rivers and streams into tanks poisonous liquid and air into hazardous gas. Our actions have created a domino effect that none of us can fully comprehend. Now, sick to the core, we spend trillions developing a technology that could help us invade a new host planet - just like cancer.
If you ever asked the question - why gold of all metals - there is no good answer. You think about it, then shrug your shoulders and say, well, our ancestors told us we should dig and keep it to appease the beings who live in the sky.
Ponder this: if by a stroke of misfortune, all the gold we have ever mined disappears in an instant, our civilization will crumble spontaneously. Mass slaughter, hunger and perhaps cannibalism, all because of a shiny yellow metal.
That doesn't sound like an advance civilization. Rather, a primitive society that stands upon a heap of soft yellow metal we really do not understand why we dig and care for it in the first place. Here's a clue: gold was originally mined to replenish the disappearing atmosphere of a planet.
Kingship is yet another mystery. Who in the world invented kingship and why sentient beings like us choose to live in a world where only the few can eat and the rest starve to death? The only sensible explanation is that someone or something more intelligent than us imposed and deceived us as dumb subjects. So dumb like monkeys in the forest who have never seen a man with a banana on his hand, that we never questioned why it made sense.
As Bill Gates said: "If you were born poor, it was not your mistake. But if you die poor, it is your mistake." Well, if we were monkeys at the time kingship was invented, it should not have taken us thousands of years to wake up and question the gruesome reality it brought.
Many of the economies in the world today have gotten rid of rulers and despot. Or did we not? If we did, why is it then that more than half of the world population is still dying of hunger and living like slaves? Perhaps we were tricked once again. That we never got rid of the kings and queens. They merely transformed themselves into another form that we don't recognize. Here they are, living in plain sight: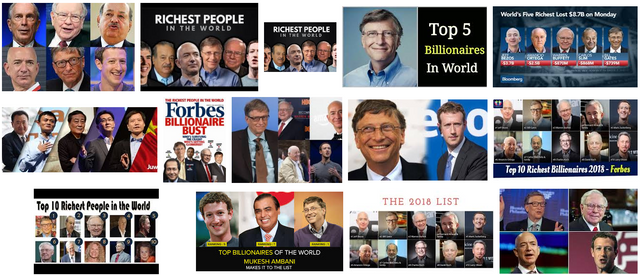 "If you were born poor, it was not your mistake. But if you die poor, it is your mistake." - Some called this the worst quote ever from Bill. Of course, it is. It's another intellectual bullshit meant to brainwash the innocent, the vulnerable, the weak, and the helpless. Let me translate Bill's quote to unmask the sublime message: "Continue to worship gold and your kings, so you continue as slaves".
to be continued...
FORBIDDEN KNOWLEDGE Series:
Part 1: The SPHINX
Part 2: The GARDEN of EDEN Wasn't a PARADISE
Part 3: YAHWEH, SATAN & the SERPENT
Part 4: ADAMITE vs PRE-ADAMITE Bloodline
Part 5: The FLOOD Story
Part 6: The TEMPLES at BAALBEK
Part 7: GIANTS Who WALKED on EARTH Part 1
Part 8: GIANTS Who WALKED on EARTH Part 2
Part 9: The MAN BAG
Part 10: ATLANTIS The Beginning
Part 11: ANTARCTICA The TRUE Cradle of Civilization?
Part 12: The DOGON Tribe
Part 13: The CREATION Story of the DOGON Tribe
Part 14: The STONEHENGE
Part 15: The SUMERIAN KINGS LIST
Part 16: GIANTS Who WALKED on EARTH Part 3
Part 17: The NAG HAMMADI CODICES Part 1
Part 18: ADAPA AND THE FOOD OF LIFE
Part 19: The GNOSTIC FLOOD STORY
Part 20: The GALACTIC HISTORY of the EARTH
Part 21: The GOLDen DECEPTION
Part 22: The LOST BOOK OF ENKI Part 1
Part 23: The FACE on MARS
Part 24: The LOST BOOK of ENKI Part 2: The CREATION OF MAN
Part 25: The ANNUNAKI TIMELINE Part 1
Part 26: The ANNUNAKI TIMELINE Part 2
Part 27: NUCLEAR WAR IN 2,000 BC
Part 28: FLOOD STORY According to SUMERIANS
Part 29: ENUMA ELISH: The BABYLONIAN EPIC OF CREATION Part 1
Part 30: ENUMA ELISH: The BABYLONIAN EPIC OF CREATION Part 2
Part 31: CHAVIN DE HUANTAR
Part 32: ETYMOLOGY of the WORD "GOD"
Part 33: TABLETS OF DESTINY
Part 34: THE REPTILIAN RACE
Part 35: THE ERRA EPIC Part 1
Part 36: THE ERRA EPIC Part 2
Part 37: The LOST BOOK OF ENKI Part 2
Part 38: The LOST BOOK OF ENKI Part 3
Part 39: The LOST BOOK OF ENKI Part 4
Part 39: The LOST BOOK OF ENKI Part 5
Part 40: The LOST BOOK OF ENKI Part 6
Part 41: The FLYING MACHINES of MAHABHARATA & the VEDAS
Part 42: The EPIC OF GILGAMESH Part 1
Part 43: The EPIC OF GILGAMESH Part 2
Part 44: The EPIC OF GILGAMESH Part 3
Part 45: The LOST BOOK OF ENKI Part 7
Part 46: The LOST BOOK OF ENKI Part 8
Part 47: The LOST BOOK OF ENKI Part 8
HUMANITY UNITE Series:
Part 1: A STORY of What WE Have BECOME
Part 2: BECOMING AS ONE
Follow me @sandalphon for more esoteric knowledge.