HUMANITY UNITE - BECOMING AS ONE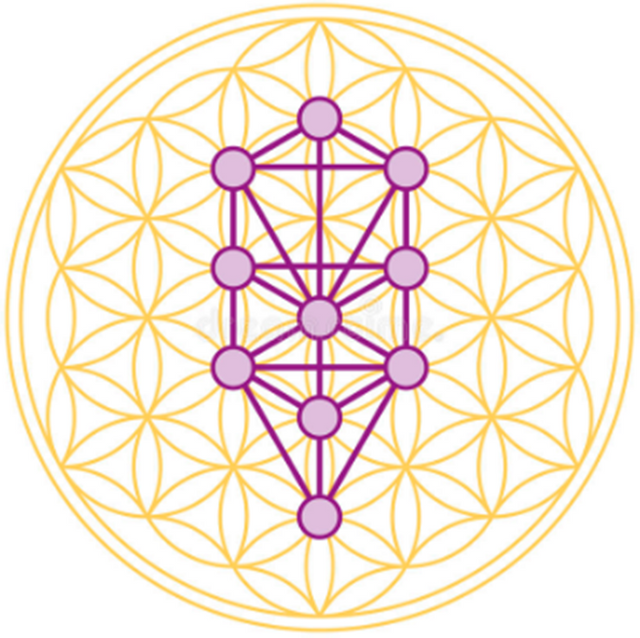 PRELUDE: In 1891, Darwin's first book about human nature describes that humans are not by nature fast, or strong, or agile, or endowed with sharp claws and huge long fangs. What we have is the ability to cooperate and to take care of each other. In his book, he said: "Sympathy is the strongest instinct in human nature".
Unlike most of our animal cousins, humans are not born with the ability to survive on its own. We completely depend on other human beings to help us learn the skills that we need to survive. We learn how to crawl and walk with the help of our parents or siblings. We drink and eat through the love and care of our mother. We learn how to speak by imitating other people.
Sadly, the people that popularize Darwin ignored that his message about sympathy. Instead, they deceived their brothers and sisters into believing that "survival of the fittest" is the law that we must abide in order to survive. But the fact is, in his book "On the Origin of Species" Darwin mentioned the word "love" 95 times and only mention "survival of the fittest" once.
Democracy and cooperation is in our DNA. We are hardwired to be compassionate, to be a community, to be our brother's keeper. And If we don't reinvent ourselves, if we don't unite, if we don't cooperate and be in tune with mother nature that sustains all life, our species will go extinct.


If we are randomly inserted into the universe, the chance of finding us is 1 in 1,000,000,000,000,000,000,000,000,000,000,000.
That's a lot of zeros to ponder. A lot of space of "wasted" on a species that is driven by a consuming desire for greed, lust, violence and destruction. In a way, it makes sense. A species like us need lots of space, lots of things to satisfy our insatiable appetite. Earth is just one of the trillions of planets in the universe. After we destroy our own planet, we can move to the next one.
We live by killing...


Our own kind: Wars and Casualties of the 20th and 21st Centuries -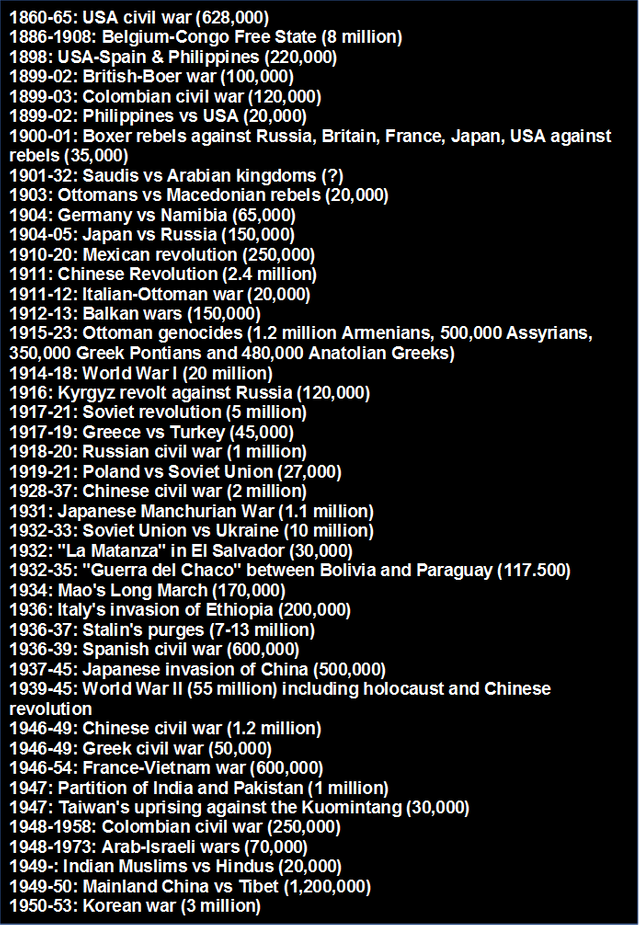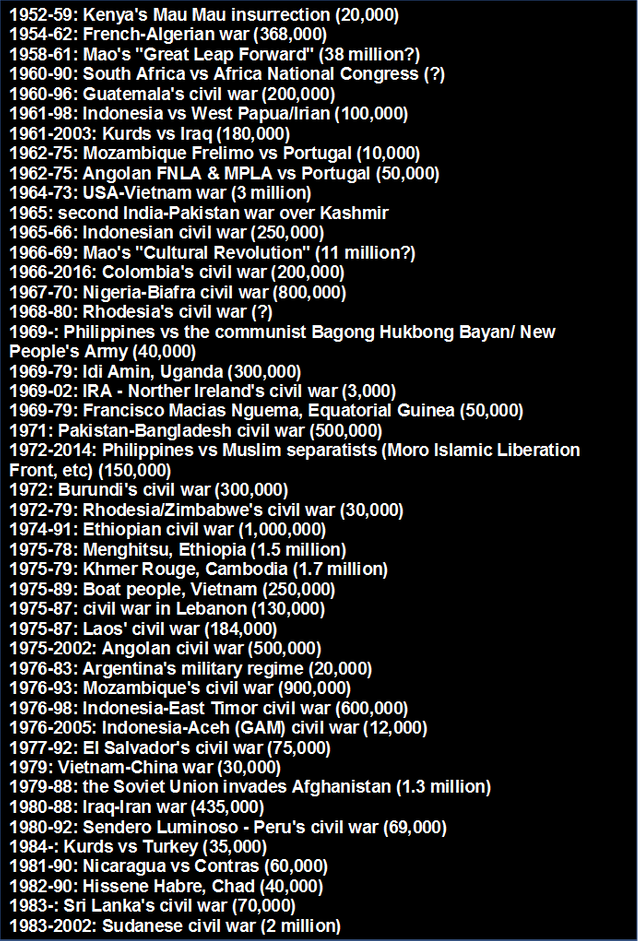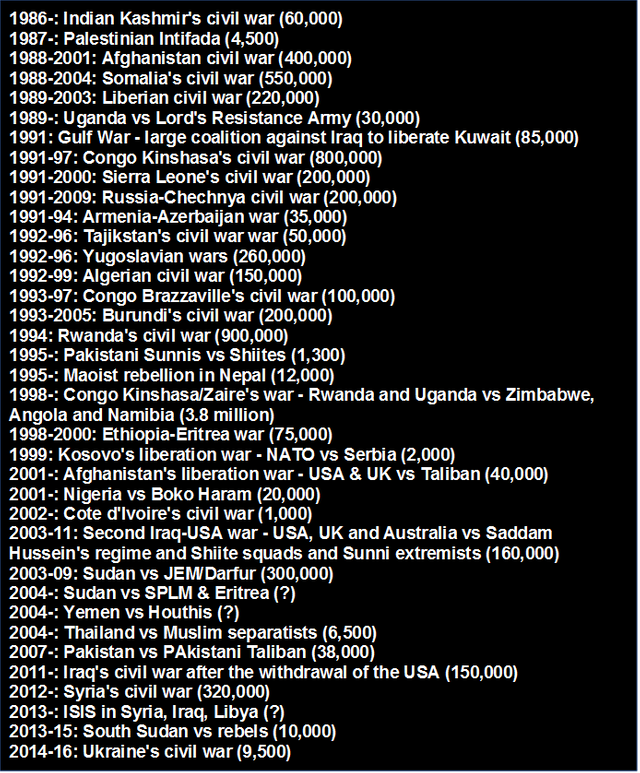 source
And helpless animals for food.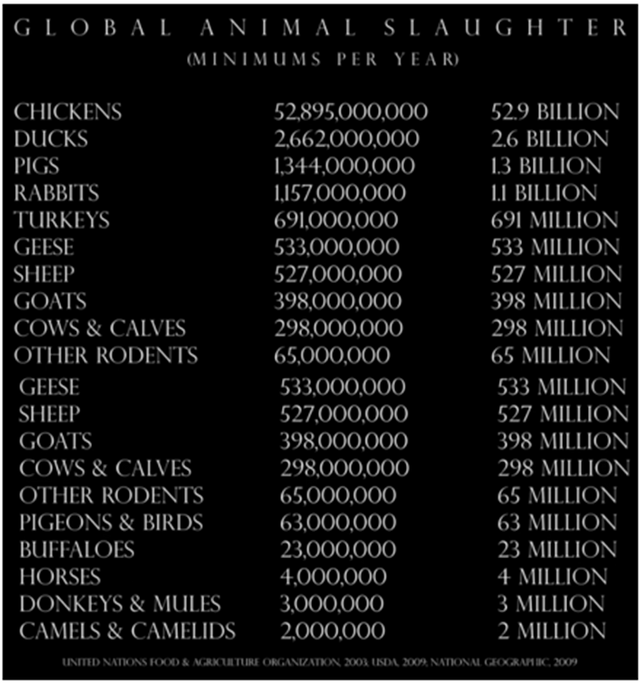 We steal milk from mother cows. Milk that is produced for the same reason as our mothers do - to feed their newborn babies. The violence doesn't end there though. Newborn babies are then brutally slaughtered and their meat sold in supermarkets.
Our practice of stealing is not exclusive to cows. We rob other animals of sunshine, fresh air and all semblance of a natural life and force them to live a miserable life. We steal fleece from sheep to make frivolous and unnecessary items such as carpets, tennis ball & car seat covers. We steal feathers from ducks, tusks from elephants, horns from rhinos, skin from bears and a hosts of other animal prey.
"Consciousness is when we feel the suffering of every creature within our own hearts." - Bragavad Gita
"A time will come when man will look upon the murder of animals as the murder of men." – Leonardo da Vinci
"Its part of the evolution of man to leave off eating of animals as our ancestors stopped eating each other." - Henry David Thoreau
We already made a huge leap in evolution away from the time we hunt and eat each other. Now we need to stop the killing. Now we need to become united and connected.
It's the reason why the God created the Universe and entrusted man with it. UNI = One and VERSE = Turn, so we can all turn into one.
"In the future there will be neither darkness nor thunderbolts; neither ferocious ignorance, nor bloody relation….in the future no one will kill anyone else, the earth will beam with radiance, the human race will love. The day will come…when all will be concord, harmony, light, joy, and life." – Victor Hugo "Les Miserables".
HUMANITY UNITE Series:
Part 1: A STORY of What WE Have BECOME
FORBIDDEN KNOWLEDGE Series:
Part 1: The SPHINX
Part 2: The GARDEN of EDEN Wasn't a PARADISE
Part 3: YAHWEH, SATAN & the SERPENT
Part 4: ADAMITE vs PRE-ADAMITE Bloodline
Part 5: The FLOOD Story
Part 6: The TEMPLES at BAALBEK
Part 7: GIANTS Who WALKED on EARTH Part 1
Part 8: GIANTS Who WALKED on EARTH Part 2
Part 9: The MAN BAG
Part 10: ATLANTIS The Beginning
Part 11: ANTARCTICA The TRUE Cradle of Civilization?
Part 12: The DOGON Tribe
Part 13: The CREATION Story of the DOGON Tribe
Part 14: The STONEHENGE
Part 15: The SUMERIAN KINGS LIST
Part 16: GIANTS Who WALKED on EARTH Part 3
Part 17: The NAG HAMMADI CODICES Part 1
Part 18: ADAPA AND THE FOOD OF LIFE
Part 19: The GNOSTIC FLOOD STORY
Part 20: The GALACTIC HISTORY of the EARTH
Part 21: The GOLDen DECEPTION
Part 22: The LOST BOOK OF ENKI Part 1
Part 23: The FACE on MARS
Part 24: The LOST BOOK of ENKI Part 2: The CREATION OF MAN
Part 25: The ANNUNAKI TIMELINE Part 1
Part 26: The ANNUNAKI TIMELINE Part 2
Part 27: NUCLEAR WAR IN 2,000 BC
Part 28: FLOOD STORY According to SUMERIANS
Part 29: ENUMA ELISH: The BABYLONIAN EPIC OF CREATION Part 1
Part 30: ENUMA ELISH: The BABYLONIAN EPIC OF CREATION Part 2
Part 31: CHAVIN DE HUANTAR
Part 32: ETYMOLOGY of the WORD "GOD"
Part 33: TABLETS OF DESTINY
Part 34: THE REPTILIAN RACE
Part 35: THE ERRA EPIC Part 1
Part 36: THE ERRA EPIC Part 2
Part 37: The LOST BOOK OF ENKI Part 2
Part 38: The LOST BOOK OF ENKI Part 3
Part 39: The LOST BOOK OF ENKI Part 4
Part 39: The LOST BOOK OF ENKI Part 5
Follow me @sandalphon for more esoteric knowledge.