📢Participants Of Newcomers Achievement Program : Expired Achievement tasks? Comment below..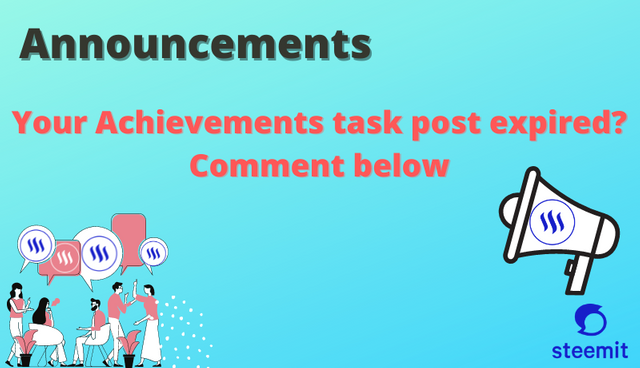 Hello participants of Newcomers Achievement Program
We received a lot of requests or notifications on expired achievements tasks post. In this post comment section please give a link to your achievements tasks post that already expired but no yet getting upvote or catch up upvote from steemcurator03 curators.
Please take note, only put the link of the Achievements post-task that already expired or pass 7 days, not the post that still active: less than 6 days. We will not be upvoting your entire achievement task if you don't follow this. Please be considerate and thank you for your cooperation.
Steem Greeters Team.