Achievement 1 : Verification Through Introduction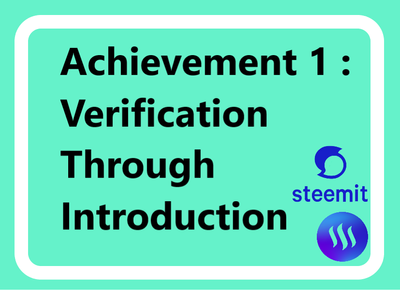 Hi! Welcome to Steem Community.
This is the beginning of your journey into the Newcomer Achievement Program.
There will be a total of 6 Achievements that you will have to go through and completed in order for you to be verified as a Newcomer. Are you up for the challenges?
We hope that at the end of this program, you will have all the basic knowledge about Steem Ecosystem and you can find your place in the community that exists within Steem Community.
Verification Through Introduction to Newcomers Community Achievement 1 Unlock
To unlock the Achievement 1 in this program, you will have to post another #introduceyourself post to Newcomers' Community.
How to Post on Newcomers Community?
First, go to Newcomers Community here
Then click on "New Post" as shown on the image below, then start creating your content for the task.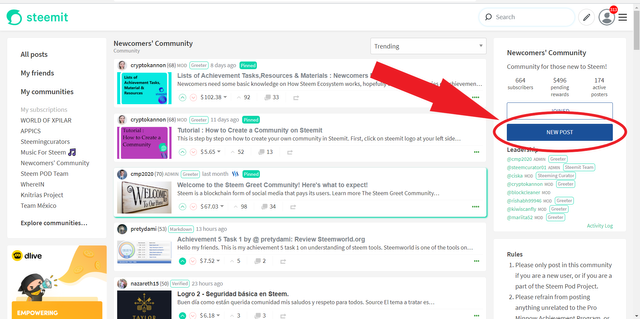 Please remember to subscribe so that you can easily find Newcomers Community the next time you want to post your task.
Post to blog
Also please remember to "Post to blog" if you want to post content that not related to Newcomer Achievement Program by click on "Post to blog" so that your post will only appear on your blog as shown on the image below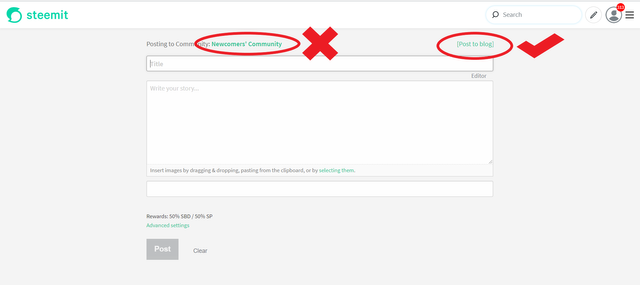 The next time if you want to post into Newcomers Community again to submit your task on Newcomer Achievement Program, you can click on steemit logo at the left side as in the image below and find Newcomers' Community on the community list that you have subscribed to at the left side on the My Communities section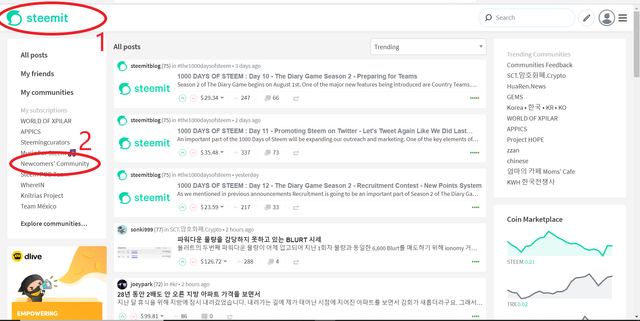 then once you in the Newcomers' Community, click "New Post" to start creating your post.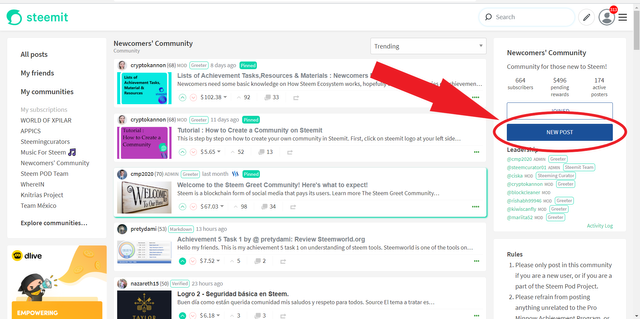 Also, make sure to post your task into the Newcomers' Community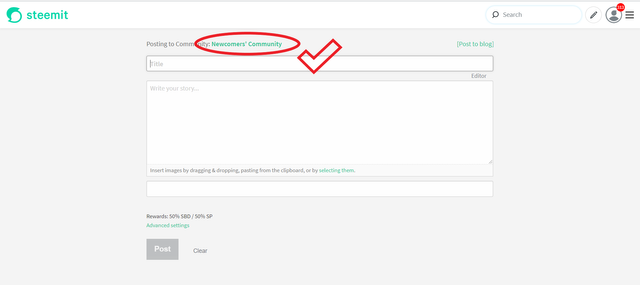 Task for Achievement 1
Please make sure to mention the country from where you are currently residing on your post and the tag section.
Your post for the verification should include and not limited to the below list:
Your name and age
A country where you reside now
Your area of work or your study
Your experience with crypto
Your hobby and passion, dislike
What sort of posts written by others are you looking for
What sort of posts do you think you'll be creating (these can change, so don't feel locked in.)
How you found Steemit and what you hope to accomplish here.
You can add any other relevant pieces of information that you feel comfortable sharing in public blockchain like Steem such as your favorite books, your favorite all-time movies, can you play musical instruments/singing, your knowledge about blockchain etc.. This is to help me to know more about you so I can point you to a community that has the same interests as you.
As for verification, please include a photo of you holding a paper with steemit logo or you can just write "steemit", recent date, and your Steemit name. Ideally handwritten.
Please be creative as possible in your post as this will be a factor in rewarding your post. Sample of good introduction post by @cmp2020 here and Tips on How to Introduce yourself on Steemit
We in The Steem Greeters Team, hope to know more about your through your verification post and looking forward to working with you.
** Please put the tag #achievement1 as one of your tags and also the country that you are currently residing on all of your achievement posts, for example, #southkorea #china #usa
Please put the link of your Achievement 1 tasks' post into all of your next achievement tasks' post.
---
---
**Note : We have changed the former Steem Greet name to Newcomers' Community to accommodate the changes in STEEM POD structures, Steem Greeters will be integrated into Country Representative in STEEM POD 2.0 as in announcement by The Steemit Team.
The Steem Greeters Team consists of a dedicated Country Representatives that will be assisting, mentoring, and curating the newcomers in the newcomer's community.
They will be titled as Greeter in this community.
---
---
List of Achievements for this Newcomer Achievement Program
ACHIEVEMENT 2 TASK
ACHIEVEMENT 3 TASK
ACHIEVEMENT 4 TASK
ACHIEVEMENT 5 TASK
ACHIEVEMENT 6 TASK
---
Community
Currently, there are some active communities that you can join and see if their community description and interest are aligned with yours.
You can check the communities here
These are the list of community that are active on Steemit
Please make sure to read the community descriptions or rules of the community to avoid being muted or banned from the community.
---
Check out this post How To Steemit here in preparation for your next Achievement task and to help you get an overall picture on how Steem ecosystem works.
STEEM.Center is another great resource to learn How Steem Ecosystem works too.
Steemit FAQ Posts