How to join @steem-alive curation trail
Introduction
For the benefit of new people joining our community, a curation trail is a way to help our community account vote authors with quality content within our community. The more people join a curation trail account, the more it votes with value. We have encouraged our community members to join our curation trail and some do not know how to do that. so this concise guide will be helpful for anyone that wishes to join @steem-alive curation trail - or any other trail.


Steps to join @steem-alive curation trail
Note: Please compare each steps with the graphic illustrations for better understanding. The illustrations are screenshot from a mobile device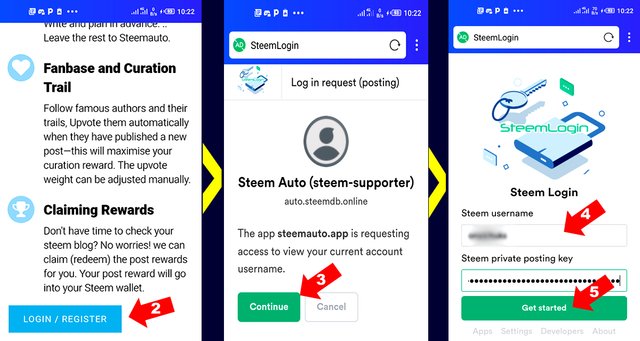 1.. Log on to https://worldofxpilar.com/
2.. Click Login/Register
3.. Click Continue
4.. Enter your username and posting key
5.. Click "Get Started"



6.. Click "Login"
6a.. Click "Close" to close the dialogue box.
6b.. Click "Steem login" to continue.
7.. Click "Continue"
8.. Enter your username
9.. Enter your Active key
10.. Click "Get Started"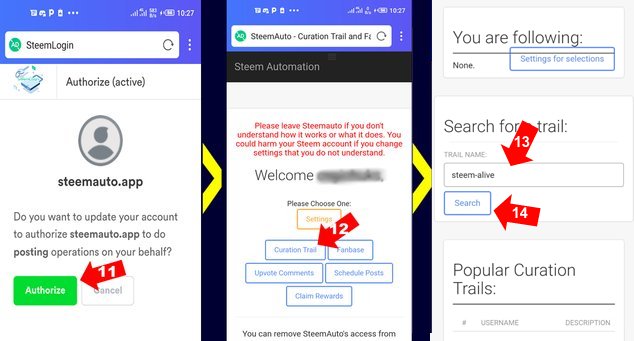 11.. Click "Authorize"
12.. Click "Curation Trail"
13.. Enter "steem-alive" in this box
14.. Click "Search"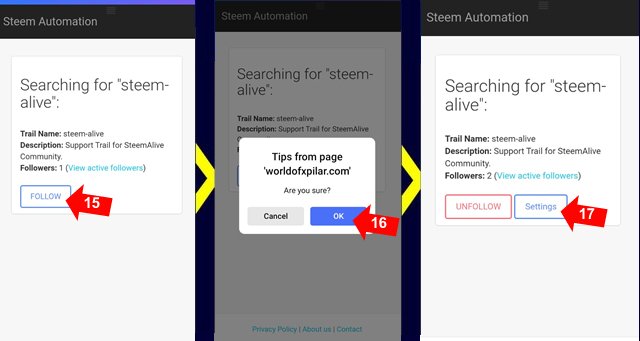 15.. Click "Follow"
16.. Click "Ok"
17.. Click "Settings"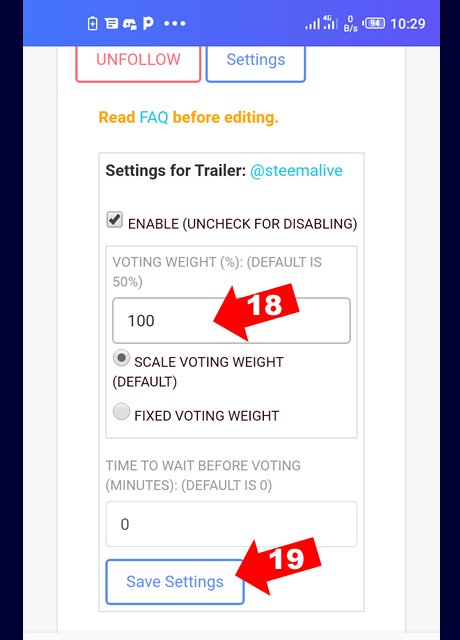 18..Enter "100" in this box
19.. Click Save settings
Congratualions, You have joined our curation trail


Subscribe to Steemalive
Join us on Discord
#Steem
#Promo-Steem
@steemitblog