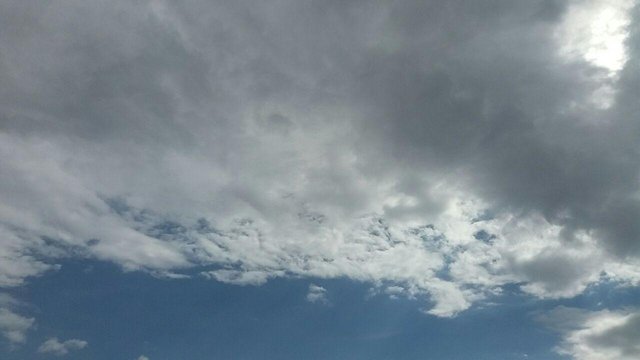 Clouds By Rohan Vaidya
As the time ticks the mortal hours,
confronting the future from past.
The changes get uncertain,
and may happen quick and fast.

Struggling all the way worst,
through all the terrains.
Come from plains to hills,
and surround the snow whiten mountains.

It sets sail on the deep,
and the vast blue apex.
Some shape to be lenticular,
while some shape helix.

Some look as if irregular,
while some with hoods.
Some over the Grassy plains,
while some cover the woods.

It zaps the jolt in a flash,
and roars the fierce-some thunder.
"who might have created such?",
to the question I wonder.

It's a magnificent beauty,
of our one and only nature.
But as a traveler to a destiny,
moves on to different adventures.

Their appearance are multitude,
but the perspective is one.
No matter they split or collide,
they have the context to move on!

Sky is so frazzled,
that always made me to wonder.
While the world so distant,
it's way out my yonder!

As the sun scatters it's blare,
the brightness, that dazzles me.
But high above, beyond the azure,
is everything I want to see.

As I have got wrapped myself,
on the elegant beauty it obsess.
but how contented I feel,
just costs it to be priceless.

The ongoing time heals the wound,
but the scars, that it must give.
I dream aside these ceruleans,
for my dreams that would still live.

★★★★★★★★★
you can check some of my previous posts here:

My Little Garden..
The Mundane As Art Round 16...Stairs... by @kus-knee
White Flowers...
Cute Mushroom photography 😊
White Flowers... 🌼🍃
Our cloudy sky..
Strong girl..
My artwork..
This World Which Is Made of Our Love for Emptiness
Video of my artwork 💕
Quotes by Omar Khayyam..
You can never plan the future by the past. by Edmund Burke
hope..
Green...
Some quotes about God ❤️
THANK YOU for your attention..
leave me a comment and tell me what is your opinion about my artwork!
It will make me happy to see your comments... :)
Enjoy your Life and Be Happy..