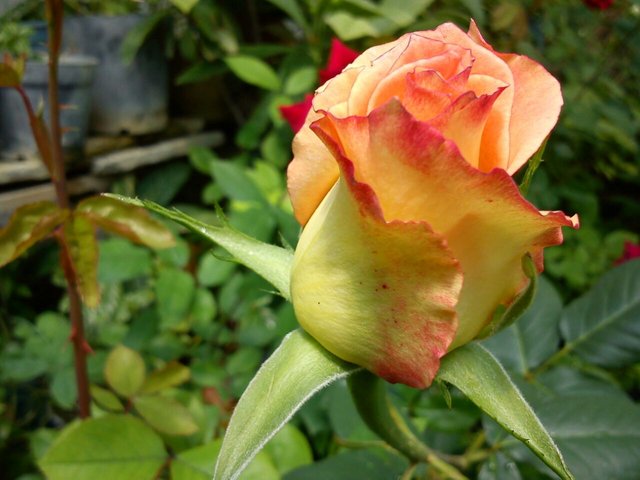 Photo taken by Samsung Galaxy J5..
Our garden..

"When one door closes, another opens; but we often look so long and so regretfully upon the closed door that we do not see the one that has opened for us."
– Alexander Graham Bell
★★★★★★★★★
you can check some of my previous posts here:

Playing time..
Video of my artwork 👀 💕
Cloudy Sky.. ☁️☔️
My Little Garden..
The Mundane As Art Round 16...Stairs... by @kus-knee
White Flowers...
Cute Mushroom photography 😊
White Flowers... 🌼🍃
Our cloudy sky..
Strong girl..
My artwork..
This World Which Is Made of Our Love for Emptiness
Video of my artwork 💕
Quotes by Omar Khayyam..
THANK YOU for your attention..
leave me a comment and tell me what is your opinion about my artwork!
It will make me happy to see your comments... :)
Enjoy your Life and Be Happy..

Posted using Partiko Android