Cześć PELE - MELOwcy
i
Reszta Miłych, Kibicujących Obserwatorów :)
Już jestem 🌹.
Używając przeróżnych podstępnych metod: zachęcania, kuszenia, zastraszania, obiecywania, droczenia się, namawiania, szantażowania, wymuszania, grożenia i tym podobnych - mniej lub bardziej etycznych sposobów -)
próbowałam zachęcić Was do wzięcia udziału w moim konkursie 😍.
Na koniec nawet się dla Was rozchorowałam 😛.
Wszystko po to, by Wam zrobić dobrze, bo nagroda w konkursie jest naprawdę mega.
Prawdą też jest fakt, że niektórzy wzięli udział w konkursie SAMI, z własnej nieprzymuszonej woli 🤔.
No cóż, mamy tu i takich, nie będziemy ukrywać :)
Jakkolwiek z Wami nie było - nagroda jest niebagatelna, konkursik miły i sympatyczny, uczestnicy przefajni,
i BARDZO się cieszę, że do niego dołączyliście 😘.
Sami powiedzcie, czy nie mieliście przyjemności czytać postów uczestników naszej zabawy?
Bo ja miałam RADOCHĘ OGROMNĄ!!!
Ci, co jeszcze nie czytali wszystkich tekstów (nie oglądali filmików, nie przeglądali wykresów, nie przelecieli wzrokiem wersów krótkich i nie zamyślali się nad urokiem zdań długich oraz poetycznych fraz - niech żałują!
Eee, co ja gadam. Nie musicie żałować - jeszcze wszystko przed Wami!)
Zaraz tu poniżej wkleję Listę Wszystkich Biorących Udział w Zabawie PELE-MELE i będziecie mogli sobie wszystko spokojnie nadrobić.
Ogółem wpłynęło 28 PRAC!
JESTEŚCIE CUDOWNI.
Dziękuję też Wszystkim Uczestnikom za Cierpliwość i wyrozumiałość okazaną na końcówce tego konkursu.
Dzięki temu dołączył do nas jeszcze @coincollecto i:
@jacekw
- ze swoim oryginalnym wpisem, ORAZ podbiciem NAGRODY KONKURSU o dodatkowe 22 STEEM!! (Dziękujemy!!!)
(Sponsorem tego akapitu jest fraza: "dzięki temu" :D)
Zatem dzięki temu KOŃCOWA SUMA NAGRODY WYNOSI UWAGA.....
(werble)

....150 STEEM!!!!!!
aaaa!!!!
No już dobrze, skoro oklaski już ucichły, a omdlałe panny zostały ocucone, to spójrzmy wszyscy na tę Imponującą Listę Konkursowych Uczestników.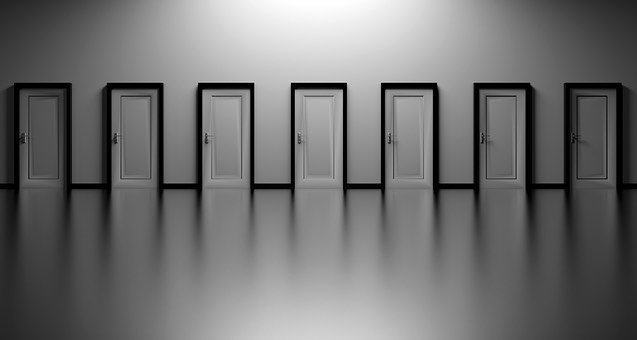 UCZESTNICY I ICH ZGŁOSZONE PRACE:
(alfabetycznie)
1.ATNAZO
https://steemit.com/palnet/@atnazo/pele-mele
2.BARO89
https://steemit.com/dtube/@baro89/ldmtar4h
3.BARTHEEK
https://steemit.com/pele-mele/@bartheek/pele-mele-czyli-zlote-mysli
4.COINCOLLECTO
https://steemit.com/polish/@coincollecto/pele-mele
5.DEAD.UNICORN
https://steemit.com/pl-blog/@dead.unicorn/trele-morele
6.DOROTTI
https://steemit.com/polish/@dorotti/pele-mele
7.DYZIA
https://steemit.com/pele-mele/@dyzia/pele-mele
8.HALLMANN
https://steemit.com/polish/@hallmann/myszka-klamczuszka
9.HERBACIANYMAG
https://steemit.com/pele-mele/@herbacianymag/moje-odpowiedzi-na-pytania-zlote-mysli-pele-mele
10.HOLDYOURDREAM
https://steemit.com/polish/@holdyourdream/pele-mele
11.JACEKW
https://steemit.com/polish/@jacekw/pele-mele
12.JANINACHRZAN
https://steemit.com/polish/@janinachrzan/pelemele
13.JOZEF230
https://steemit.com/palnet/@jozef230/ljev365shko
14.JULIETLUCY
https://steemit.com/sp-group/@julietlucy/zlote-mysli
15.KOLOROWA.WEDZMA
https://steemit.com/pl-kobieta/@kolorowa.wedzma/pele-mele-czyli-co-w-trawie-piska-piszczy-buczy-i-inne-dzweki-natury-internetow
16.LESIOPM
https://steemit.com/polish/@lesiopm/ecie-pecie-czyli-moje-pele-mele
17.LUDOMIR
https://steemit.com/polish/@ludomir/zlote-mysli-moje-odpowiedzi-w-konkursie-pele-mele
18.MARSZUM
https://steemit.com/polish/@marszum/moje-pele-mele-czyli-zlote-mysli-na-zlotych-stronach-steema
19.MICHALx2008x
https://steemit.com/pele-mele/@michalx2008x/teddy-bear-pele-mele
20.NIEIDEALNA.MAMA
https://steemit.com/pele-mele/@nieidealna.mama/moje-zlote-mysli
21.PKOCJAN
https://steemit.com/polish/@pkocjan/po-mojemu-1-co-gdzie-jak-pele-mele
22.SETHROLLINS
https://steemit.com/sp-group/@sethrollins1995/pele-mele-zlote-mysli
23.TOMII
https://steemit.com/pele-mele/@tomii/pele-mele-czyli-moje-zlote-mysli-by-konkurs-rozku
24.WHO-KNOCK
https://steemit.com/pele-mele/@who-knock/pele-mele-who-knock-ele
25.VEGGIE-SLOTH
https://steemit.com/polish/@veggie-sloth/mysli-postrzepione
26.YAVINLECRETIN
https://steemit.com/pele-mele/@yavinlecretin/moje-odpowiedzi-na-pytania-pele-mele
27.YELLOWMODE
https://steemit.com/pele-mele/@yellowmode/pele-mele-i-moje-krzywe-mysli-czyli-konkurs-rozku
28.ZBUDUJPROJEKT
https://steemit.com/pele-mele/@zbudujprojekt/zlote-mysli-odpowiedzi-w-konkursie-pele-mele




Jeszcze moje krótkie uwagi.
Bardzo się cieszę, że w steemitowych czasach stagnacji, marudzenia, defetyzmu, deliryzmu i dekadencji :) Wam chciało się poświecić swój czas i bawić razem z nami.
Po raz kolejny sie przekonałam, że - mimo, że jest to platforma traktująca głównie o kryptowalutach, algorytmach i giełdzie (od takich wątków zaczynała się przygoda Wielu z Nas), to jednak najważniejszymi kwestiami w Waszym życiu pozostaje rodzina, ❤ miłość, szczęście, doznania intelektualne, przeżycia duchowe i poczucie sprawczości 💝.
Dowiedziałam się także, że Waszą obecność na Steemicie zawdzięczamy głównie dwóm osobom.
Są to: @noisy (deklaruje tak 6 osób) i @carrioner (także 6 osób).
Pooglądałam Wasze linki, weszłam na ciekawe strony, posłuchałam Waszej Muzyki, a nawet dostałam zaproszenie NA RUSKIE PIEROGI 🥟 do Mamy Lesia 😍!
Ja to się umiem ustawić :D
Zauważyłam też, że CZERŃ I BIEL - to najczęściej wymieniane przez Was kolorystyczne zestawienie.
Czarne litery na białym tle, rozumiecie!
Tak jak teraz tutaj.
Lub odwrotnie: białe litery na czarnym tle.
Barwy BLOGOWANIA na Steemicie.
Przypadek? 😃
Ech, fajnie z Wami było.




Co teraz?
Wiecie co teraz.
@lukmarcus już dawno nas wyszkolił swoimi TematamiTygodnia.
GŁOSUJEMY KOCHANI!!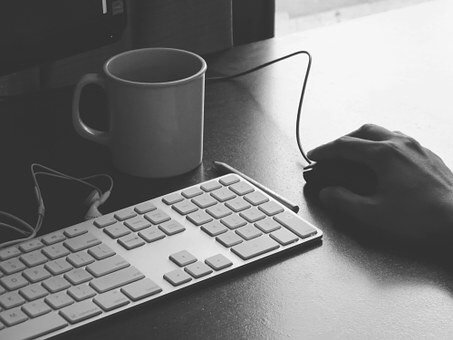 Głosujemy naszym, znanym i sprawdzonym sposobem, czyli:
oddając maksymalne 3 punkty dla zwycięzcy, 2 punkty dla miejsca drugiego i 1 punkt dla miedzi.
Aby nagrodzić uczestników (biorących udział w głosowaniu), proponuję dodatkowy, symboliczny 1 punkt dla osoby głosującej. Nie więcej, gdyż/ponieważ zależy mi, aby podium zdobyła osoba, której Wpis Najbardziej się Wam spodoba. Innymi słowy - chodzi mi o to, by nagrodzić pracę za jakość, a nie za frekwencję głosowania.
A mamy tu wśród uczestników naprawdę wspaniałych Zawodników, prawdziwe wyścigowe konie!
Nawet jeden Unicorn jest! (Co prawda jest to Dead Unicorn, ale nie można mieć wszystkiego. I tak - jak na Martwego Jednorożca, całkiem żywotne to stworzenie).
Zatem przeglądajcie powyższe teksty, czytajcie, oglądajcie, podziwiajcie, głosujcie.
My wiemy, że wszyscy się tu lubimy, ale PROSZĘ - spróbujcie oddać głos nie tylko po linii sympatii, ale na post, który Waszym zdaniem naprawdę jest NAJLEPSZY.




I znowu Terminy:
Do kiedy można głosować?
Tutaj chyba nie musimy czekać aż tak długo.
Powiedzmy, że zbieramy wyniki do końca następnego tygodnia, czyli do niedzieli 14 lipca.
Zatem mamy ponad tydzień czasu na zaznajomienie się z Wszystkimi Zgłoszonymi Pracami, przemyślenie sprawy, i wybranie Zwycięzcy. Choć nie będzie łatwo, to już wiemy na pewno.
Poziom jest bardzo wysoki.
NIECH WYGRA NAJLEPSZY!!!
POWODZENIA!



Jeszcze raz ślicznie DZIĘKUJEMY NASZYM SPONSOROM 💖,
czyli @wadera, @glass.wolf, @mmmmkkkk311, @jacekw i @rozku!!
jesteście REWELACYJNI (wiemy, wiemy 😜)
---
Originally posted on slowo ma znaczenie. Steem blog powered by DBLOG.