Z ostatniej chwili PELE-MELE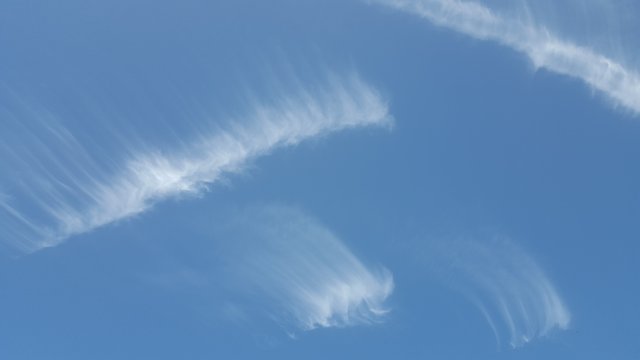 1.Jak to się zaczęło?
Oglądałem filmik Philipa na Youtube i tak podążając za nim wylądowałem na Steemie.
2.Twoje małe, drobne przyjemności.
Zapach kawy o poranku.
3.Kurs życia.
Władać kilkoma językami po przejściu kursu Duolingo.
4.Fragment utworu muzycznego, dla którego warto żyć.
Universe - Wołanie przez ciszę.
,,W taką ciszę wszystkie gwiazdy na niebie wyliczę.,,
5.Z czego jesteś dumny? Co Ci się ostatnio fajnego udało, przytrafiło, osiągnęło?
Udało mi się kilka sekund ustać na desce surfingowej.
6.No dobra, życie to nie bajka.
Tłumacze sobie, że i tak tylko ja na tym tracę. Przecież i tak wszyscy mają to gdzieś.
7.Za jakie - na pozór banalne i niewinne pytanie, "mógłbyś czasem zabić"?
Idąc o kulach. Jak Ci się chodzi?
8.Najciekawsza animacja, jaką ostatnio odkryłeś.
Czekaj zając ja ci jeszcze pokażę.
9.Ulubiony blog, strona w Internetach.
Lubie słuchać wiadomości ze świata crypto Feniksa.
10.Motto życia.
Pokonywać wyzwania, nie oglądać się za siebie.
11.Wymarzony hipek.
Myślę że z delfinem mógłbym się zaprzyjaźnić.
12.Jeden z najbardziej optymistycznych widoków,
.Jutro wstanie nowy dzień.
13.Ulubione zestawienie 2 kolorów.
Kolory moje to Blue i Black.
14.Sytuacja, która robi na Tobie ogromne wrażenie.
Ogrom wszechświata.
15.Masz tu na stole kartę kredytową bez limitu.
Land Rower
16.Jeśli pierogi to tylko...?
Pierogi tylko z mięsem i kapustą.
17.Niespełnione dotąd dziecięce marzenie to.
Nie byłem w Disnevlandzie.
18.Twój najlepszy artykuł (tekst, zdjęcie, stream :) na Steemit.
https://steemit.com/polish/@coincollecto/skyway-nowy-projekt-sky-pods-wspierany-przez-ministerstwo-transportu-zea