Trele - Morele
Wpis konkursowy
1.Jak to się zaczęło?
Rok temu, przez moje lustrzane odbicie.
Nie obserwuję jeszcze nikogo.
2.Twoje małe, drobne przyjemności.
Woda pitna i dach nad głową.
3.Kurs życia.
Chciałbym przyswoić "10 milionów cyfr rozwinięcia liczby pi" Martina Hablika
4.Fragment utworu muzycznego, dla którego warto żyć.
Porn Piece or the Scars of Cold Kisses - Ulver
5.Z czego jesteś dumny? Co Ci się ostatnio fajnego udało, przytrafiło, osiągnęło?
Podłałem kwiatka.
6.No dobra, życie to nie bajka.
Sport
7.Za jakie - na pozór banalne i niewinne pytanie, mógłbyś czasem zabić?
Brak.
8.Najciekawsza animacja, jaką ostatnio odkryłeś.
9.Ulubiony blog, strona w Internetach.
10.Motto życia.
"To żaden wstyd kiedy kuszę los
Nie lecą łzy kiedy gubię coś
Jedynie gdy zgubą jest człowiek…
Wtedy czuję cios"
11.Wymarzony hipek.
Delfin.
12.Jeden z najbardziej optymistycznych widoków, to:.....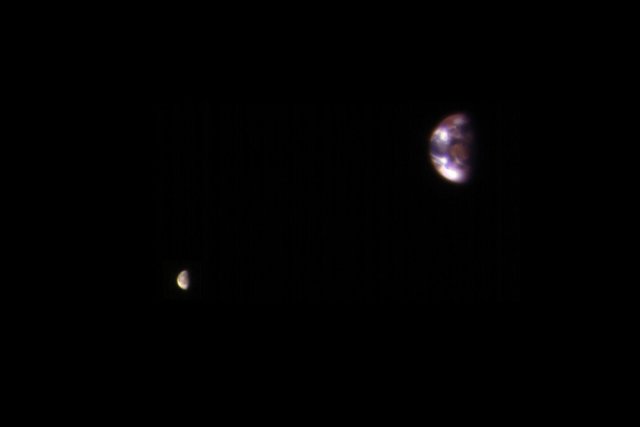 (źródło: Nasa)
13.Ulubione zestawienie 2 kolorów.
Biało-czerwone.
14.Sytuacja, która robi na Tobie ogromne wrażenie.
Nie sytuacja, a ludzie - sawanci.
15.Masz tu na stole kartę kredytową bez limitu.
Samochód elektryczny.
16.Jeśli pierogi to tylko...?
Czyste i pachnące.
17.Niespełnione dotąd dziecięce marzenie to..
Zabawki.