When Things Become Difficult to Cope with...
I kept thinking of the appropriate title for this post, but just didn't know what to title it and then I thought about how I have been feeling for the past 2 to 3 months and felt overwhelmed. I was almost going to reconsider the idea of doing this post, but then I decided to go ahead with the post and just title it with whatever came in my head. I was missing my Steemit family oh so much that today I just couldn't hold back myself any longer and I knew I had to do this today. I was away for over a month and God times have been so hard and trying that I can't even begin to explain them, but hey who said life was a bed of roses. And also,life is as difficult or easy as you make it so I took some wrong decisions, some wrong turns and made things tough for me, but that's alright. I am now in a much better state of mind and am ready to accept and take accountability of my life and my decisions.
That brings me to the question where was I. Like my dear friend and mentor @sultnpapper asked me in a comment 'Where have you been hiding?'. Yes, you are my mentor because you have taught me so much about life and the US not to forget haha. So, I was hiding inside my own cocoon basically. I am still going through a difficult time in my life, primarily my marital life and it isn't easy at all. Things were extremely difficult and chaotic about 2 months back when I was literally losing my sanity and wanted to hit my head several times on the wall. I am quite sure all those who know me here did guess something from all the painful posts I was doing here and people were so supportive. Thank you @jaynie, @eco-alex, @trucklife-family, @solarsupermama and everyone else who reached out to me to make sure I was okay. I wasn't okay and I am still not perfectly okay, but I know I'll be fine soon enough and this faith is what keeps me going.
I haven't decided anything for final pertinent to my marriage so I am not going to speak about it right now. My husband and I are taking time to make a better and informed decision, because we want to make a decision we believe in and one that is best for us especially for our son. So we are living separately for now trying to think this through because as much as I initially felt I wanted to part ways, I realized later how important it is to give time to things in trying times. Also,I feel that both of us weren't as self-aware when we married one another as we are now so we are now more conscious of our own selves and what we want. Then again, marriage is a huge thing especially when you have a child so it is better to take time and rethink a decision before following through with it. Here I'd like to declare that he is a good man and just because things are not going in the smoothest possible manner right now does not make him a bad person or me a good person. We are both lovely people going through trying times in a boat. :)
So yeah the past 2 to 3 months were intense and dreadful for me and I just wanted to die. But then I realized that it is alright. All of us have our challenges in life and maybe this is my challenge. I have been through different hardships in life so it wasn't new to me that a difficult time had come my way, but this time it was so humongous and emotionally draining that I just wanted to give up. Fortunately and like before, my son saved me once again. His smile, his face, his being, his existence and the thought of his well-being helped me slowly gather the shattered and wounded pieces of my heart and soul and sew them back together. I wanted to live, to keep going on, to fight, to feel peaceful, to smile, to be happy and my son was my compelling reason behind that. So I did gather myself back and stood up. I am not the same person I was before and honestly I am happy with that. Because the woman I am now believes in herself now more than ever, is better aware of what she wants, is ready to fight odds more courageously than ever and is not ready to succumb to distressing times and to bow down to people who want to rule her. So that's me now and I'm happy with it.
This episode that I am going through was so overwhelming that I can't even begin to touch that aspect. I remember crying on roads, crying while driving, crying while feeding my son, crying when doing grocery and looking for a corner to quickly hide my tears and paste a smile on my face.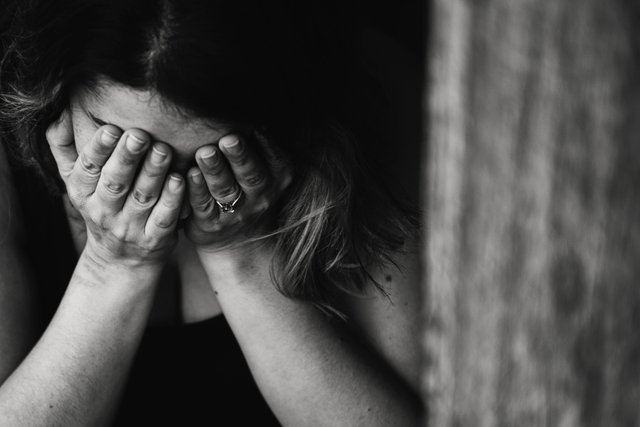 Tears and I have now a very lovely bond. We were always friends, but now we are even closer. I know there is something to look after me, embrace my pain and accept it when I cannot do it myself and those are my tears so I am honestly not even one bit upset that I cried. Crying is a beautiful thing and something that gives you liberation, but yes I believe there is a difference between letting your tears out and crying and crying about every hardship and not being grateful for your blessings. Throughout this time, I did cry a lot but not for why I was stuck in the situation. I embraced it and owned my pain and that has turned me into an even stronger woman than ever.
Throughout this time, I missed being on Steemit like crazy but because I had work to do, my baby to look after, my house to manage and my own pain to endure, I just had to take it slowly and go easy on myself. However, now that I am in a saner state of mind and know how important it is to look after myself, I am making sure I do the right thing by blogging here. I have always loved Steemit and no matter how much people tell me this platform has no future, I believe in it because for me, it isn't about money. It is about the beautiful people I have found here so guys I wasn't absent because I had stopped believing in Steemit. I was just taking a time out because of my own personal problems. But I am back and that too with a bang so you will be seeing a lot of me now. Hahaha. I am so happy right now. Love all of you so much! Like always do share your feedback on this one please.
Love and light,
Sharoon.
---
Here are some of my articles that may interest you:
" Should parents set a minimum age or some restrictions for their children to own a smartphone, and if so what would they be?
Is Life Actually Tough or Do We Make it Hard for Ourselves?
Functioning on a Wounded Heart and Soul...
Forgiveness- Not Easy to Practice but so Liberating when You Do..
Sometimes, All You Need to Do is Say No!!
Why You Need to Live for Yourself too and Not Just for Your Kids
My Thoughts on Monster Energy...
Why We Must Take One Goal at a Time?
"Now that we have a better understanding of patriarchy and matriarchy, what is your ideal societal structure?"- @ecotrain QOTW
10 Things I wish I knew Challenge
Going Back to Home Sweet Home (A Short 50 Word Story)
Make Me Smile Challenge- My Son and His Innocent, Witty and Smart Answers
What's the Best Thing a Child Has Taught You??
I Don't Have a Perfect Child and That's Just So Beautiful...
Every Once in a While, it is Okay to Slow Down a Little...
What is Matriarchy? What Do You Think a Matriarchal Society would Look Like- @ecotrain QOTW
How to Keep Your Eyes on the Goal...
---
I am a part of the wonderful @ecotrain that aims to make this world a better place so do join it if that's your aim too..

---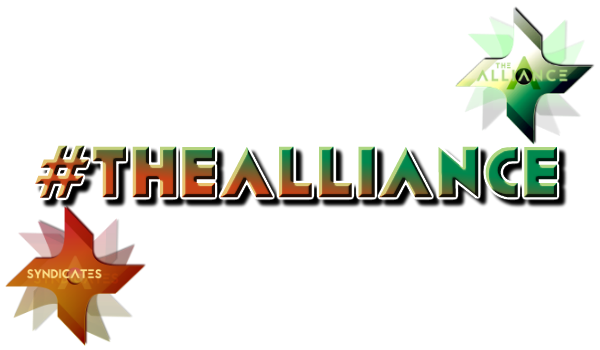 ---


Join us @steemitbloggers
Animation By @zord189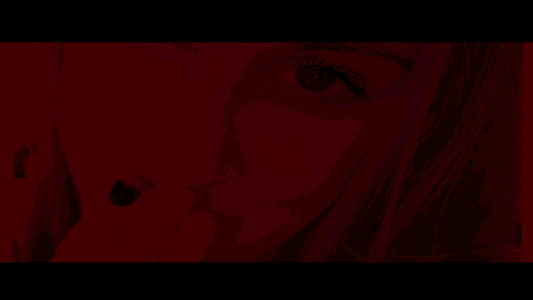 ---