Is Life Actually Tough or Do We Make it Hard for Ourselves?
I have always believed that life isn't a bed of roses and straightforward, but from the past few months, this belief has changed drastically. I now think that life isn't as tough as we make it. It is we, our aspirations, desires, demands, wants and needs that make our life tough.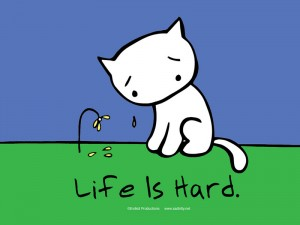 So we want something but we cannot have it and we start feeling miserable about it and support a complaining attitude. Our desires keep growing because we keep growing them and then when we cannot have what we want, we feel it is our life that is bad. If we do start to strive for our goals and what we want, we face obstacles and problems because hey, achieving big goals is never easy and then again we feel it is our life that is tough.
Yes, there are some unfortunate incidents and experiences in life that our completely beyond our control. The loss of loved ones, bad accidents, abuse- these things are mostly not in our control and all these occurrences do make our life really tough. However, if we keep them on the side and just focus on ourselves and how we feel about our life, we will realize that it is us who make our life simple or tough, good or bad, beautiful or ugly because hey it is our life and we are the ones controlling it. No matter how much we deny it, the life we have manifested is because of our thoughts, actions, emotions, behavior and decisions and nobody but us are responsible for it.
I honestly did not believe any of that for a long, long time. I always thought that life was hard and I was experiencing hardships because I was meant to endure them. It was only when I became aware of what self-awareness and self-discovery was and then started working on it myself that I realized that whatever that was happening to me was because of my own decisions. If I learned how to survive without an air conditioner, I wouldn't have to pay the hefty electricity bills and when I didn't have to pay them, I would automatically take some burden off my mind and some of my financial responsibilities. Similarly, if I started growing veggies myself, I wouldn't have to worry about using poor quality vegetables or being infected by chemically produced goods.
As I kept digging deeper into who I was, what I wanted and what I believed in and how I was living my life, I kept realizing that it was only me who was making my life hard. I was a huge shopaholic and my need for having my more clothes was seriously affecting my budget and personal finances. I was hardly ever left with any saving because I was always buying more stuff. This along with other realizations helped me make my peace with my life- it wasn't bad, I was making it bad.
So then what did I do? Well, I am still a work in progress and will always be I guess, but I am definitely bringing in changes in myself because that's how I'll make my life simpler. One of those changes is to constantly assess my needs and see if they are actually legit and reasonable and something I really, really want. Honestly, this alone makes things so much simpler because most of the time, a certain wish isn't mine and is something that has rubbed on me from someone else. So when I ask myself if I genuinely want it and get NO as an answer, it is then just the matter of being firm with myself. The firmer I am in a nice way, the easier it becomes for me to distract myself from that desire. This has been working very well for me. What trick works for you and what are your thoughts on the topic?
Love and light,
Sharoon.
---
Here are some of my articles that may interest you:
Functioning on a Wounded Heart and Soul...
Forgiveness- Not Easy to Practice but so Liberating when You Do..
Sometimes, All You Need to Do is Say No!!
Why You Need to Live for Yourself too and Not Just for Your Kids
My Thoughts on Monster Energy...
Why We Must Take One Goal at a Time?
"Now that we have a better understanding of patriarchy and matriarchy, what is your ideal societal structure?"- @ecotrain QOTW
10 Things I wish I knew Challenge
Going Back to Home Sweet Home (A Short 50 Word Story)
Make Me Smile Challenge- My Son and His Innocent, Witty and Smart Answers
What's the Best Thing a Child Has Taught You??
I Don't Have a Perfect Child and That's Just So Beautiful...
Every Once in a While, it is Okay to Slow Down a Little...
What is Matriarchy? What Do You Think a Matriarchal Society would Look Like- @ecotrain QOTW
How to Keep Your Eyes on the Goal...
---
I am a part of the wonderful @ecotrain that aims to make this world a better place so do join it if that's your aim too..

---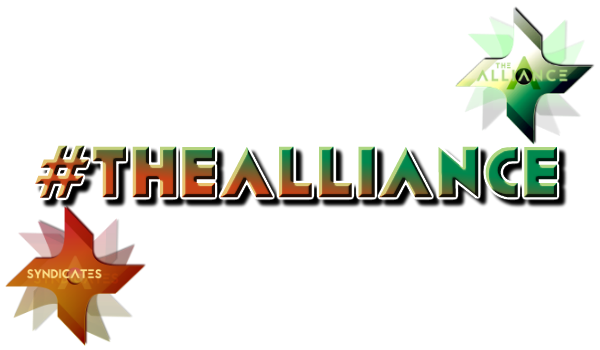 ---


Join us @steemitbloggers
Animation By @zord189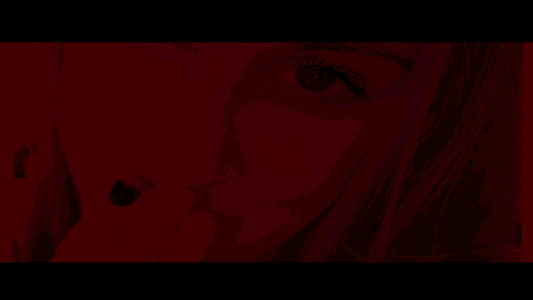 ---