Introducing The STEEM Engine Initiative!
All Aboard The STEEM Engine!
Introducing The STEEM Engine, a brand new Steemit account and Discord group!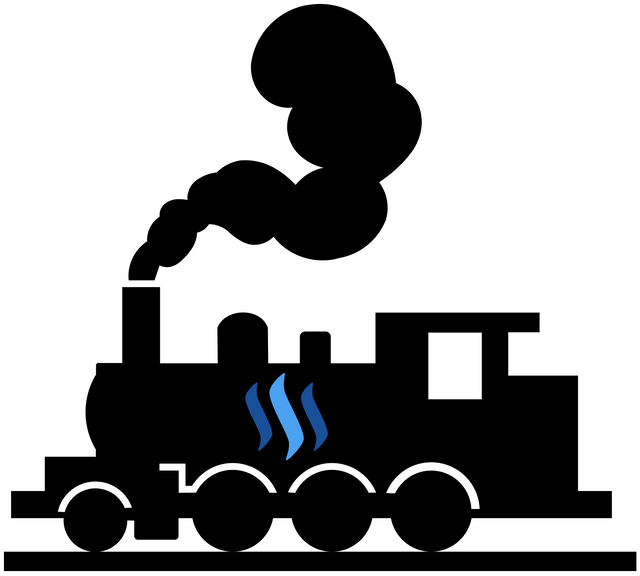 Engineered by @ethandsmith, @HopeHuggs, @catweasel, @enchantedspirit, and @apanamamama, The STEEM Engine is a Discord group community of hard-working Steemians. The main focus of the group is to provide quality engagement across its members' posts.
True engagement is desired across the platform. Our group seeks to promote quality post engagement via the following methods:
The visionary post promotion model first used in The Unmentionables. Each person sharing a post in the server must first engage at least two other members' posts which have been previously shared. This means that when you share your post, you're spreading rewards to other hard-working members, and they, in turn, can do the same to your posts.
Rewards for engaging others. This group account's voting power will be used to reward members who follow the post promotion guidelines!
Curation posts. We have dedicated curators who choose the best posts shared in our post promotion channel and share them in regular posts on this account, allowing our members' posts to get more exposure!
Supporting our members. We believe the creativity of our members is the most valuable asset our group has. Our group is dedicated to increasing the value of undervalued content and promoting quality comments and engagement.
If you're a content creator who would like to be involved in a community dedicated to engagement, we would love to have you! The STEEM Engine is looking for great new passengers to come aboard.
There are no specific categorical or reputation requirements to join, but we do ask that you have at least three or four blog posts of your own so we can get a good idea of your writing style and interests!
Please note: This is an English-speaking group. We need your posts to be written in excellent English ... or bilingual with an English version of your text.
Get started today by joining our Discord server and following the instructions in the starthere channel!
Our group has Steemians young and old, who are happy to help new users get oriented, or help seasoned users find a new niche.
The STEEM Engine's name was first suggested by @ethandsmith, and then the other Engineers began immediately rolling with the idea. Soon, a whole train-themed Discord server emerged, and we headed down the tracks!
So if you're an artist, a writer, a programmer, a cryptocurrency guru, or otherwise creative soul, we would love to have you! We encourage you to join us on Discord and follow this account for fantastic curation posts that feature the best of our members' content.
We also invite you to follow our account's curation trial via Streemian or SteemAuto!